Dal makhani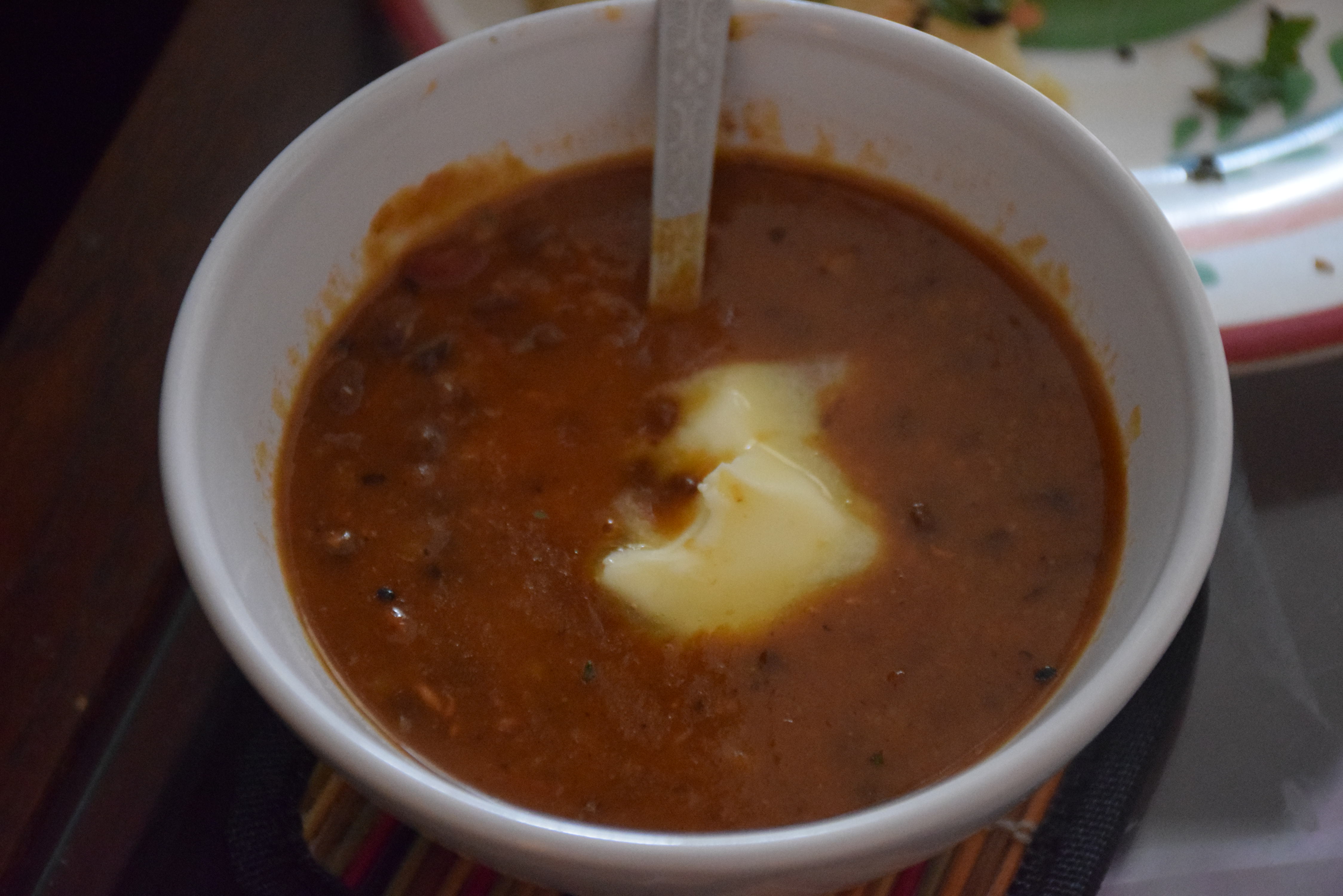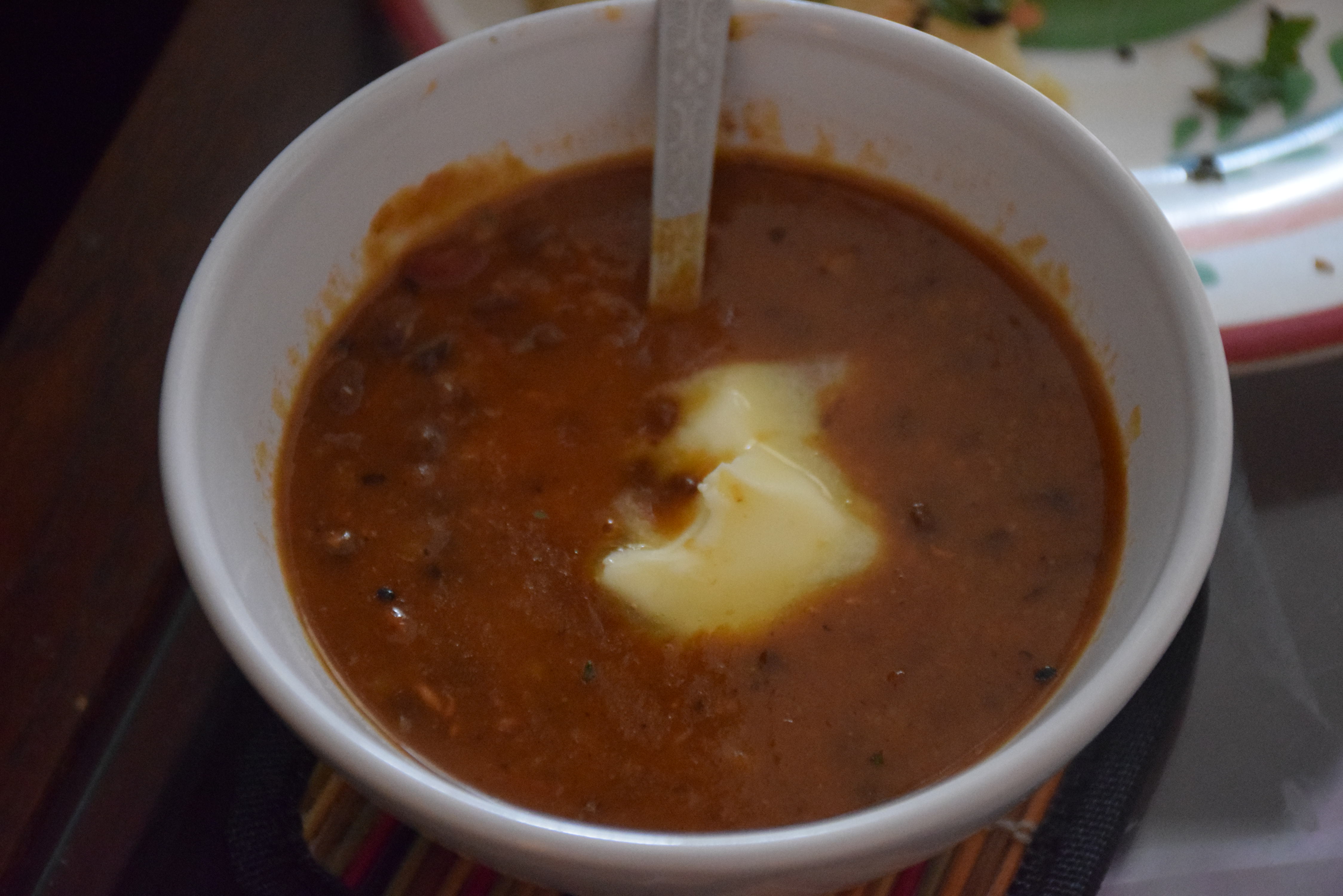 A popular dish of ALL INDIAN DHABAS- Dal makkhani is a moderately or low spicy dish which is made and consumed in large quantities in every Indian restaurant.

Although very few, know the authentic taste of this simple recipe. The reason I am saying so, is that most of us think that adding Malai or cream would increase its richness and taste ,which is not so. Although there is no right or wrong in a recipe,but the recipe I am going to share would not require any heavy cream /sour cream / whipping cream/table cream for this curry. All it needs is butter which could be home-made or store-bought. Also ,some people would skip rajma and add chana dal ,but my husband who is a fan of this dish ,likes it simple with just rajma and whole urad dal. So without further delay,lets jump to the recipe>>
INGREDIENTS:
1. Whole Urad (Kali Urad) – 3/4 cup
2. Rajma (long or short depending on your preference) – 1/4 cup
3. Hing ( asafoetida) – 1/4 tsp
4. Jeera (Cumin seeds)- 1 tsp
5. Onion (chopped,fried and minced)- 1/2 cup (optional)
6. Tomatoes (Chopped,fried and pureed) – 1 cup
7. Green chillies (finely chopped)- 2
8. Ginger ( grated)- 1 tsp
9. Garlic ( peeled and grated) – 1 tsp
10. Salt to taste
11. Kashmiri red chilli(lal mirch) – 1 tsp I use this for that extra red color and no chilli ,but if you like hotness ,then add red chilli 1/2 tsp
12. Saunf powder(fennel powder)- 1 tsp
13. Dhania powder(coriander powder) -1 tsp
14. Haldi(turmeric) – 1/2 tsp
15. Butter – half stick/4 tbsp
16. Cooking oil – 2 Tbsp
17. Mustard Oil (sarso ka tel)- 1 tsp
18. Garam Masala – 1/4 tsp
METHOD:
Preparation time : 30 min | Cooking time: 30 min | Serves : 2to3 persons at a time
1. Soak rhe urad dal and rajma in hot water for 1/2 hr or in room temperature water for 1 hr.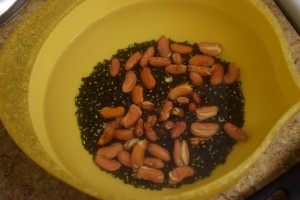 2. After being soaked the rajma almost doubles in size and the urad swells up too. Now add the dal,rajma in a pressure cooker or slow cooker or closed pan. Also add mustard oil ,salt and close the lid. (I have added mustard oil just for a good brown color of the dal, you may skip it if you have any allergy. Although it doesn't alter the taste and the Dal actually gets the right brown shade you are looking for.)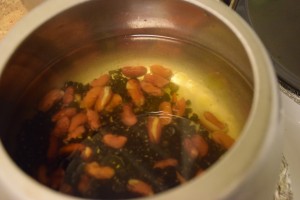 3. Now ccok this dal for 1/2 an hr. On 1st whistle lower the heat and turn off the heat on 2nd whistle. This quantity takes 20 mins to cook.

4. In the meanwhile, prepare the tadka for the dal. For this peel one onion and slice it in big chunks. Also remove the eye of tomato and cut in big pieces .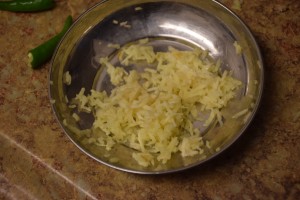 5. Now take a wok ,add cooking oil in it. Add the onions,tomatoes,ginger and garlic to it. Let them cook for 5 mins while our dal is boiling.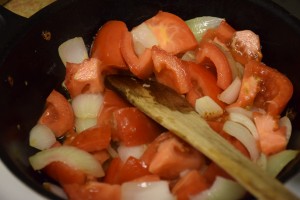 6. Also finely chop the green chillies,cilantro(dhania) for garnishing. When the tomatoes ooze out enough water in the wok , and they have cooked well,turn off the heat and bring it to the room temperature.

7. Now add the cooked onions,tomatoes,ginger-garlic to the grinder/mixer and puree them well.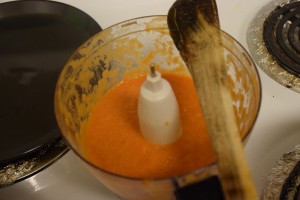 8. In the meanwhile turn on the heat under wok again and add butter to it. To avoid burning of butter,add 1 tbsp oil to it.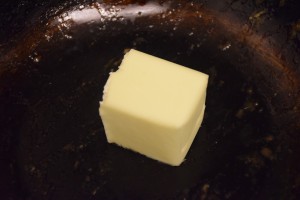 9. Once it is melted,add jeera ,hing to it. Pour in the puree you have just made and sitr fry it. Now add the chopped chillies and ohter spices like fennel powder, coriander powder, garam masala, kashmiri red chilli powder, turmeric and salt to taste. I usually skip the garam masala and hot spices,since we love it on the sweeter side.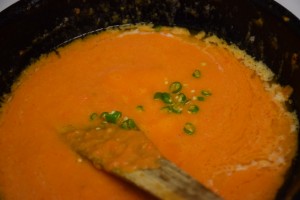 10. By this time the pressure of Dal would have released ,so add it to the tadka or vice-versa. Let it cook for another 5 mins.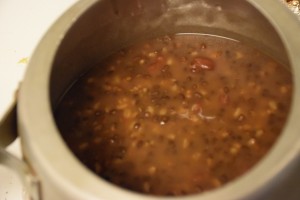 Just see the color of cooked dal, Isn't it pure brown?

11. You may again pressure cook it for 2 mins till you get one whistle. But adjust the quantity of water before that, otherwise it may get stick and get burnt at the bottom. Most of the people like to cook it uncovered until all the flavors are mixed well and there is an even layer of dal which is visible .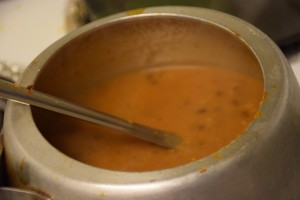 12. Since this dal is little on the semi-solid side , hence it needs sufficient cooking and assimilation of all the spices in it.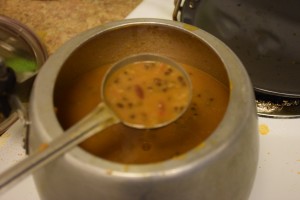 [Note: Be carful while adding water, too watery will ruin the taste and too less will get you to the wrong place i.e. this dal keeps on absorbing water even after being cooked, so just add enough to be set for another 2 -3 hrs.]
However, if you have sour tomatoes or you wish to add cream then add it just before adding water to it in 2nd last step. You need to continuously stir after adding cream,lest it may curdle due to the spices present in the dal. Also don't add red or green chilli before adding cream and add them in the end when the cream has dissolved in it completely.
Enjoy your dal with naan or amritsari kulcha!! For more recipes : Amritsari kulcha and Naan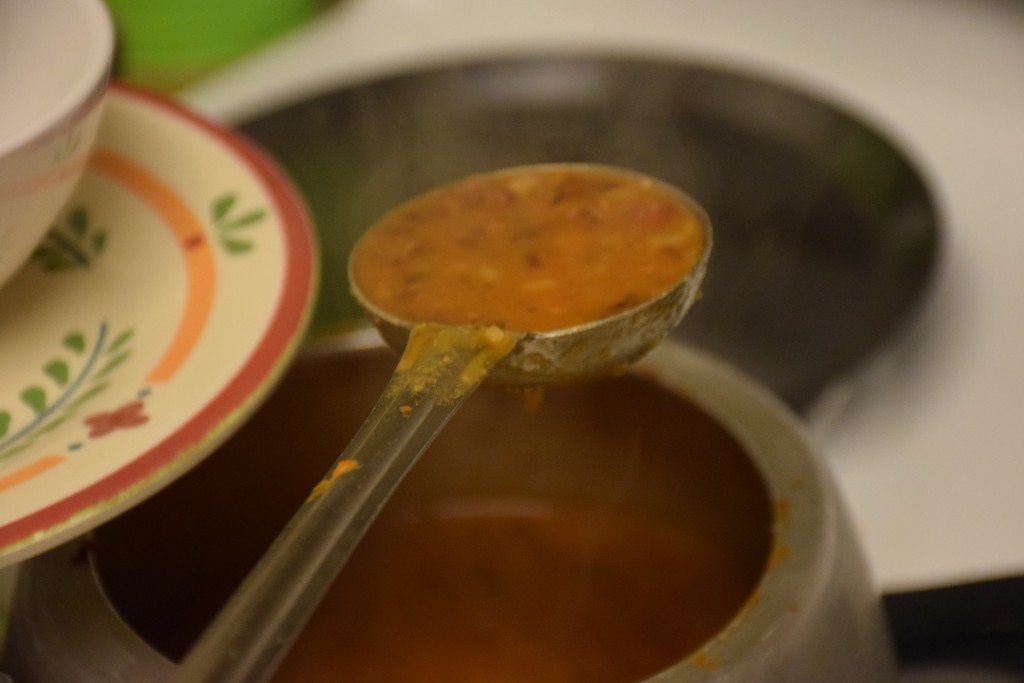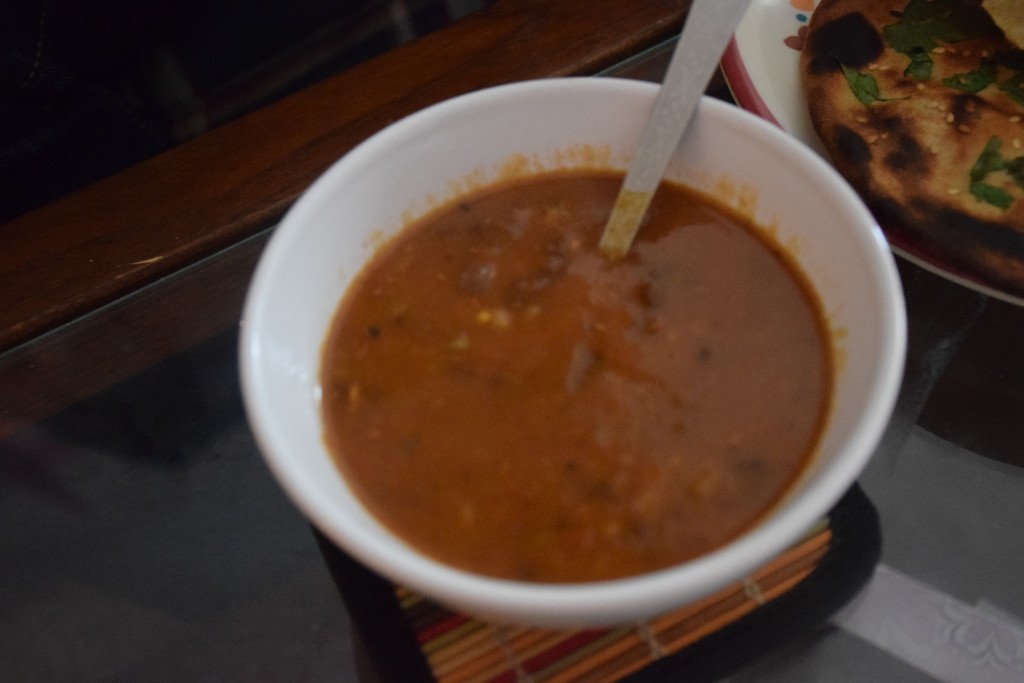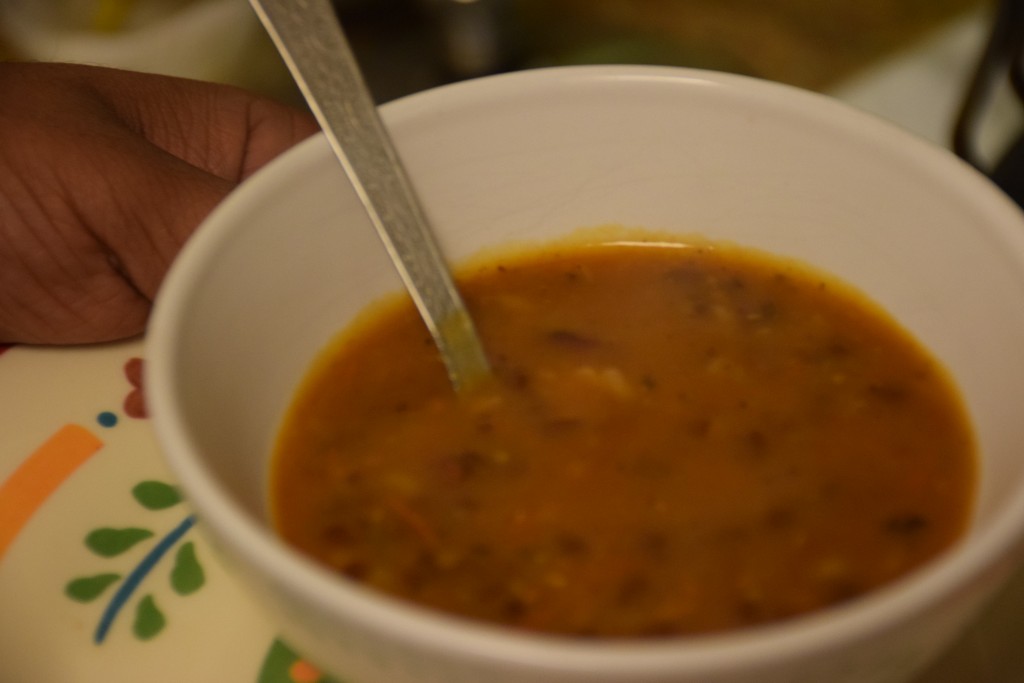 Hope ,you would love this recipe. Please share your experience and suggestions here!