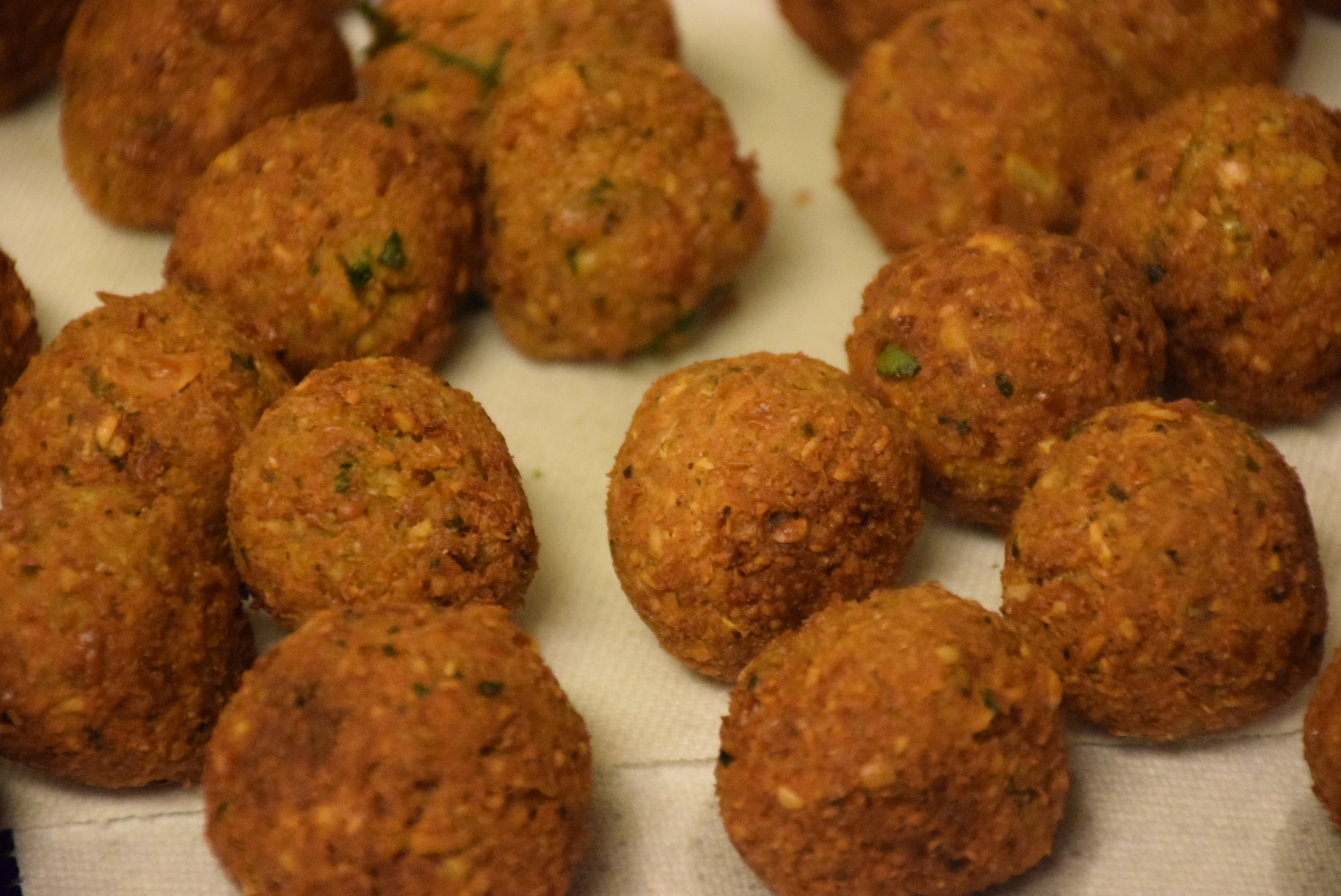 Falafel is one of the popular

Mediterranean dishes which is as crispy as you could imagine. We first tasted it in Dish n Dash restaurant in US. It is usually loved by Asians, Europeans , Americans and all ;). Being an Indian , you may find it less spicy ,but that is how the continental food tastes. 😛 I adjusted the spices according to my requirement and kept them on the milder side because I have Hummus and Mint dip to go with them. 😀
INGREDIENTS:
1. Chickpeas/Garbanzo beans(soaked overnight) (chhole) – 3 cups
2. Roughly chopped onion – 1
3. Garlic cloves (raw) – 2
4. All purpose flour (maida) – 1.5 tbsp
5. Fresh chopped Parsley – 1/4 cup
6. Salt – 3 tsp or to taste
7. Cumin powder ( jeera powder) – 2 tsp
8. Black pepper – 1/2 tsp
9. Cayenne pepper/ Red Kashmiri Mirch – 1/2 tsp
10. Cardamon powder (Elaichi powder) – a pinch
11. Vegetable oil / any unflavored cooking oil – 1 cup approx. ( for deep frying)
12. Coriander powder – 1 tsp
METHOD:
| Preparation time : 4 hrs | Cooking time : 35 mins | Makes 40-45 Falafels |

1. Soak the chickpeas (chhole) in almost double the water for 4 hrs or overnight.

2. Drain the water of the garbanzo beans and with all the above ingredients except the oil in a food processor or a chopper. However, I added first the garbanzo,sweet onion, garlic cloves and fresh parsley only. Pulse them for a minute till they form a thick coarse batter. You may add more cilantro to get more green color inside.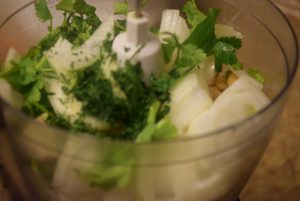 3. Then add the remaining ingredients and pulse them again till well mixed. Don't pulse in too much , or else it would turn smooth like hummus.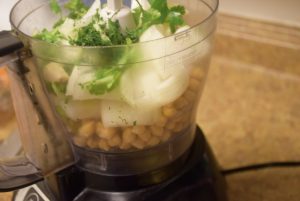 4. Transfer it in a bowl and refrigerate it for 2 hrs. You may start cooking at that time too. But if you are cooking simultaneously, just squeeze out the excess water from it before frying.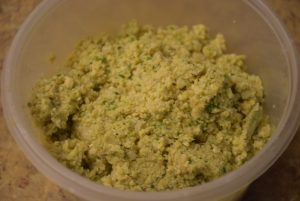 5. Heat oil in a wok(kadhai). Now either wear gloves or use your hands to make small balls out of the batter and drop them one by one in the hot oil.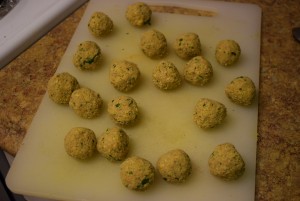 6. Deep fry them for 10-15 mins per batch ( in my wok, I was able to turn 10-12) in the wok. Turn them occasionally for even cooking. These does not increase in size on cooking. Instead the chickpeas/garbanzo would double in size after soaking in water.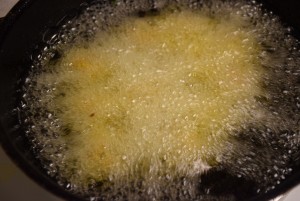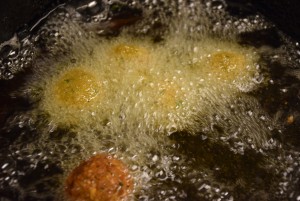 7. Take them out on a paper towel lined plate after draining oil with a slotted spoon.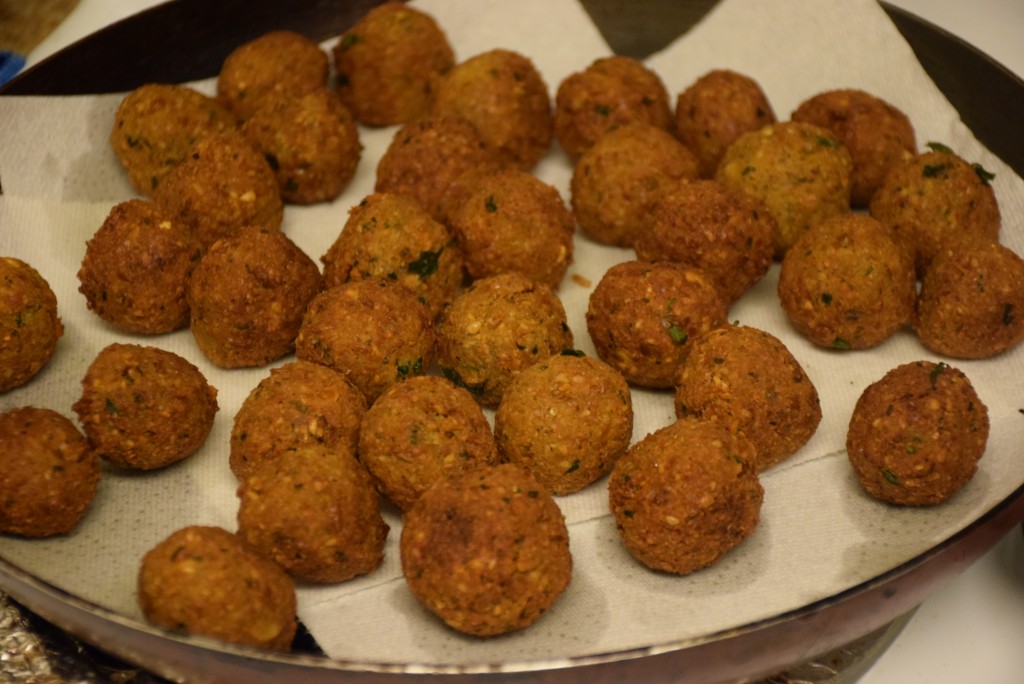 8. Serve them hot with hummus or fill them in Pita Bread pockets with some salad and hummus or make a burger out of it and enjoy!!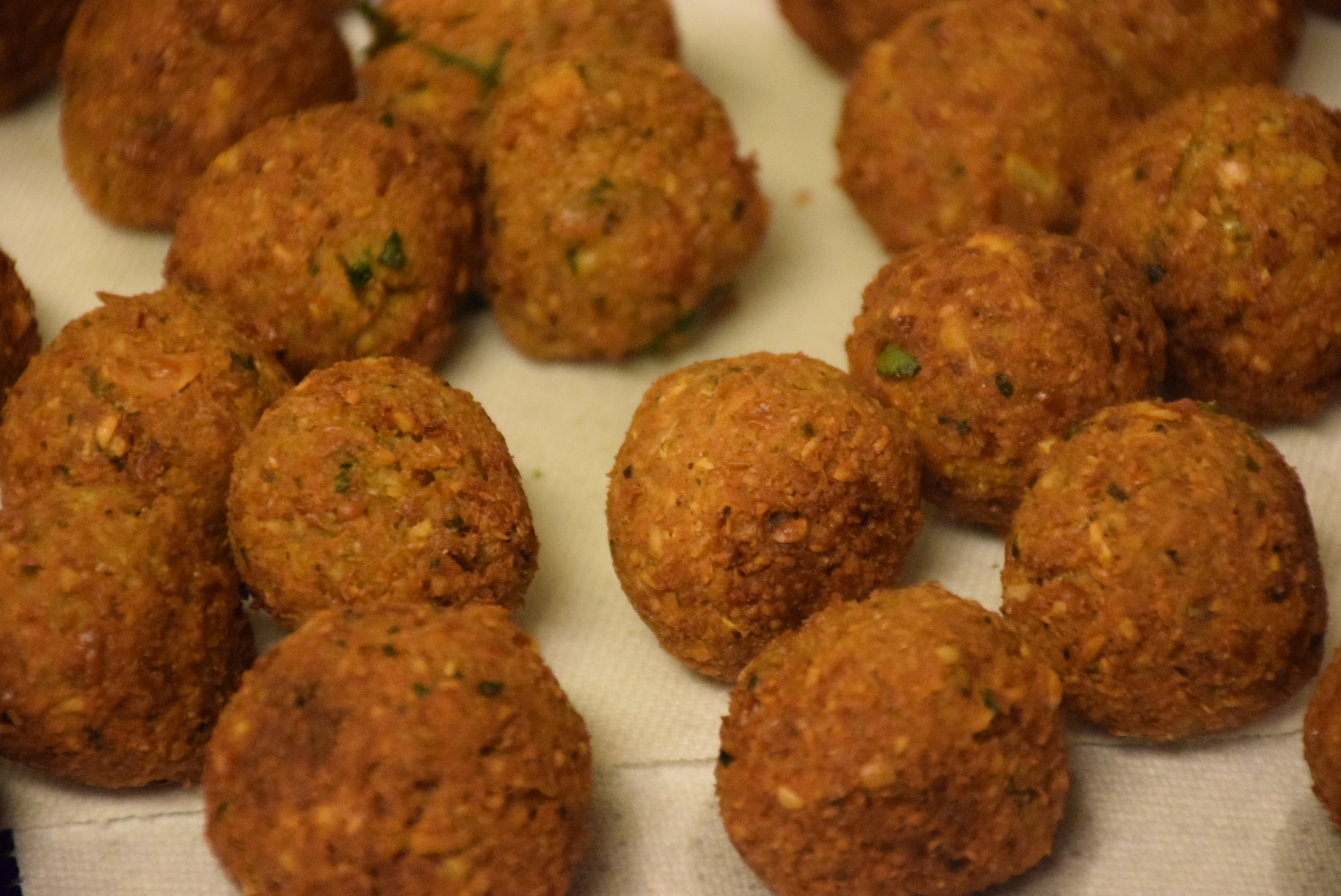 This is how they looked from inside.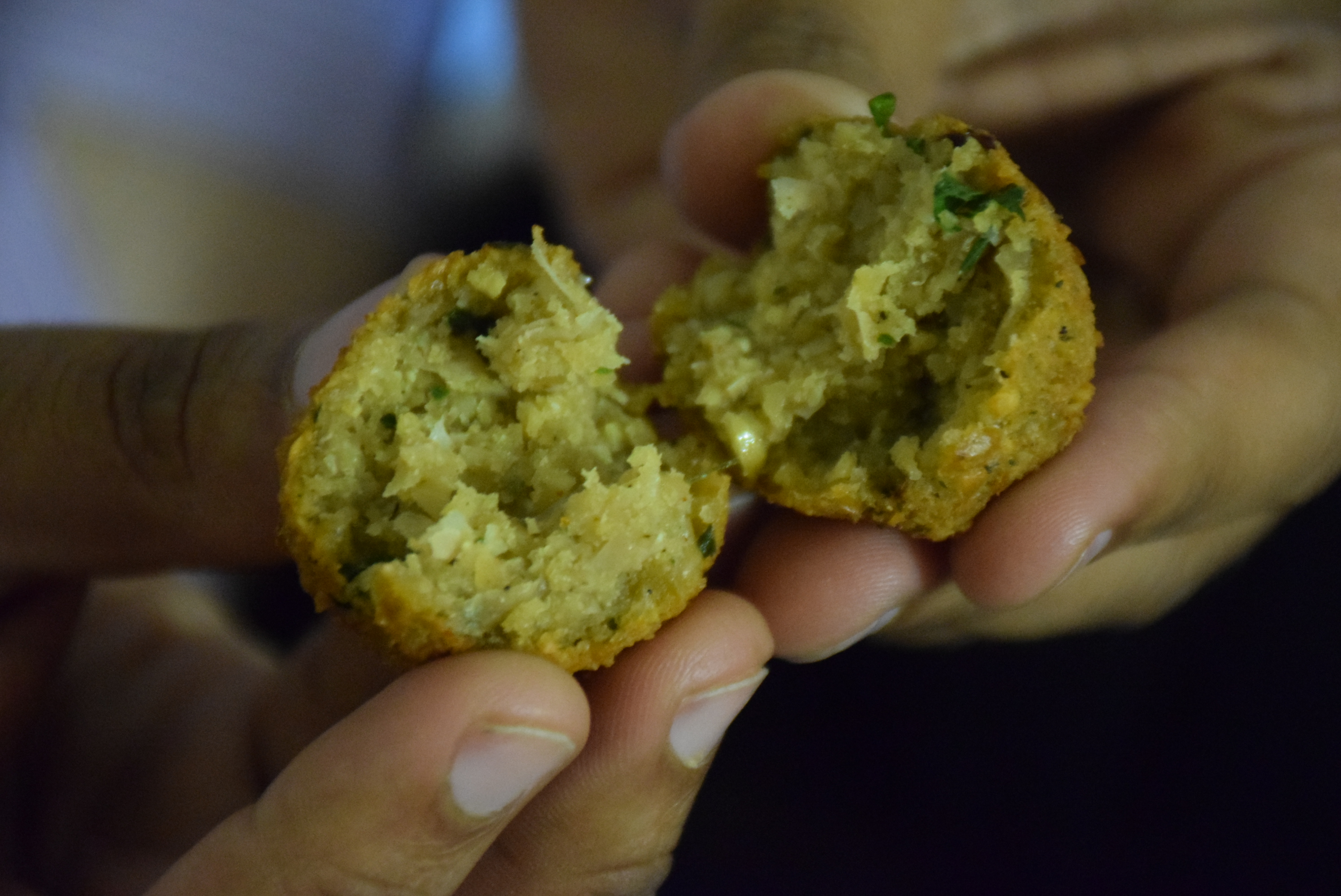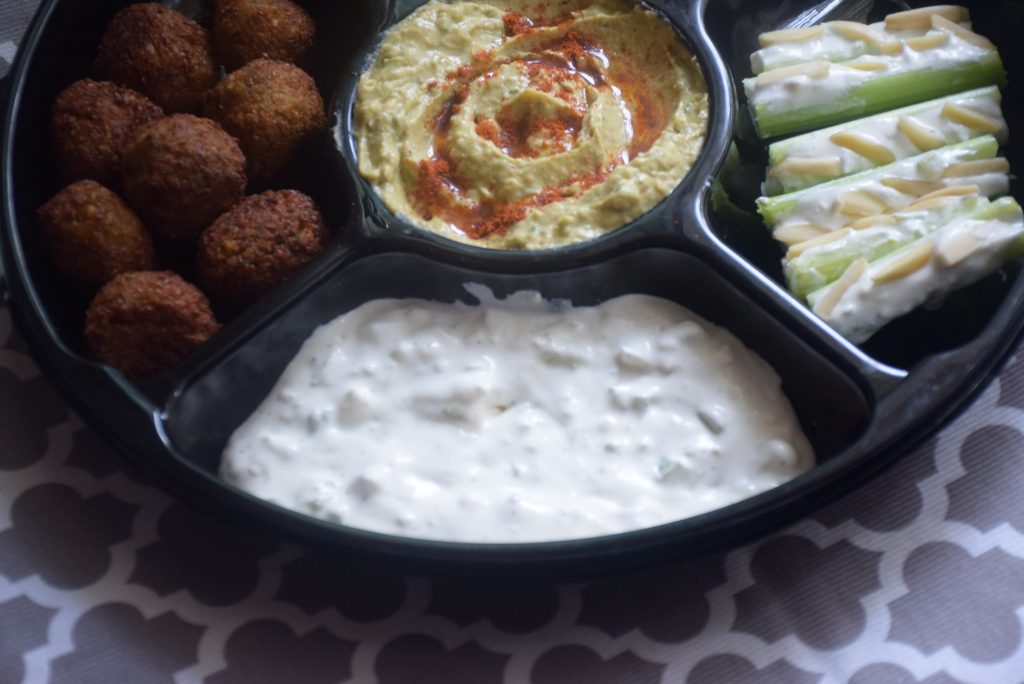 Please feel free to ask or to comment!! We appreciate your time!!
🙂