Seattle to Portland via Leavenworth : Part 1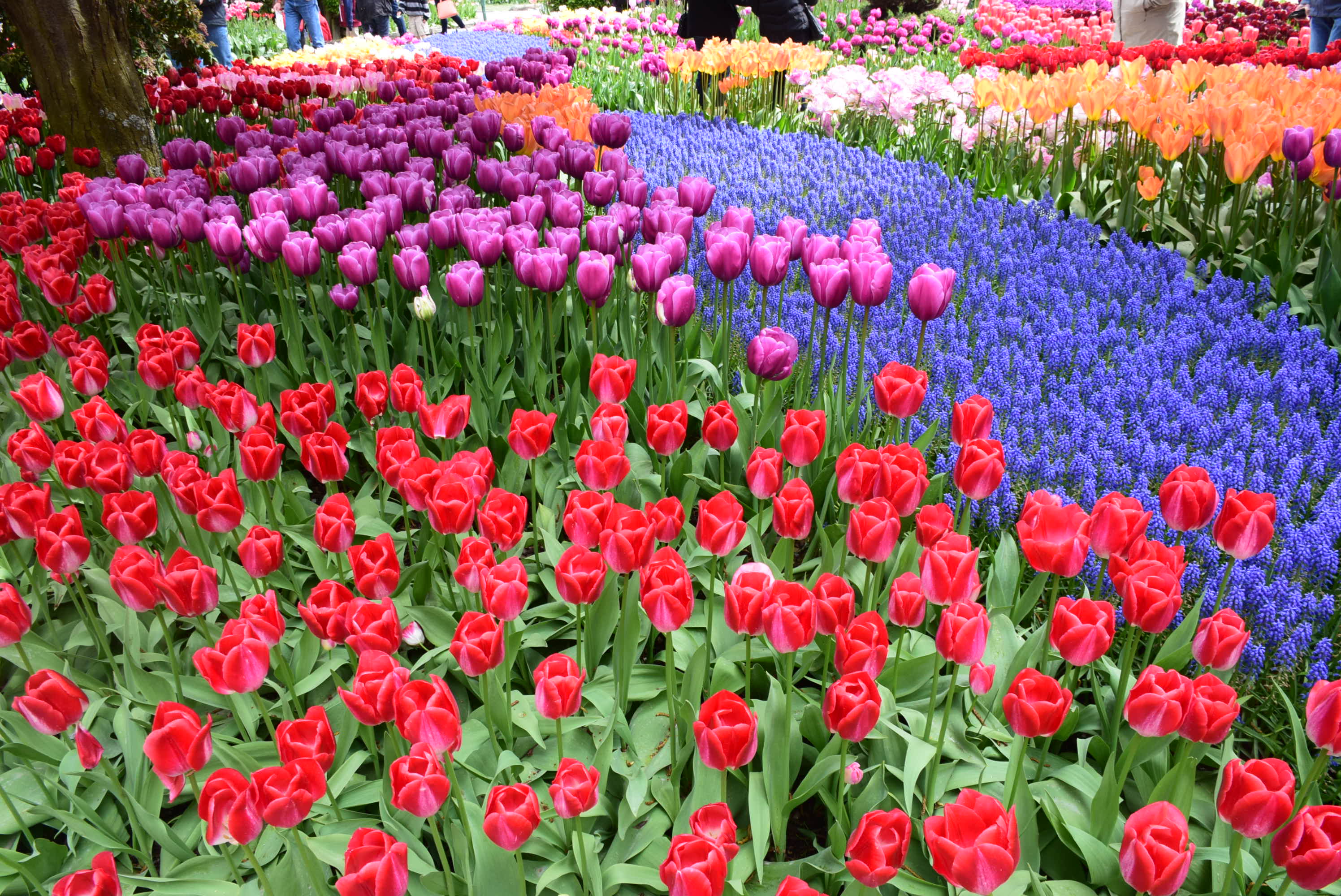 You know it's a new beginning when the flowers bloom, birds chirp at dawn, sun wakes you up early and you look at the clock in amazement ("Damn! It's just 6 a.m. Let me take an hour nap."), that Summers are about to begin. Spring brings up the insidious energy we all have . That's when the idea of going to Seattle and Portland struck us. I soon found myself in the shoes of an impatient Aunt (Bua) of my newly-born nephew in Seattle!! He was born in February and by April, we figured a plan to visit my brother's family and friends in Seattle.

Preoccupied with preparations, I fail to realize how the days passed by in a jiffy and we were already sitting at the airport . With my packed goodies for the new-born and family ,with butterflies in my stomach 😀 and our enthusiastic friends' family we flew to Portland on Thursday, April 27th to begin a new experience of our lives!
[Note: Owing to our packed plan and inexpensive rates , we booked our flights :: San-Francisco to Portland and Portland to San-Francisco.]
DAY 1 :
The day long-awaited finally dawned(on Friday)and we checked out from Ramada Portland Airport Hotel .We started just after sunrise to soak ourselves in the florid farms in Skagit Valley around Mt.Vernon ! On our way, we saw the busy life of Seattle ,the Space Needle and Ferris Wheel.
To our surprise ,the day was sunny and farms were not over-crowded. We could spent enough time with all the blooms : be it big Roses, multi-colored Tulips or the Mono colored tulips!! We have planned to visit two farms but were over-whelmed with just
Roozengarde farm
and then headed back to Seattle city.
Also check this live video for a closer look :


[ Note: It's not a good idea to travel for farms from Portland to Skagit Valley, because there are Tulip farms in Woodenshoe , Woodburn city near Portland too. ]

On our way back to Seattle city, we ate home-made Pooris with green chutney and aloo sabzi in the car to save our time for Seattle. Seattle – a city besides the bay with hustle-bustle and congested lanes all around is another busy city of U.S. We stepped in Pike Place market and strolled through the farmers' market , First Starbucks of U.S.(obviously after waiting in long queues), the Fish throw show, the Golden pig and the Victor Steinbrueck Park. There were performers scattered everywhere. In between ,we tried some eclairs and doughnuts from a pastry shop in Pike Place.
Also before leaving ,don't forget to buy a souvenir.

Now we were off to the Space Needle, once the tallest building in the whole U.S. with a see-through elevator and the Chihuly Glass Gardens. We bought a combined ticket of the two ,checked into Chihuly first because of it's restricted timings. Glad, that we went. I have been to Corning Glass Museum in Corning near New York, but Chihuly is speechless with its Humongous trees, flowers, gourds, a whole garden made of Glass. They also show a demo of Glass-making in the tour. You will get a chance to explore your photography here, since it offers some reflection and some transparency .

Next we ascended to the observatory deck of Space Needle through a fast moving see-through elevator. The strong winds' force could be felt while standing on the wavering deck. 😛 .Don't worry, it is safe and offers the city view, Mt. Rainier of Cascades on one side , Olympic Ranges and Mt. Vernon on the other side.
Weary of travelling, it was time for some food and rest! Without losing a moment , we landed in our relatives' homes and enjoyed a lavish Indian dinner. I was thrilled to see my niece , my aunt,my uncle, my brothers and my brother's wife. Our companion-family too rested in their friend's home. 🙂

DAY 2
Woke up in our friends' place next day to the warm breakfast in Sammamish ,from where, we headed to Seattle to pick our travel buddies from Bellevue and visit the Kerry Park in Seattle. Mt. Rainier's peak, which was shy the previous day was still behind the cloudy curtains but we could sneak a peek at the peak through our lens.
We were on our way to Snoqualmie Falls now !! Just before reaching we ate at "Aahar – an Indian eatery" in Snoqualmie. By the time our hubbies packed our lunches, we went to the Snoqualmie Community Park with kids. It was their fun time now. These Snow-like falls have two parks: Upper Park to watch them and Lower park to feel them. One of the most popular scenic attractions of Washington, it is an unforgettable place.

While traveling further west in Washington, we reached our destination for that day : Leavenworth. The road trip to Leavenworth was serene with Wenatchee river flowing on one side and snow-capped peaks on the other. The light showers on the way added charm to the natural scenes. Landing there, we immediately started our small trail in Waterfront park alongside river Wenatchee. Leavenworth, a small German town, with mountains in the backdrop and narrow streets(Front street park) to walk on, gives you a Mini Europia [Euphoria 😉 ]. Smitten by its quiescent yet soulful nature, we were lost in finding a decent vegetarian restaurant for hours . 😀 . Finally we all agreed to have Mexican cuisine in Los Camperos and packed some Pizza from Baren Haus , a happening bar with live music and songs!! Our lodge was a decent (Rivers Alpine Inn) place with its rear balcony facing the Wenatchee river.


For Pics click here:
More pics
Continue in next post…
For more : Part 2