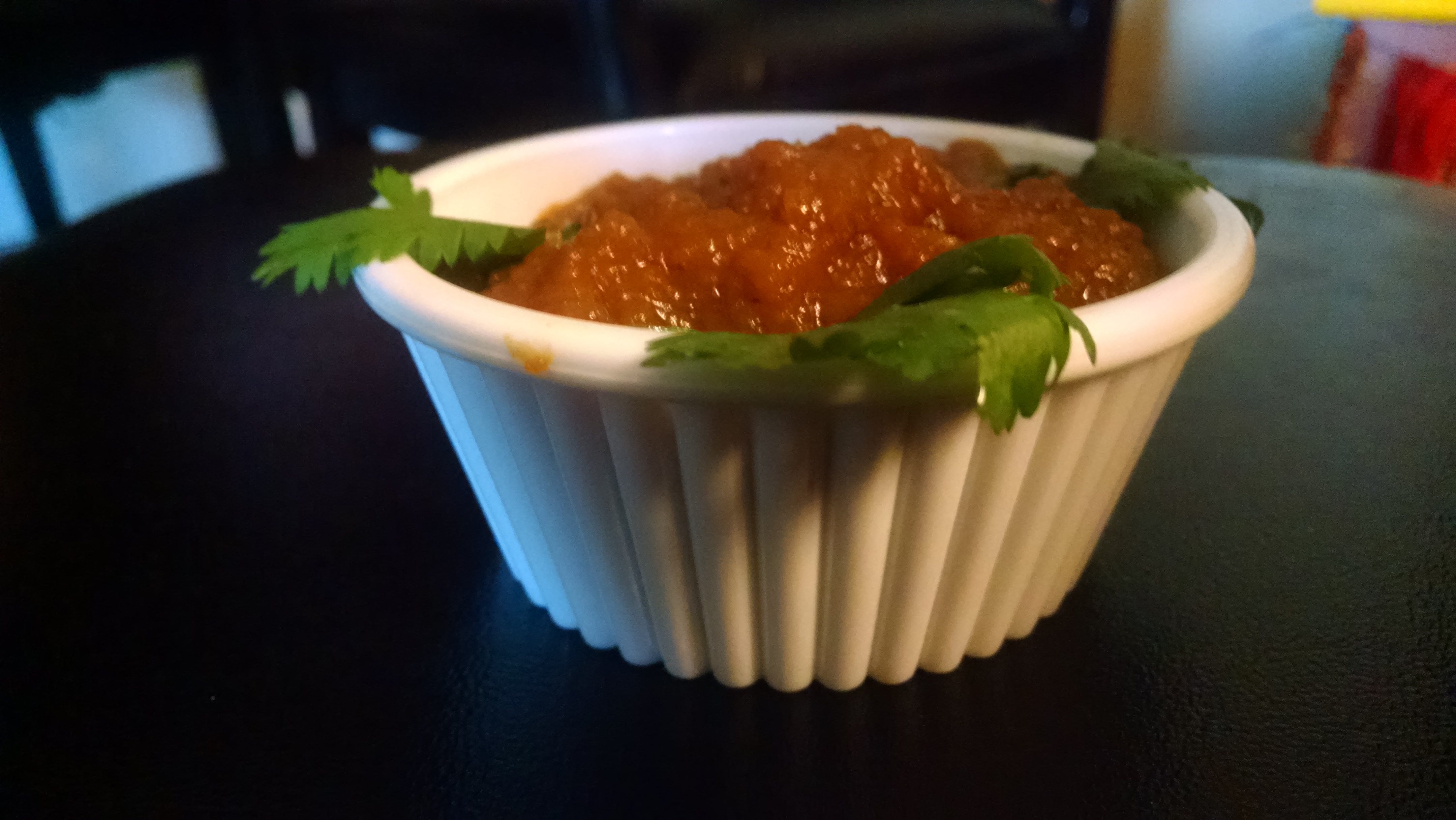 Sometimes , a simple recipe could bring in the flavor and taste of India. In India ,we have a proverb which goes ," kya kaddu me teer maar diya" which means that you have done an easy job and yet you wish to be applauded for the deed. 😛 Making this pumpkin (kaddu) is as simple as it could be.
Usually it is prepared in "Bhandara"( large-scale feast) and served with pooris, other curries,some sweet, Raita(curd with chopped vegetables) in Nothern India. We make "pakka khana" for our auspicious days and festivals where we don't make chapati(Indian flatbread) and hence we make kachori or puri or Bhature with this curry.
In USA, however, pumpkin has some other significance too. Here people buy pumpkins to decorate and carve them for the festival called "Halloween". With its carving and flickering light inside , it really looks spooky!! Quite interesting !! HUh!
However , I made chapati with it, but on the insistence of my hubby I served him this with puris(Indian puffed bread). He loved it and you are gonna love it too.
INGREDIENTS:
1. Pumpkin (kaddu)cut in 1 inch cubes – 1/4th of the whole
2. Fenugreek seeds (methi dana) – 1 tsp
3. Asafoetida(hing) – a pinch
4. Turmeric( haldi)- 1/4 tsp
5. Salt to taste
6. Curry powder( garam masala) – 1 tsp
7. Lemon juice/ Amchoor/ Anardana – 2 tsp or to taste
8. Sugar /honey – 1 tsp or to taste
9. Coriander powder (dhania powder) – 1/2 tsp
10. Clarified butter (ghee) – 2 tbsp
11. Red chilli powder – 1/4 tsp(optional)
MEHTOD:
| Preparation time : 5-6 mins | Cooking time : 10 mins | Serves 3-4 persons at a time |
1. Peel the skin of the pumpkin with a knife and wash it. Since in US we get already cut pumpkins, we usually peel off the skin. However if you have a whole pumpkin ,you may retain its skin, just wash it thoroughly before chopping(with skin cook in cooker).
2. Cut the pumpkin in small cubes of 1″ in a bowl.
3. For cooking there are two methods, one in pressure cooker and other in wok(kadhai) . Both methods however could bring the same taste of mashed sweet,sour and salty kaddu.

The difference in color is because of the different variety of pumpkins I used. For the cooker recipe I used a Yellow pumpkin and for wok I used an orange pumpkin.

IN COOKER :
4. Heat 1 tbsp of ghee in a cooker.
5. Now add methi dana in it and let it sputter.
6. Then add the washed and cut pumpkin cubes, salt, turmeric, coriander powder, red chilli powder and sugar in it.Give them a stir,add 1/4 cup of water and close the lid.
7. Let it cook for 1.5 whistles or till 6-8 mins. Once you smell the terrible aroma of cooked pumpkin , turn off the heat.
8. Open the cooker and dry out the excess water from the cooker. Mash it with a masher or your ladle.
9. Now add some lemon juice and garam masala,ghee in it and let it cook for 2 mins on low heat.
10. Adjust the spices and flavor according to your taste. Your curry is ready.
11. Serve it in a dish plate and garnish it with cilantro(dhaniya) [optional].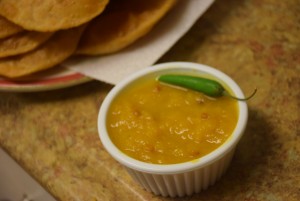 IN WOK :
1. Add ghee in a kadhai and add the methi dana.
2. When they begin crackling , then add the cut pumpkin pieces and all the spices.
3. Stir them and cover it with a plate or lid. Lower the heat to medium.
4. After 5 mins uncover, stir it and lower the heat further and let it cook for 2 mins uncovered. (IF you see the pumpkin has changed color and is soft and mushy now.)
5. Mash it well with a Mesh or ladle carefully since the vegetable is still hot.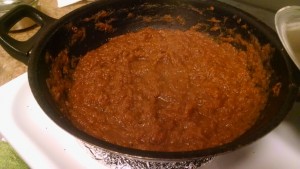 6. Serve it hot with puris, parathas ,chapatis etc.
[Note : This method will take 15-20 mins more than the cooker method. But the Sweet-makers(halwai) in India usually follows this method.]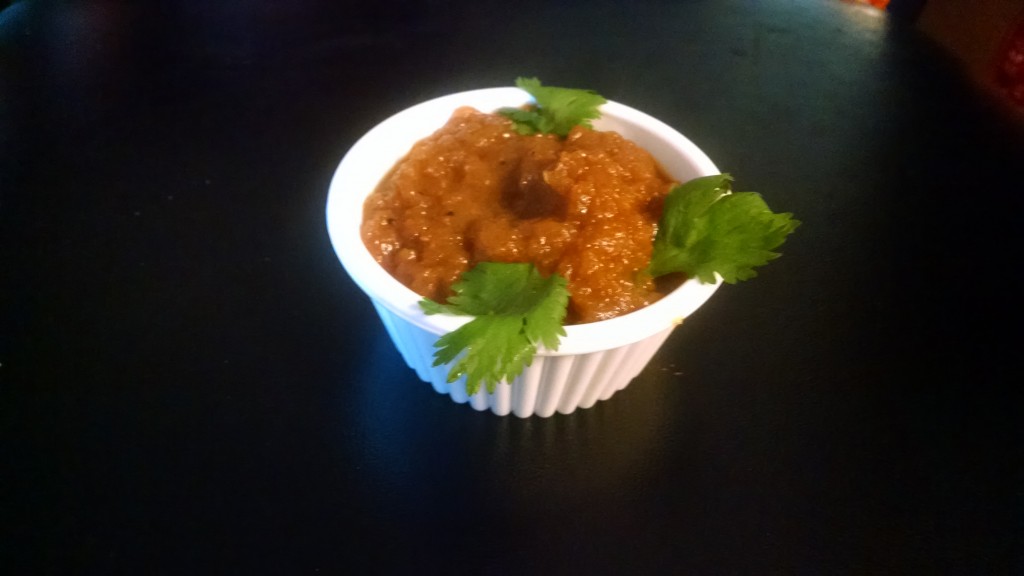 I served it with Missi poori. 🙂
Please feel free to share your suggestions and queries below. We love to hear from you!!