Sukhdi or Gor Papdi is a Gujarati sweet dish which could be prepared in a jiffy without much wait and efforts. All you need is Gur(jaggery) and Atta(whole wheat) which are commonly available in every house. This is edible for diabetic people too, because it does not contain sugar. So lets get ready to relish this after-meal "mithai".
INGREDIENTS:
1. Atta(whole wheat) – 1 Cup
2. Gur (jaggery) grated – 3/4 cup or as per your taste
3. Ghee (Clarified butter) – 1 Cup
4. Sliced almonds – handful (for garnishing) or nuts of your choice
5. Cardamom Powder – 1/2 tbsp
6. Nutmeg powder – 1 tsp
METHOD:
| Preparation time : 5 mins | Cooking time : 12 mins | Makes 30-35 pieces |
1. Take a wok and heat ghee in it. When it has melted, add the flour in it and stir it well.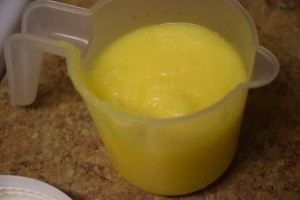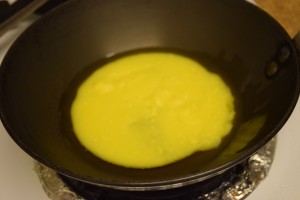 2. Continue stirring on medium heat till you get the nice brown color and an aroma of roasted flour.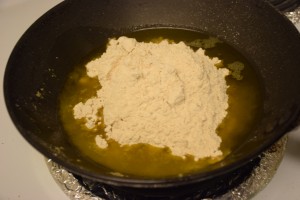 3. As soon as you see the ghee is separated from the flour and the ghee has started floating on flour, turn off the heat.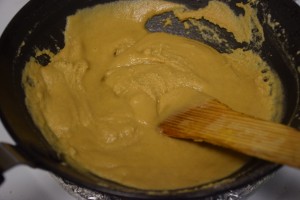 This is how it looks after 2 mins.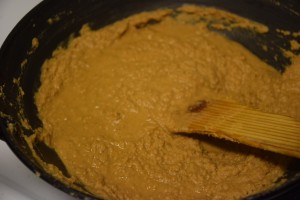 After 5 mins this is the consistency and color.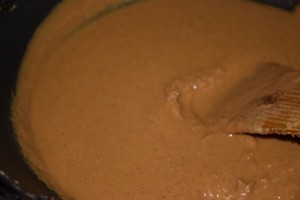 Finally after 12 mins this is the color and consistency of the roasted atta.Also add the nutmeg and cardamom powder at this stage.
4. Leave the wok on the stove.Now grate the jaggery or cut in thin slices.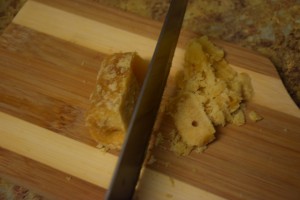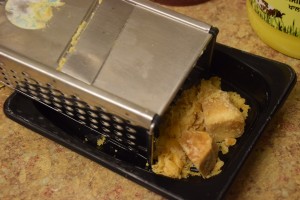 5. Till then the atta would have cooled a bit. So when it is still lukewarm ,add the jaggery in it.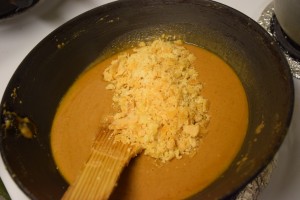 6. Prepare the thali or tray by greasing it with ghee or non-stick cooking spray or oil.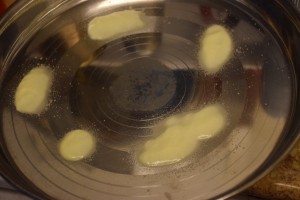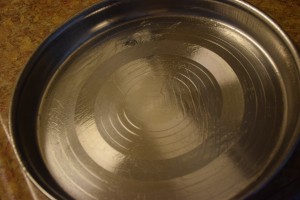 7. Mix all the jaggery well in atta such that it starts coming together and thickens too.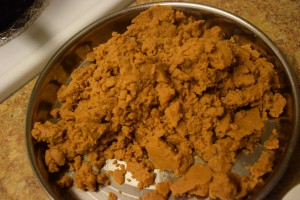 8. Quickly spread the mix in the thali and tap it with a bowl or spoon for evenness.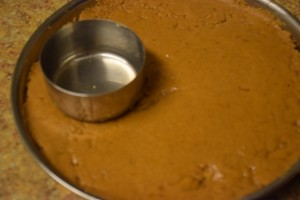 9. Garnish it with sliced almonds and make diagonal lines in it crossing each other. It is better to make cut-lines immediately since when the barfi or papdi cools further it gets hardened.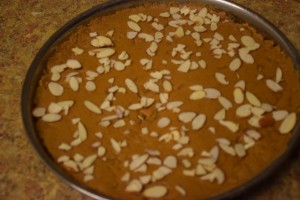 10. After about 20 mins it would cool down completely . Now you may take out the pieces and enjoy this delicious recipe . Store it for one month in an air-tight container and enjoy!!
Tip : For healthier and rich Sukhdi, use Multi-grain flour instead of whole wheat flour . You may also add silvered pistachios for garnishing while it is still hot.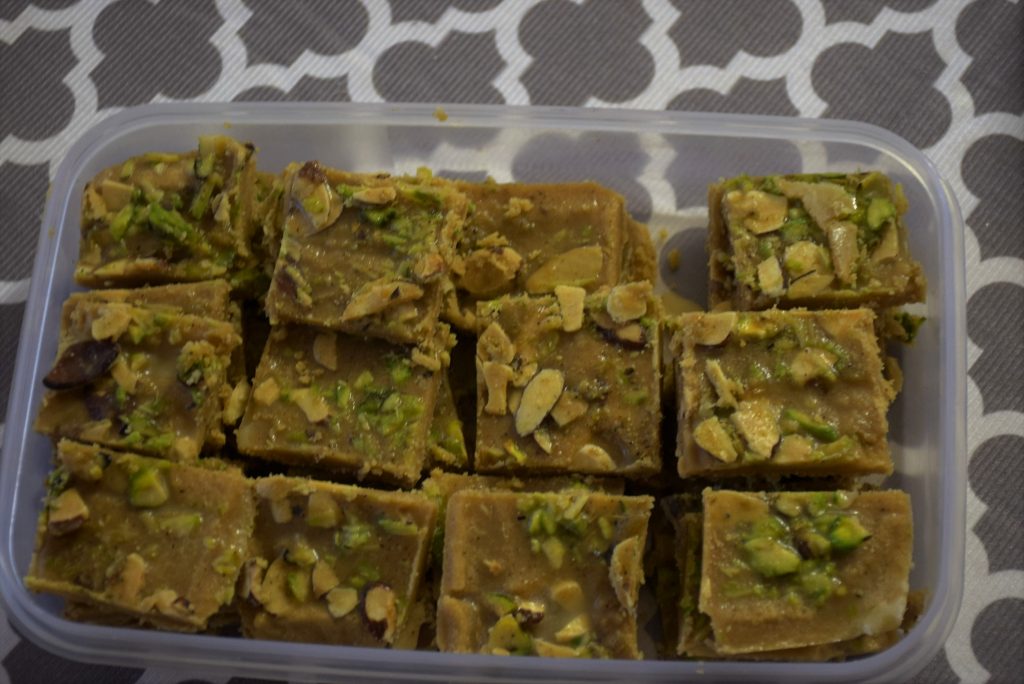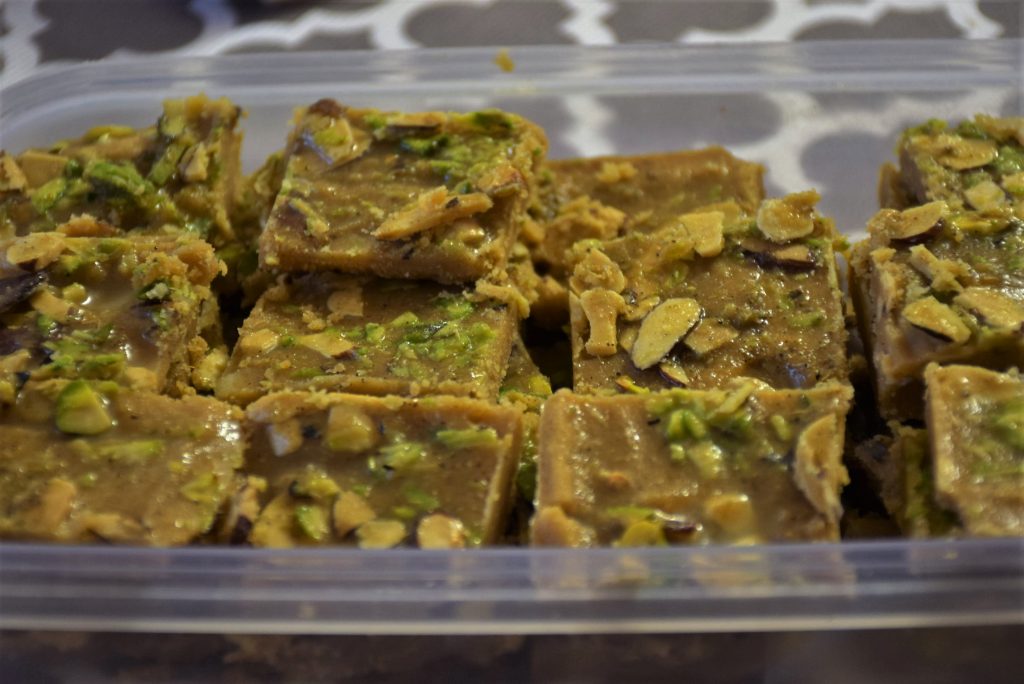 Till then Happy Diwali and happy cooking !! 😀