Aam ki Launji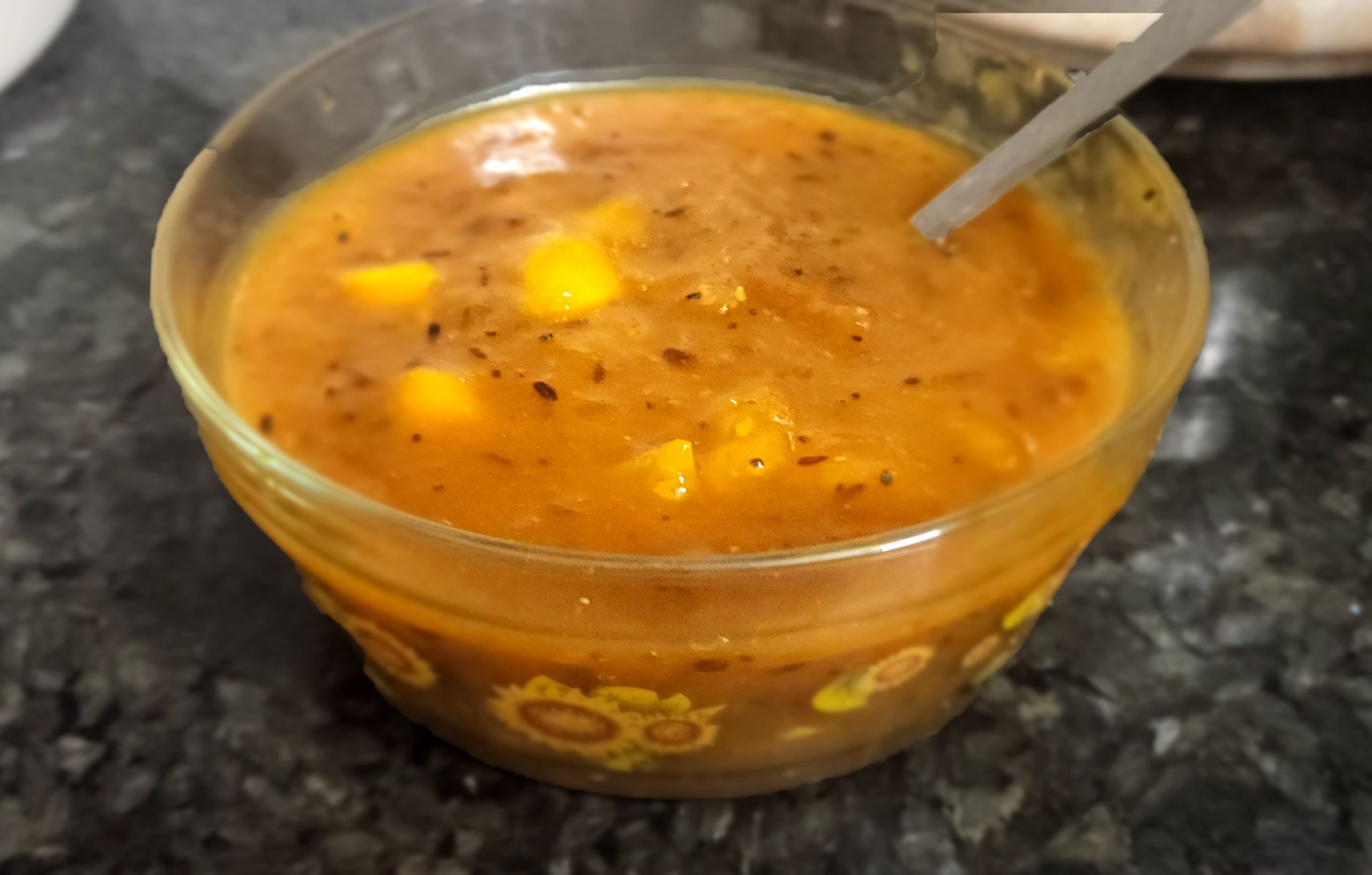 Summers remind us of hot sun and sweet mangoes. But sometimes we crave for sour mangoes or kairi and then Aam ki launji comes to our rescue. Its name is derived from a special ingredient we use here called Kalonji (Nigella seeds) . This particular seed  is used in most of the Indian pickles and it imparts a special aroma to them.

          The Launji with its sweet- tangy taste , gives a different level of experience to our taste buds. The recipe I am going to share today is not only delicious but healthy too. The secret will unfold in the recipe below.
Ingredients :
Raw mangoes (peeled and cut) – 2 cups (or 2 whole )
Mustard oil – 1 tbsp
Cumin seeds (jeera) – 1/2 tsp
Mustard seeds (Rai) – 1/4 tsp
Fennel seeds (saunf) – 1/4 tsp
Fenugreek seeds (methi dana) – 1/4 tsp
Nigella seeds (kalonji) – 1/4 tsp
Turmeric (Haldi) – 1/4 tsp
Red pepper powder (Lal Mirchi) – 1/4 tsp
Salt (namak) – 1/2 tsp or to taste
Jaggery (Gur ) or Jaggery powder (shakkar ) – 5 tbsp
Water – 1/2 cup
Method :
| Preparation time: 5 mins | Cooking time: 5 mins | Servings: 8 |
Wash and peel the raw mangoes and cut them into small dice. Scrape off the seed too.
In a frying pan, add mustard oil (Kachchi Ghani – the best for Indian pickles).
Once it is heated, add cumin, fenugreek, and fennel seeds in the order.
As soon as they start spluttering, add mustard seeds and nigella seeds. Let them sizzle for a while
Next goes in the diced mangoes. Add salt, turmeric, and red pepper. Stir them well.
6. Cover the lid and let them turn a little tender for 1 minute.
7. Uncover and add the jaggery powder (the secret ingredient) for the perfect sweetness and tanginess to this instant pickle. You will see the bright brown color it adds to this dish. Also, jaggery powder is any day better than white sugar from the perspective of health.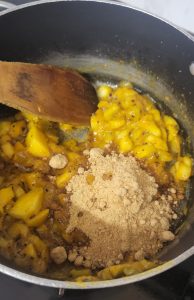 8. Add water depending on the consistency you wish. I like it neither too watery nor too dry. So I prefer a sticky gooey kind of gravy for this.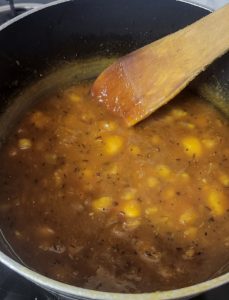 9. Let it cool on the counter and then in the refrigerator. Enjoy with Dal, Rice, or Roti.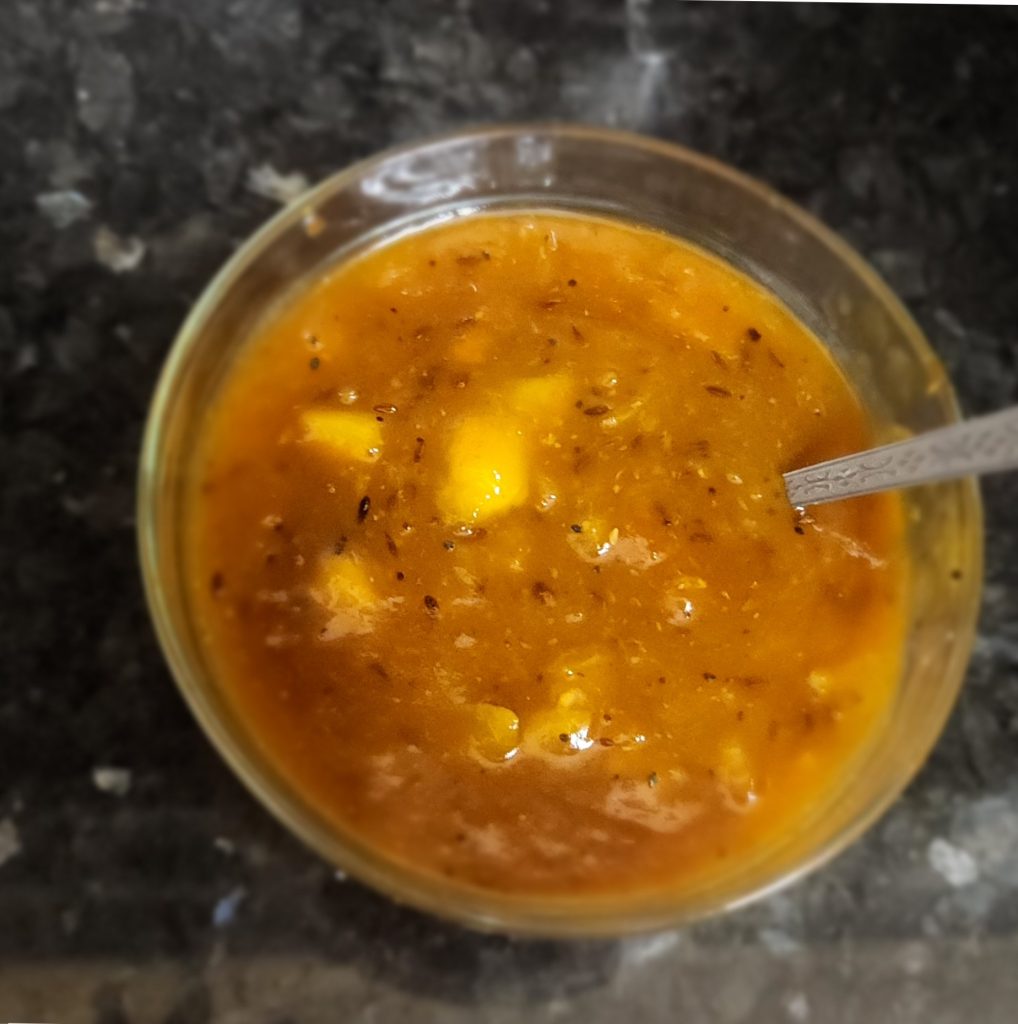 This summer add this tangy-sweet recipe to your collection and beat the heat !!
Till then keep posting your comments !!
🙂