Aloo matar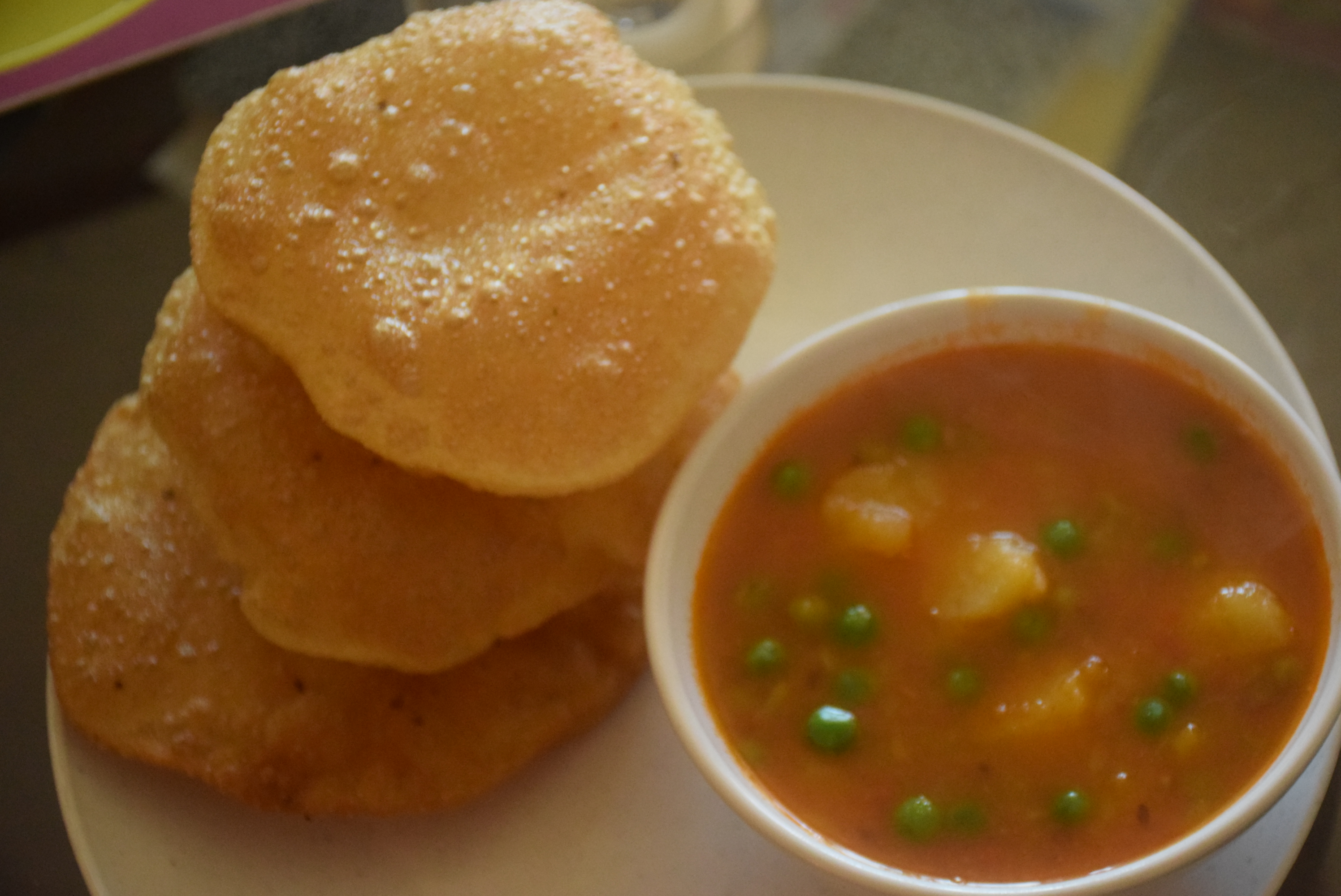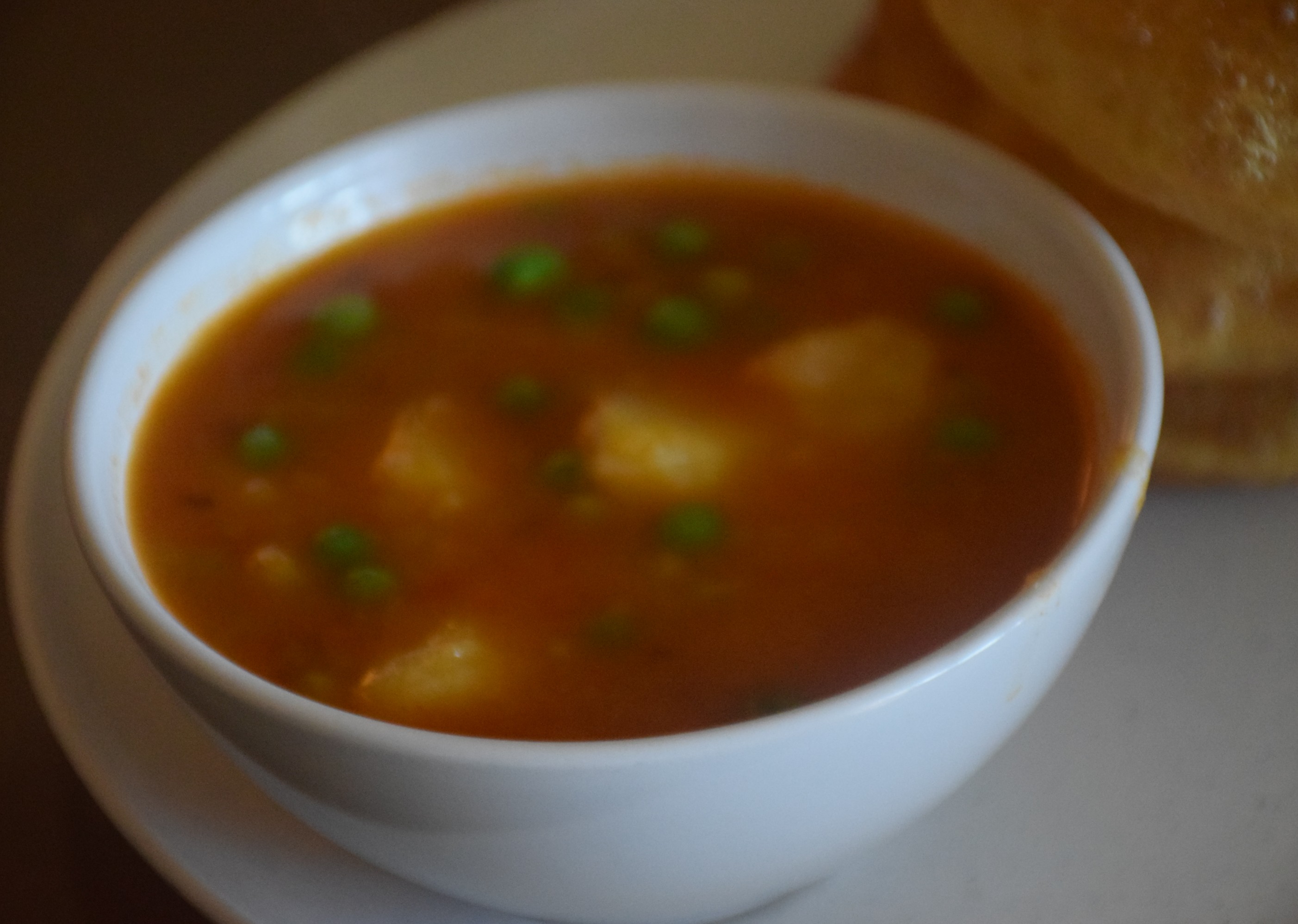 Aloo Matar or Peas-potato is one of the easiest and suitable side with Pooris,Naans and parathas(Indian Breads). It is a spicy curry with a few ingredients. I prepared it to complement it with Paneer Khasta Kachori and plain puri.
INGREDIENTS:
1. Potatoes washed and cut in wedges or cubes – 2 cups
2. Peas washed – 1/2 cup
3. Tomato paste – 1 cup
4. Cumin seeds(jeera)- 1/2 tsp
5. Salt – 1 tsp or to taste
6. Turmeric(haldi) – 1/4 tsp
7. Coriander powder(dhaniya)- 1/2 tsp
8. Fennel powder(saunf)- 1/2 tsp
9. Curry powder(garam masala)- 1/4 tsp
10. Green chillies chopped -2
11. Kashmiri Red chilli powder – 1 tsp
12. Cooking oil – 1 tbsp
13. water – 2 cups or as required
14. Asafoetida (Hing) – a pinch
METHOD :
1. Take a pressure cooker and add cooking oil to it. Turn on the heat.

2. Add cumin seeds, hing and let them sizzle for a while.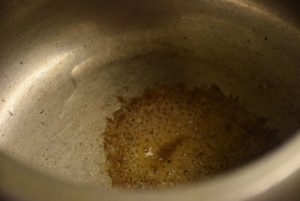 3.Then add the salt, turmeric,coriander powder,fennel powder ,red chilli powder, curry powder.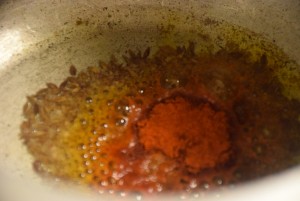 4. Now add the pureed tomatoes to it and stir them for a while till you see the oil is separated from it .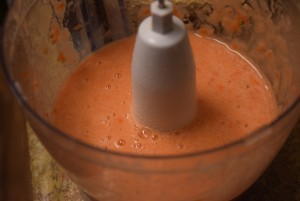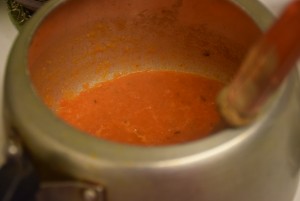 Add the potatoes cut in wedges.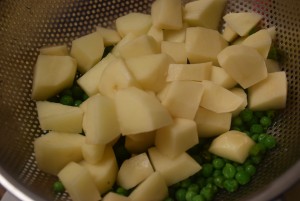 5. After this add the green chillies. Here I haven't taken the ginger or garlic or onion . Hence this side could be prepared during fasts too. For fasts ,we omit the haldi too.

6. Add some water and then close the lid. You may add peas just before closing the lid or you may boil them with salt in water in a separate pan for retaining the green color of the peas.

7. After 1 whistle lower the heat , and turn off the stove after the 2nd whistle.

8. Now add the parboiled peas (if you haven't added them earlier) in the gravy. If you see the curry's water is dried out , don't worry just add as much water you want and bring it to a boil again on low heat uncovered. If you feel the curry is too watery ,then turn on the heat and evaporate the excess water.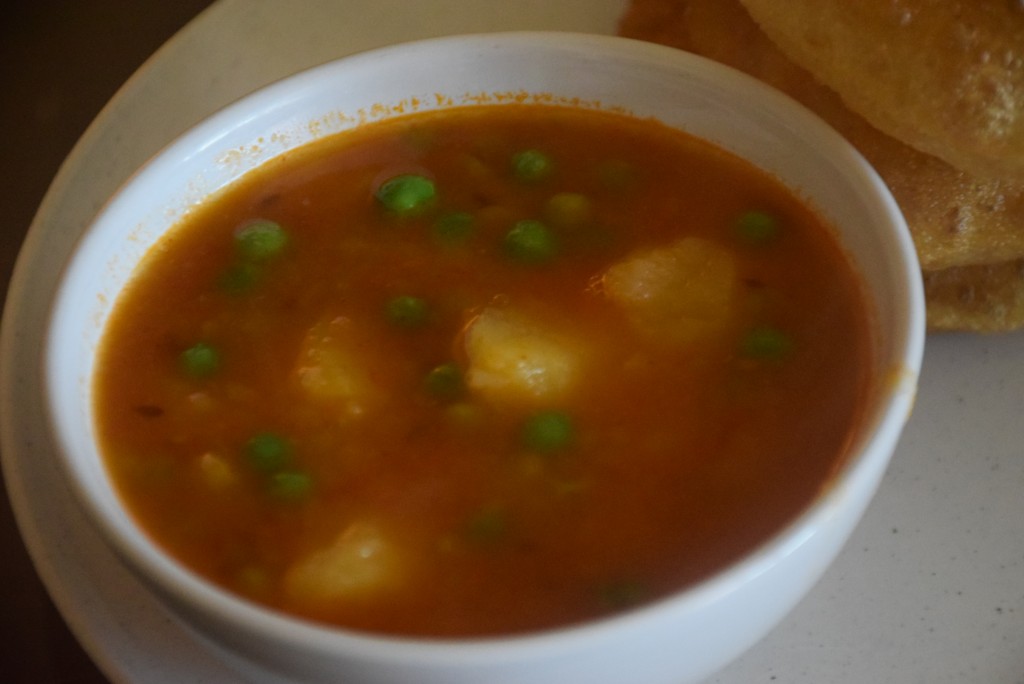 This is the beauty of this curry. It is very easy to make and correct the taste and texture in this curry.
You may add Dry Fenugreek powder (kasoori methi) too for an extra flavor. I have used kashmiri red chilli powder to brighten the reddish color in this curry.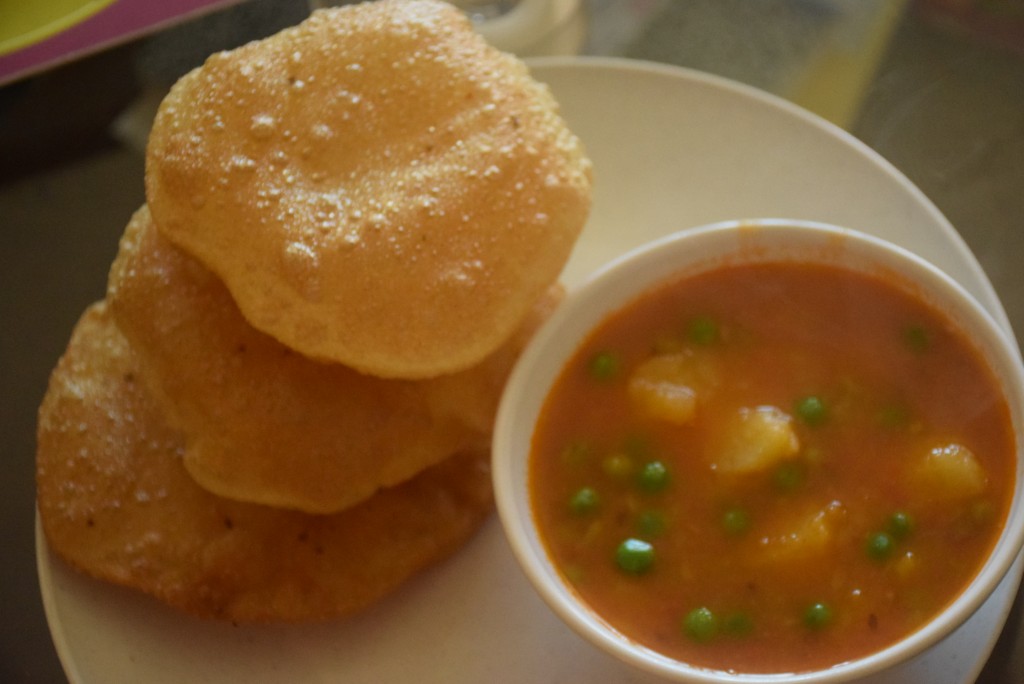 Thank you for your time and patience 🙂 Please feel free to ask or give suggestions! We love to hear from you !! 😀