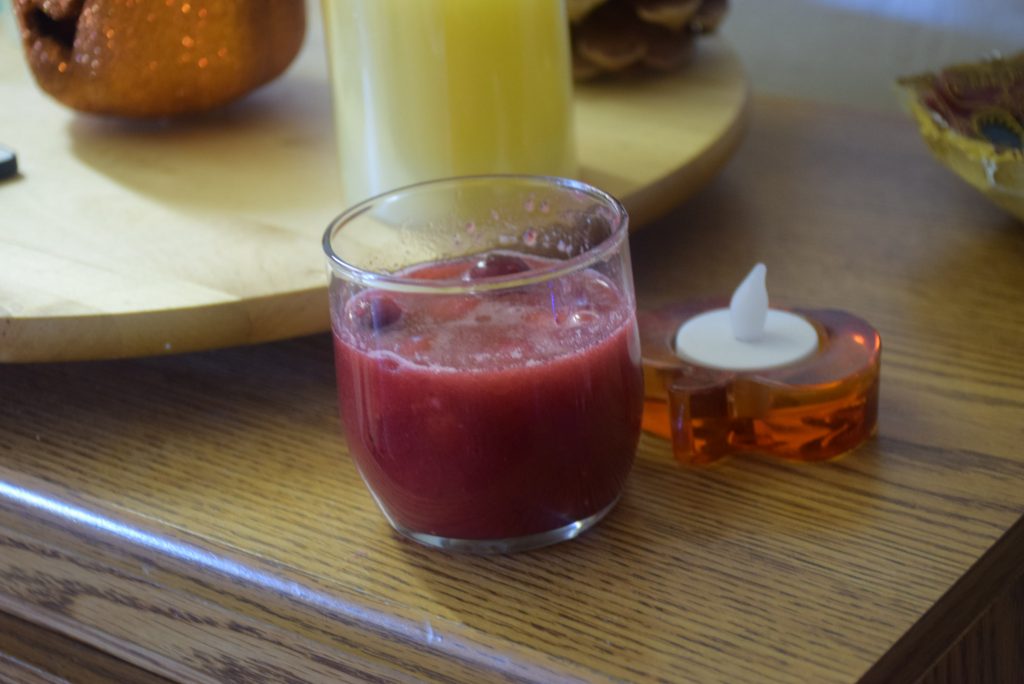 In this festive season, how about celebrating Christmas with a non-alcoholic freshly prepared juice? Since berries are in season, why not try out an easy mock-tail ? Yes pondering about these things, and then getting inspired from Vandana Singh(Vandy) I prepared this drink for a Christmas party.
It actually needs very little time and tastes 'berry' sweet, tangy and refreshing. The cranberries added helps in detoxification and are naturally good for women. The strawberries impart a sweet flavor and the needed Vitamin A . The raspberries impart their slight tartness and boosts the flavor ,color of this drink. However, you may add blueberries, blackberries too. I wanted to make it pure red ,so I chose these .

So lets see this recipe now ..
INGREDIENTS:
1. Fresh Cranberries – 1 lb bag
2. Fresh Strawberries – 1 lb /16 oz pack
3. Fresh Raspberries – 6 oz / 170 g pack
4. Sugar – 4 tsp
5. Water – 2 cups or as needed
6. Club soda/ Strawberry flavored soda/Ginger ale – 350 ml
7. Lemon juice – 1 tsp or to taste
8. Ice cubes – as per choice (I Skipped)
METHOD:
|Preparation time : 15 mins | Makes about 1.5 liters of drink |

1. Wash all the fruits well and remove the stems of strawberries with a straw as shown below.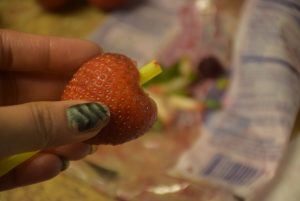 2. Save 6-7 strawberries , 10-12 cranberries and 5-6 raspberries for adding to the drink in the end. Add all the rest washed berries in a food processor or a mixer. Blend them well to a thick paste like juice.If you have a juicer, just add all the berries and you will get fresh juice from it.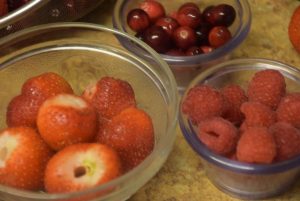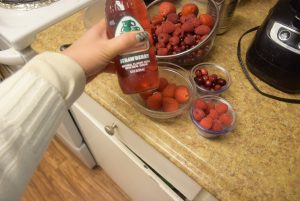 3. Add little water if needed while blending. Take a colander and sieve the pasty-juice through it in a big bowl. Press the sieve with a spoon to transfer as much pulp as you can in a bowl.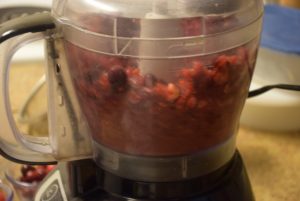 4. Add water as needed, and then add the sugar as per taste. Mix them well.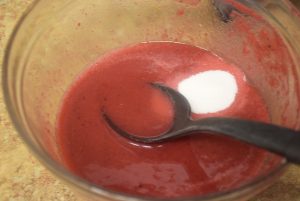 5. Now add the saved berries in the drink , and stir it. Let them sit in the drink for at least half hour.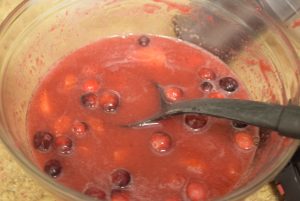 6. While serving add a bottle of club soda /seltzer/ginger ale/ flavor carbonated water to the drink. Serve it immediately with some ice cubes or as it is.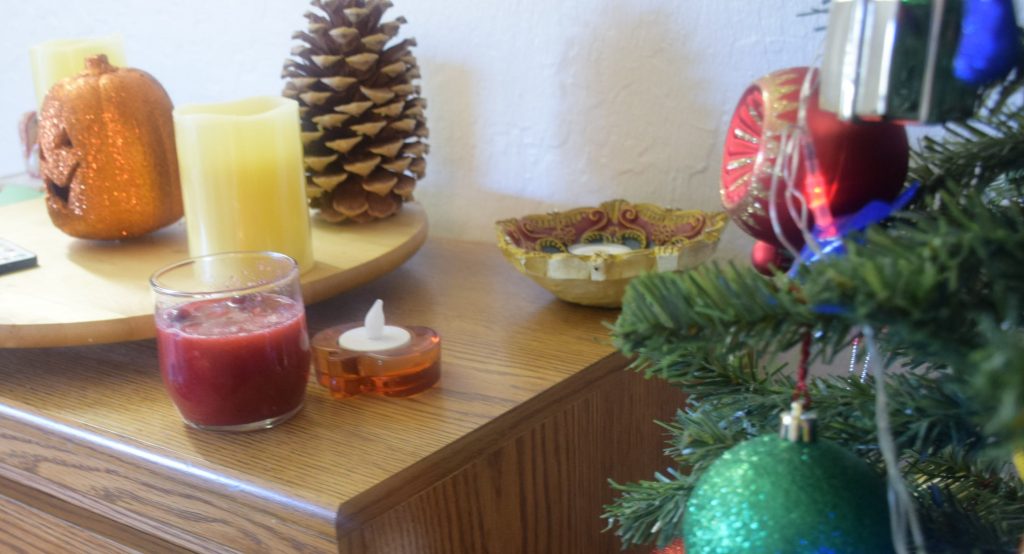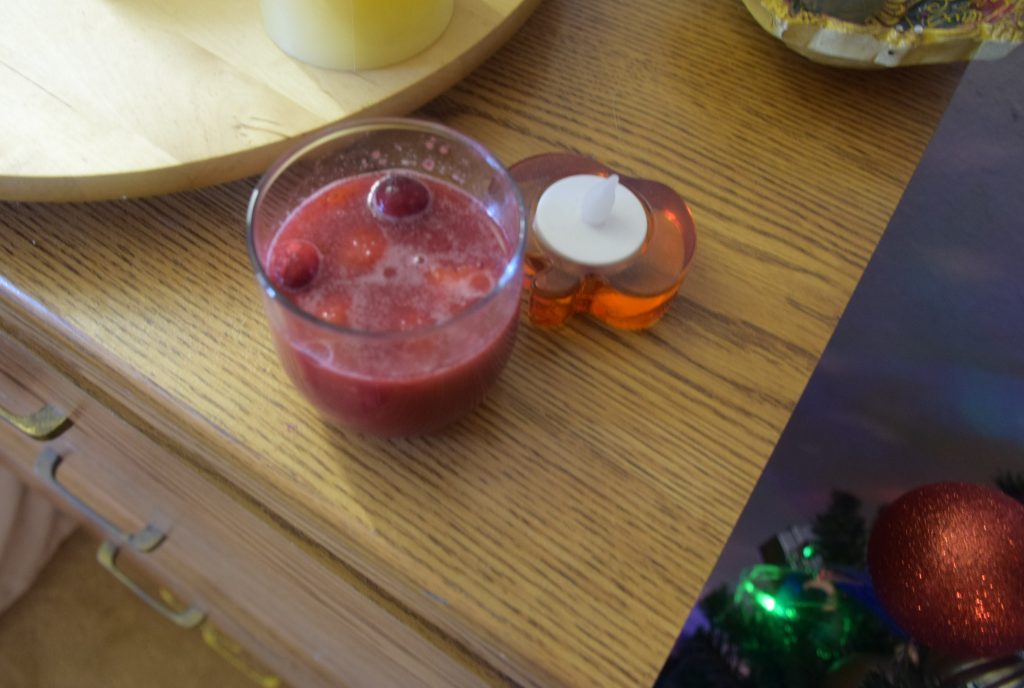 Wish you all a Merry Christmas !!
Till then keep drinking …
🙂