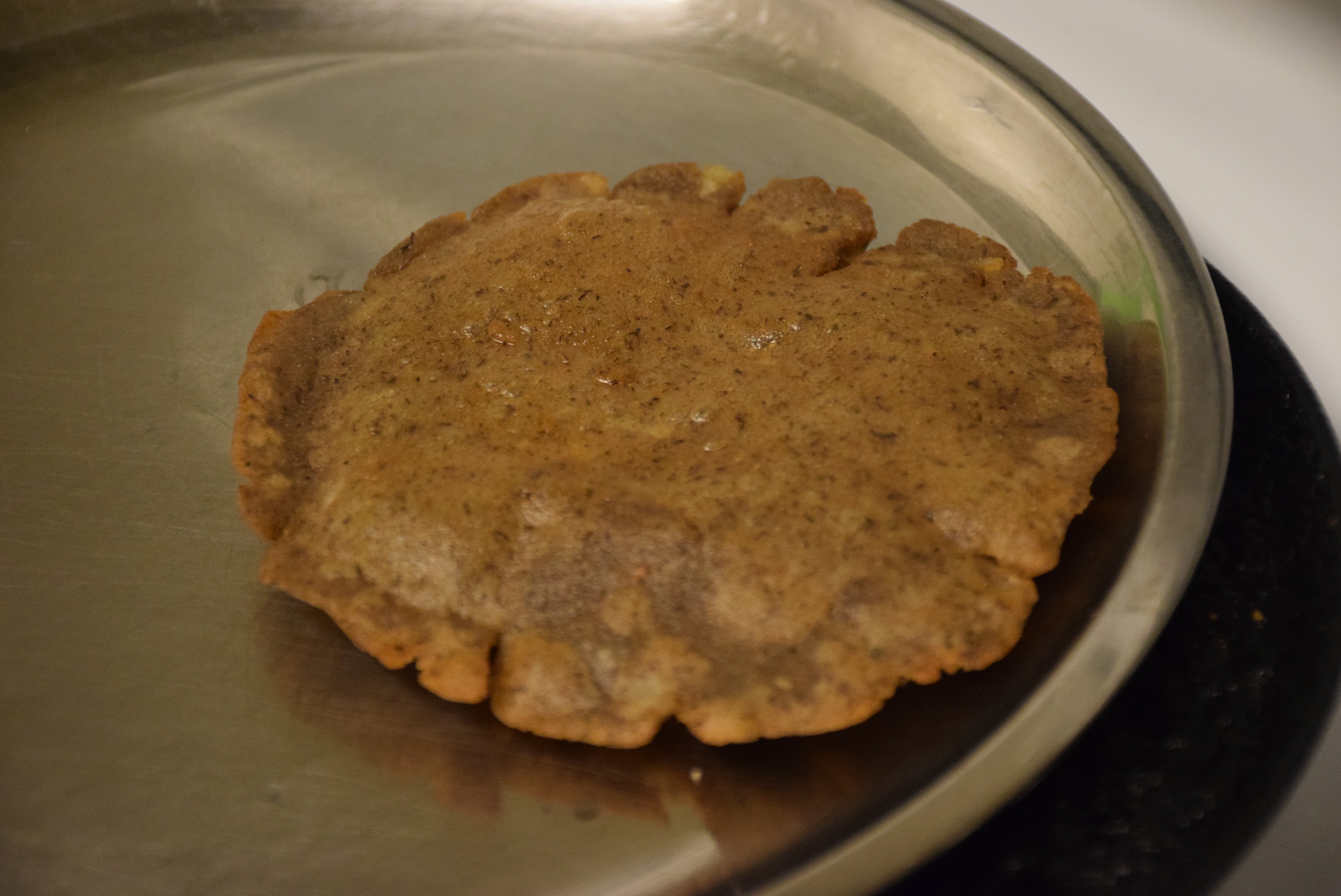 In Indian tradition Buckwheat or kuttu's atta is the most edible flour during fasts and holy festivals. But rarely you might know the health benefits of this wonderful small fruit seed. Yes it's not a substitute for cereal grain but better than that. It contains 34% manganese, 28% copper, 21% magnesium , 18% fiber and 17% phosphorus. It helps to control blood sugar and lower the risk of diabetes, heart disease and high blood pressure. It avoids gallstones in women. These are few of the health benefits associated with this flour.
This is the reason why Indian culture is so wise;) . Today I am going to share my mother's recipe on making kuttu ki poori for falhar or vrat(fast) dishes. This not only tastes yummy , but is quite fullsome for the one who observes fast.
I still remember those days when my mom used to pamper me with these delicacies that I ended up eating more than the regular days during my fast. Hope you all create the same atmosphere in your homes with the aroma and taste of this easy wonderful recipe.
INGREDIENTS:
|Preparation time: 10 mins | Cooking time : 12 mins | Makes 4-5 pooris |
1. Buckwheat Flour( Kuttu ka atta) – 1 cup
2. Boiled and mashed potatoes – 1 cup
3. water – less than 1/2 cup or as required
Note : Since this was prepared for fast ,hence I did not add any salt or spices. But you may add them according to your taste. Also more salt will make the kneading more difficult. Hence even for fast you may add Sendha Namak(Sindaloo salt) but just 1/2 tsp.
METHOD:
1. Take a large shallow plate(paraat). Add the flour and mashed potatoes in it. ALternately you may boil Arbi(Colocasia/taro) and mash it with the flour too. Mix them well with hands such that the flour starts coming together. Potatoes help in binding the flour so make sure to add good amount.
2. Add water little by little and form a smooth soft dough. This dough would not have any elasticity or gluten.At any point if you feel the dough is too sticky, don't shy from adding more buckwheat flour to it.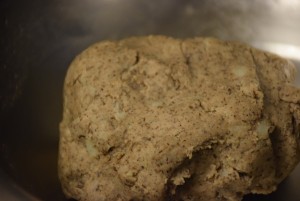 3. It would be somewhat like a cookie dough,but don't keep it covered for longer than 10 mins.Make a small ball of the size you make for roti. These are rolled thicker than the regular pooris, hence take a slightly bigger ball from the dough.If while rolling pooris you see them breaking, don't panic just stick them together and apply dry buckwheat flour over it. Also if you are comfortable patting them with your hands then go ahead and leave the rolling pin.
4. I have started rolling out pooris with my rolling pin as soon as it is formed. It tends to get loose and sticky as the time passes. So make sure you have already heated your oil for deep frying before you start making its dough.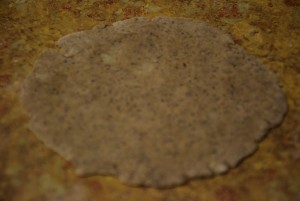 5. Drop a bit size dough in the wok containing oil and check whether it comes up to the edge and float or not. If not ,wait for a few more minutes for the oil to turn hot.
6. Carefully pick up the rolled poori lest it might break. When you have reached the right temperature, slowly slide the rolled poori from the side of the wok.
7. When it puffs up,turn it upside down, and fry the other side.
8. Cook till it gets crispy and light brown on the edges.
9. Take it out with a slotted spoon on a plate lined with paper towel.
10. Serve hot with Rasedar Aloo or Ghiya (Bottle gourd) or Matar Paneer made without onion/garlic.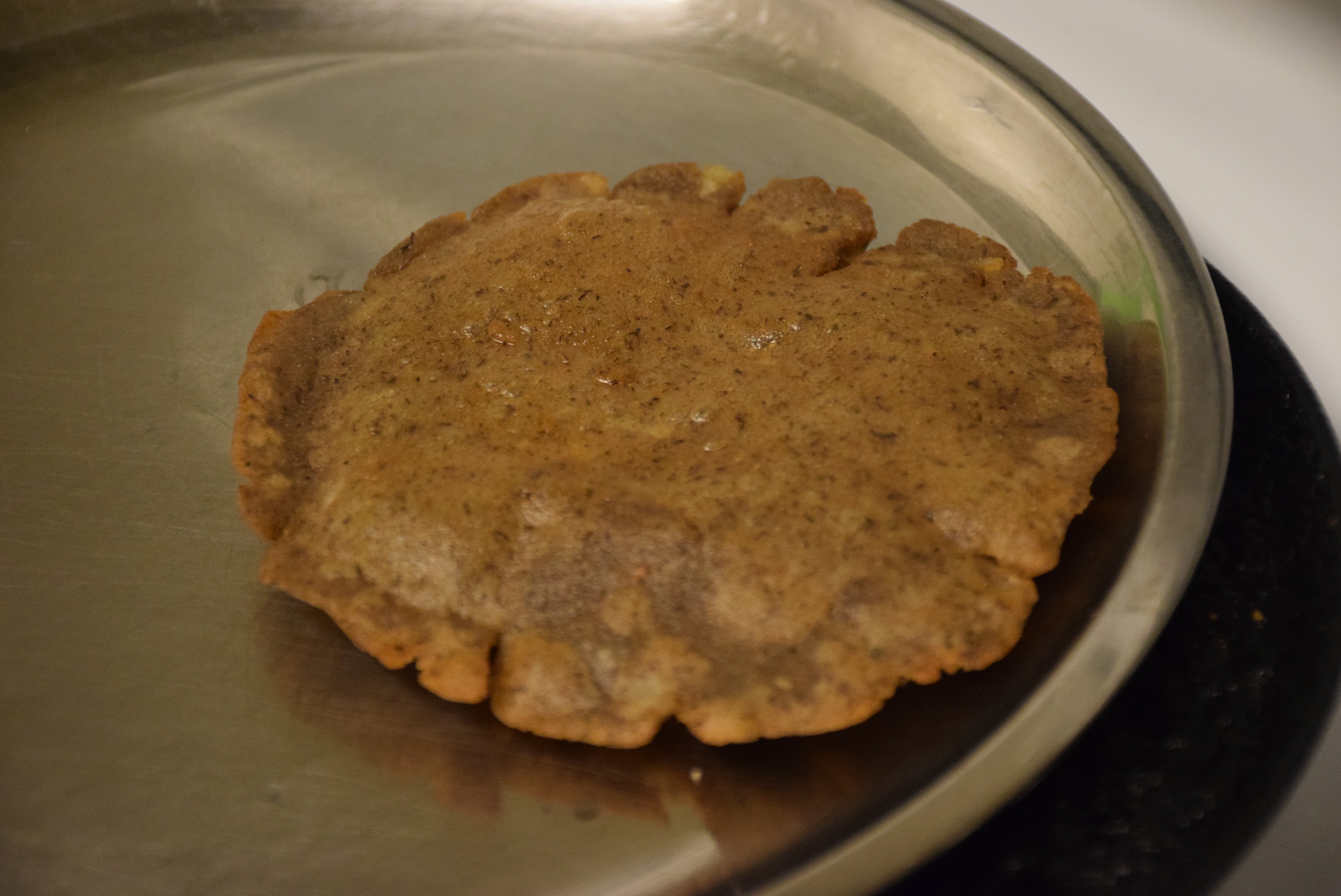 You can also refrigerate the leftover dough and make kuttu parathas of it..
These pooris taste good when served hot and fresh. Over the time they turn soggy, and might lose the crisp and gets hard. But yes they could be had the next day with tea or with some pickle.:)