Egg-less Chocolate-chip Cookies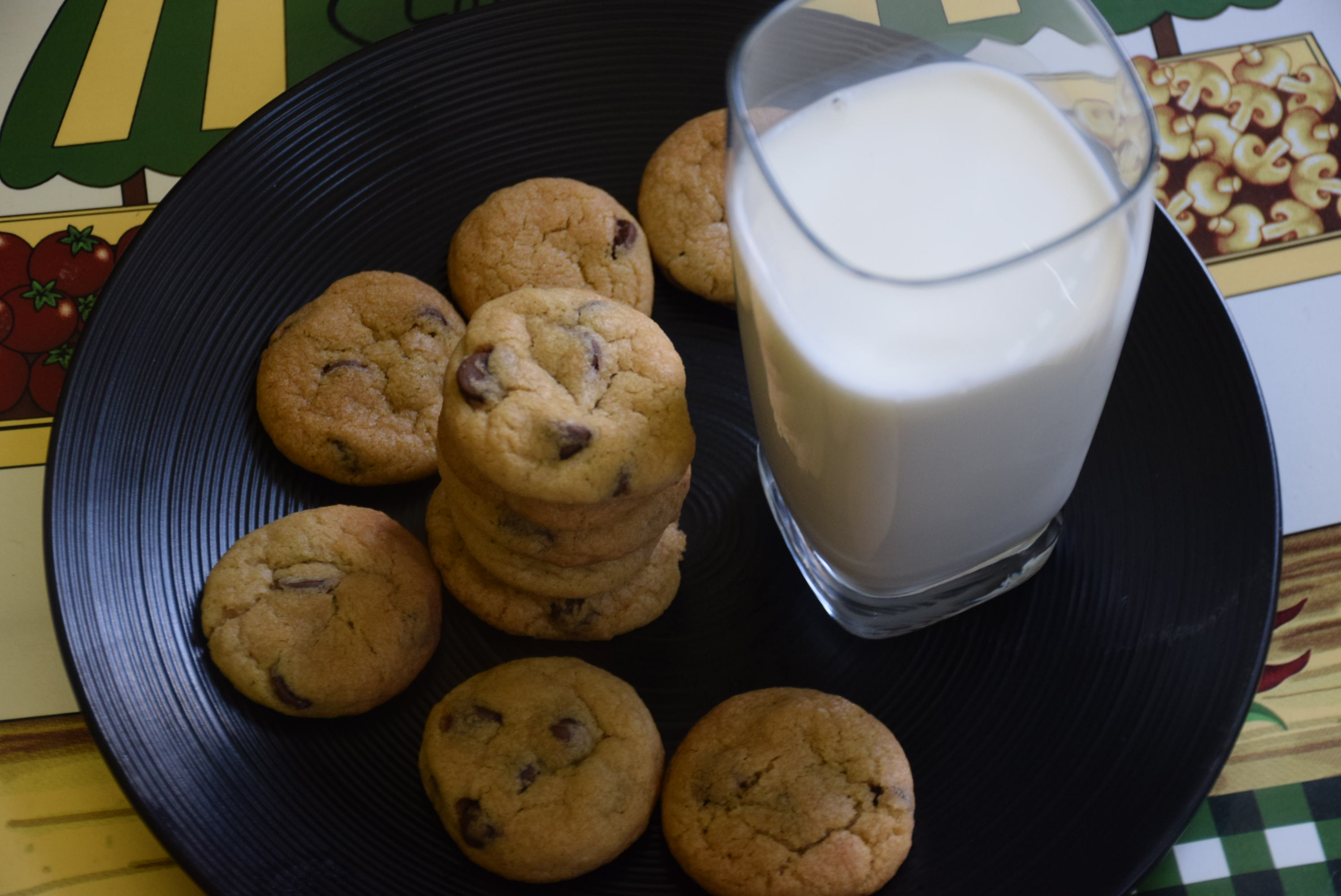 Hello everyone!! Egg-less chocolate chip cookies is the basic recipe for any type of cookie. I made them especially for my Bhai-bhabhi (Brother and his wife) while on my trip to Seattle and Portland. More on the trip itinerary is coming soon !

I am very happy to share this old recipe which was loved by one and all. Throughout our journey, kids and adults enjoyed them with full contentment. So these are not only good for travel but they also keep well on the counter for days (or as long as they last 😉 .)

All you have to do is roll up your sleeves and enjoy some calories after a good workout. 😉 .
Video Recipe:

Step by step picture recipe :
INGREDIENTS:
1. All purpose flour/Refined flour (Maida) – 2 and 1/4 cups
2. Unsalted butter – 2 sticks or 1 cup at room temperature
3. Salt – 1/2 tsp (add a pinch if using salted butter)
4. Baking Soda – 1 tsp
5. White granulated sugar – 3/4 cup
6. Light brown sugar – 3/4 cup
7. Nestle's Tollhouse Milk chocolate chips sweetened – 1 and 1/4 cups
8. Flaxseed Gel cubes – 2 (optional)
9. Pure vanilla extract – 1 tsp
10. Milk – 3 to 4 tbsp
METHOD:
| Preparation time : (10 +30) mins | Baking time : 10 mins per batch | Makes almost 75 medium sized cookies|

1. Sieve the dry ingredients viz. flour, baking soda and salt through a sieve in a bowl. Whisk them twice if desired.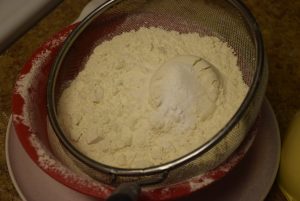 2. Take butter at room temperature. I warmed my butter in microwave for 30 seconds to soften it. Now whisk it till it gets creamy and fluffy.

3. Start adding both sugars in part to the butter and whisk them continuously as you add them. You may use a hand-held whisk or an electric beater or a stand mixer for this purpose. I used the whisk. We are using brown sugar, only to get a brown color of dough in the end. But if you don't like brown sugar, replace it with white sugar.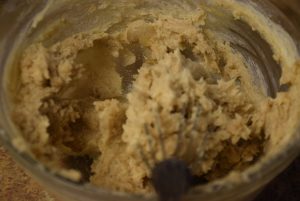 4. Add the flaxseed gel cubes in between and stir them to blend them well. I added them for an extra crunch, but the cookies came out perfect even without them. Flaxseed gel imparts the extra chewy and gooey structure to the cookies. Add Vanilla extract too and give it a stir in the wet mixture.

5. Now start folding the dry flour mixture into this butter sugar mixture till all is well mixed. Add the flour in parts so that it doesn't form lumps of dry flour in between. If you feel the whole mixture is too dry to handle, add a tsp of milk each time you add the flour. Continue mixing till you get a sticky dough. This prep takes almost 10 minutes with a stand mixer .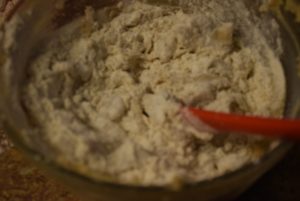 6. Add the chocolate chips in the dough now and fold them gently in the dough such that they are imbibed well in the dough.

7. Cover the dough bowl or dough with cling plastic wrap. Refrigerate the dough for 30 mins in fridge so that it becomes pliable and non-sticky.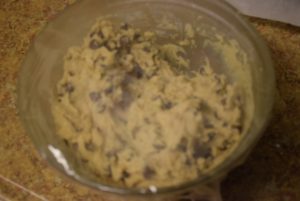 8. Preheat the oven to 375 degree F or 190.6 degree C. I baked the first batch at 350 degree F , though they were baked well ,but remained soft on the top and in the center after drying. If you prefer soft cookies bake at 350 degree F or 180 degree C. But if you like chewy ,crunchy base and soft top then bake at 375 degree F.

9. Take the dough out of the refrigerator and start making small roundels out of it. Line a tray with butter or oil, then parchment paper and then butter again on the paper.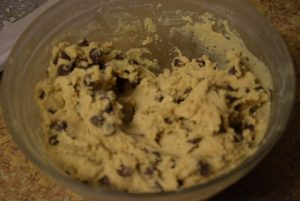 10. Keep all the small roundels at a distance of about 1.5 inches from each other on the tray, so that while baking when these cookies spread ,they don't touch and overlap each other. Depending on the size of the roundel, the distance will increase. Bake them for at least 10 mins or till they turn slightly brown on the edges.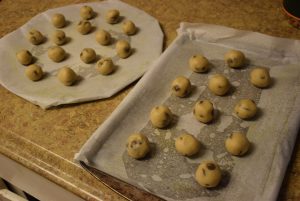 11. Mine were baked in exactly 10 mins. Take them out and let them stand in the tray for 5 mins. Till then, you can prepare more roundels from the dough .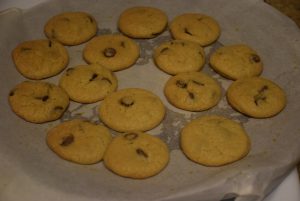 12. After 5 mins, pick them up with a flat spoon (poni/karchi) gently and let them cool on a wire rack or a flat surface. Air-dry is essential before storing them. These will stay good for 3 to 4 weeks in a container on the counter. Mine are although going away fast. 😉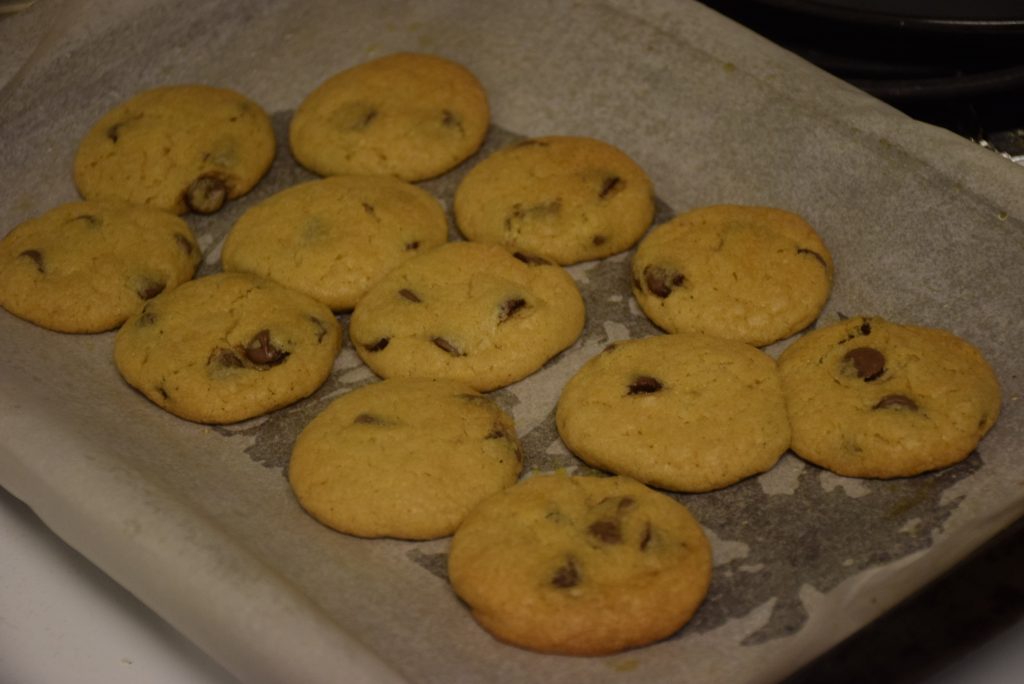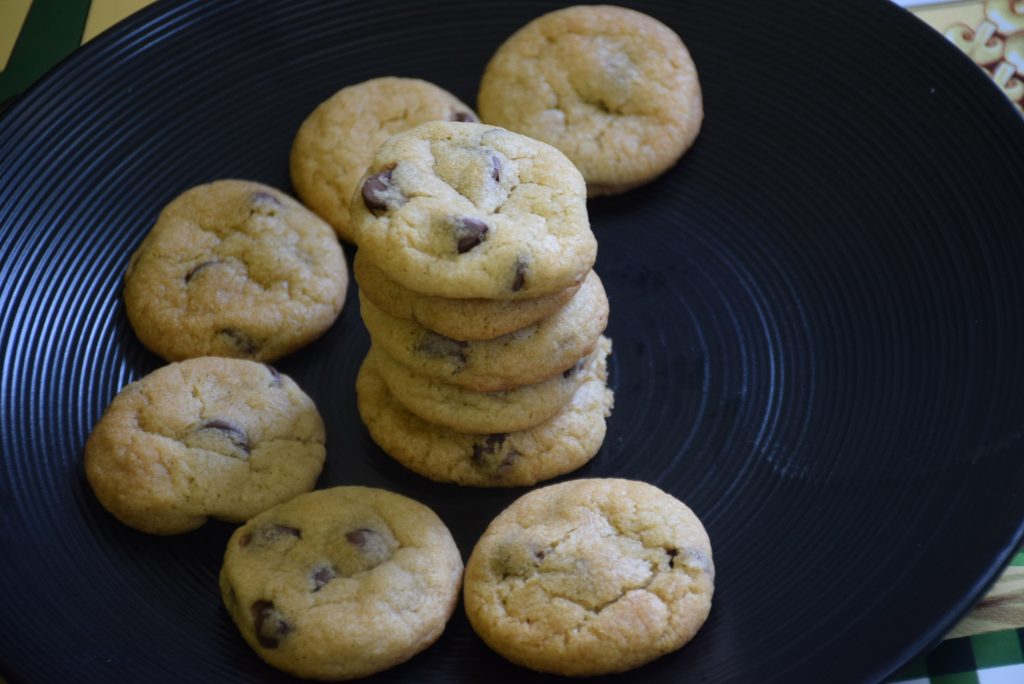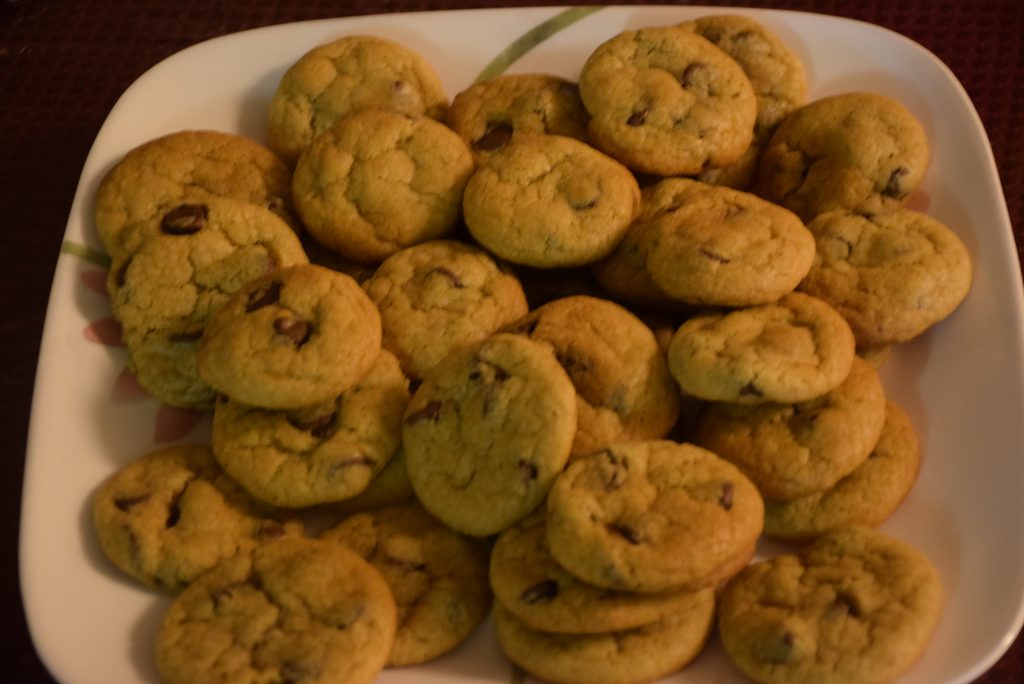 Once they are cool to touch ,enjoy them with a glass of milk just like we offer to Santa-Claus! 😀 . Remember this sweetness will go a long way !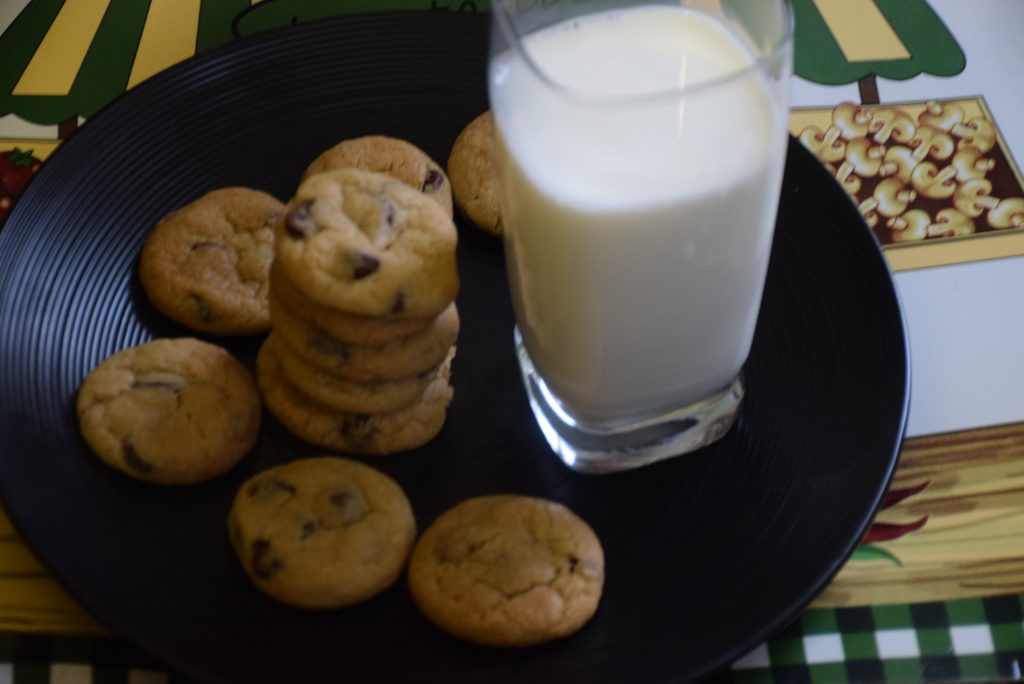 Keep writing to me about your experiences !! It is more about mutual learning !! 😀
Till then keep baking…
🙂