Eggless omelette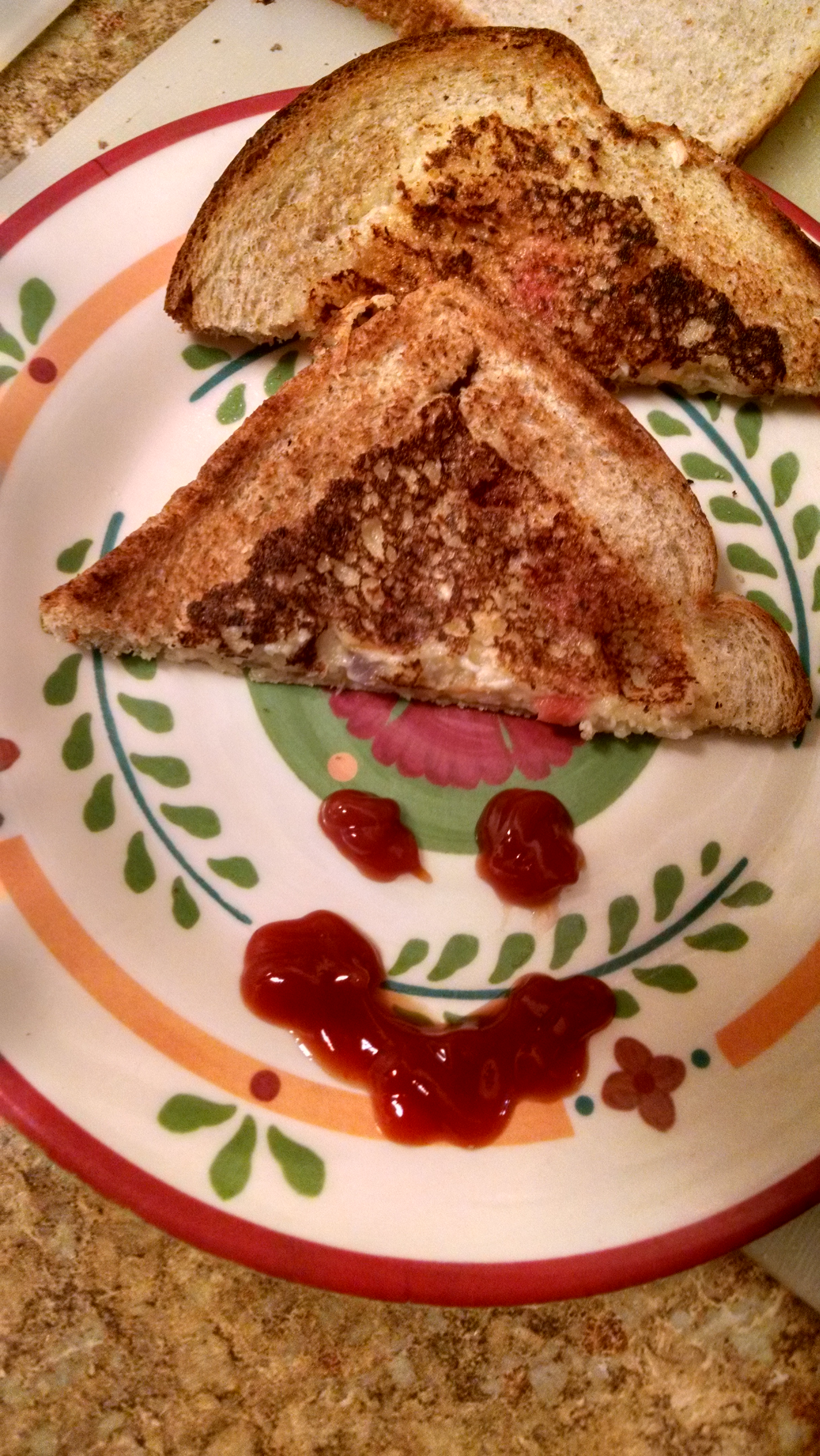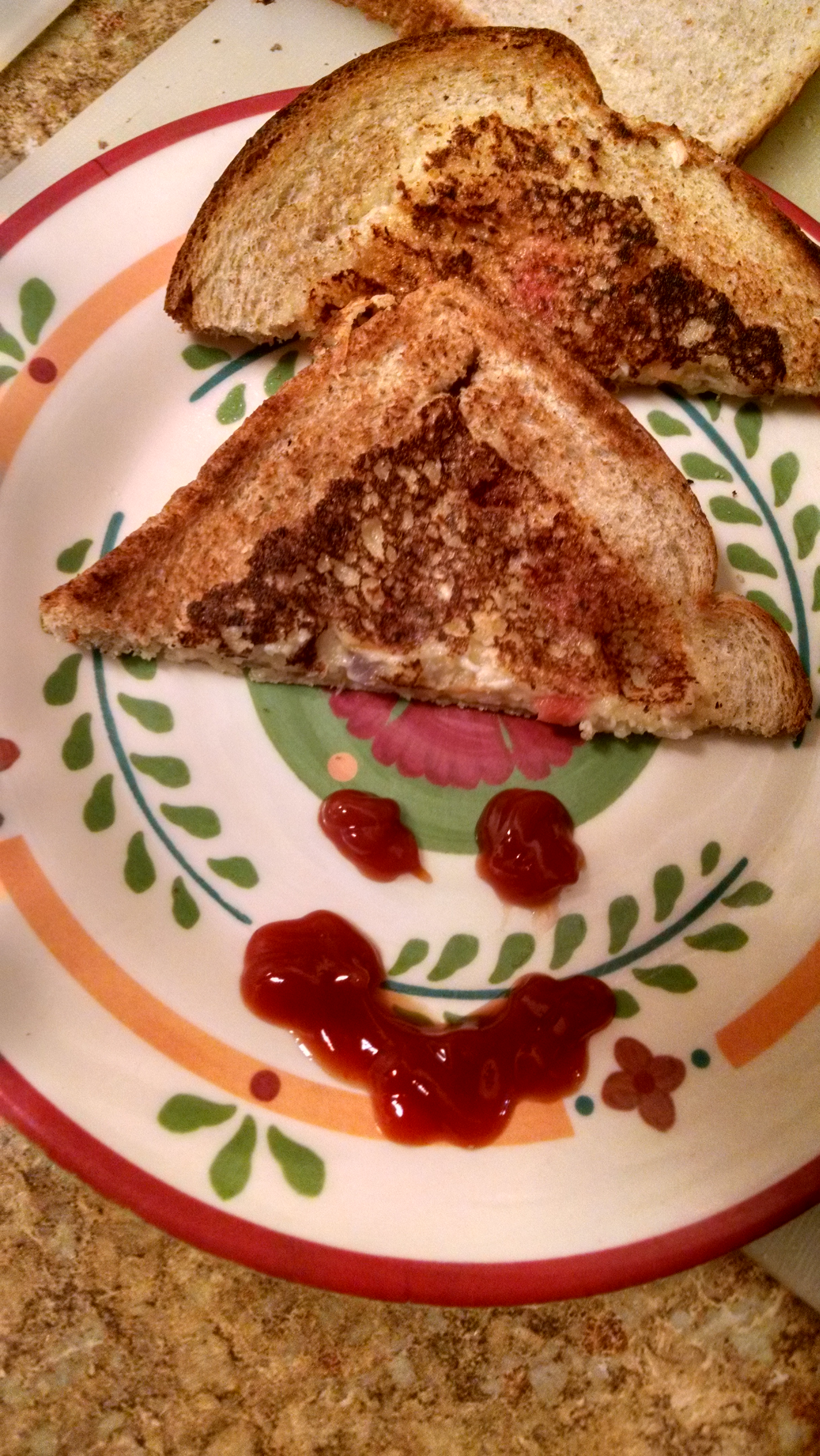 Here goes the recipe:
Ingredients:
1. A loaf of bread(whole wheat/brown/white)
2. 1 cup sooji (semolina)
3. 1 cup curd(dahi/yoghurt)
4. Finely chopped onions – 1/2 cup
5. Finely chopped tomatoes -1/4 cup
6. salt to taste
7. red chilli – 1/4 tsp
8. coriander powder – 1/2 tsp
9. grated ginger -1 tsp
10. eno -1tsp or 1 sachet
12. oil for frying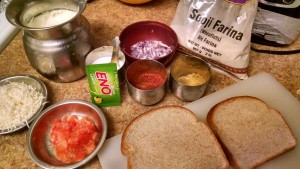 Method:
1. Take a bowl and add yogurt,sooji,salt and the spices according to your taste and the onions and tomatoes.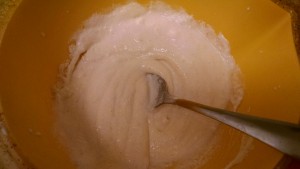 2. Mix them well with a spatula and let it stand for 10 mins.You may have to add water to bring the consistency of dosa.

3. In the meanwhile, take a piece of bread and cut out a square or rectangle from it as big as possible. Now take a rolling pin and roll out the cut square of bread to flatten it and increase its size.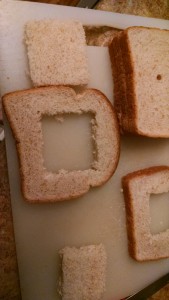 4. Similarly cut the breads as many sandwiches you wish to make.Each piece will make 1 sandwich.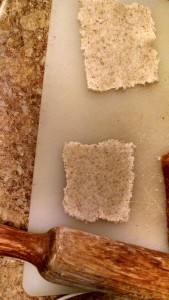 5. Now after the batter has risen a little(its not noticeable but the batter soaks in all water),heat the griddle where you will toast the sandwiches.

6. Once the griddle is hot enough on medium heat, add 2 Tbsp of oil in the center and spread it gently all over your tawa(griddle).

7. Now place the outer cut-outs of bread (unrolled ones) on the tawa.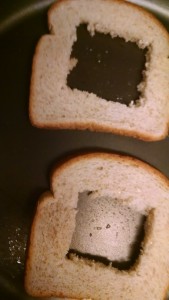 8. Add eno and quickly mix it in the batter.The batter will rise up with froth.

9. Take a spoonful of batter and pour it in the cavity of the bread.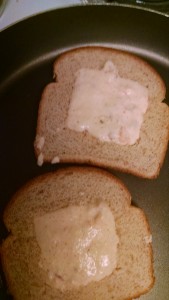 10. Let it cook for 2 mins,then cover it with rolled cut sq of bread and paste it with some water.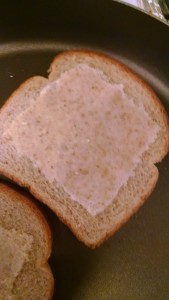 11. Immediately turn it, and let it cook from other side.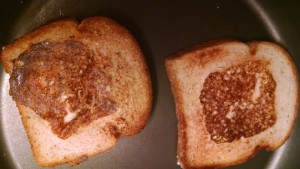 12. When both sides are cooked remove from the tawa and cut in 2 triangles diagonally. At this stage you may eat it as it is or you may apply home-made green chutney /sauce on one side,place the other half over it and enjoy.