Fix Mix Indian Pancakes (Malpue)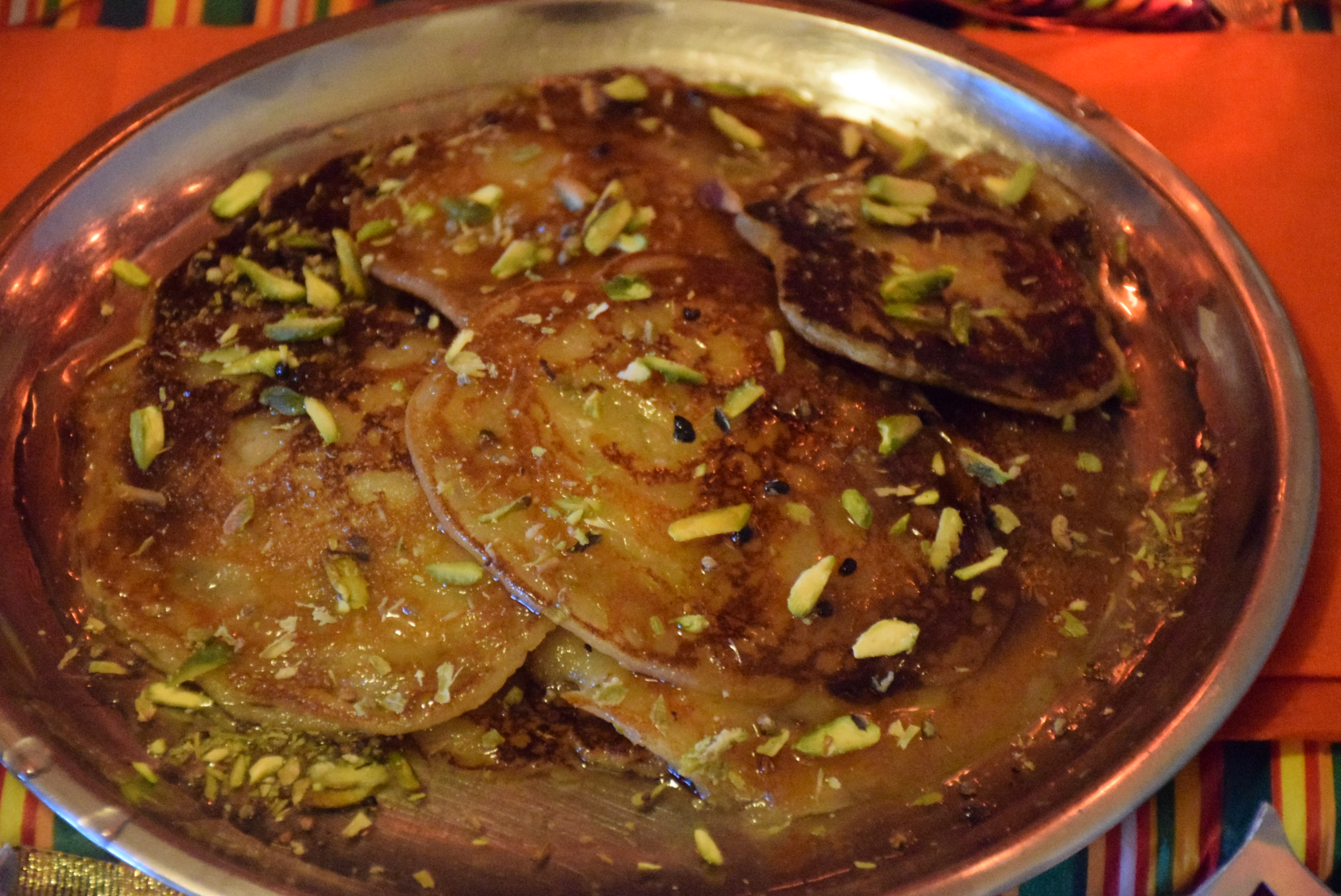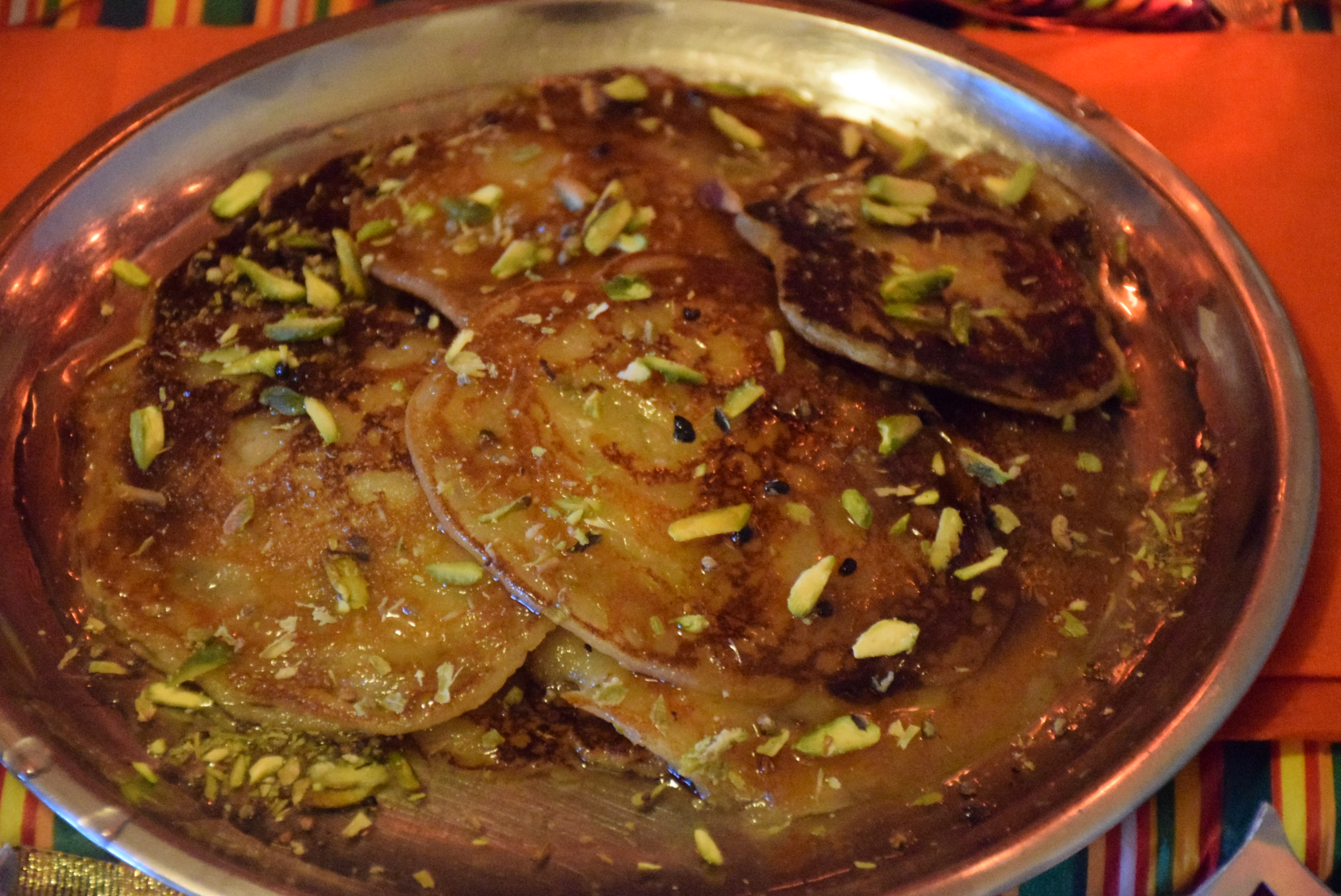 As the name says it , "Fix Mix Malpue" — meaning a correction recipe for Gulab Jamun (Indian sweet dumplings soaked in sugar syrup ) . 😀 . Today I am going to share with you all , one of my biggest and sweetest mistakes.

Sometimes, things go out of hand and the day gets spoiled uselessly . It could be because we miss a meeting, or we got late or we get exhausted or things getting spilled and spoiled everywhere you go and you do. It was one such day on Diwali for me. 😉 . I started with full enthusiasm to make Gulab Jamun with milk powder ,but after 4 wrong attempts( and 3.5 hrs of trial) I finally gave in and came out with this fixing recipe. So for all those whose batter for Gulab Jamun is loose, too soft and scattering in nature, this is the right remedy for u. 🙂

Malpue are traditionally (my traditional recipe: Malpua )made by mixing milk, maida and mawa(khoya). Gulab jamuns are made from maida and mawa. So there is already a bit of similarity between the two. The catch lies in the softness of the batter. Softer the batter ,the better the chances of a soft ,mouth-melting malpua. I have heard many fixes of hard Gulab Jamuns' dough. For instance : you may add few drops of milk to soften the dough or grease the dough in ghee and knead with soft hands. But for a softer dough, how much more mawa and maida we will add? So , don't panic now. If your dough segregates in medium hot oil and grow smaller and smaller, you are on the right track for malpua. 😀 .

All that this recipe would give you is a mouth-melting Malpua and craving for more !! Hope you try it your way too and share your pics with me ..
🙂
For a straight Malpua recipe, just follow this link >> Malpua
INGREDIENTS:
For making mawa:
1. Non fat or full fat Milk powder – 1 cup
2. Full fat milk (whole milk) – 1/2 cup
3. Clarified butter (desi ghee) – 1/4 cup

For making batter:
4. All purpose flour/refined flour (maida) – 4 tbsp to 6 tbsp
5. Heavy whipping cream or full fat cream – 2 tbsp
6. Lukewarm Whole milk (full fat milk) – 1/2 cup
7. Non-fat milk powder – 2 to 4 tbsp

For roasting:
8. Cooking oil / Clarified butter (ghee) – 2 tbsp
9. A whisk , a non-stick griddle and a flipper (poni/palta)

For sugar syrup :
10. Sugar (white granulated /Indian sugar) – 2 cups
11. Water – 2 cups
12. Kewra essence or rose essence – 1 tsp (optional)
13. Rose water – 1 tsp (optional)
14. Lemon juice – 3 drops
METHOD:
| Preparation time : 30 mins | Cooking time : 15 mins| Makes 8-10 Malpue |

Mawa:
1. We start with making home-made mawa. For this we add ghee and milk in a non-stick pan or wok (kadhai). Add milk powder in parts with one hand and keep on stirring with the other hand. Stir till all the milk powder has dissoved.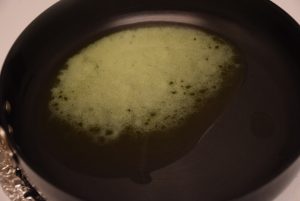 2. Stir for 5 more mins. When you see the batter is thickened and start forming a lump, lower the heat and keep on stirring. When the lump moves as one mass with the ladle, stop stirring and turn off the heat.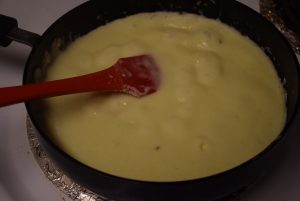 3. Took it off the heat and transfer it to a bowl . Allow it to cool on the counter for 10 to 15 mins.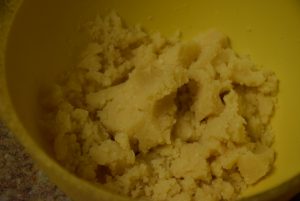 Sugar Syrup:
4. In the meanwhile, we will make a sticky sugar syrup (honey like consistency). For this add 2 cups of sugar in 2 cups of water in a pan. Turn on the heat and let it come to a rolling boil.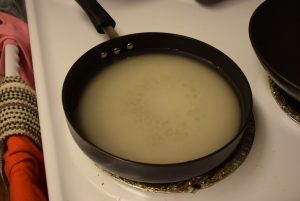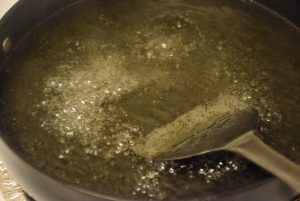 5. By the time , ground the cardamom pods (Elaichi) and keep your lemon juice, rose water or Kewra essence ready. When the syrup is boiling ,drop a tsp of syrup in a plate and cool it. Check between your fingers. If you feel some stickiness like honey, it is ready. We don't need a thinner syrup than 1-thread conistency. So even if you don't see the thread, it is good.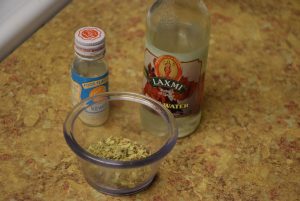 6. Turn off the heat and add kewra essence and rose water. You may use either or skip both as per your taste. Also add the cardamom seeds and their peels(for added flavoring) and stir the syrup.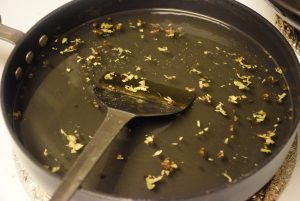 7. Squeeze 3 to 4 drops of lemon juice to prevent crystallization of syrup.
For batter :
8. If the mawa has cooled down, add maida and cream to it. Mix it well with hands and try to form a soft loose dough. Add maida in parts and don't add too much of it. Now press it through a colander or sieve for even mixing and separating any solid particles from the dough. Check it by dropping a bit in medium hot oil .If it sizzles slowly and segregates into finer bits , the dough is ready. 😉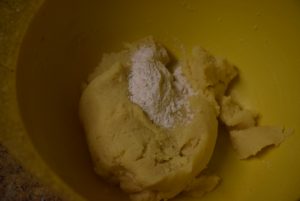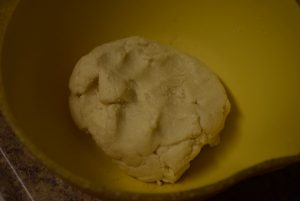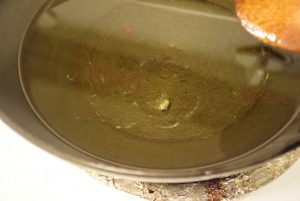 9. Warm milk in microwave for 30 seconds or on the stove till it is lukewarm to feel.
10. Add the warm milk to the dough to make a sticky cake-like batter . If you feel the batter is too runny in consistency, add some more milk powder 1 tsp at a time. We need a thick batter like that of Idli/ pakodas /pancake.
11 . Beat it with a whisk for 5 mins or a handheld beater for 2 mins. This will make the batter fluffy and soft.
12. The creamy batter itself is luring. But wait, malpue are just a step away now. Add a tablespoonful of batter on a preheated griddle (non -stick tawa). Make sure the griddle is preheated and is at medium to low heat only. Spread it gently with the pouring ladle. Pour few drops of ghee or oil on the spread pua.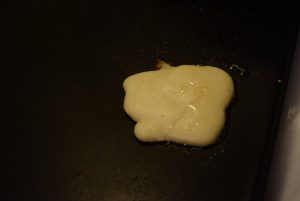 13. Let it rise on griddle. When you see the top layer of malpua has dried and developed holes in it, its time to flip it over with a flipper(palta/poni). Let it cook and get brown spots on the other side.
14. Take it off the griddle, when done from both sides. Dip it in the warm sugar syrup and let it soak for 2 to 3 mins.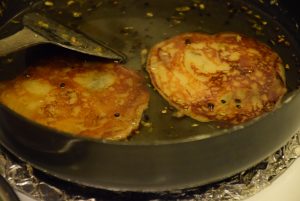 15. In the meanwhile, drop some more batter on the tawa(griddle) and cook it like Uttapam or Cheela. Make sure the layer and batter are at least 1/2 inch thick and not thin . Thinner malpue break while flipping or turning. Also ,since the batter is moist and soft, you have to take care while cooking them on both sides.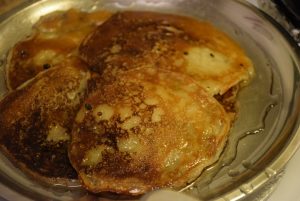 16. Take the sugar dipped malpue out of the syrup in a serving plate. Garnish with sliced pistachios or nuts of your choice and cardamom. Serve hot or cold.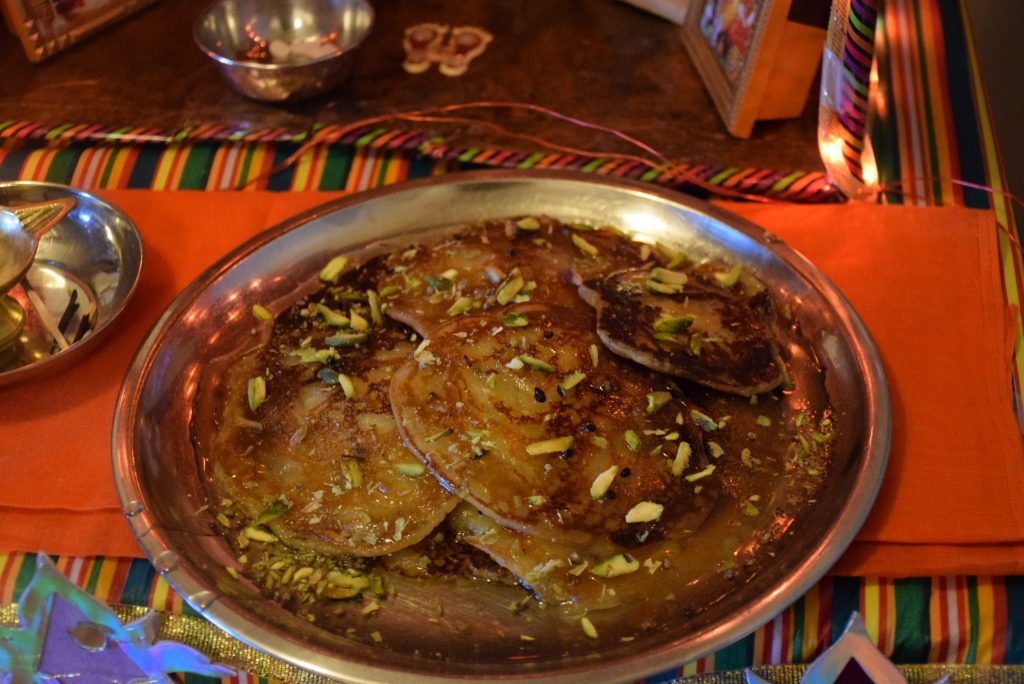 Delectable Malpue are ready to enjoy! My friend says that these malpue are softer than the store -bought ones !
[ Notes: 1. While cooking on the griddle, it is good to use a non-stick tawa (or griddle) for less sticking of the batter.
2. If the batter is fluffy and creamy, it would cook effortlessly in a griddle. If you don't have a griddle, you may use a wide pan or flat wok (kadhai) too with very little ghee or oil for shallow frying it. ]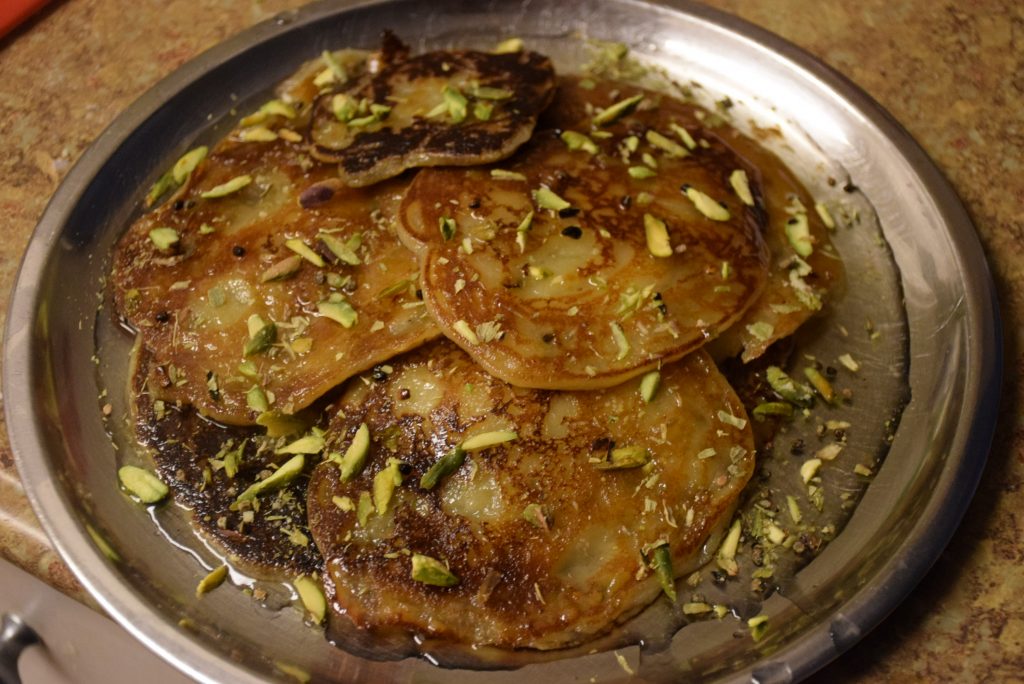 Lets rejoice in our failures too now ! Hope you like this remedy oh.. recipe .. 😀
Thank you for being patient with me .. Till then keep enjoying ….:)