Kesar Pista Badam Kulfi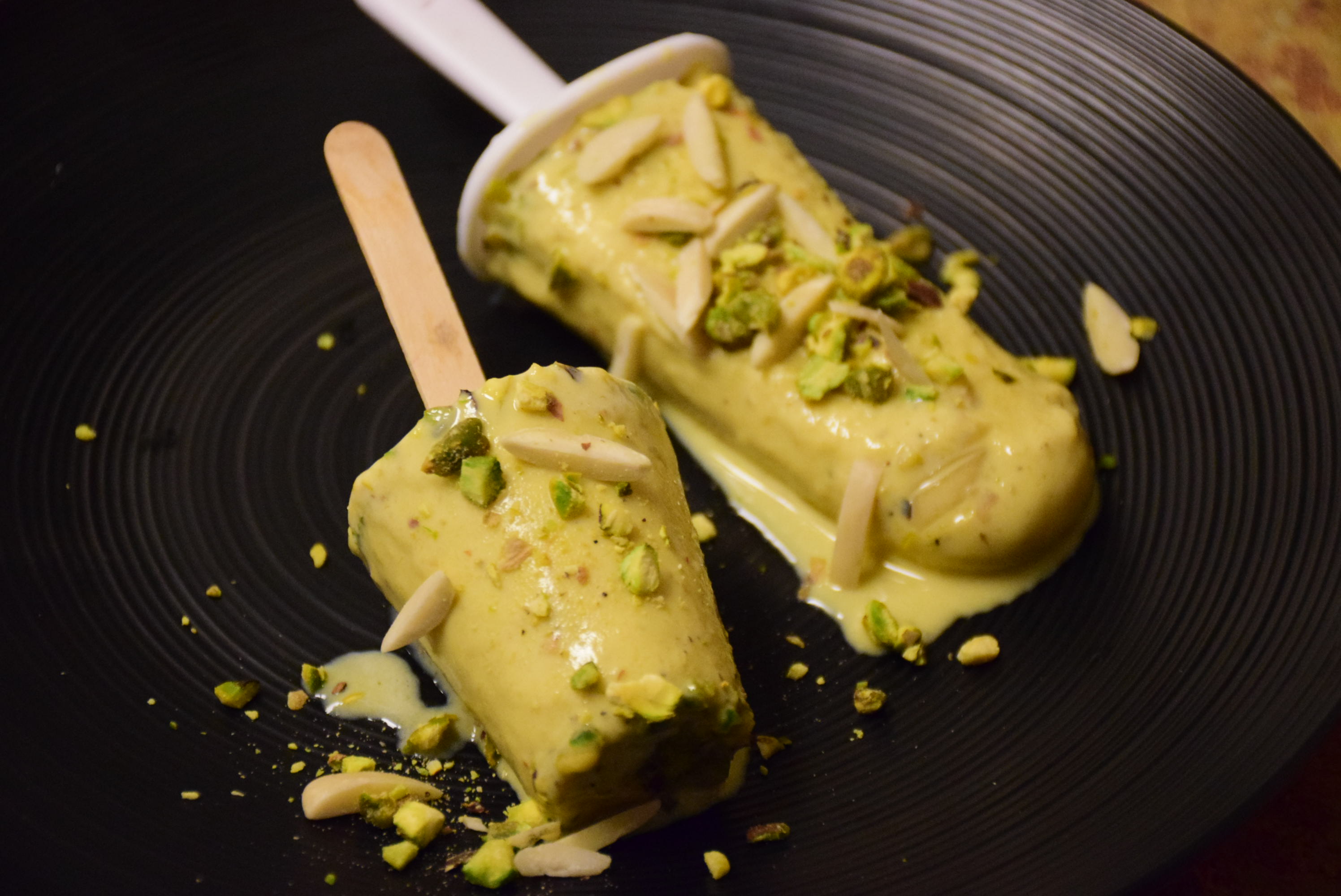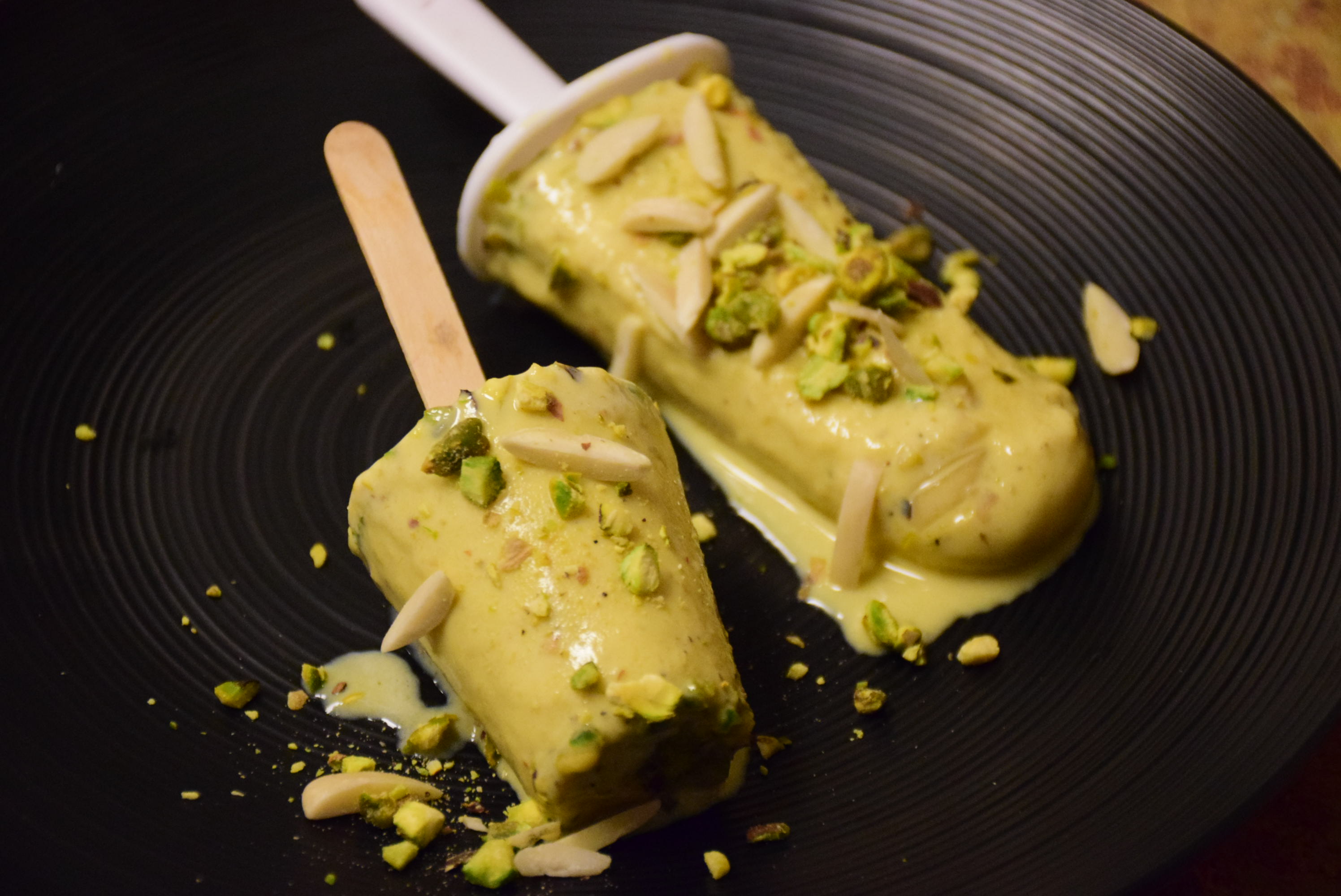 Yay!! Summers are here!! We are free to try some cool desserts with kids now ! Kulfi is the basic Indian ice-cream made from milk , sugar, nuts etc without any churning. But today I am going to share the traditional kulfi with a modern-quick fix recipe. I have followed "Poonam's Kitchen " recipe for making this Kulfi. Thank you for sharing this recipe with all of us.

It was appreciated and relished by all of my guests and kids. Now I can make it anytime and enjoy its sweetness. I have added a lot of nuts to balance out the sweetness in this recipe. You may skip them if your kids avert them. Since it is a short-cut, it doesn't involve any cooking or standing by the stove; it is a fuss-free , less-time consuming simple way to enjoy the summery breeze.
INGREDIENTS:
1. Sweetened Condensed Milk – 1 can 14 oz.
2. Evaporated milk – 1 can 12 oz.
3. Warm Milk(doodh) – 1 tbsp for Kesar
4. Saffron strands (kesar) soaked – 1 tsp
5. Cardamom powder (elaichi) – 1 tsp
6. Coarsely ground unsalted pistachios or chopped (pista)- 1/2 cup
7. Silvered and whole almonds (badam) – 1/4 cup + 1/4 cup
8. Frozen banana slices (kele) – 2 whole big or 3 medium (1 cup)
9. Ice-cream molds or small shot glasses – 10 molds and 2 shot glasses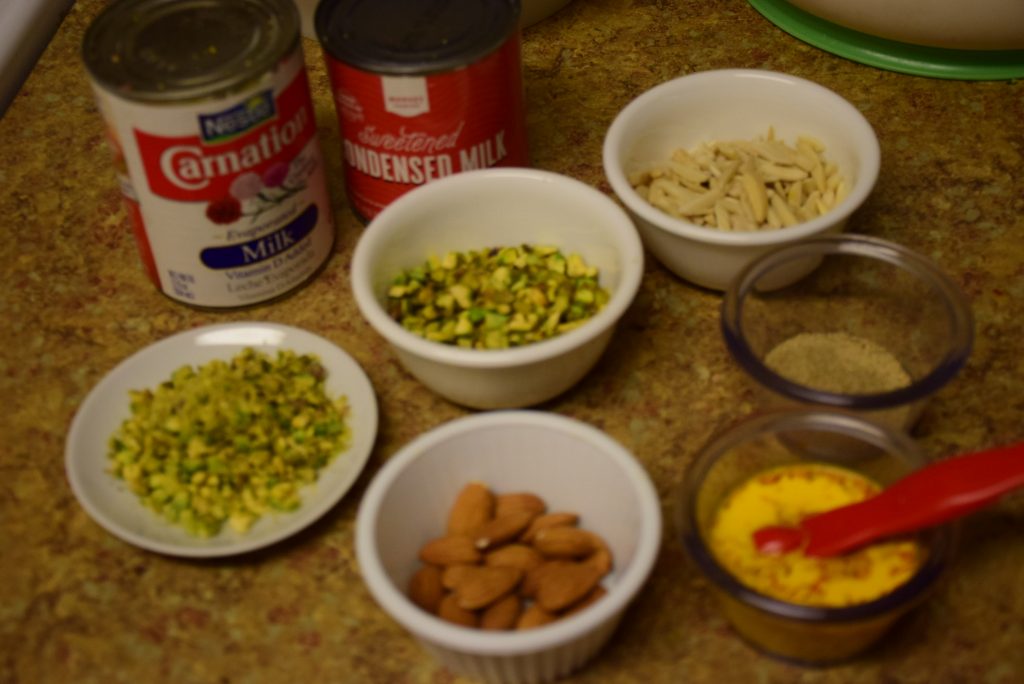 METHOD:
| Preparation time: 5 to 8 mins | Freezing time : 4 to 5 hours or overnight | Makes about 2 and half cups of melted ice-cream |

1. Peel and slice two just-ripe fresh bananas into almost equal slices. Arrange them in one layer in a plate or a box and cover them with a plastic fresh wrap. Freeze them in deep freezer for at least 6 hours. I froze them overnight.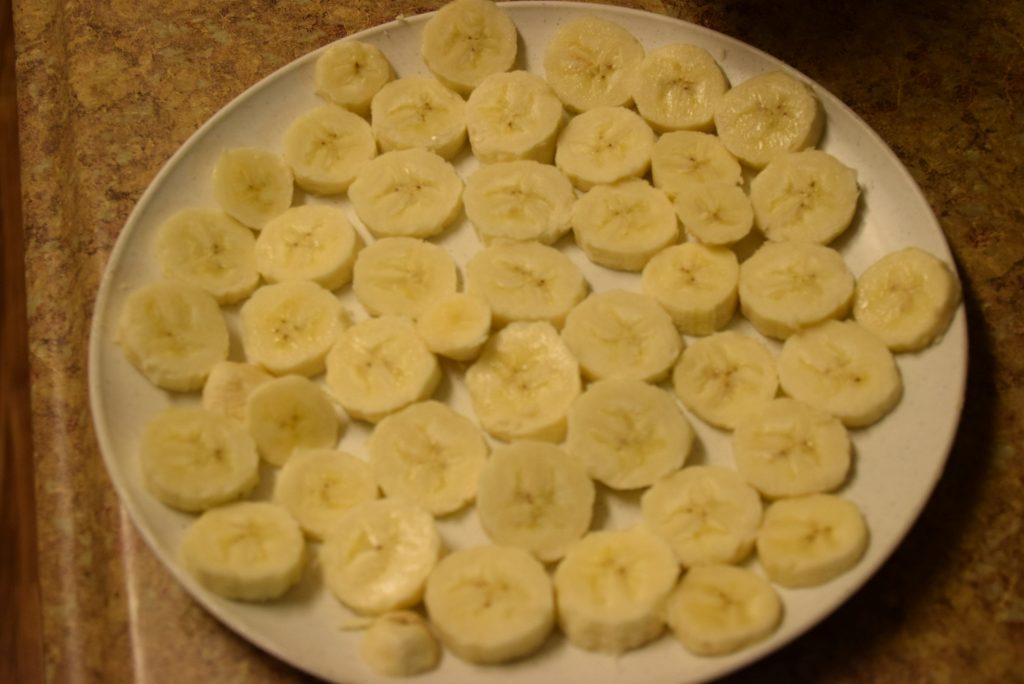 2. Open your cans of condensed milk and evaporated milk. You may prepare these at home from milk by reducing it. I will soon share these recipes too. Silver almonds, pistachios and crush some cardamom pods(elaichi).
3. Take out the frozen bananas ,add them in a chopper or food processor. Also pop in 1/4 cup almonds with them. Churn them roughly in the blender to form a kind of dough, which stops moving.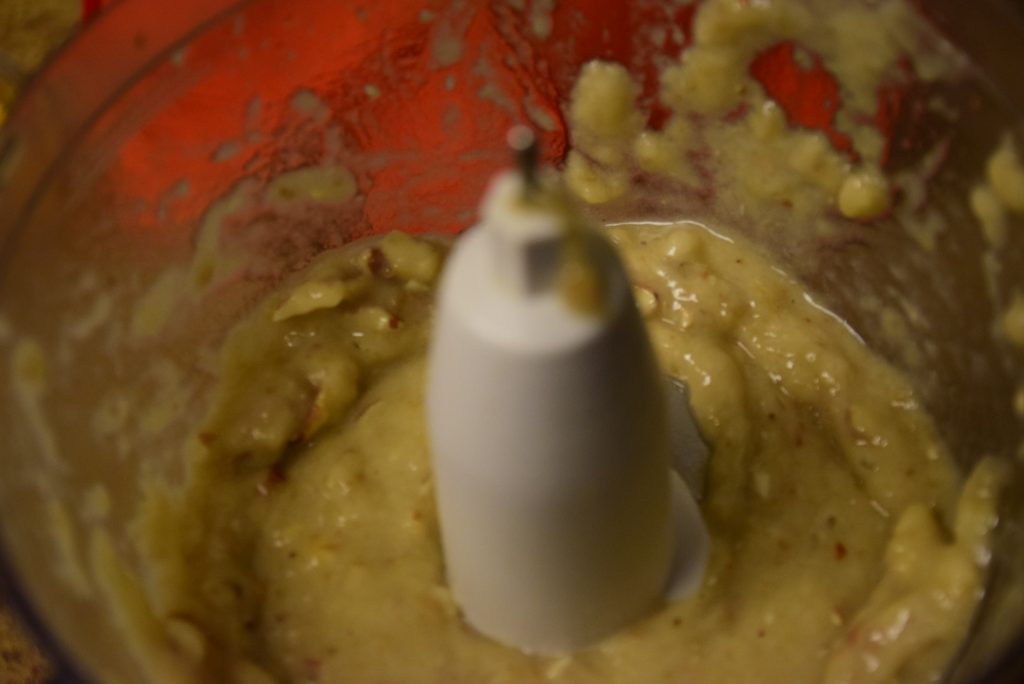 4. Now add little evaporated milk and pulse the processor again. Go on adding evaporated milk and condensed milk in turn till all of them are consumed. Also add the soaked saffron, cardamom and pistachios and churn everything together in the processor.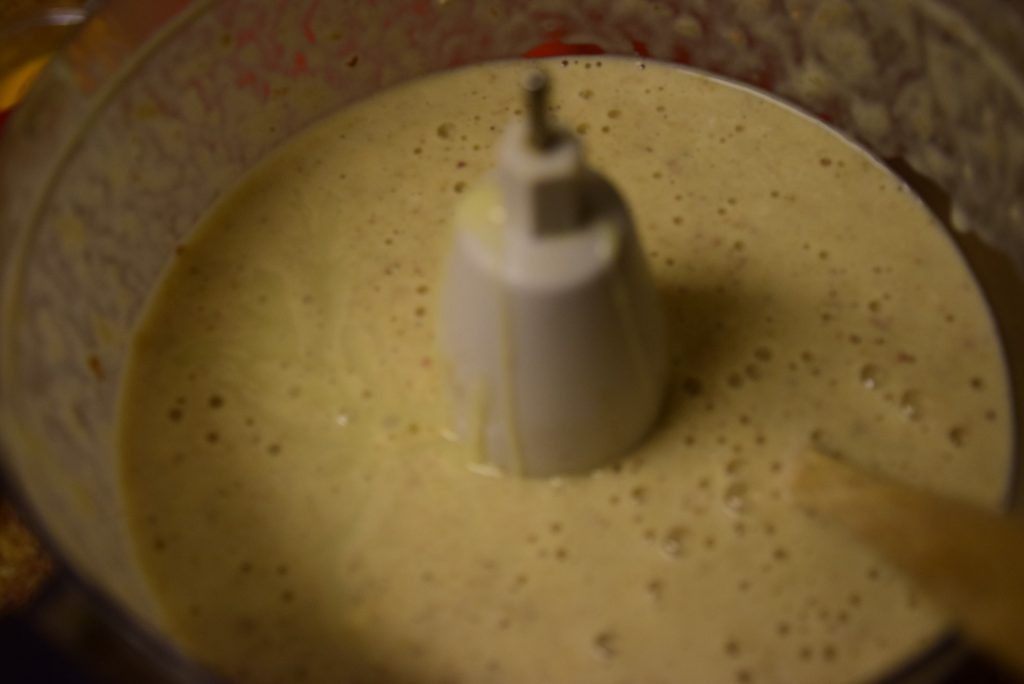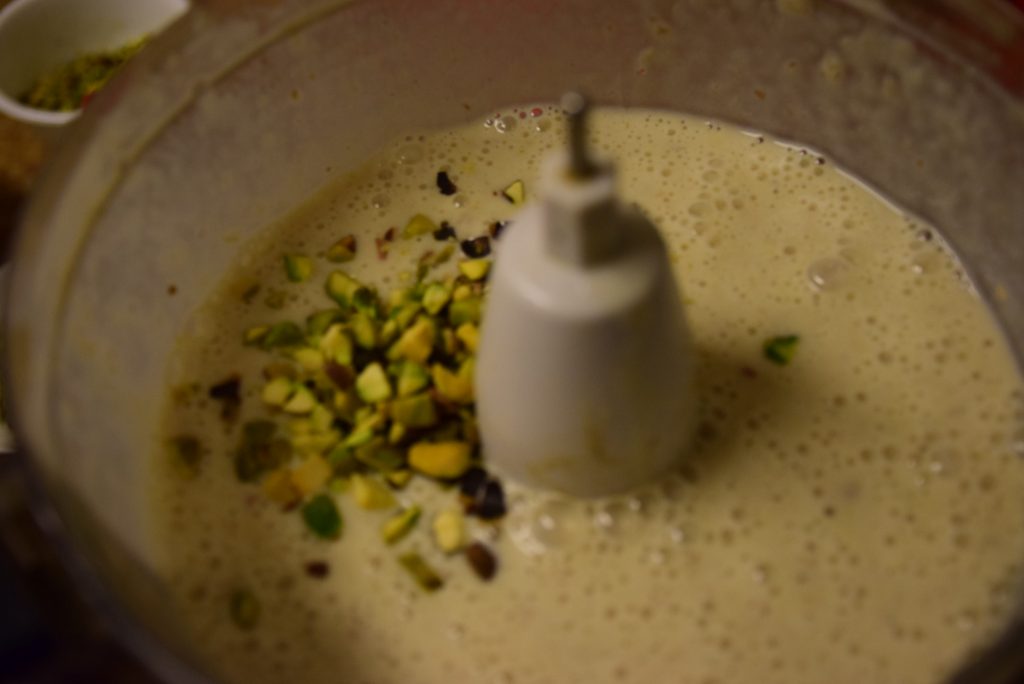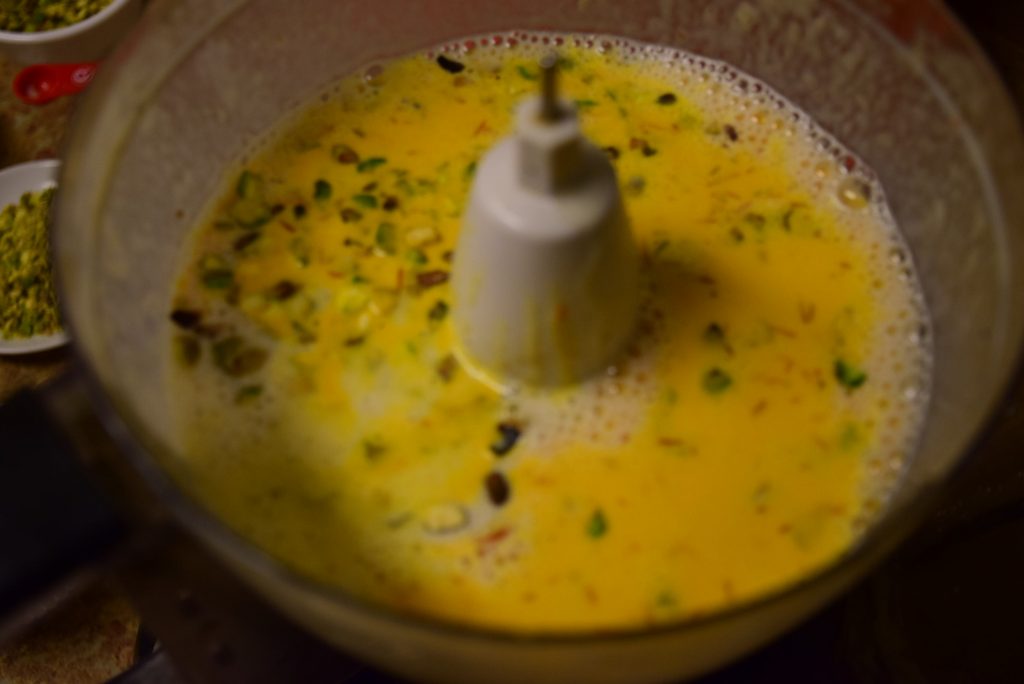 5. When everything has blended well, take your ice-cream molds or steel shot-glasses or a tray. Sprinkle nuts in the bottom of the mold.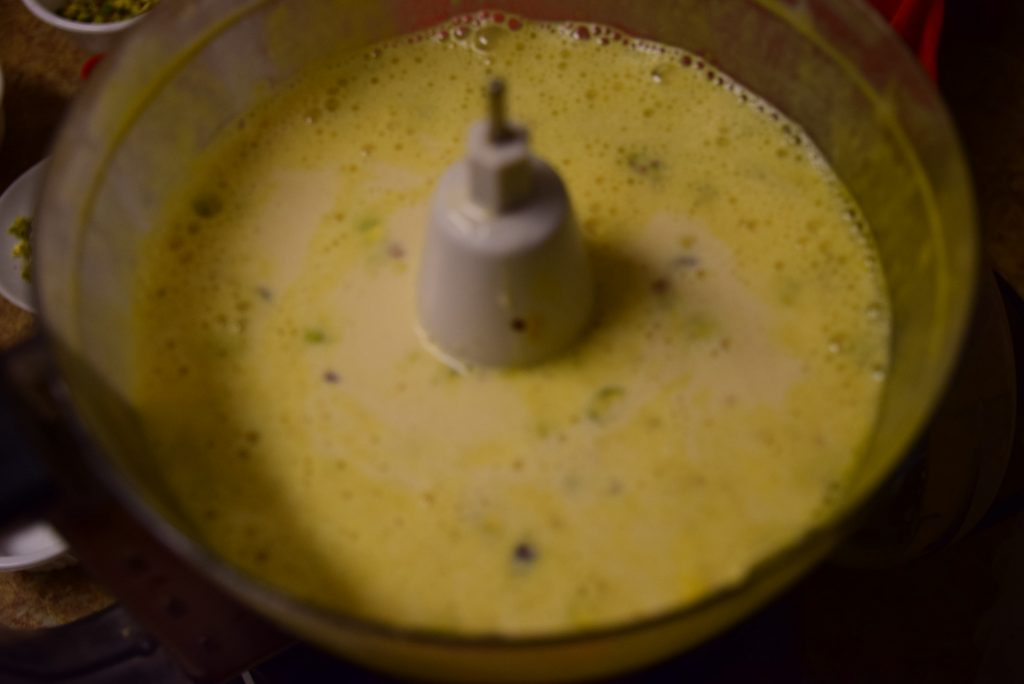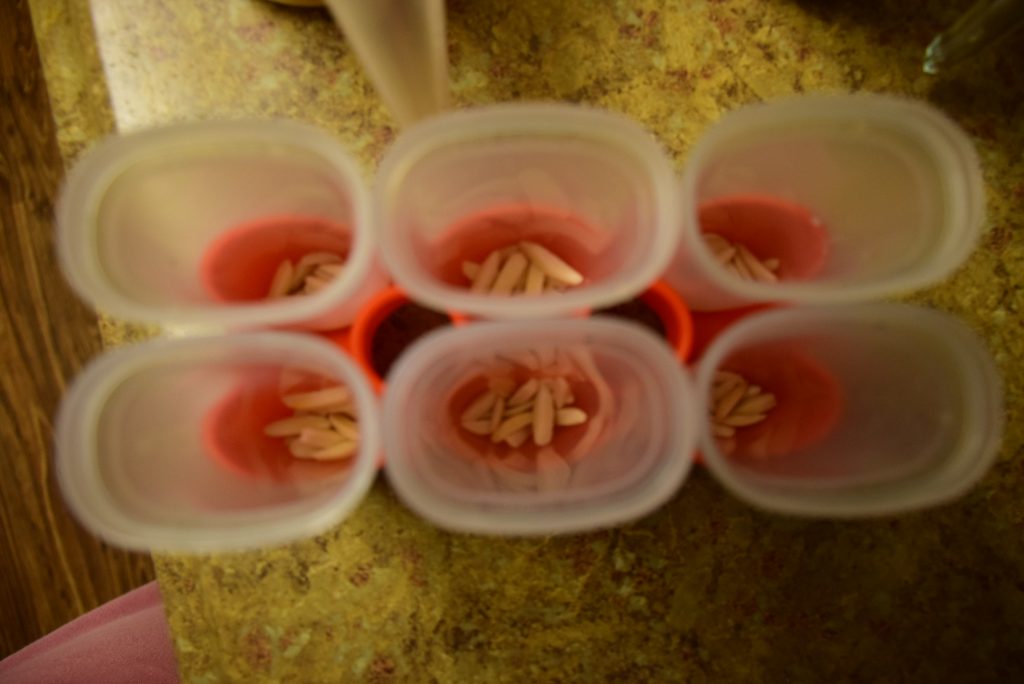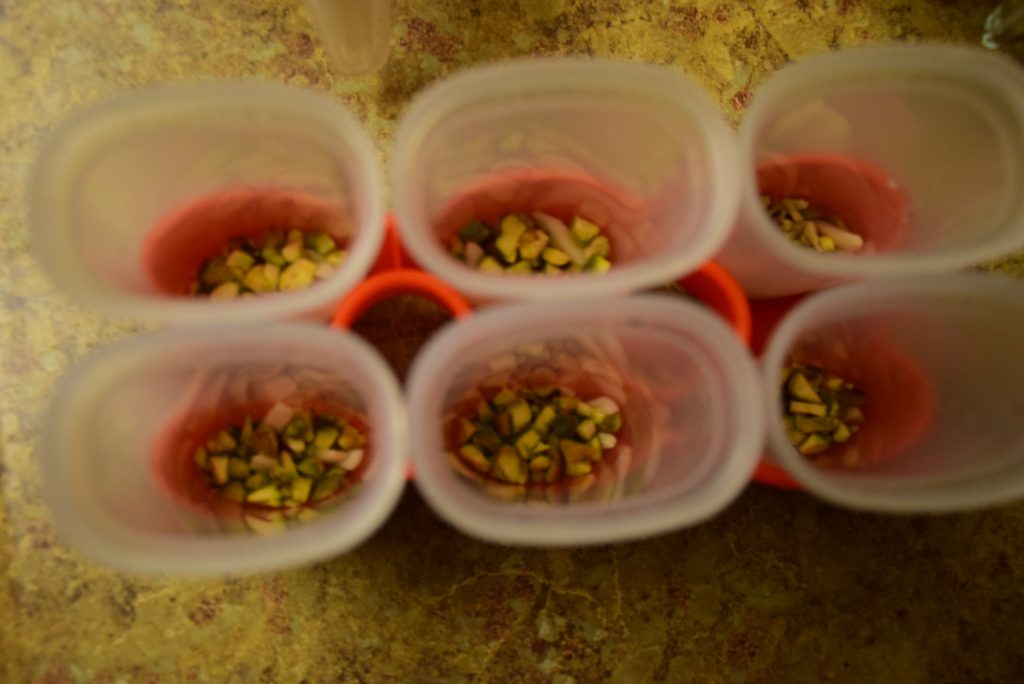 6.Now add the kulfi liquid in each of them. Close their lids. If you don't have lids, use some aluminium foil,cover it tightly and secure with a rubber band or thread.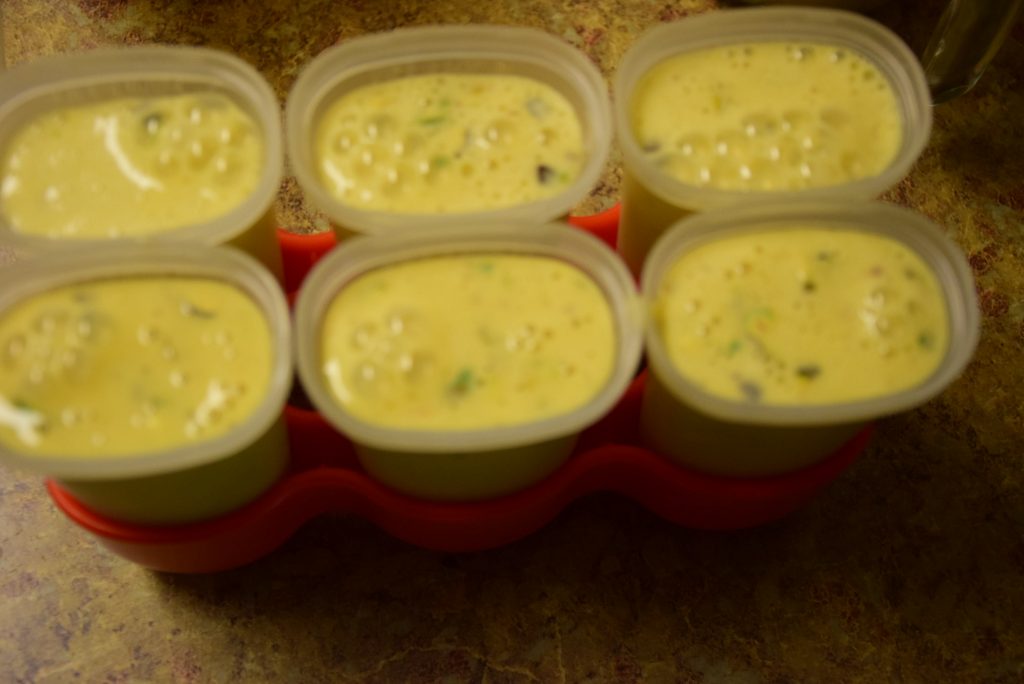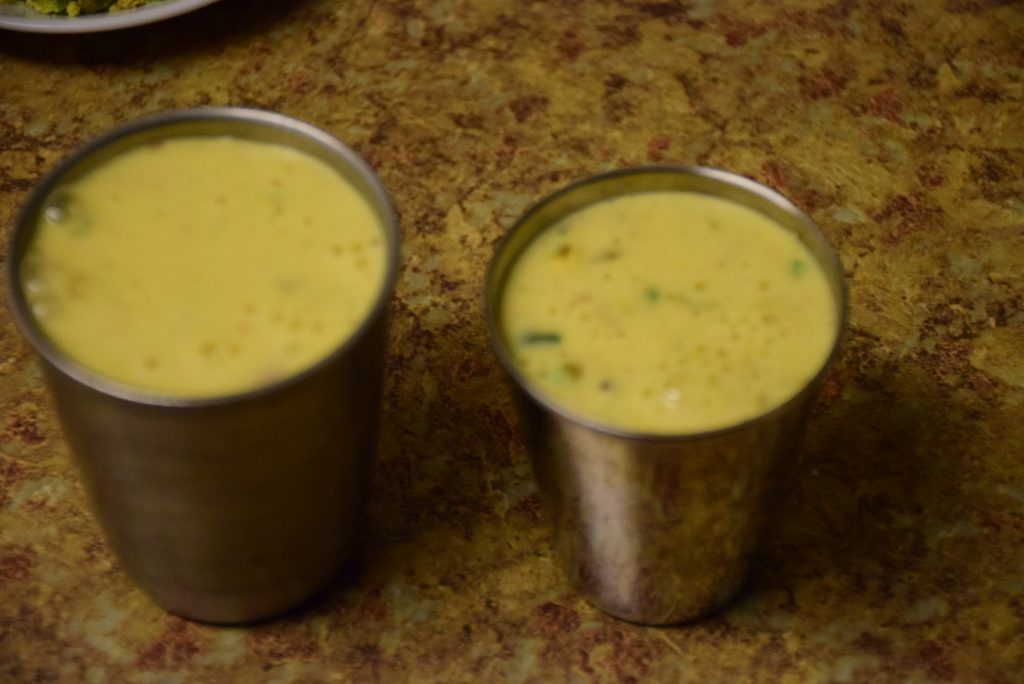 7. Keep in deep freezer for at least 4 hours. I froze overnight.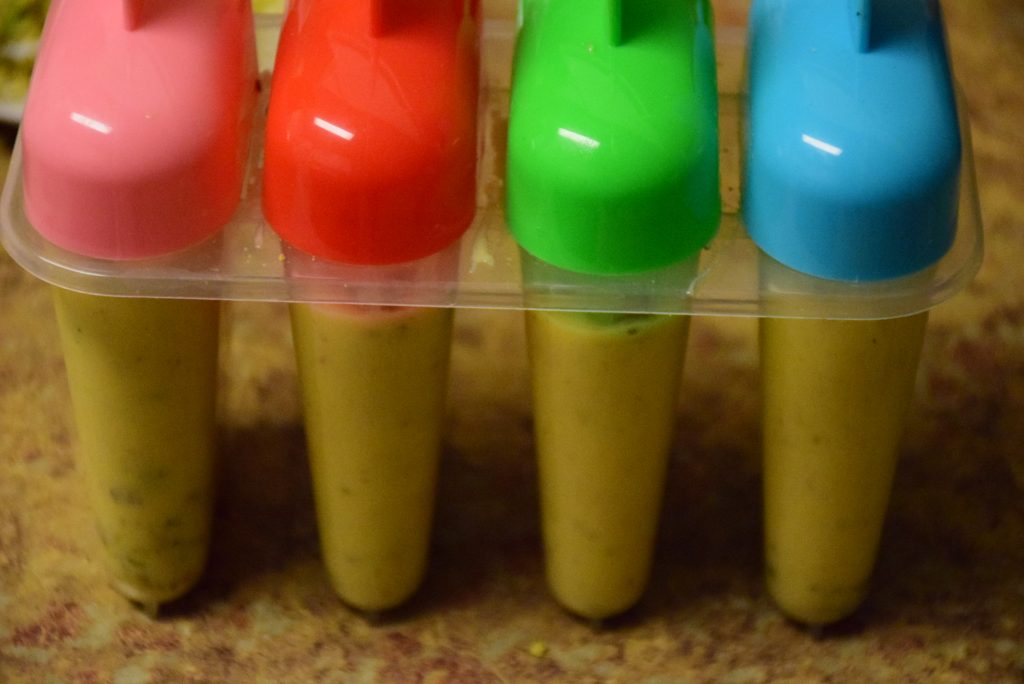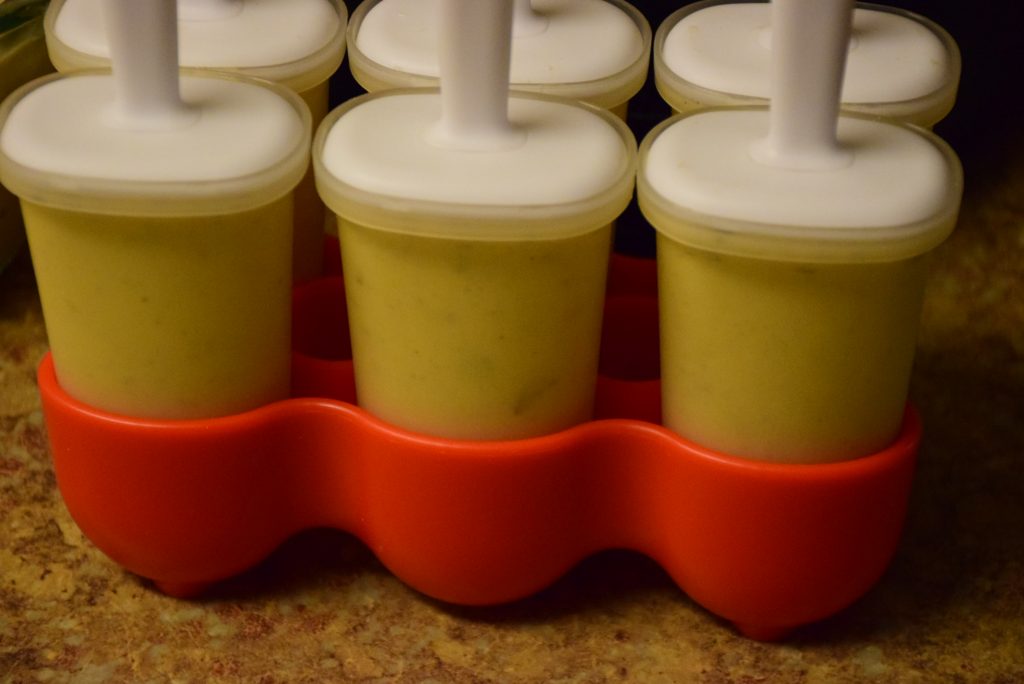 8. For de-molding the kulfi, run under warm water or keep the molds in a tub of hot water for 2 to 3 mins. The kulfi will slip out easily . Garnish with more nuts ,if desired, cut in pieces and serve. Yummmm !!! Healthy ,super quick and an easy way to enjoy some coolness these summers. 😀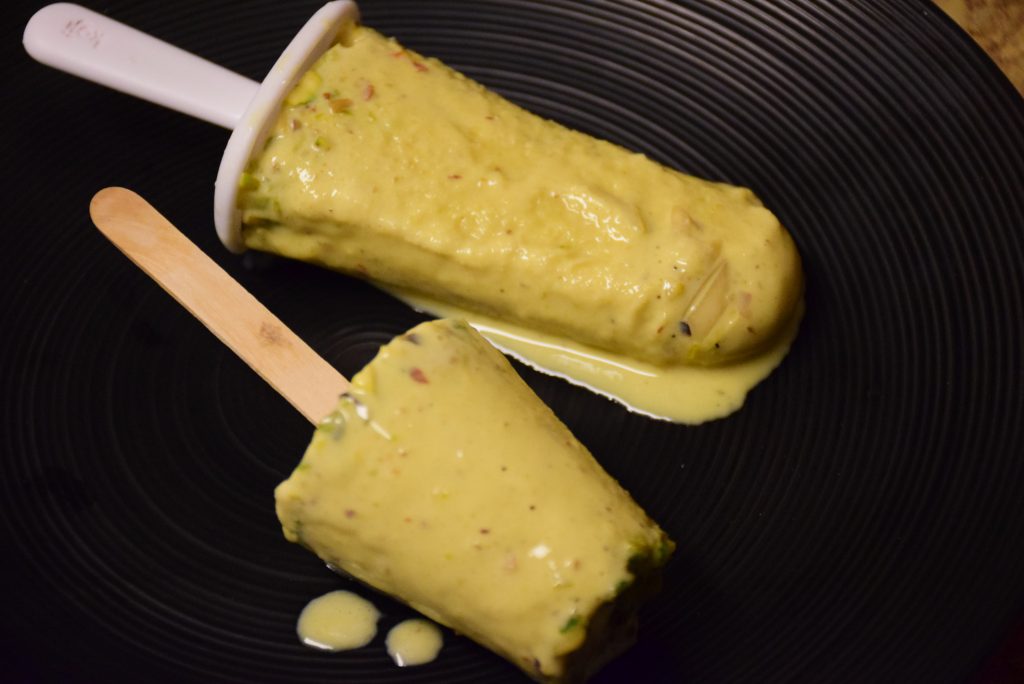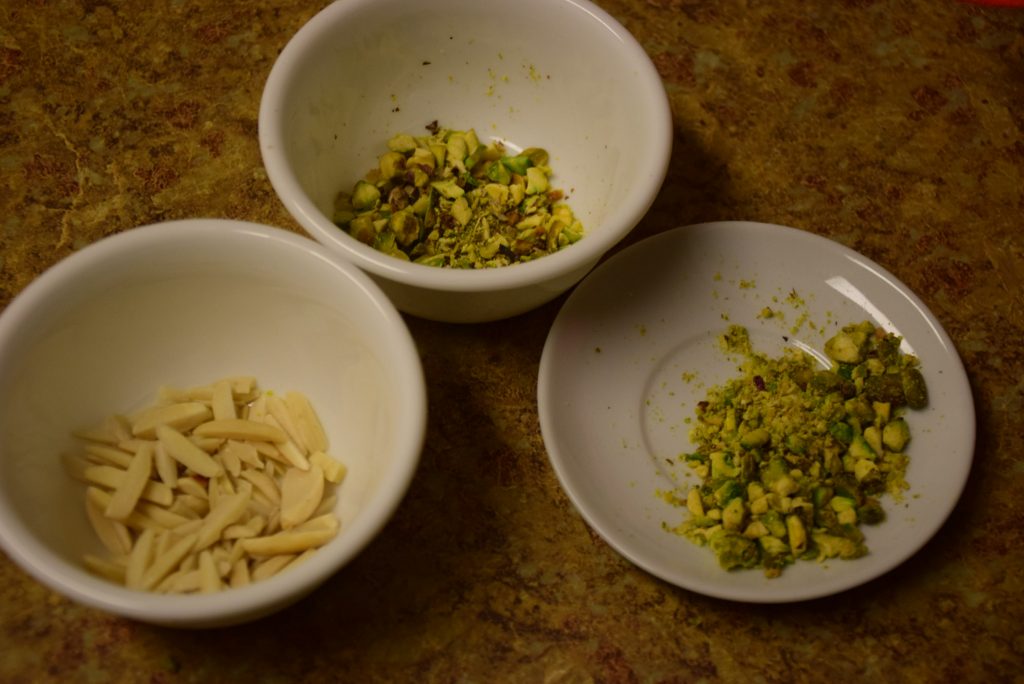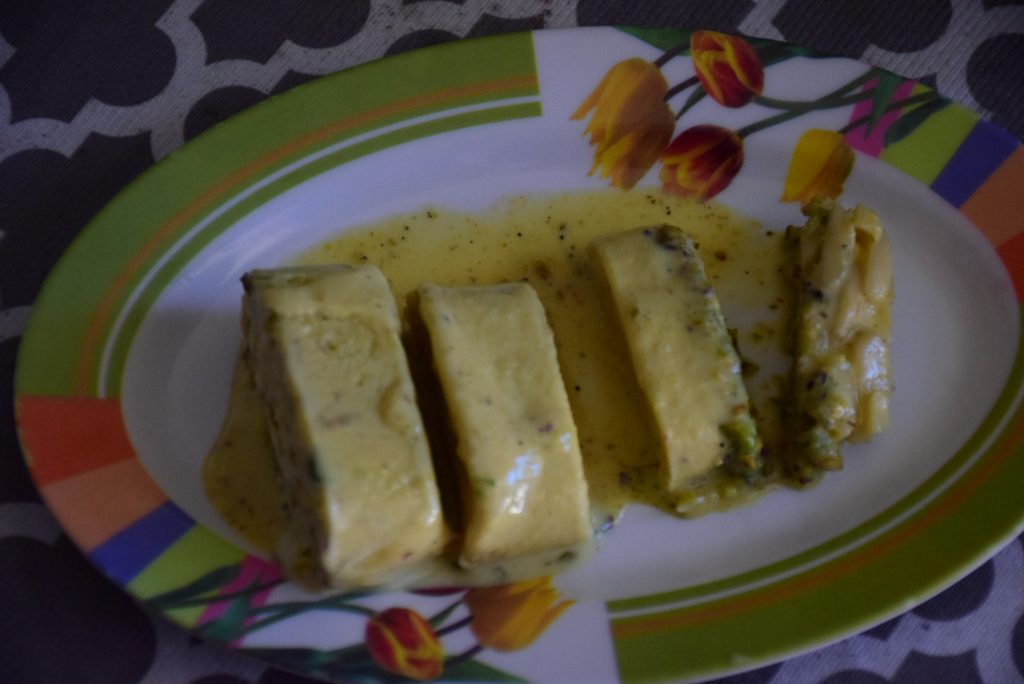 This is a short-cut method to the traditional way of making kulfi. But those who don't like bananas may find the flavor too sweet. So adjust the sweetness as per your taste. You may use a ripe frozen mango sliced to make a mango kulfi with the same recipe. This kulfi keeps well in freezer for 15 days.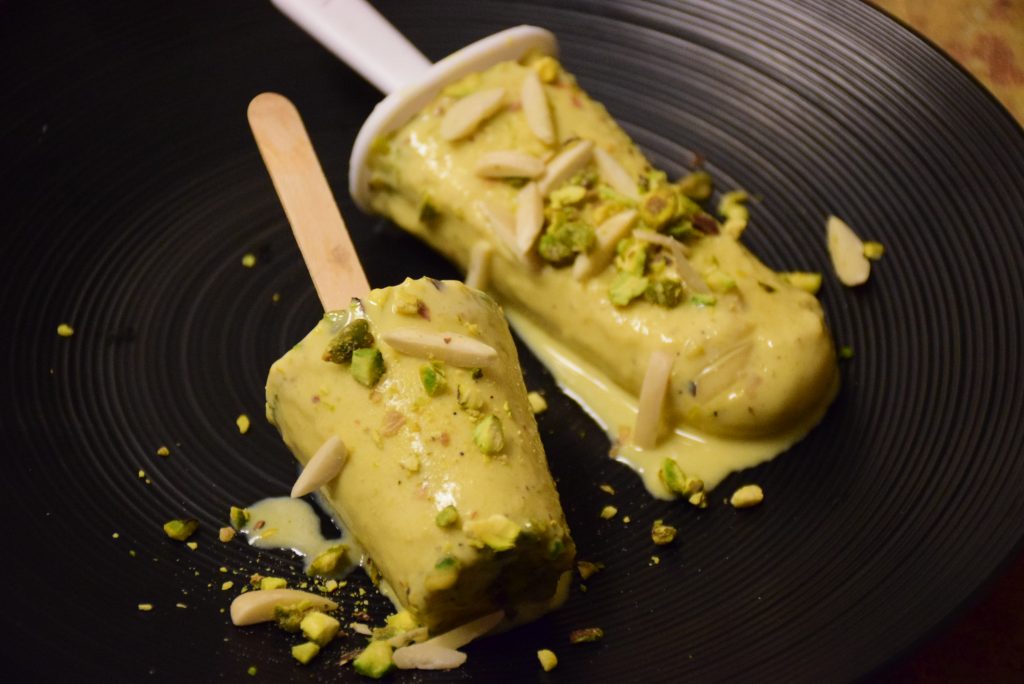 Thank you for reading this recipe !! Please leave your comments in the box below.
Till then keep cooking…
🙂