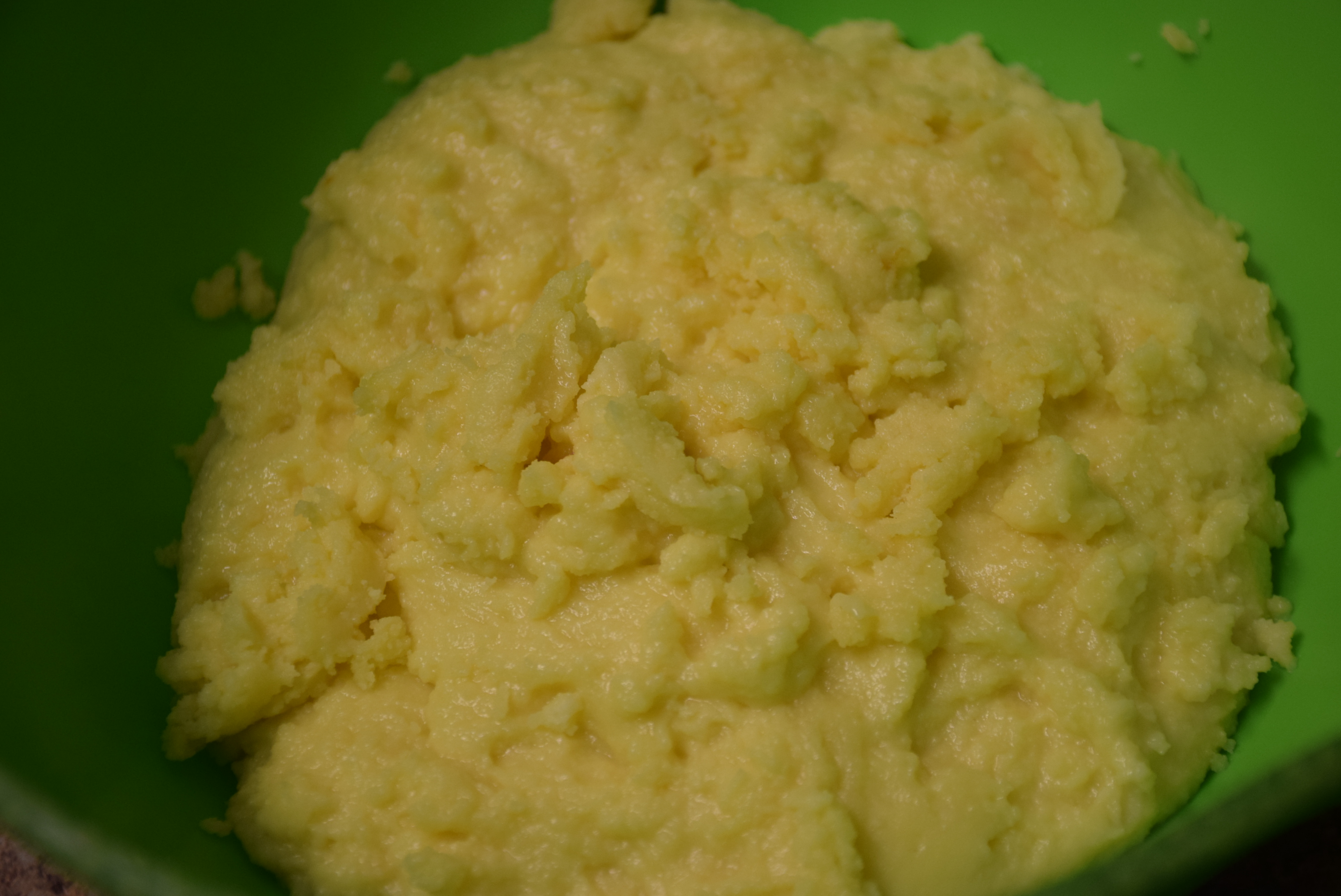 I know in this fast-paced modern life, everything including Mawa/Khoya is available in stores,which could be easily consumed to prepare your sweets. But what if you want a customized version of it ;),which is east to prepare and consume.Then here it is.
You may also prepare Elaichi Mawa, Nutmeg Mawa using the same steps.
INGREDIENTS:
1. Milk(preferably whole) – 1.5 cups
2. Milk Powder (whole milk or non-fat) – 2.5 cups
3. Heavy whipping cream or Cream – 125 ml
4. Clarified Butter(ghee) – 2 tbsp
5. Saffron Strands(Kesar)- 25-30 (estimate)
METHOD:
|Preparation Time : Nil | Cooking time : 20 mins | Makes 3 cups of mawa|
1. Take a non-stick wok (kadhai) and add ghee in it. Heat it on a stove.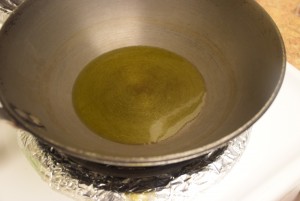 2. Once the ghee is melted , add the whipping cream and stir it.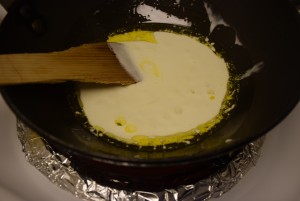 3. When they start boiling, add milk to it. Let it come to a boil. Also add saffron at this step.I prefer whole milk because it gives more mawa for the same quantity and the mawa you get contains good fat.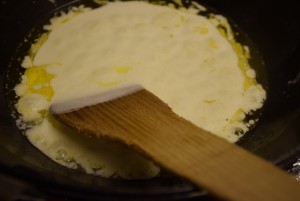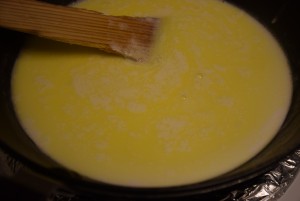 4. Then add your milk powder and keep stirring with the a whisk to avoid forming lumps.Don't worry about the lumps if they are formed.They will vanish later on while cooking and stirring.Bring the heat to medium and cook uncovered for 10 mins.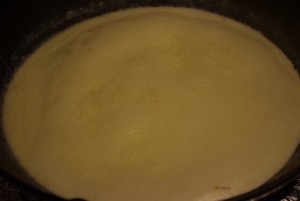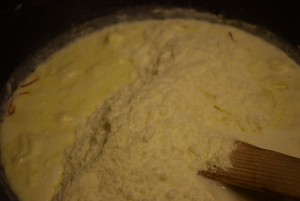 5. After 5 mins you will see the mixture has started bubbling a lot and has thickened too. Now further simmer the heat and you may cover it with a net plate(jaali) to avoid the splattering of milk on the couter. Also while stirring be careful and use a long ladle for stirring in between.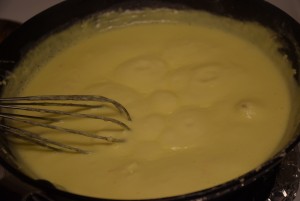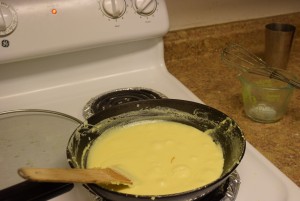 6. When you see that the mixture has formed a thick gooey liquid you need to monitor it constantly from here. so now stirring is continous on low heat. This creamy mix is called rabri. If you like rabri, then take some out in a bowl and let it cool a bit. Then add nuts of your choice and sugar to taste . Then refrigerate it for future or just dig in. 😉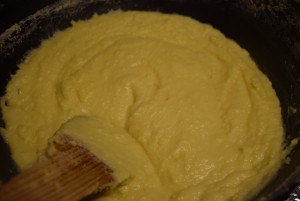 7. After Rabri is formed it takes just 4-5 mins to form mawa depending on the level of heat.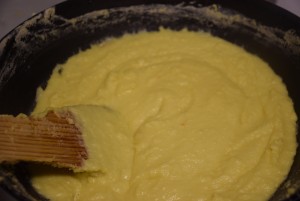 8. When you see a lumpy mix getting formed , your kesari mawa is ready. So just turn off the heat and transfer it to a bowl. Its better to turn off the heat when it is still moist because the heat retained will dry it out further after cooling.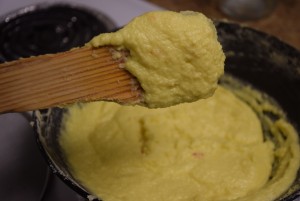 9. For checking the quality of mawa, take a pinch of the cooled dough on your palms and smash it with your other hand.If you see fat or ghee being separated on your palm or your fingers get smeared with ghee,it is the best.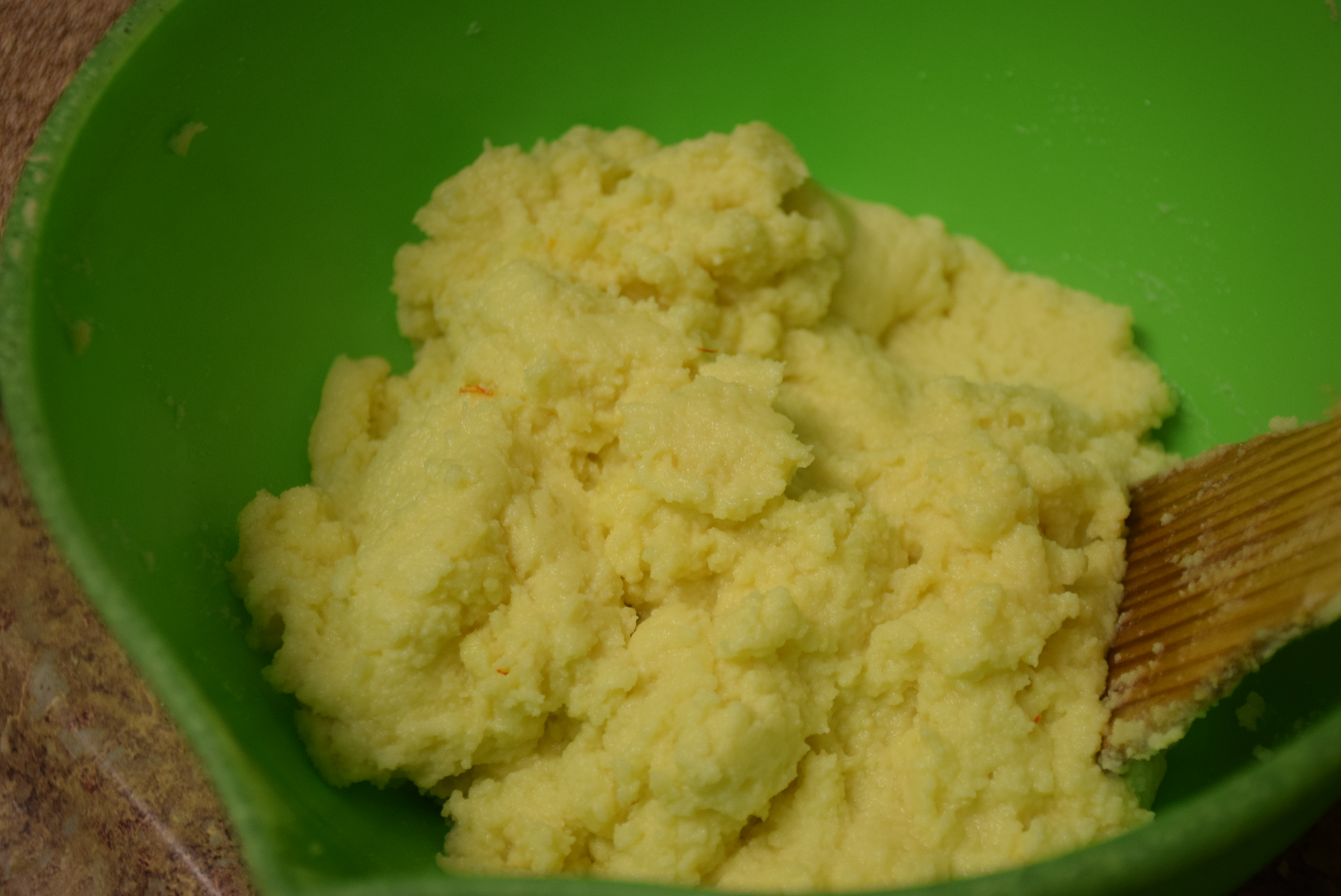 For other methods of making quick mawa, click "mawa"

You may cling wrap the mawa and refrigerate it for 5-7 days . Or just freeze it an air-tight container for a month. Once you thaw it , do not refreeze.
Use your Aromatic yellow mawa without any color for making variety of sweets..:)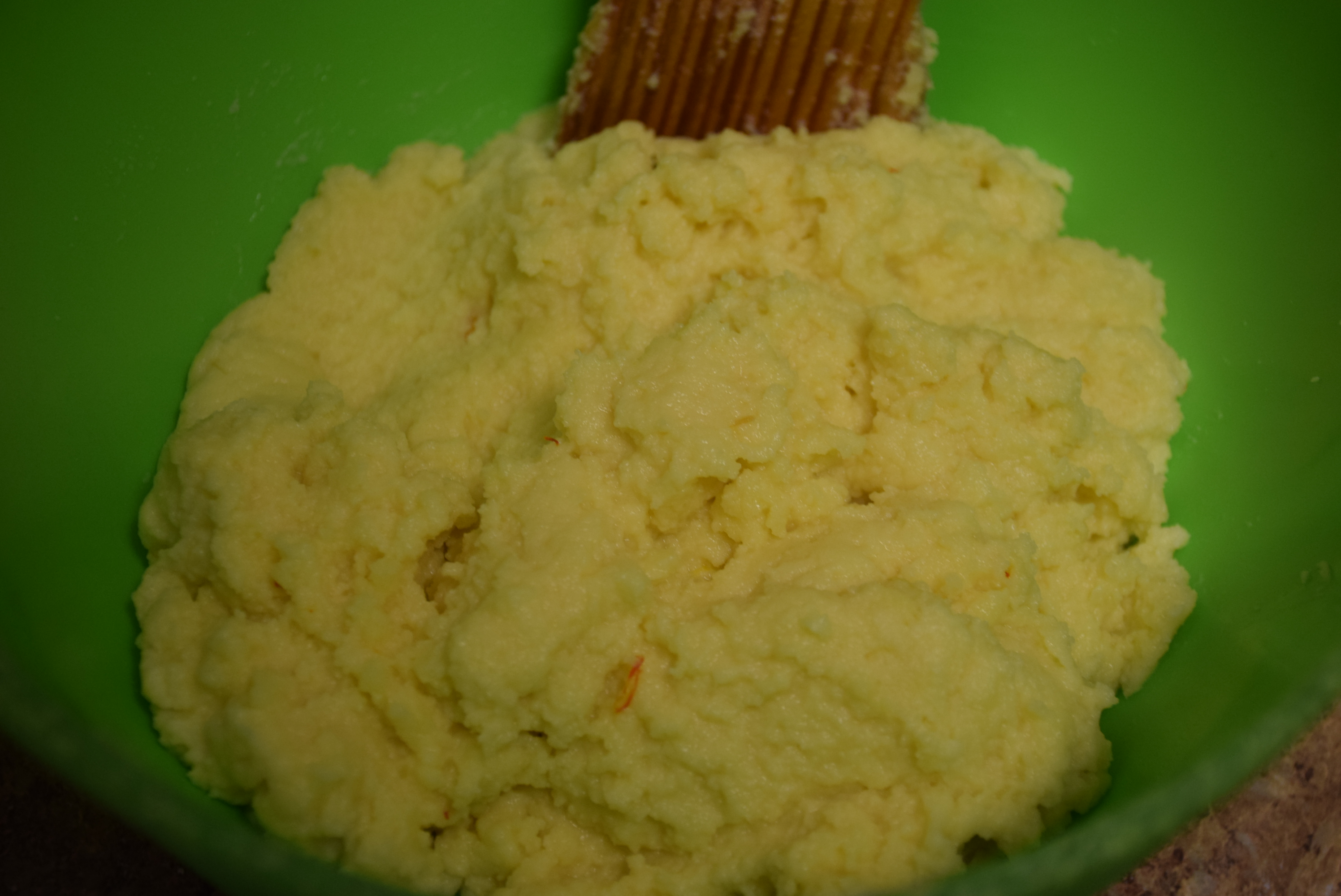 Please feel free toask and suggest!! We highly value your time and patience!! 😀