Kuttu ke Gulgule / Meethe pude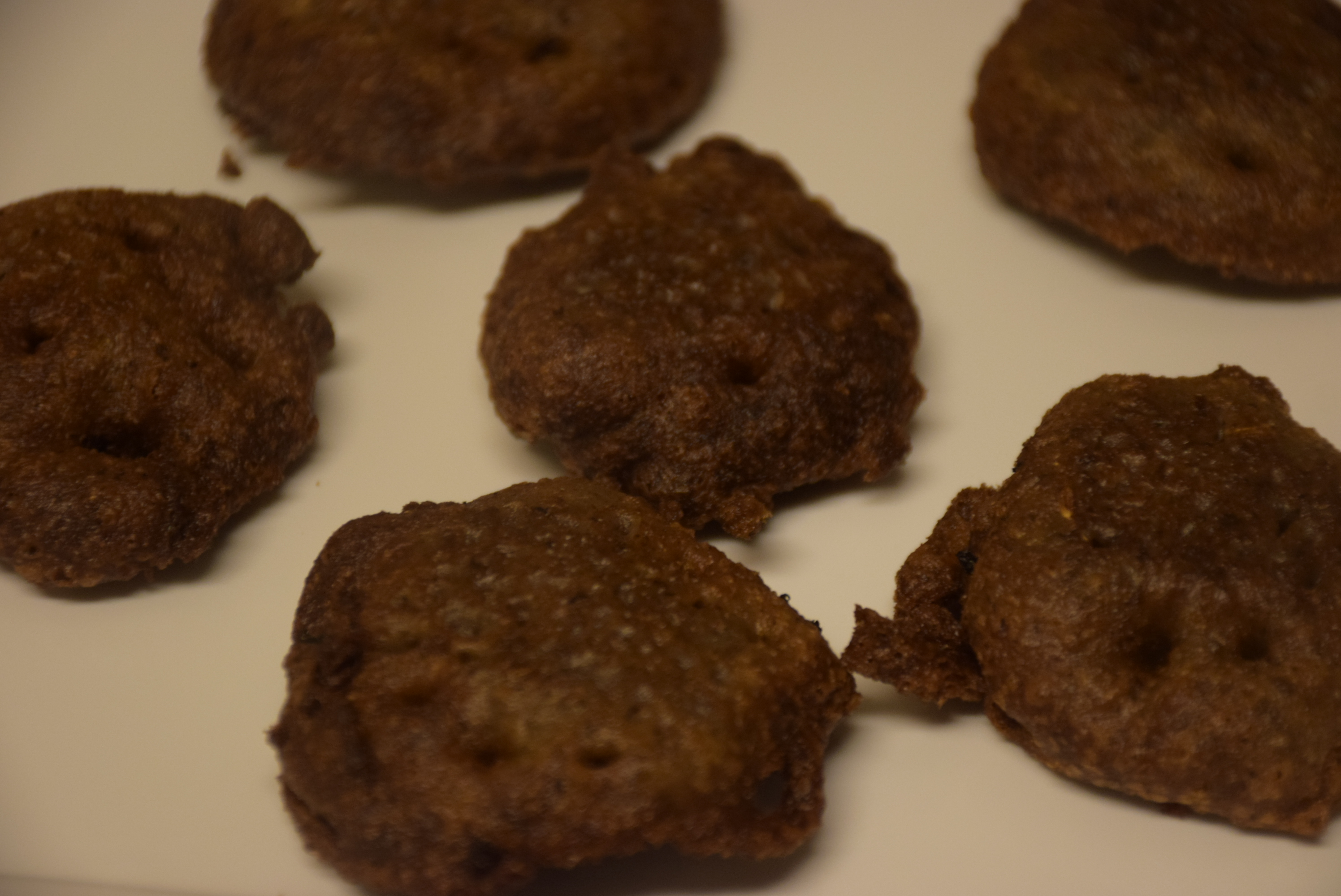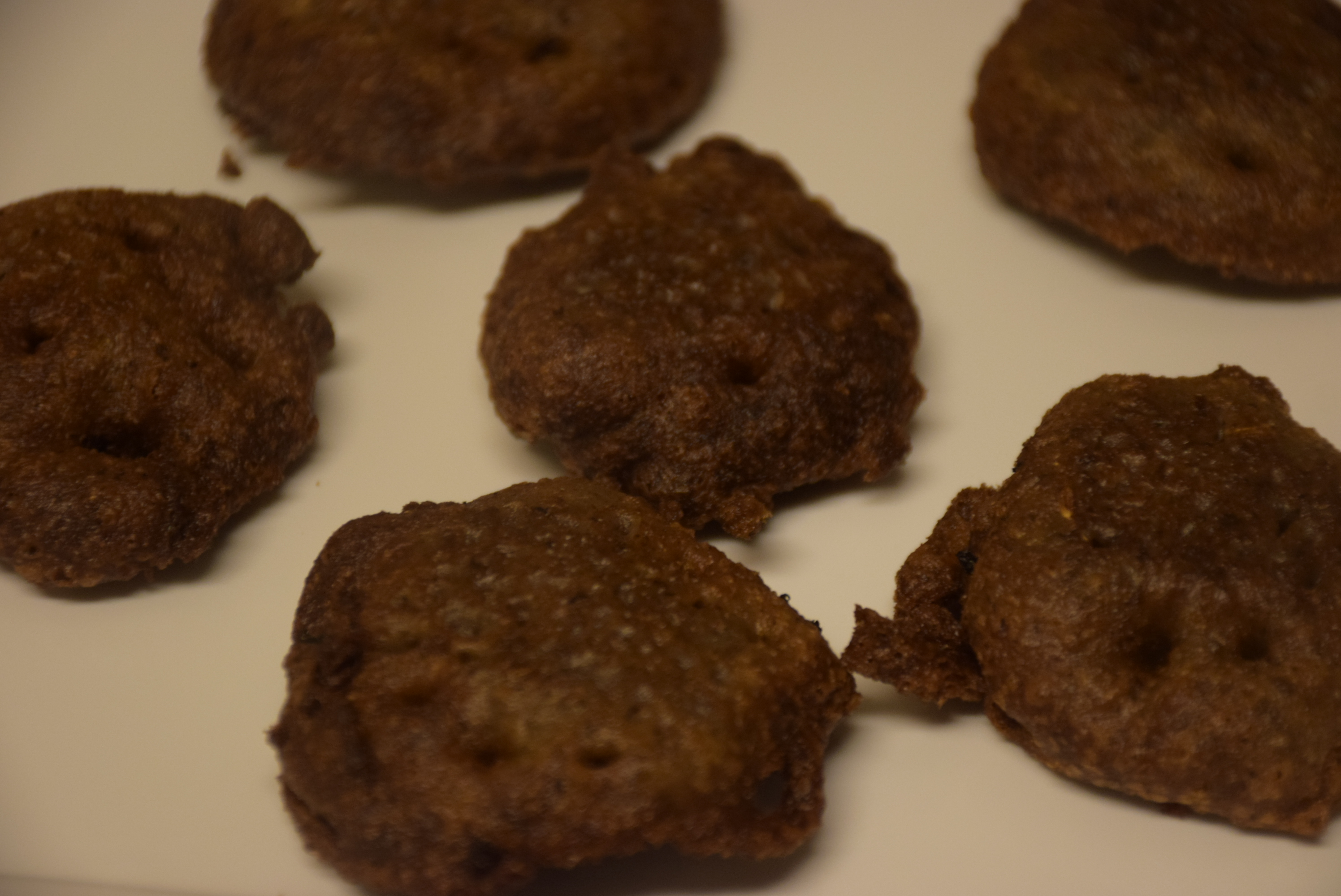 Happy Navratri to my readers !!Navratri is the Hindu festival of Goddess Durga, whom we worship for nine days in nine forms. Today I am sharing one of my innovative recipe which surprisingly came out good. 😉 In many families, there is a custom of having salted meal just once in a day during fasts. But what if we are working and feel starved for the rest of the day ?

So these sweet pude or gulgule will ignite you again with energy and they taste delicious too. Although I have used Kuttu and Singhara Atta, you may use Rajgiri in place of singhara or just kuttu too.
Let's begin with the recipe now.. 🙂
INGREDIENTS:
1. Buckwheat Flour( kuttu ka atta) – 1/2 cup
2. Chestnut Flour (Singhare ka atta ) – 1/4 cup
3. Milk/Water – 3/4 cup
4. Sugar – 1/4 cup
5. Cardamom powder(Elaichi powder) – 1 tsp
6. Fennel seeds (Saunf) – 1/2 tsp
7. Sesame seeds(til) – 1 tsp (optional)
8. Cooking oil – 1 cup + 1 tbsp
METHOD:
| Preparation time : 10 mins | Cooking time : 15 mins | Makes 22-25 pieces|

1. Mix all the dry ingredients in a bowl with a spoon viz. sugar, kuttu flour, singhara flour, elaichi powder, fennel seeds etc. I have not used til here. You may use Jaggery (gur) in place of sugar too but grate it before using and it is 1/3rd of the quantity of flour taken.

2. Now add 1 tbsp oil and milk gradually in parts in the mixture and stir constantly till it forms a smooth , thick paste like solution. Beat it well to form air bubbles in the batter. Hence it takes at least 10 mins to form a batter which has enough air in it.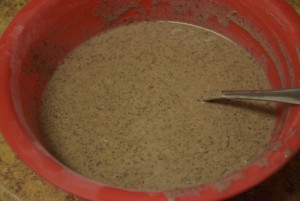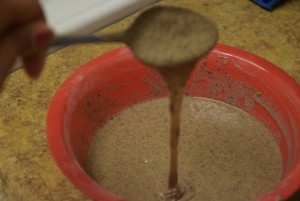 3. The batter should not be runny but thick yet of pouring consistency. Heat the oil in a wok(kadhai) on high for 2-3 mins.

4. Once it is hot enough, add the batter with a spoon to the oil in the center. Similarly pour some 4-5 pude or gulgule in the hot oil. The oil should be hot enough such that as soon as you pour the batter it should start sizzling and the batter should start cooking.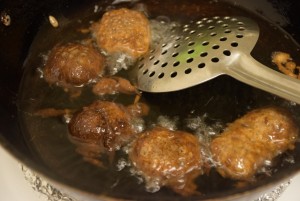 5. Turn them carefully the other side for even frying. If the sugar ratio is more the pude might stick to the wok at the bottom or get splattered. So be careful while adding sugar. Reduce the heat to medium or less to avoid burning from outside and even cooking from inside too.

6. Once they are brown on all sides with holes , take them out on a paper-towel lined plate.Don't worry about the dark brown color you get, this is because of the kuttu flour.It is ok if they turn darker after being taken out .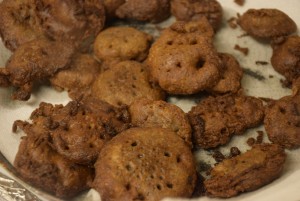 7. Offer them to Goddess Durga (Mata Rani) and then have them hot or cold.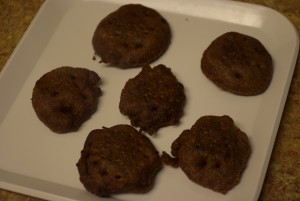 8. You may save the leftover in a sealed container on the shelf for 2-3 days or in the refrigerator for 4-6 days. However, my pude were finished in one go. 😀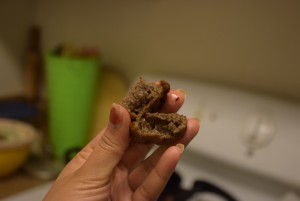 This is how they would look from inside, yes they are spongy and soft inside and crispy from the outside !!:)

Jai Mata Di !!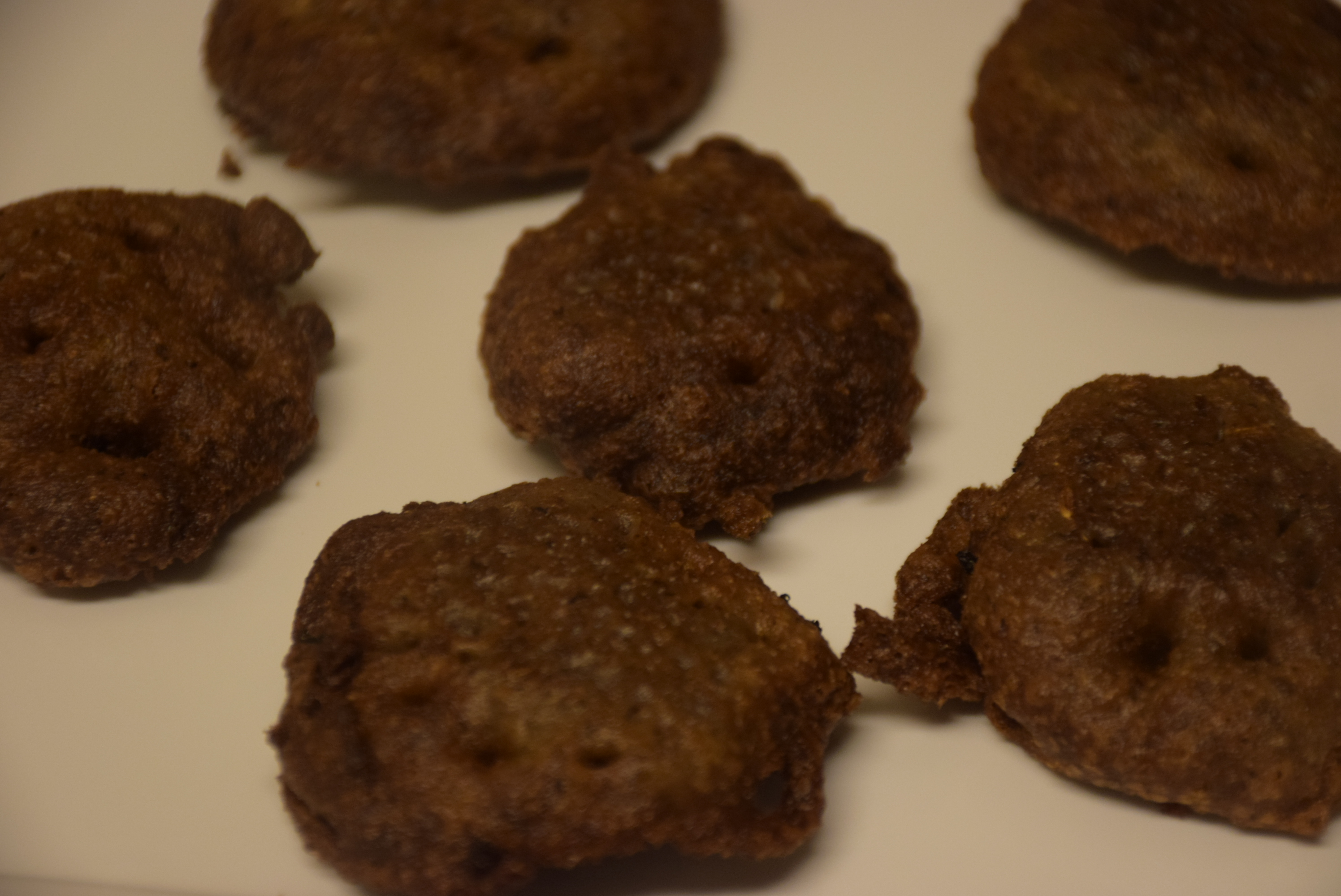 Please feel free to ask or suggest in the comments below !
Till then happy cooking and Happy Navratri!!
🙂