Lachchha paratha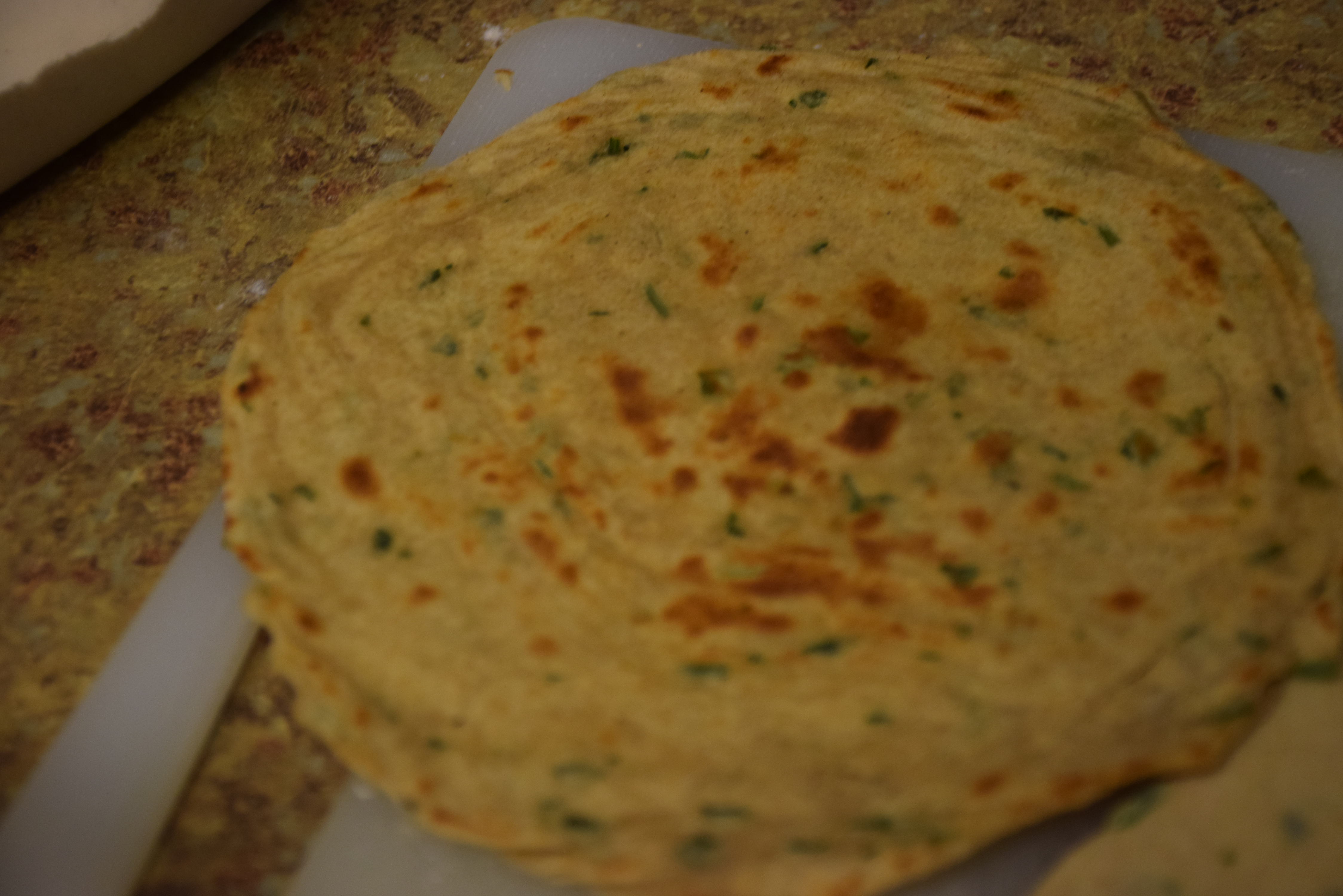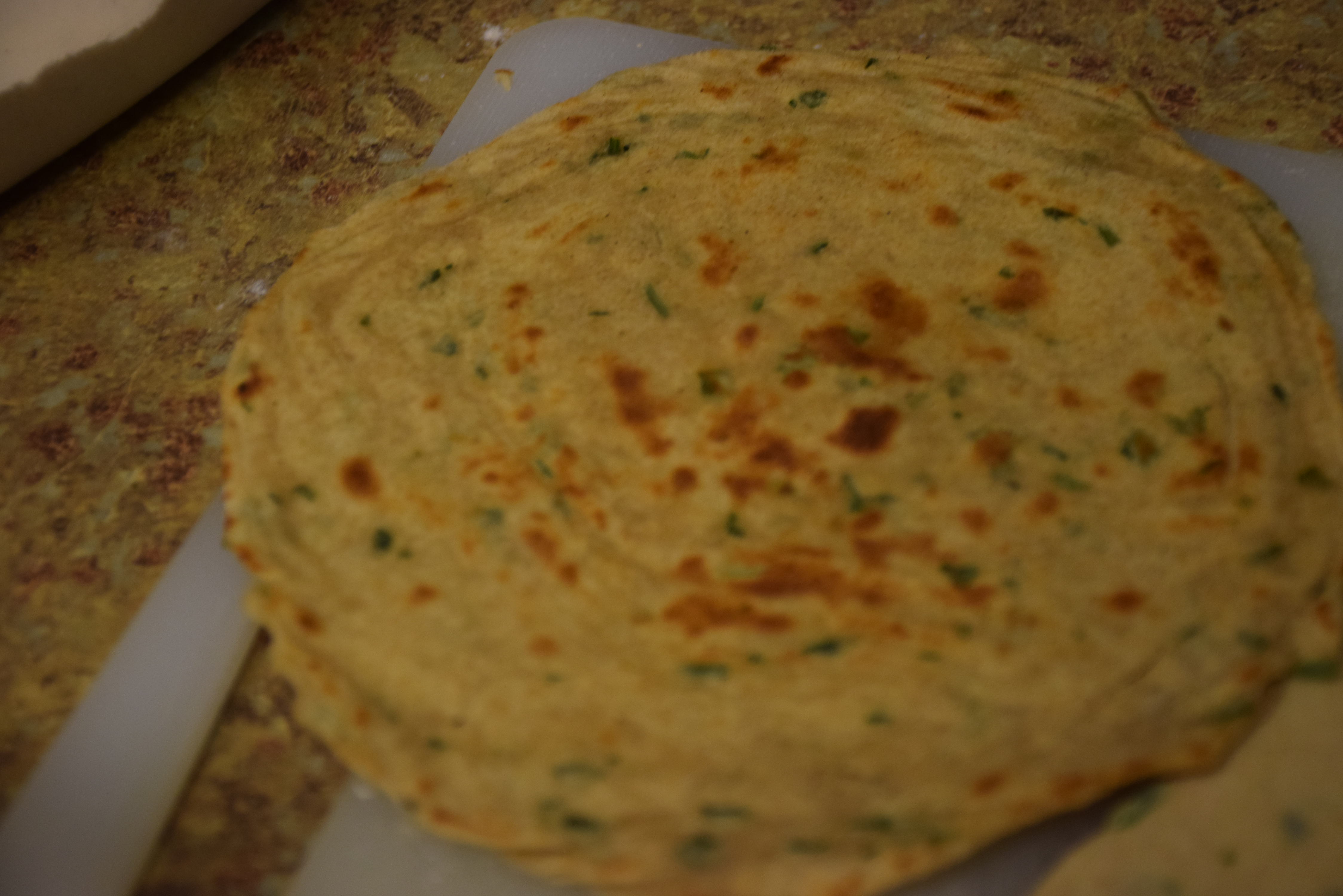 In this changing weather,are your desires shifting too? Are you craving for something special yet simple and easy recipe to satiate your taste buds.

Then lachchha paratha -a north-Indian dish is the one. Although it tastes good only when eaten hot and fresh, but the method I am going to share today will save a lot of your efforts and time today. It gets the name lachchha from its shape with concentric rings which are visible in the finished product. Also I added Dhaniya(cilantro/coriander leaves) for an extra taste. It totally depends on your taste and choice!
INGREDIENTS:
1. Whole wheat Flour (atta) – 2 Cups
2. Salt – 1 Tsp
3. Oil or ghee – 1/4 cup + 1/2 cup
4. Cilantro leaves (dhaniya)- chopped – 3 tbsp
5. Water – as required for kneading
METHOD:
1. Add the flour,salt,oil,cilantro and water in a large shallow bowl(paraat). Combine all well to form a dough and knead it into a soft dough for 10 mins.

2. Now cover the dough with a wet towel and leave it for 20 mins.

3. Uncover it and break a Orange size ball from it and make a pedha(flattened round) out of it by pressing betweeen palms.This dough is sufficient for 8 parathas(medium size).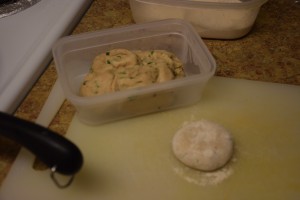 4. Take a rolling pin and roll a 7-8 Inch diameter paratha out of it.

5. Now place the rolled paratha on a cutting board or your counter(if it's scratch-proof) and cut vertical lines with a knife. Also cut horizontal lines and cut out squares or diamonds out of it.

6. Now separate all the cut pieces and apply oil on each keep on stacking them to form a stack.

7. Roll out the bunch with a rolling pin till you get a 5-6 inch diameter round paratha. Apply oil in between for aid in rolling.

8. Heat the griddle for 4 mins on Med-High. Now place the rolled paratha on tawa(griddle).

9. Let it cook from one side for 1-2 mins.When light brown spots appear on one side then flip the other side with a pair of tongs or a ladle.

10. Now cook the other side too.When both sides are done apply oil on the 1st side.

11. Flip over again and by lightly pressing the other side,apply oil on the 2nd side too.

12. Slowly the paratha will puff only partially though and the layers will separate out partially so that you could see those concentric lip-smacking layers.

13. Cook for another minute and the paratha is ready to serve.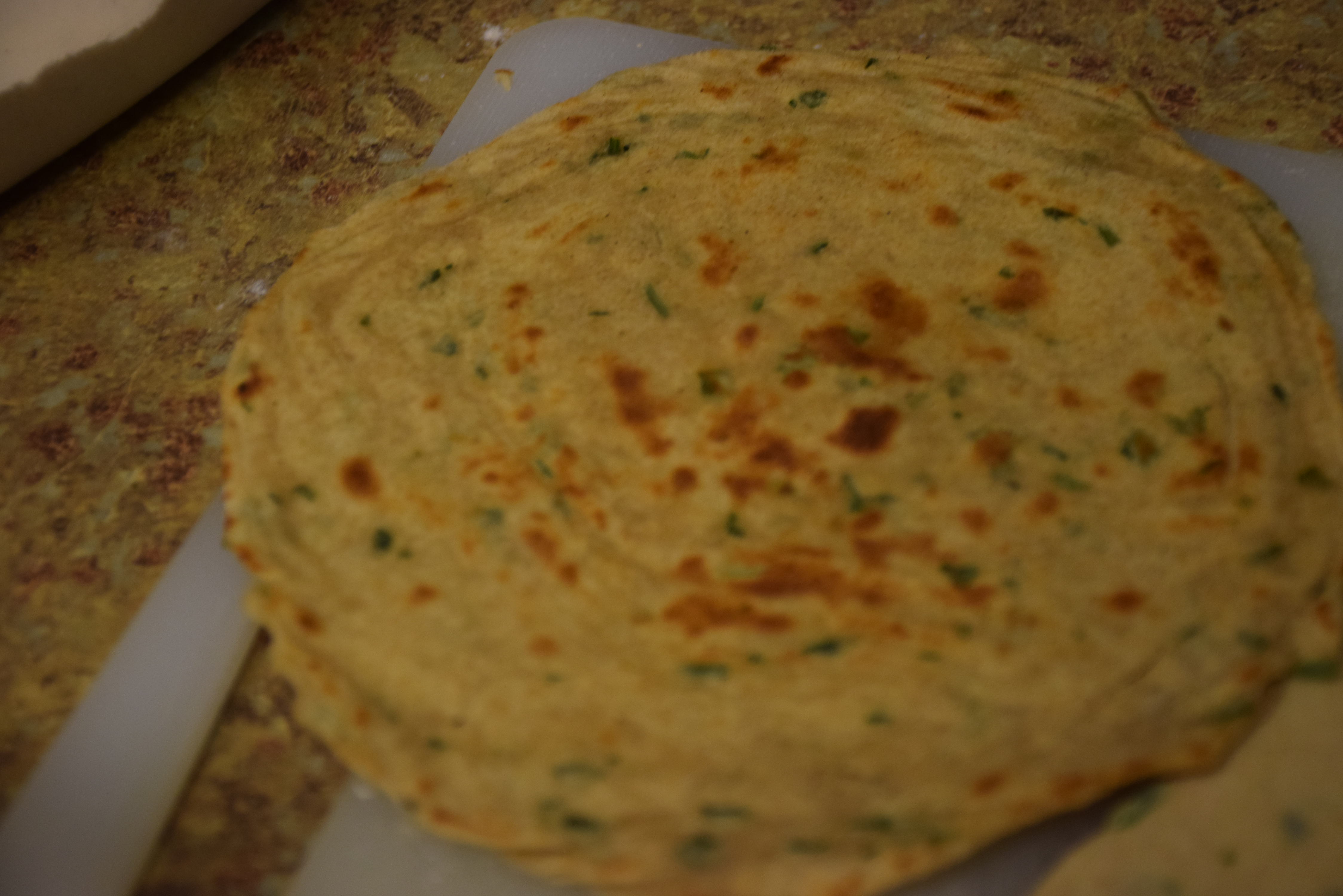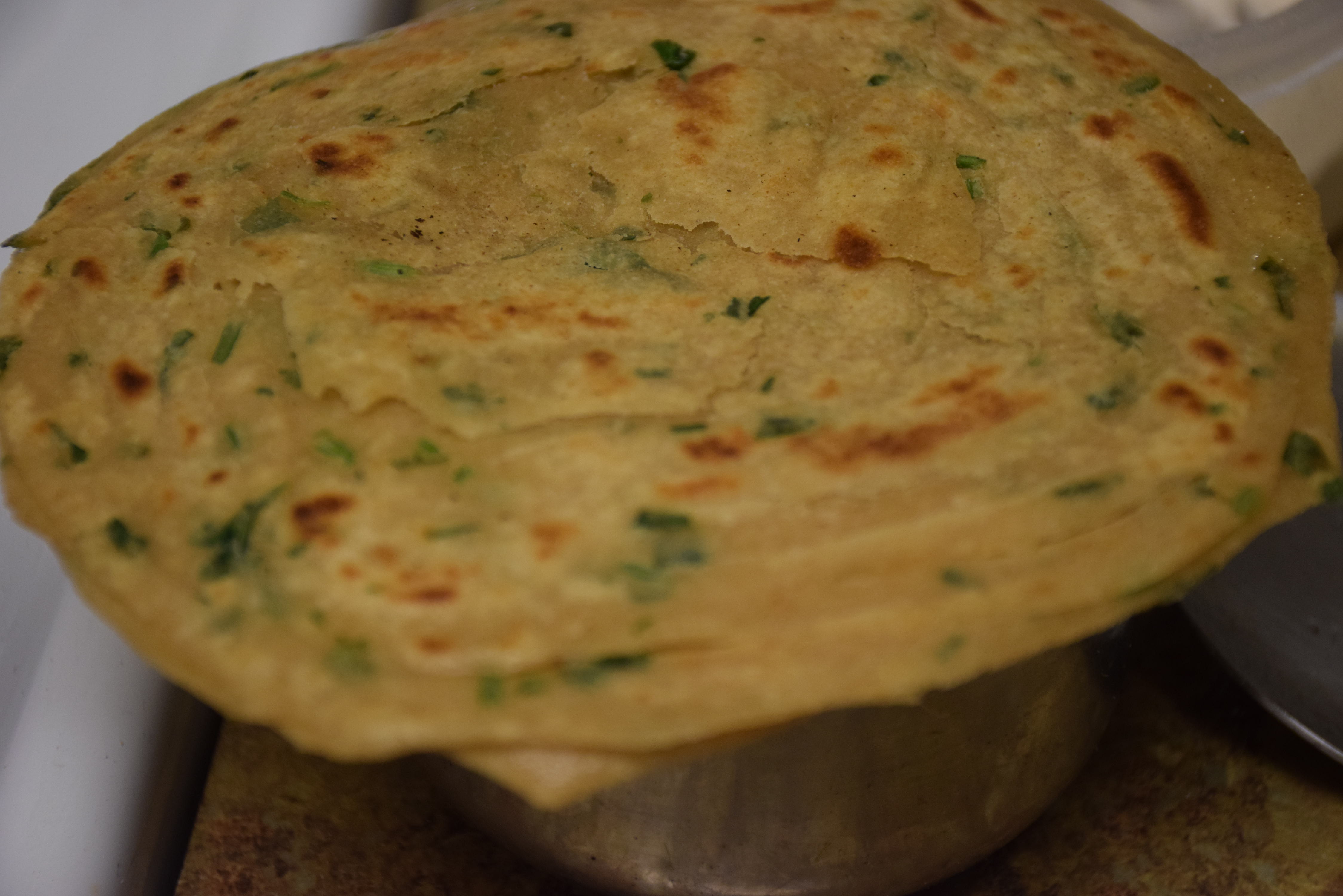 Enjoy and share your experiences below!!