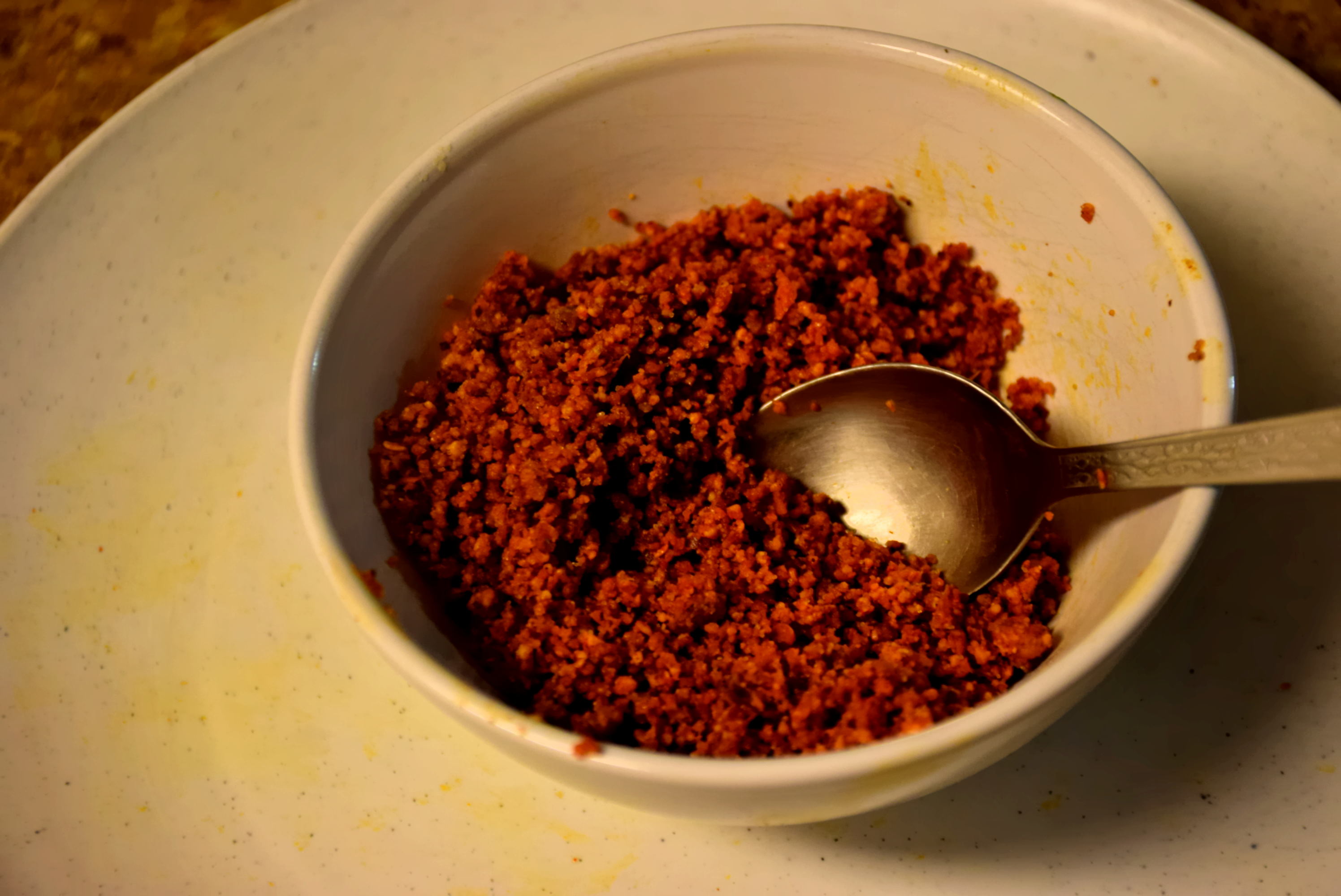 This hot dry lal lehsun chutney will emit as much water and vapors

as possible from all your five senses on tasting it. It is amazingly hot and spicy. Moreover this chutney stays fresh at room temperature for a month in a closed container without losing its hotness.Just prevent it from getting wet.

Again ,this being a Mumbai Specialty, was one of my favourite in childhood. I prepared it to serve with vada pavs and you bet it ,the hotness and crisp doubled the fun of having vada pav. You may serve it with any appetizer or simply an Indian bread like roti , naan etc instead of a pickle. It is good for health too. 😀
INGREDIENTS:
1. Peanuts/ Raw groundnuts roasted – 1/4 cup
2. Coconut powder (dry) – 1/4 cup
3. Garlic Cloves (finely chopped or mashed) – 3
4. Red chilly powder (kashmiri) – 2 tsp
5. Red chilly flakes – 1/2 tsp(optional)
6. Red chilly powder or 1 whole red chilly – 1/2 tsp
7. Green chillies (finely chopped) – 2
8. salt – 1 tsp or to taste
9. oil – 1 tbsp
10. Cumin powder(jeera powder) – 1 tsp
11. Asafoetida(Hing) – a pinch
12. Dry Mango powder(amchur) – 1/2 tsp
13. tamarind paste or chutney – 1 tsp (optional)
14. Lemon juice – 1 tbsp(optional)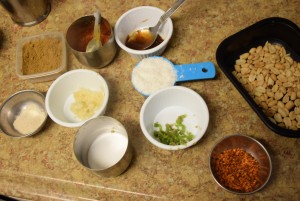 METHOD:
| Preparation time : 10 mins | Makes 1/2 cup |

1. Dry roast the peanuts in microwave for 20 sec on high power. Take them out and roast them again for 20 secs.
2. Let them cool. Now grind them in a mixer to a powder form. I got a coarse powder though.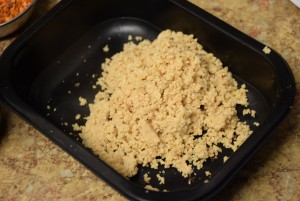 3. Heat oil in a pan .Add hing ,garlic and green chillies paste to it.



4. Stir fry well ,then add the red chilly flakes, red chilly powders and coconut powder to it. Stir them on low heat till the mixture turns dry.Also add the lemon juice, tamarind chutney ,cumin powder and amchur to it.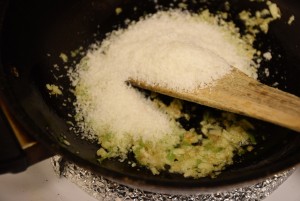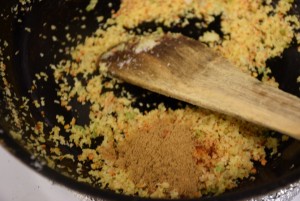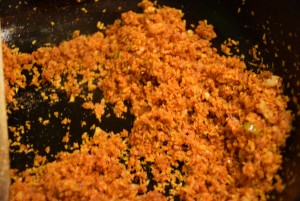 5. Turn off the heat ,remove from stove and add the cooled peanut powder to it. Mix it well till you get an even red color throughout.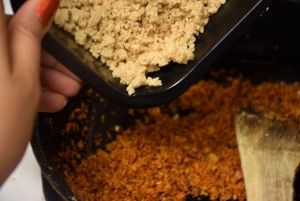 6. I used my mortar and pestle and grind this mixture again in it for getting evenness in texture. Also I have added more kashimri red chilly than the normal red chilly .You may add just red chilly too if you can handle that hotness.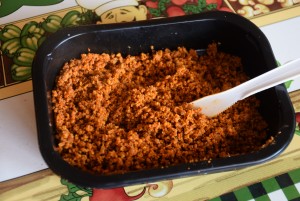 7. In the end when the mixture has cooled down, add the salt and mix it well in the mixture.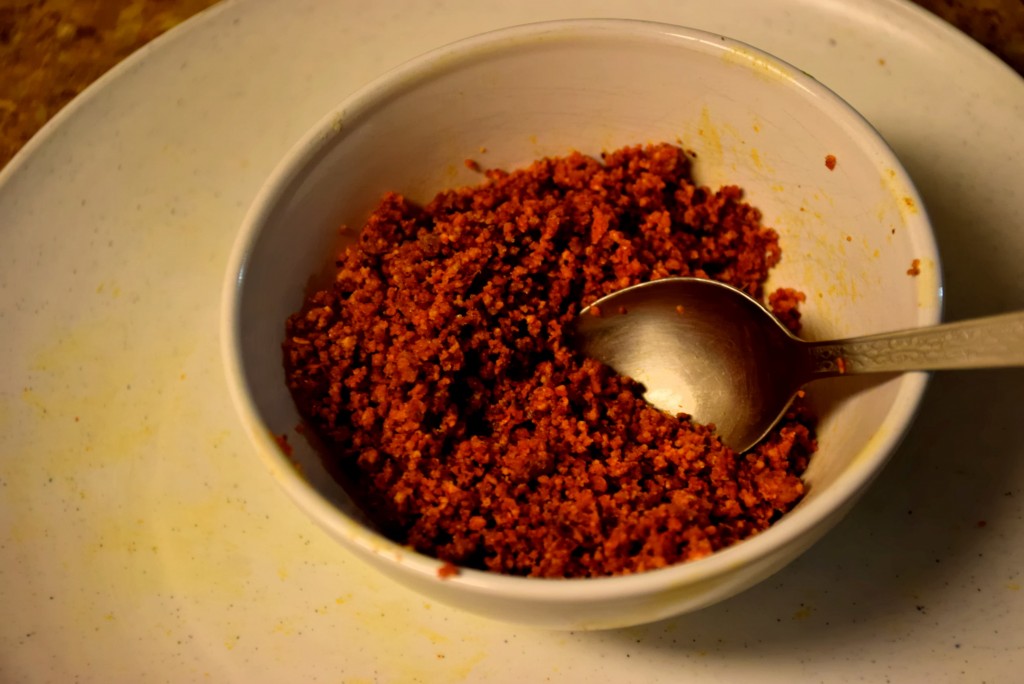 Lip-smacking hot red chutney is ready to enjoy!:D
Please feel free to ask or suggest below!! Till then happy cooking 🙂