Mango Halwa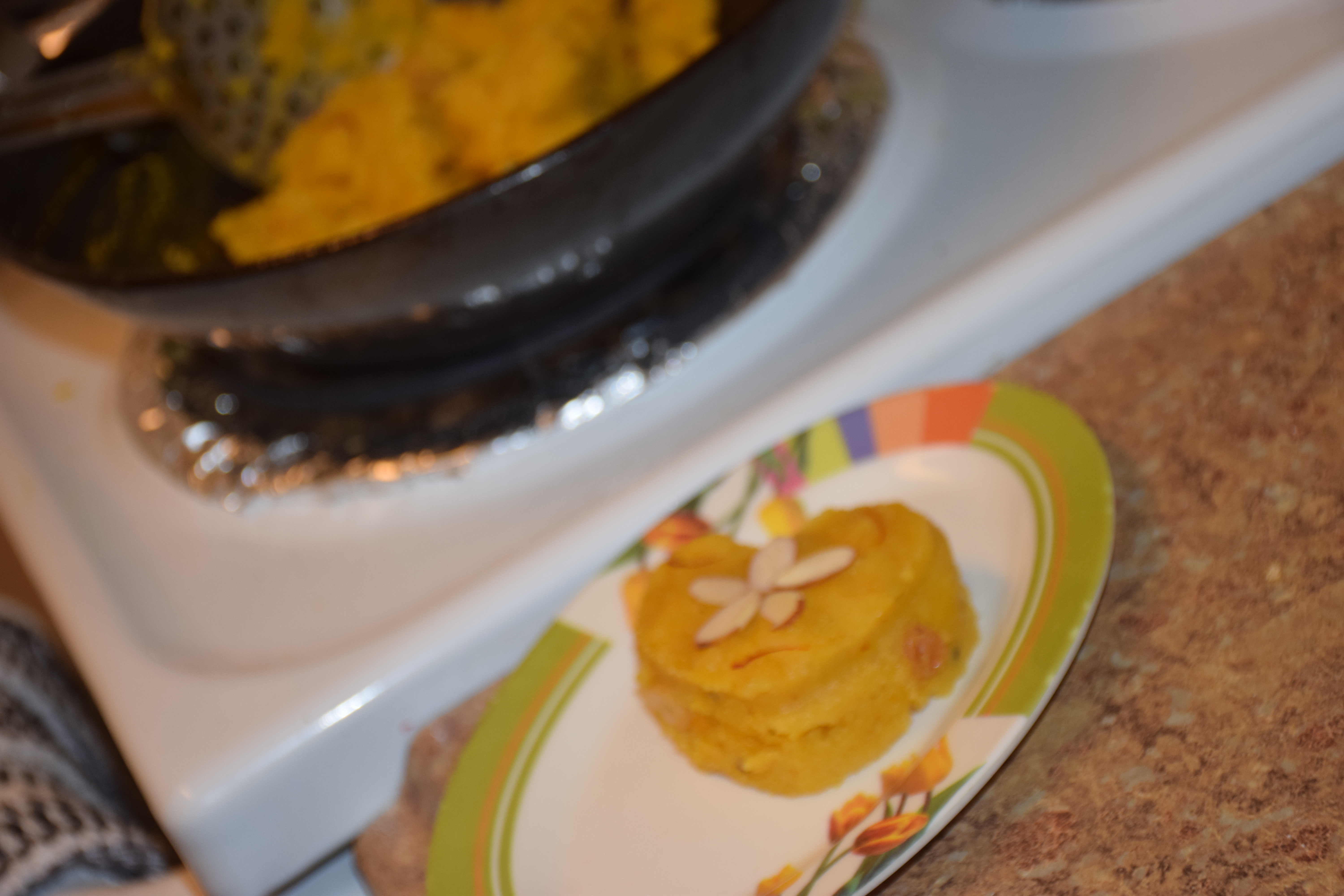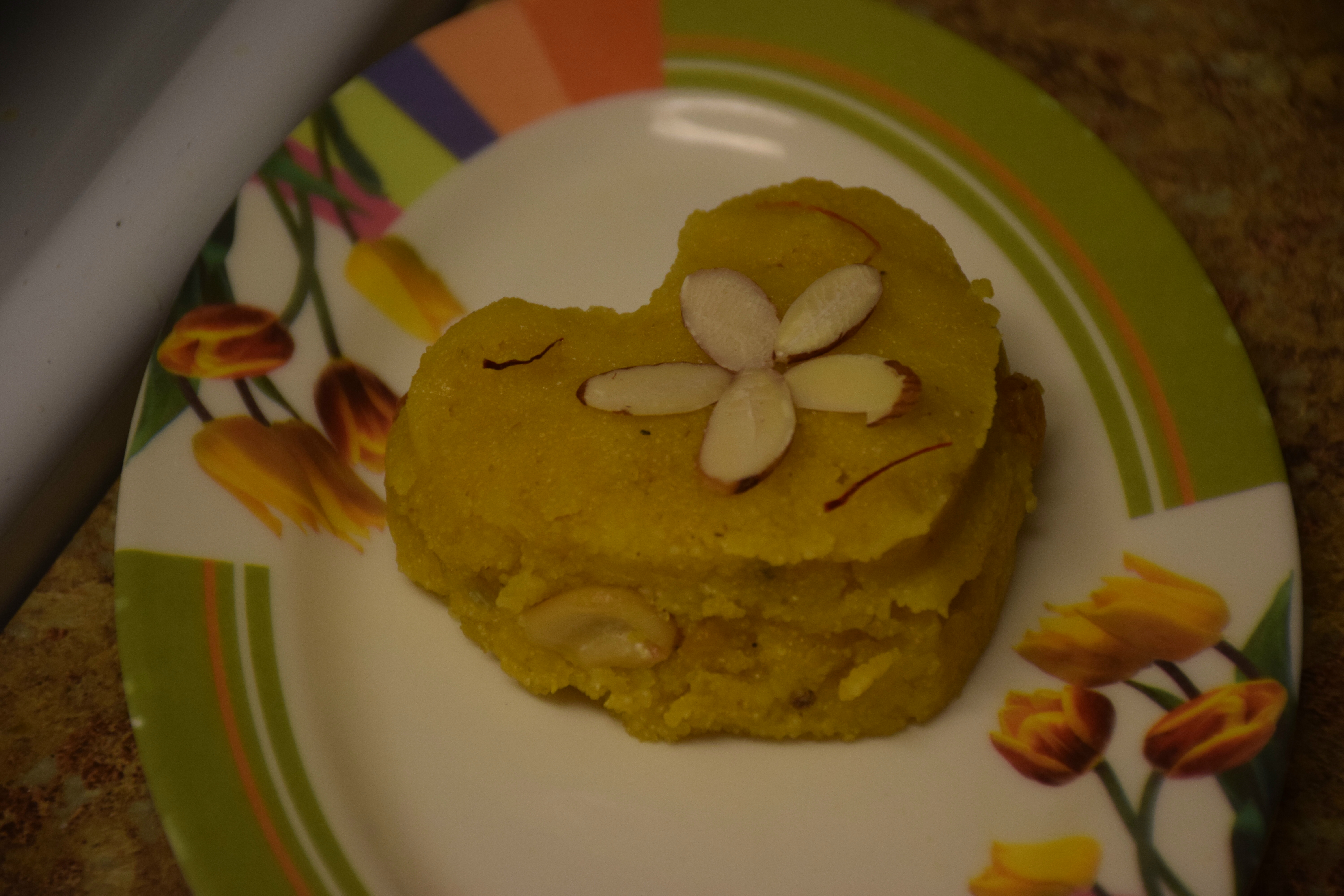 Summer reminds us of mangoes. Mango is

the king of fruits and brings a royal taste to any cuisine prepared from it. Whether used in ripe or raw form it adds a sweet-sour taste to any recipe. Mango halwa could be made from Fresh mango pulp or tinned mango pulp, and yes ripe mangoes. But being a fruit dish it will taste best if served fresh. After 2 days it may lose the original taste and color. It is again a quick,healthy recipe because I always prefer a less time consuming and less arduous recipe.So lets have a look at this recipe.
Ingredients:
1. Semolina (Sooji) – 1/2 cup
2. Mango pulp (fresh/canned) – 1/2 cup ,you may add more pulp upto 1 cup if you wish.
3. Cashews (kaju) halved – 15-20
4. Raisins(kishmish) – 15-20
5. Saffron (kesar) strands- 15-20
6. Milk – 1/2 cup
7. Cardamom(Elaichi) powder – 2 tsp
8. Clarified butter(Ghee) – 1/2 cup
9. Sugar – 1/2 to 3/4 cup ,adjust according to the sweetness of mango pulp
10. Water – 1/2 cup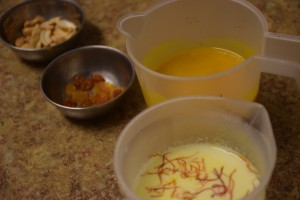 Method:
1. Take a Wok(kadhai) and pour ghee in it. Heat it.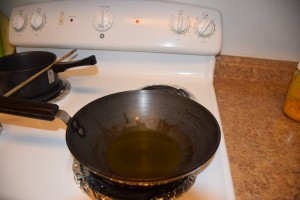 2. Add the cashews and fry them till light golden .

3. Add the raisins and fry them till they swell up.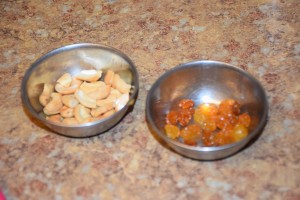 4. Now add the semolina (sooji). Stir it continuously till it get the nice golden color .Now lower the heat.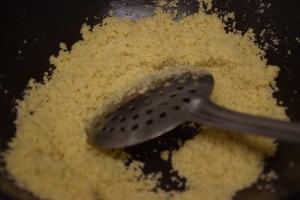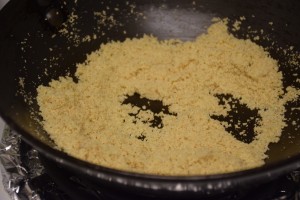 5. In the meanwhile ,prepare the sugar syrup. For this ,heat sugar ,cardamom powder and water in a pan,till the sugar dissolves and it starts boiling.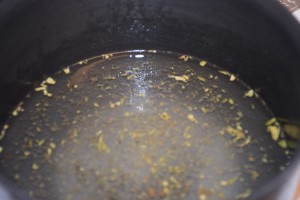 6. In another pan,heat the milk with saffron and bring it to a boil.

7. Now back to the wok, add the mango pulp to roasted sooji and stir it once.



8. Lower the flame a bit,and then slowly add the milk and the sugar syrup to it .Be careful while adding these two since the sooji splutter and both syrup and milk are boiling hot.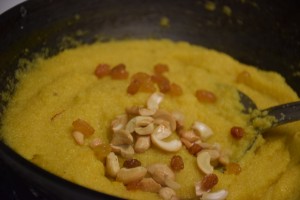 9. Let this mix cook for 5-10 mins or till it becomes dense.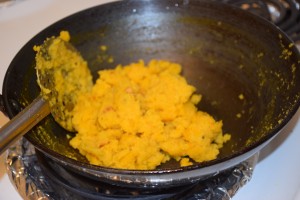 10. In the end ,add the roasted dry-fruits.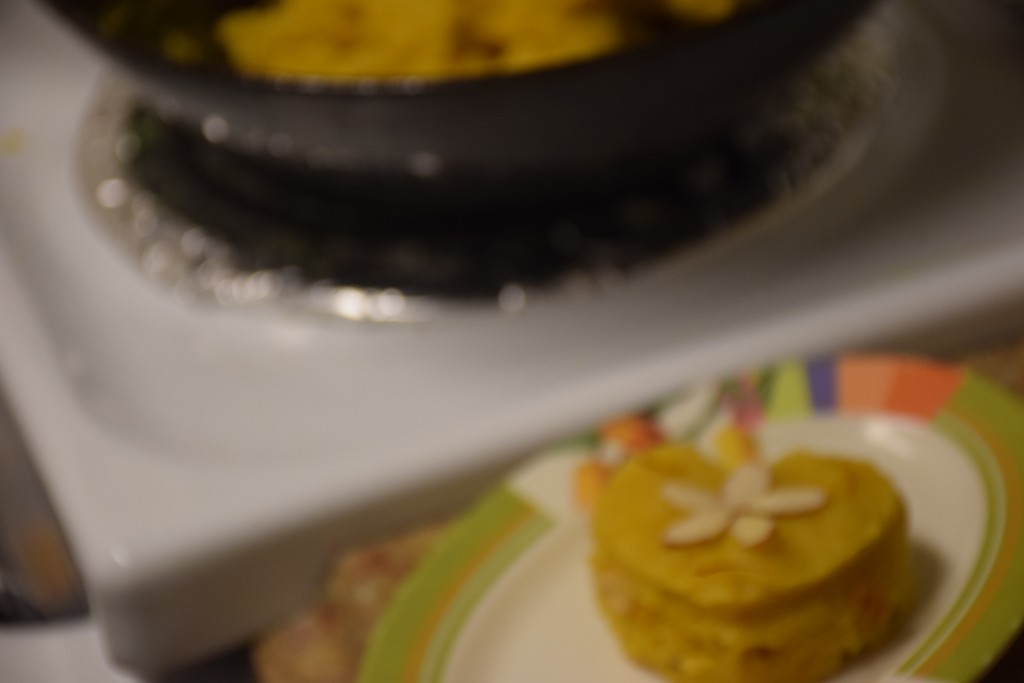 11. Garnish with pistachios or sliced almonds and serve hot or cold.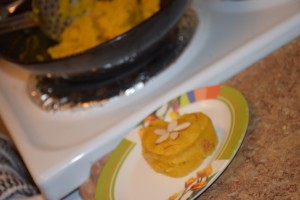 Yummy Halwa is ready to enjoy!! Try this recipe and share your experience here..