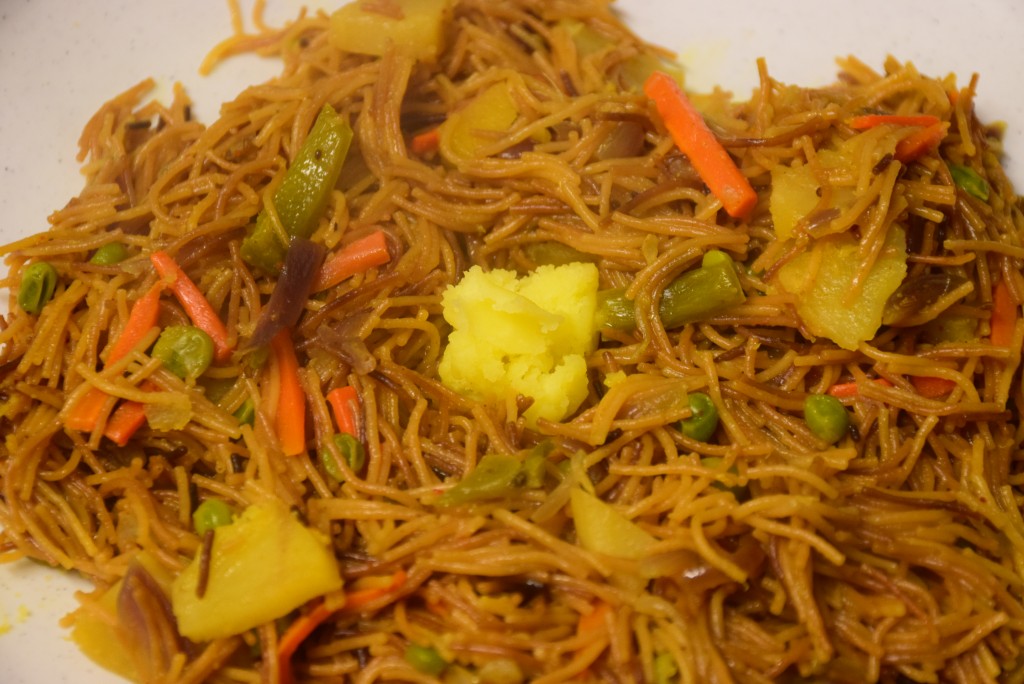 This is the oldest appetizer I have been having since a child. We used to call it "ghar ki maggi". So when the maggi was banned it was not a problem for us, since we were accustomed to eating this. But the method I am going to share today is not the oldest or traditional one. I owe to my Nidhi Mami(maternal aunt) for teaching me this method which gives the perfect texture, softness, taste to it irrespective of the way followed. If you are in a hurry while getting your kids ready for the school or serving something special with the usual sabzi paranthas ,then this goes like a good accompaniment or as a full meal.

I could never imagine before that making them could be as hassle-free and time-saving as followed in this recipe. All it needs is a bit concentration and some empty bellies aching for food. 😛 .As Mentioned in my other post of jawein , the vermicelli could be made at home with all diligent care and love. So you achieve health, taste and right nutrition in just one recipe. I am sure after trying this, you would be tempted to make them very often.
INGREDIENTS:
1. Roasted Vermicelli – 1 cup
2. Oil – 2 tbsp
3. Carom seeds(ajwain)- 1/4 tsp
4. Salt to taste – 1 tsp
5. Asafoetida(hing) – a pinch
6. Finely chopped onions – 1/2 cup
7. Potatoes sliced thinly – 1/2 cup
8. Green peas – 1/4 cup
9. Tomatoes finely chopped – 1/4 cup(tomatoes)
10. Carrots thinly sliced lengthwise – 1/4 cup
11. Turmeric (Haldi)- 1/4 tsp
12. Coriander powder( dhania powder)- 1/2 tsp
13. Curry powder(garam masala) – 1/4 tsp
14. Frozen corn – 2 tbsp
15. Green chillies – 2
16. Cilantro (chopped dhaniya) – for garnishing(optional)
17. Water – 1.5 cups
18. Finely grated ginger – 2 tsp (optional)
19. Capsicum or bell peppers (thinly sliced) – 1
20. Fresh cottage cheese cubes(paneer) – 3 tbsp (optional)
21. Cashewnuts or pistachios – a handful for garnishing(optional)
METHOD:
| Preparation time : 15-20 mins | Cooking time : 5 mins | Serves 2-3 persons at a time|

1. Dry roast the sewai in a non-stick pan or wok if needed for 3-4 mins on medium until their color darkens a bit.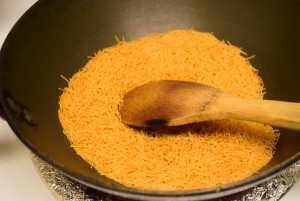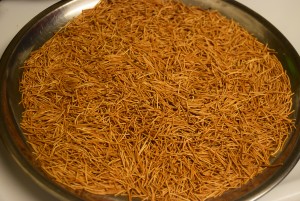 2. Take the pressure cooker. Add oil in it and heat it on high.Next goes in the carom seeds and asafoetida.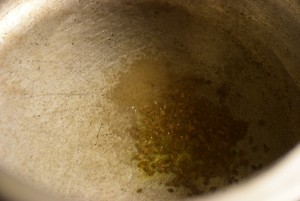 3. Let them sizzle for a while, then add the grated ginger and green chillies. This keeps away cold and cough during winters.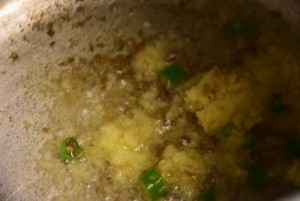 4. Now add the chopped veggies you like to add except paneer. Saute them on medium for 2-3 mins. It is not essential to saute them ,since they will get cooked once the lid is closed.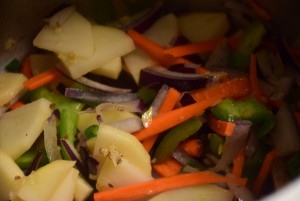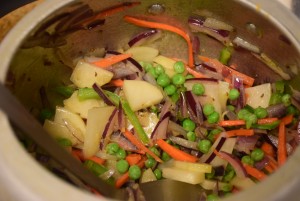 5. Next add all the dry spices viz. salt, turmeric, red chilly, fennel powder, coriander powder, curry powder etc. Stir everything together so that all the veggies get coated nicely.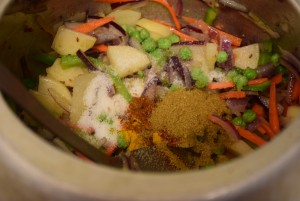 6. Lastly add water and sewai and stir them too. After that add the paneer cubes and close the lid. If you have less paneer, grate it and save it for garnishing in the end.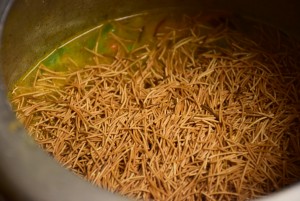 7. Let it cook till one whistle blows . After the whistle turn off the heat and shift it to a colder surface.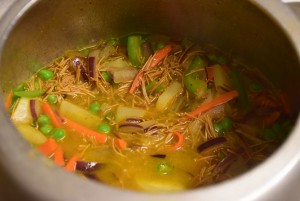 8. Let the pressure release and then open the lid. Top it with your favorite nuts, cilantro leaves and serve. It may take 3-5 mins for the pressure to release. Don't hasten the process by trying to open the lid immediately after turning off the heat. This could be hazardous and the sewai will be left uncooked.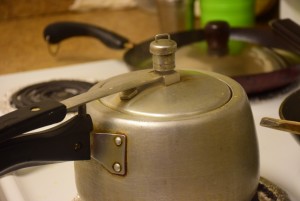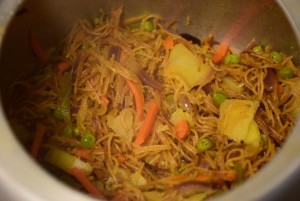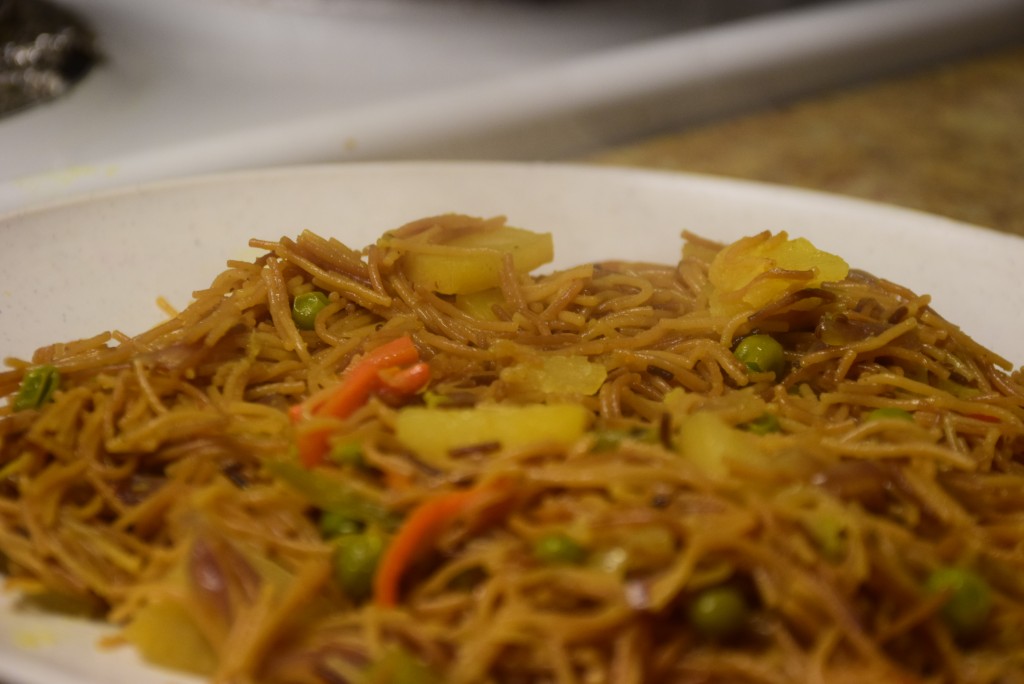 Tips : Be careful while adding water . Too less water could burn the sewai and too much water will make them thick,sticky and soggy. But if you follow the exact amount I am sure you would get the best results.

Add a dollop of clarified butter (ghee) in the end to enhance the taste and nutrition. 🙂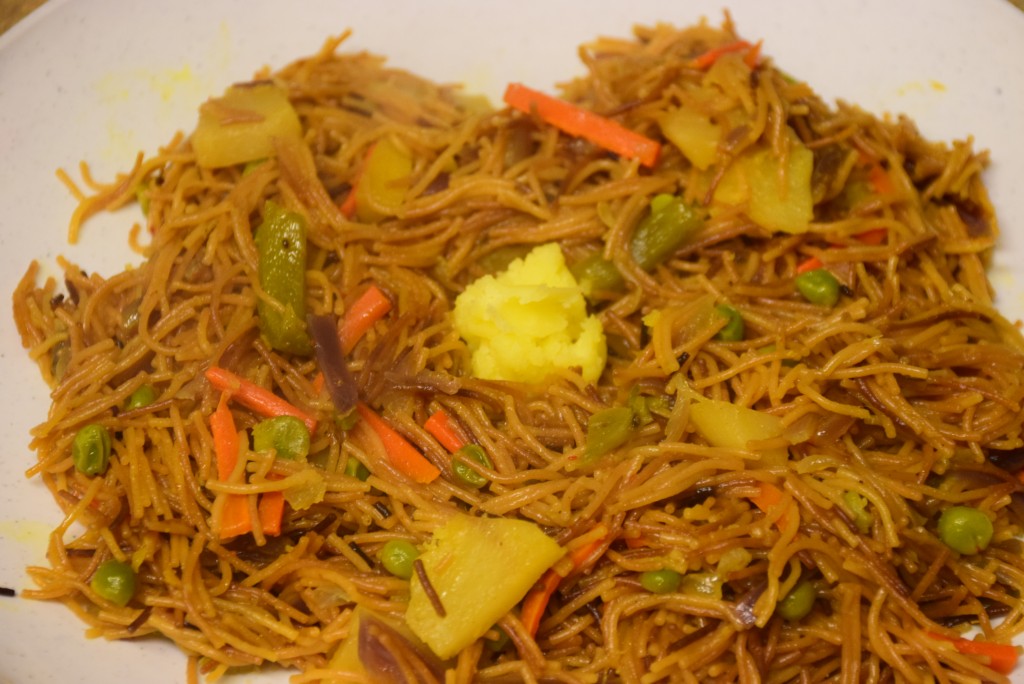 Happy winters !! Till then Happy cooking !! 🙂