Pineapple upside down cake with muffins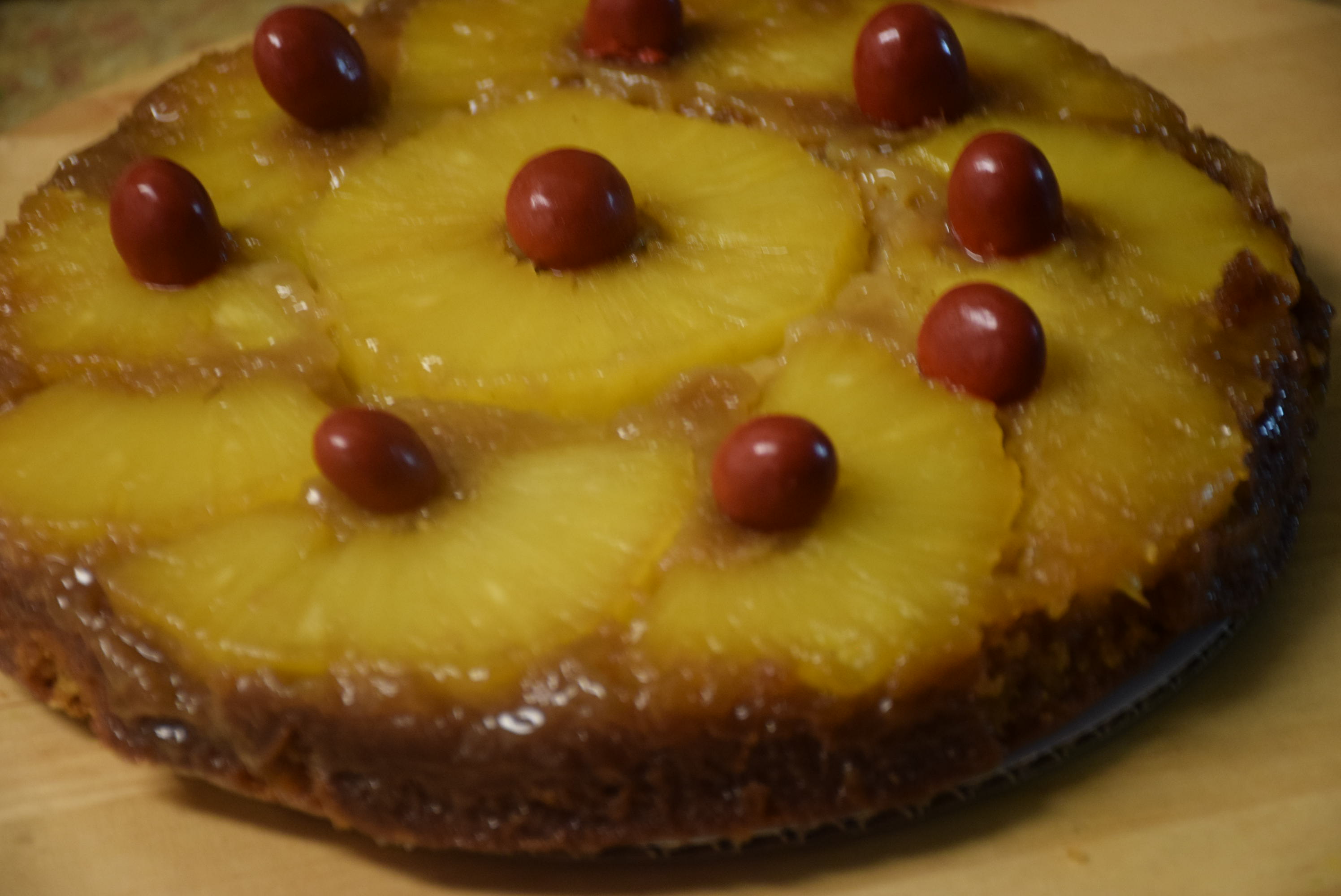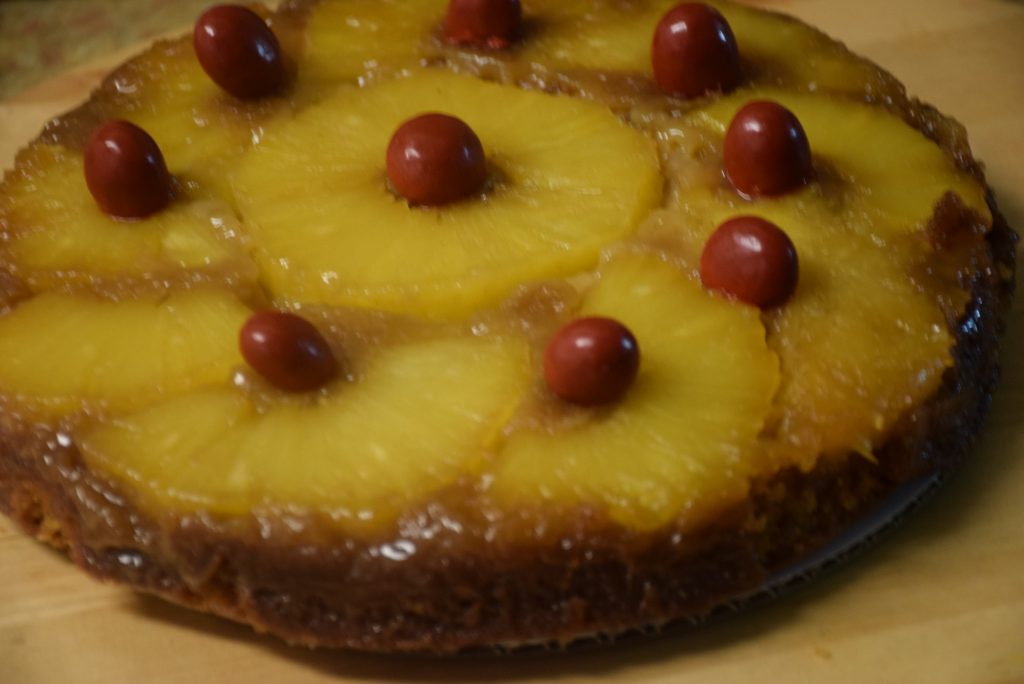 I love surprises, and who doesn't ? More than receiving, I enjoy in giving surprises. The happiness doubles if it is received and accepted with equal love. 😀 .One of my friends' birthday passed and I wanted to surprise and celebrate her day again. So we invited them for lunch and surprised them with this home-made cake.

We were happy to know that this cake was among their favorites. Our menu included – Uttapams, Sambhar,Medu vada, Red coconut chutney, Green coconut chutney and peanut coconut chutney. We all relished the lunch together with some chit-chat.


I first ate this cake at 'Sweet Tomatoes"- the Salad buffet restaurant and it became my instant favorite. Usually this cake is made from canned pineapple, but I used fresh pineapple. Tutti- frutti is not the main ingredient, I added for some Pan flavor . After trying this cake , I am sure you would crave for more. Let's have a look at its recipe now..
INGREDIENTS:
1. All purpose flour/refined wheat flour (maida) – 1 and half cups or 200 gm
2. Baking soda – 1 tsp
3. Baking powder – 1 tsp
4. Salt – a pinch
5. Light Brown sugar – 5 to 6 tbsp
6. Unsalted Butter – 7 tbsp(for caramel) + 1 tbsp (for greasing)/1 stick
7. Fresh Pineapple slices – 5 to 6
8. Pineapple juice – 2 tbsp
9. Sweetened condensed milk – 1 can or 356 ml or 400 gm
10. Heavy whipping cream / homemade yogurt – 2 tbsp
11. Tutti -frutti – 1/4 cup (optional)
12. Carbonated Vanilla cream water / sweetened seltzer soda / flavorless plain soda – 1 cup /250 ml
13. Chocolate covered cherries – 8-10
14. Yellow Gel color – 1/4 tsp (optional)
15. Vanilla extract or pineapple essence – 1 tsp (optional)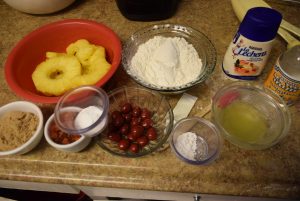 METHOD:
| Preparation time: 5 mins | Cooking time : 45 to 50 mins | Makes 1.5 lbs of cake |

1. Cut,shave and slice the pineapple in round slices or discs of nearly equal thickness. You may use a pineapple corer too. Keep the butter, whipping cream or curd out of refrigerator and start with the recipe once they are all at room temperature.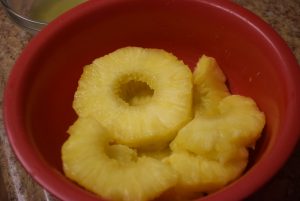 2. Prepare a 6″ cake pan by adding 1 tbsp of butter to it. Melt it in the oven at 350 degree F or just use the room temperature butter and grease it well. I melted the butter in microwave for 25 seconds. Preheat the oven to 350 degree F or 180 degree C.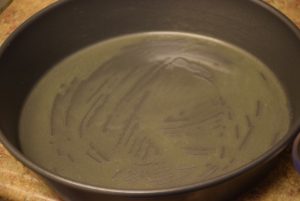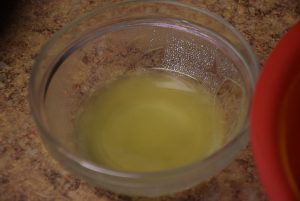 3. Now either we can make caramel and add it to our base or we can just add melted butter at the bottom and sprinkle some brown sugar over it. For making caramel ,add light brown sugar or white sugar in a non-stick pan and turn on the heat. Keep the heat low ,add butter to it. Keep on stirring or it may solidify and get stick to your pan in minutes. Keep an eye on the pan since the sugar crystallizes very quickly and it might then stick yo your pan.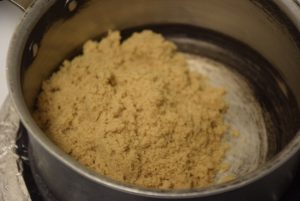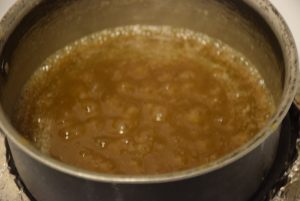 4. It takes nearly 3 to 4 minutes to make caramel with brown sugar and butter. As soon as the sugar melts and you see the bubbles surrounding the edges of the pan, the caramel is ready.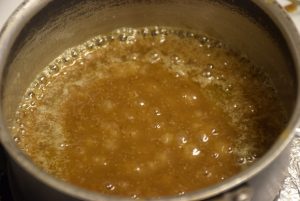 5. Pour it in the greased cake pan and allow it to cool to room temperature.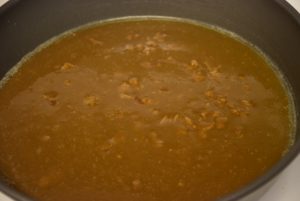 6. Now gently place the pineapple slices in a design you prefer in the cake pan. (Don't add (glazed or dry or chocolate covered )cherries at this stage, since they get burst in the pan while cooking. Hence I added them in the end.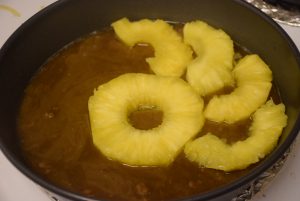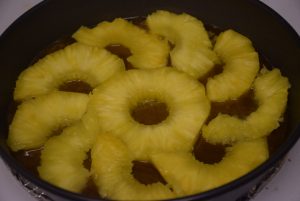 7. Lets prepare the cake batter now. Sieve the dry refined flour with baking powder ,baking soda and a pinch of salt in a dry bowl through a colander.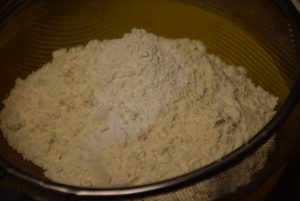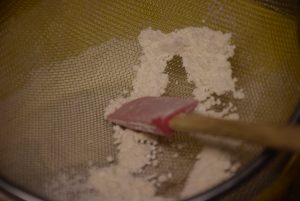 8. Mix the Tutti-frutti or dry pineapple pieces in the flour mix and stir them to get the flour coat all over.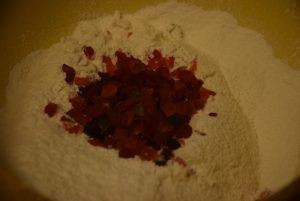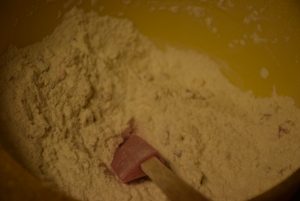 9. In another bowl(use the same butter bowl), open the can or bottle of condensed milk and pour it in it. Take a whisk or blender and blend it once.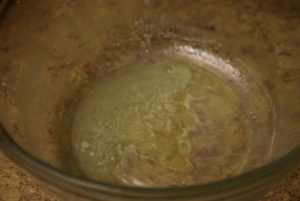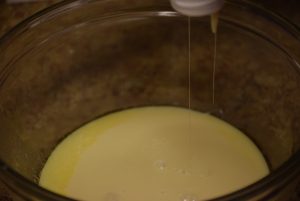 10. Now add the dry flour mix in almost 1/3rd part to the wet mix with a little soda. Keep on alternating the two ingredients till all the flour has been consumed. In between stir or blend the mixture well to get a frothy ,risen cake batter. (The condensed milk usually gives a dense structure to the cake. I have added carbonated water or soda only to make the cake porous and light, but if you wish you may skip it completely and replace it with water or milk. Also since my soda and condensed milk were sweetened, I did not add any sugar in the batter.)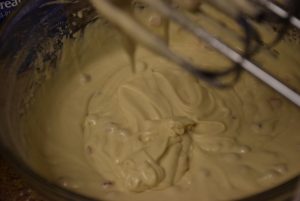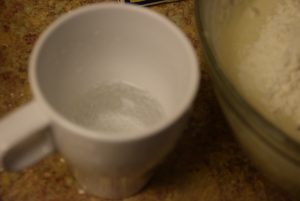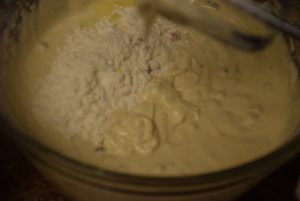 11. In the end add the fresh curd or whipping cream and blend it. Add a few drops of yellow food color and pineapple essence , if you wish. I , however, added only fresh pineapple juice to enhance its flavor.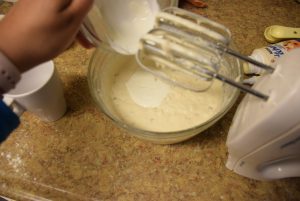 12. Once the batter is all bubbly and well mixed, pour it in the pineapple lined cake pan gently. Tap the pan 3 to 4 times on the counter to get rid of excess air bubbles. I also made some muffins by pouring the left-out batter in 6 heart shape cups.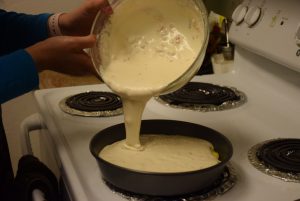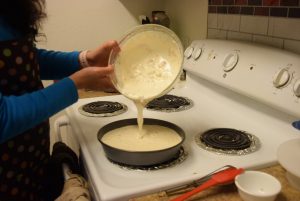 13. Bake the cake in the center of the oven on middle rack for nearly 45 minutes uninterrupted. After 45 mins check with a tooth-pick or fork or knife for done-ness. Muffins however, would be done in nearly 20 to 25 mins. So check the muffins after 25 mins. I took them out after 30 mins and they were ready.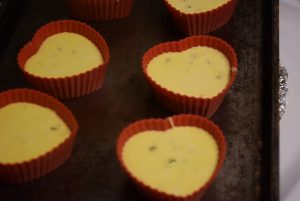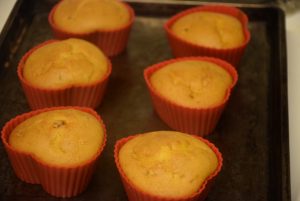 14. I checked the cake after 50 mins and it was done. Take it out and let it cool to room temperature for about 15 to 20 mins.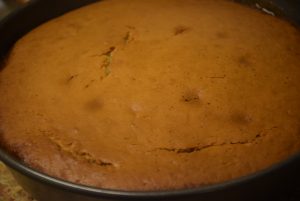 15. When it is cool to touch, invert it over a plate or a cake base (cardboard).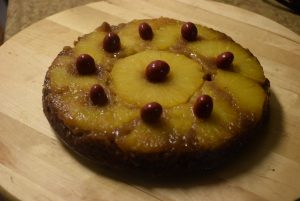 16. Garnish it with glazed or chocolate cherries . You may also use M & M's , gems for garnishing. The aromatic , colorful delight is ready to serve. 🙂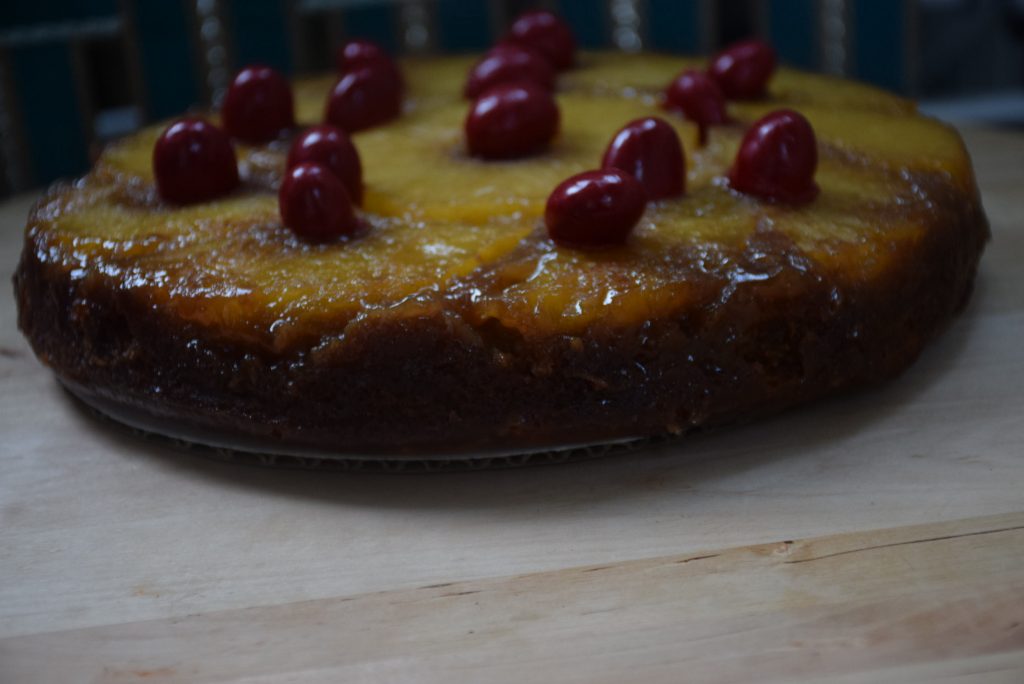 Serve it with Green tea or cardamom-tea. Enjoy it fresh.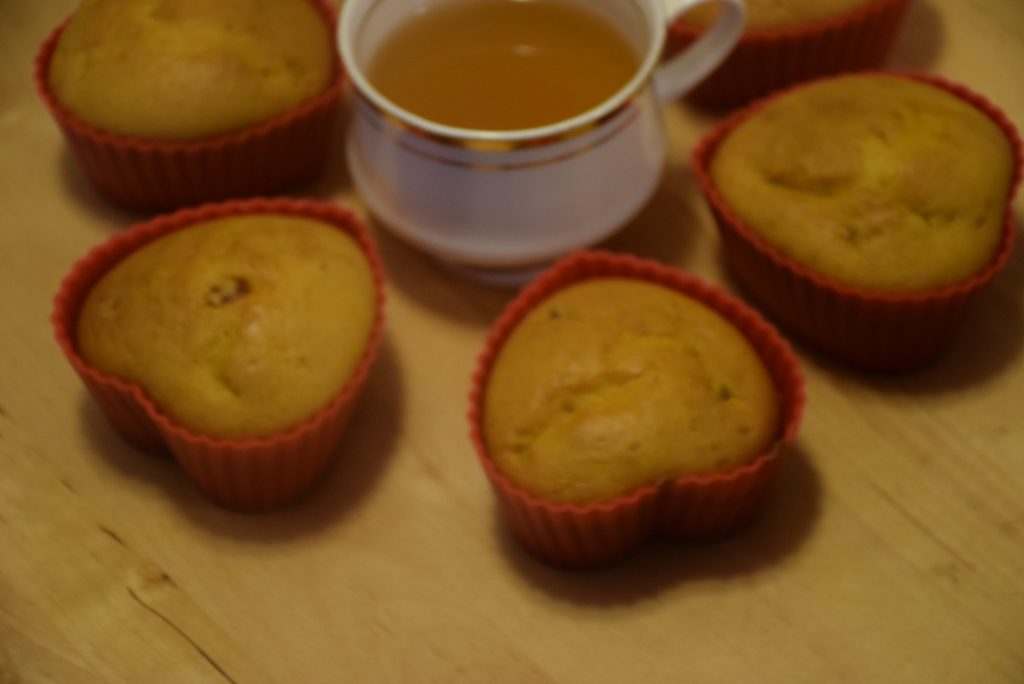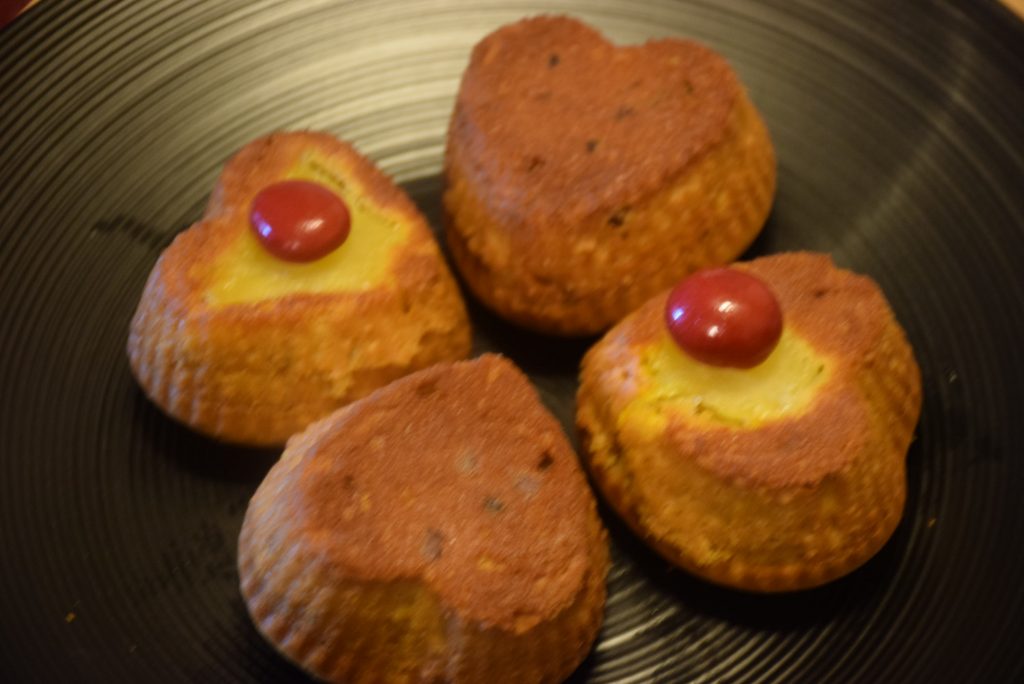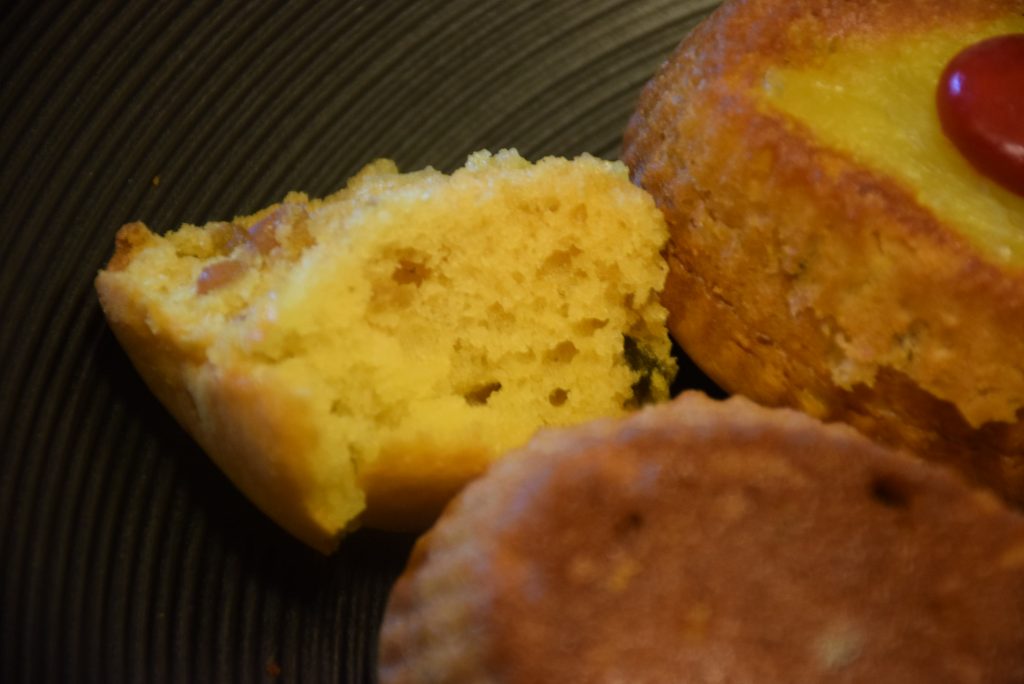 Thank you for reading this post, if you like the recipe or have nay questions, feel free to comment below. I am open for all suggestions !
Till then keep baking…
😀