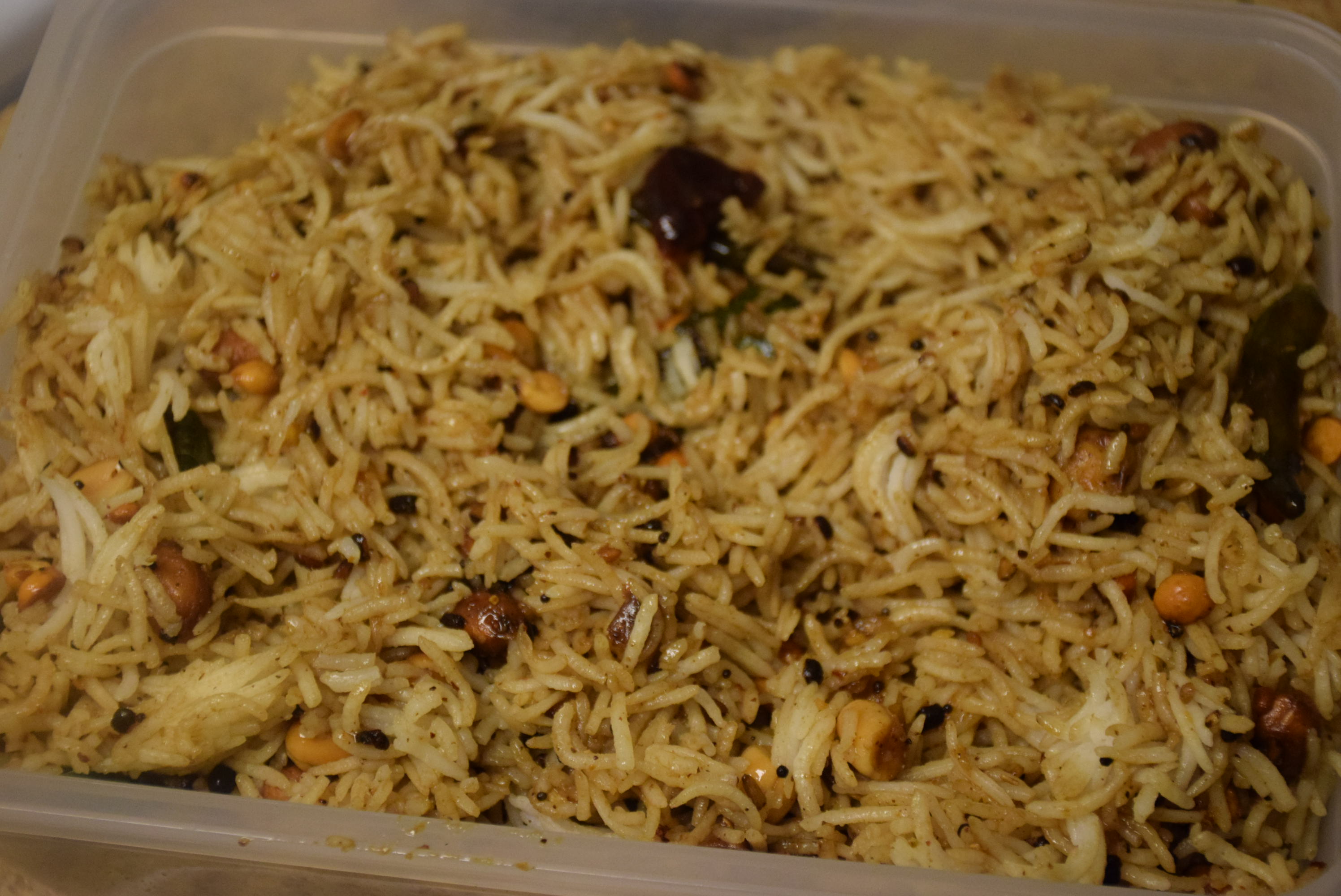 Inspired by my foody friends , I was tempted to try this recipe for my family and guests. I was happy to re-create this tasty rice dish in home ,after having countless times in restaurants. This recipe surely will be a keeper for you, since I have added the method to prepare Puliyogare masala too.

This spice powder can be stored like all other spices for future use. This is a common meal in South Indian homes and is very popular there. So whenever, you feel like eating spicy, tangy rice opt for them and you would be satiated. So lets check it now..
INGREDIENTS:
1. Whole Basmati rice (washed and soaked) – 2 cups
2. Cumin seeds (Jeera) – 1 tsp
3. Water – 2.5 cups (to cook rice)
4. Salt – 1.5 tsp
Puliyogare Masala(Spice powder) :
4. Chana Dal (split chickpeas dal) – 1.5 tbsp
5. Urad Dal (Split black gram dal) – 1.5 tbsp
6. Coriander(sabut dhania) seeds – 2 tbsp
7. Cumin (jeera)seeds – 1 tbsp
8. Mustard (rai) seeds – 1 tsp
9. Fenugreek (methi) seeds – 1/2 tsp
10. Sesame (til) seeds – 3 tbsp
11. Whole black peppercorns or powder(kali mirch) – 1/2 tsp
12. Whole red chillies (Lal mirch) dry – 5 to 6
13. Asafoetida (Hing) powder – 1/4 tsp
14. Dry coconut powder or flakes (khopra) – 5 tbsp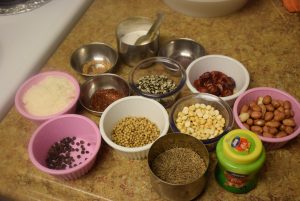 For Seasoning (tadka/Chhonk) :
15. Cooking oil – 4 tbsp
16. Mustard (rai) seeds – 1 tsp
17. Curry (meetha neem /kari patta) leaves – 2 sprigs or 12 to 15
18. Peanuts (Shend dana/moongfali) – 4 tbsp
19. Split chickpeas Dal(Chana dal) – 1.5 tbsp
20. Split black gram dal (Urad dal) – 1.5 tbsp
21. Asafoetida (Hing) – 2 pinch
22. Salt – to taste
23. Whole dry Red chillies (Lal mirch) – 1
24. Green chillies (hari mirch) – 2
25. Jaggery (Gur) – 4 tbsp (1/4 cup dissolved in warm water)
26. Tamarind (Imli) concentrate or paste – 2 tsp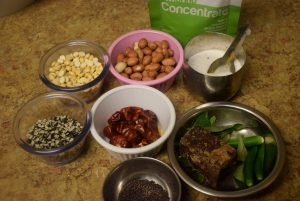 METHOD:
|Preparation time : 10 mins | Cooking time : 20 + 10 mins | Serves 6-7 people |

1. Wash and soak the Basmati or Sona Masoori rice in water for 30 mins. Also soak the tamarind in water .(I have used the tamarind concentrate -store bought). In the meanwhile let's prepare the spice powder – Puliyogare masala for this dish.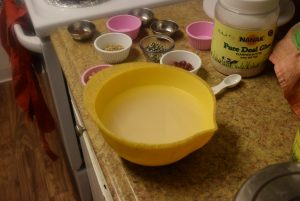 Making Puliyogare Masala :
2. Take a non-stick pan or small wok. Heat it on high and then add the urad dal and chana dal into it. Lower the heat to medium and dry roast them on low to medium heat till they smell aromatic.
3. In the same pan, add red chillies now . Dry roast them for 2 mins.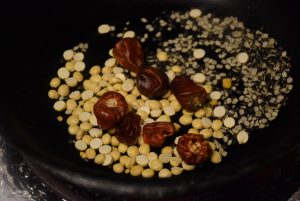 4. Next goes in the mustard seeds(rai), the coriander seeds(dhana),sesame seeds(til), peppercorns (kali mirch),hing and the fenugreek seeds (methi dana).Dry roast them for 3 to 4 mins or till they smell aromatic.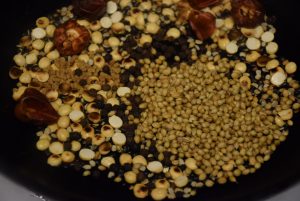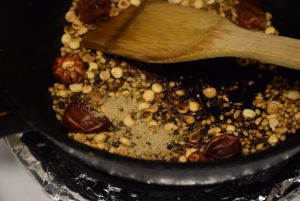 5. In the end add the dry dessicated coconut or coconut powder . Stir them continously on low heat till you see slight change in color of coconut powder.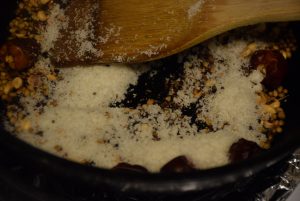 6. Turn off the heat and invert it in a plate to cool slightly for 5 mins. In the meanwhile, add the soaked rice with water and salt in rice cooker (microwave or pressure cooker ). Cook them and keep ready.[In microwave this much rice takes approximately 12-14 mins to cook.]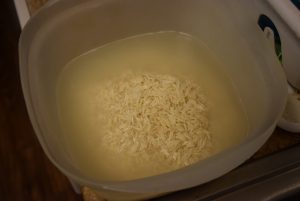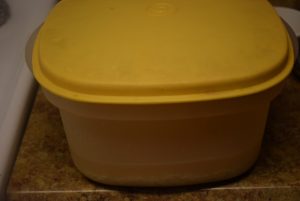 7. Ground the cooled roasted whole spices in fine powder using a grinder or mixer jar. Puliyogare masala is ready to use now.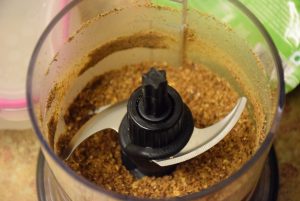 Preparing seasoning :
8. In the same(or different) wok , now add oil and mustard seeds and let them crackle on high heat.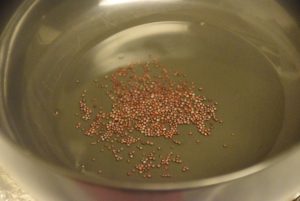 9. Next add the Urad and Chana dal and roast them in oil for 4 to 5 mins or till they change slight color.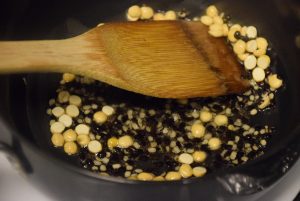 10. Add the peanuts and roast them in the seasoning (tadka) . Also add hing now and continue to stir for even roasting of dal and peanuts.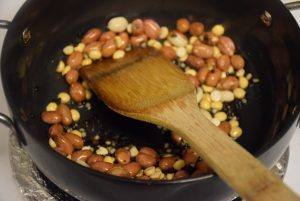 11. After this, add the green and red chillies and roast them with the mixture for a minute. Add curry leaves and stir them in the tadka. Lower the heat and continue roasting.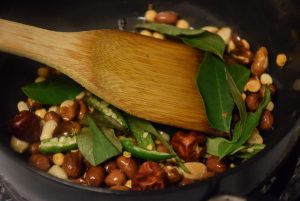 12. While it is getting roasted, add the jaggery in tamarind water and mix it well. Since I have used tamarind concentrate , I warmed the water for jaggery and then added concentrate(2 tsp) and jaggery to it.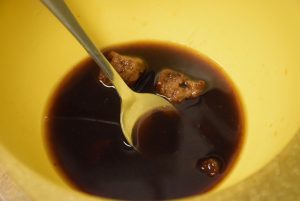 13. Add the tamarind-jaggery water to the tadka and let it come to a complete boil. Keep stirring in between.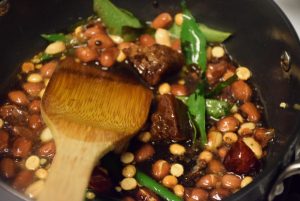 14. Once the mixture starts boiling , add 2 tbsp of Puliyogare masala, salt and lower the heat. The mixture would start thickening and when it reaches a thick liquid or honey like consistency, turn off the heat.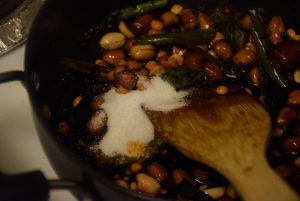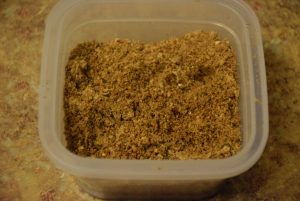 15. If you feel that the tadka has dried up and thickened a lot, add 3 tbsp water and cook again to adjust its consistency. It should be a miscible thick liquid.
Mixing
:
15. Release the pressure of rice, and mix the seasoning just made in parts with the rice. Carefully mix them , since the rice might break . Also the rice should be 90% cooked, or they might get sticky after adding the seasoning. (You may also use any leftover rice that is dry and cold for making this .)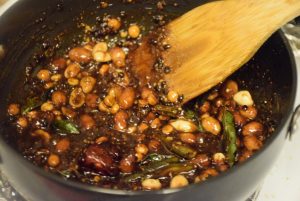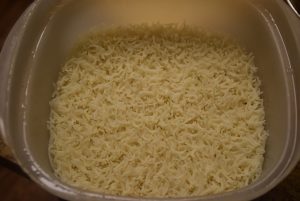 16. Serve it in your favourite platter and enjoy with your family and friends !!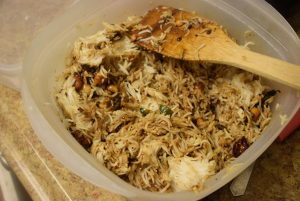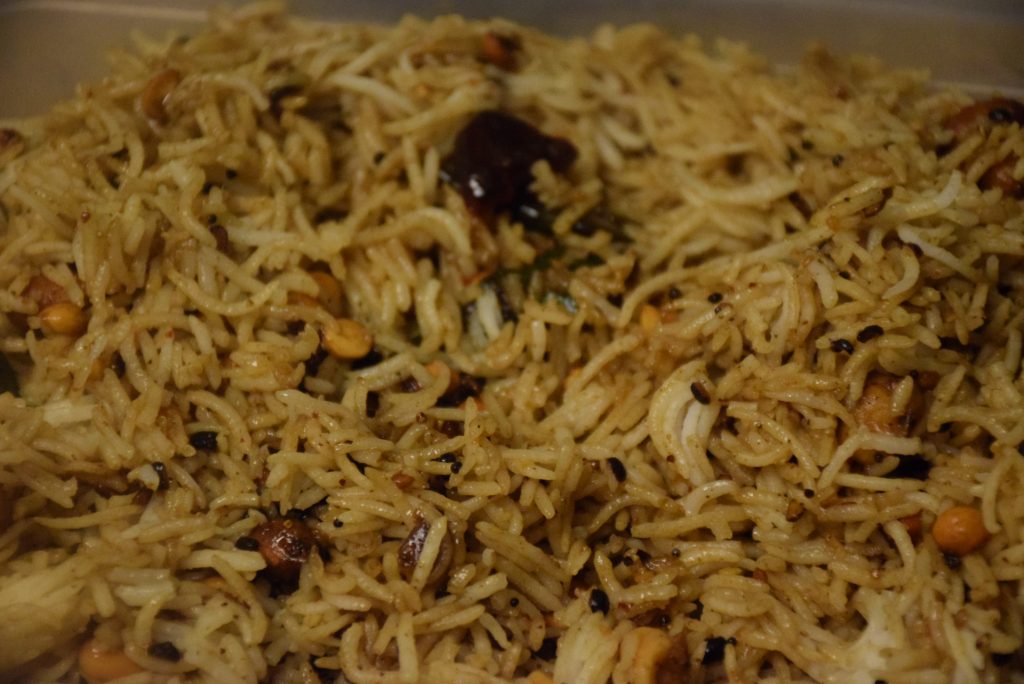 Hope this recipe gives you the essential flavor and a spicy kick to your meal ! Please leave your suggestions and corrections if you found any, in the comment box below . 😀
Till then keep cooking …
🙂