Roomali Roti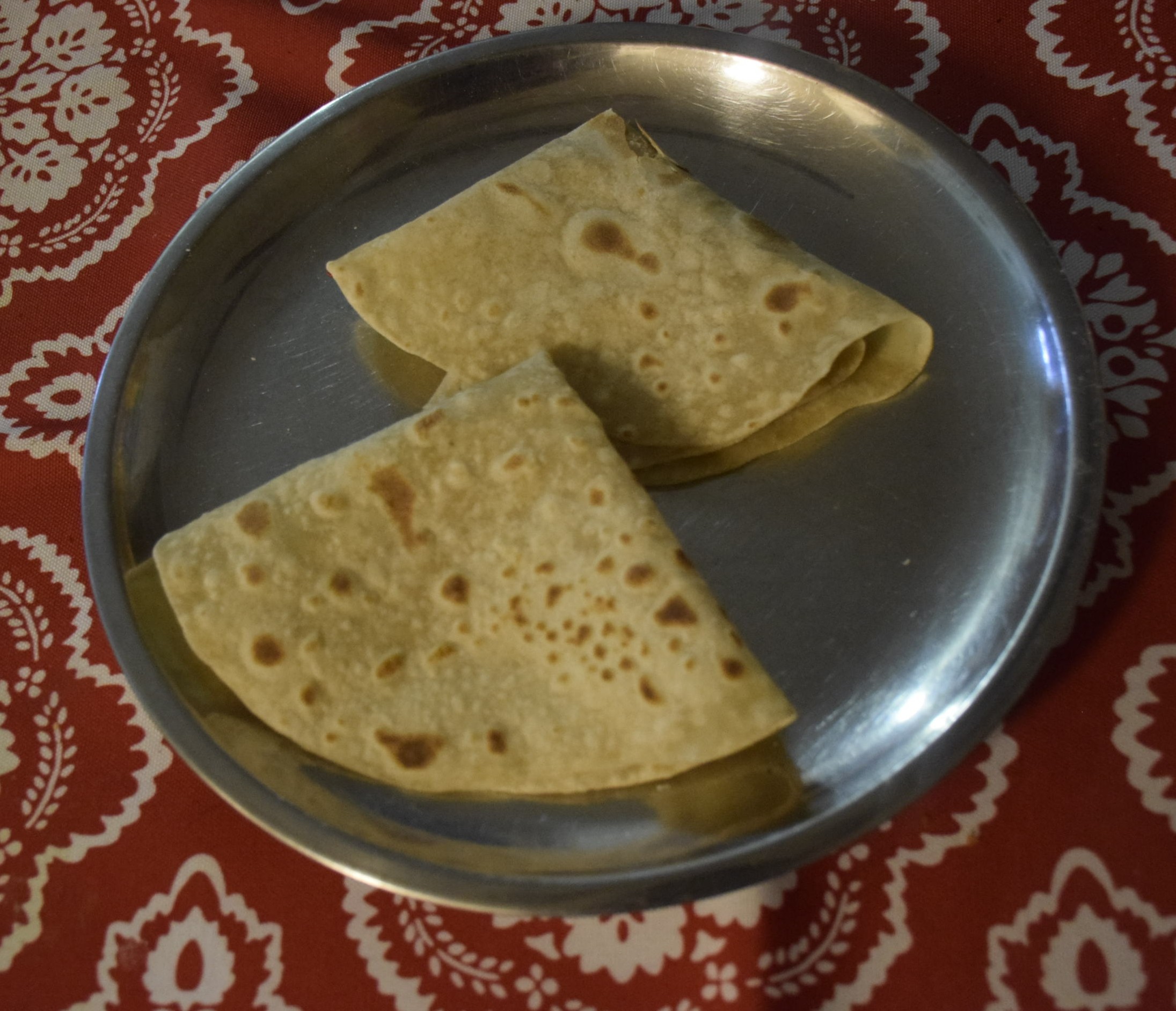 Sometimes you crave for the North-Indian Roomali Roti which you get in dhabas!! So what to do in such a perplexed moment? Simple . 🙂 make your own..
Have you ever wondered why it is called Roomali . Simple. Because it is soft ,tender, stretchy like a kerchief. The thin and soft texture is what I loved the most in it. It could be crushed in Hands like a kerchief and still you will find it intact. Thats the kind of softness it brings..

Although it could be made with whole wheat flour too , but for an authentic roomali try with maida (all-purpose flour). Atta however, is a healthier version of the same. So lets enjoy making and eating roomali roti today. I have found that for softer versions you need to take equal amount of maida and atta. If you take double amount of maida than atta, then it may not develop that glutenous structure and if you try it with just plain atta , you may not like its taste.
INGREDIENTS:
1. Whole wheat Flour (atta)- 1 cup
2. All-purpose Flour (maida)- 1 cup
3. Salt – 1/2 tsp
4. Rice flour for dusting (optional)
5. Cooking oil for smearing pedha
METHOD:
| Preparation time : 30 mins | Cooking time : 20 mins | serves 2-3 persons at a time |
1. Take atta, maida, salt in a paraat ( shallow bowl). Mix them well with hands.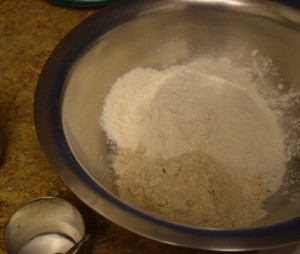 2. Start adding water slowly to make a soft dough. I used almost 1.75 cups of water for making this much dough.

3. If you find the dough is too sticky apply some ghee( clarified butter ) on your hands and smear your dough with it. If it is still sticky add some 2 tbsp atta and roll your dough into it.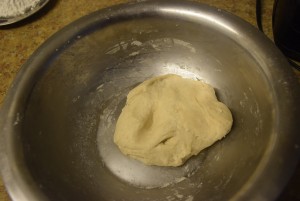 4. This dough is softer than the rotis' dough. Now keep it covered with a moist cloth or a plate for 20 mins.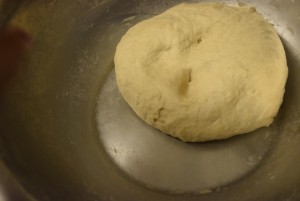 This is how it looked after 20 mins.Not much difference while you see, but yes in the texture you will note that it has acquired that gluten and softeness.

5. Heat the griddle(tawa) on medium heat.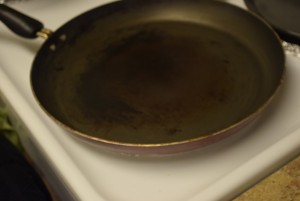 6. Now take out 2 lemon size pedhas or balls from the dough. Flatten them between your palms.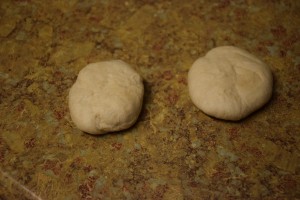 7. Smear them both with cooking oil on one side. Slowly dust them in rice flour.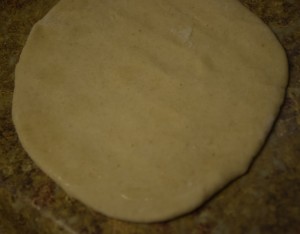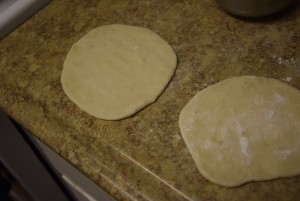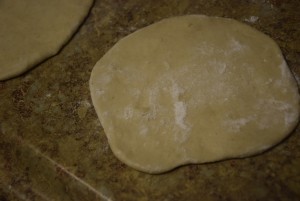 8. With rice flour dust face-to-face keep them on each other and start rolling out the roomali.(Rice flour helps in acting as the non-sticky agent here. So after wards when we peel the 2 rotis we will get 2 thin rumalis.In the absence od rice flour you may use maida too.)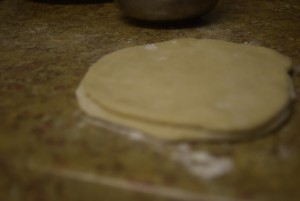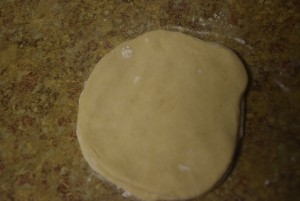 9. Sprinkle some maida on your counter and the pedha. Now roll the roti slowly in a big circle of 8 inches diameter. (This roti has to be rolled on the counter because our rolling boards(chakla) are usually smaller in diameter).

10. Flip the roti while rolling on both sides and try to roll it as thin as possible without any cracks or wrinkles in the roti.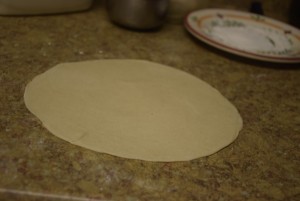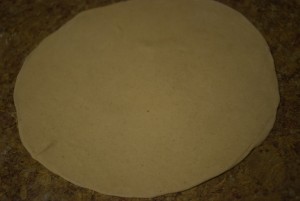 11. Now carefully pick up the roti and place it gently over the griddle with your other hand.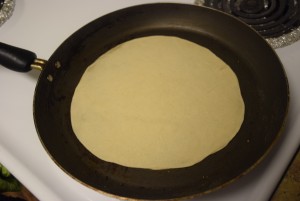 12. Let it cook from one side for 2 mins.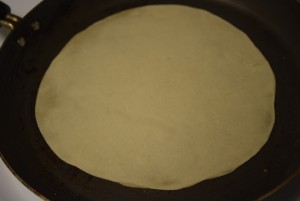 13. Then turn it on the other side and cook it too for another 1 min.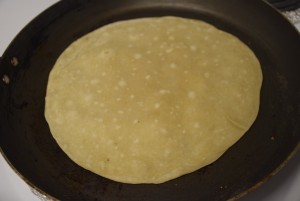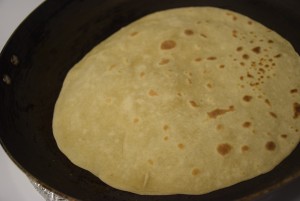 14. Once its cooked from both the sides, place it on a plate.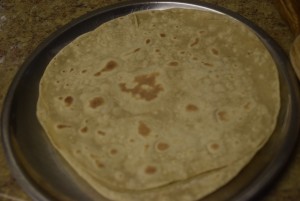 15. Now carefully separate the two layers using a pair of tongs and a knife . If the rumali has puffed up well while cooking you would be able to separate it with your fingers too. But be careful while doing so, because it will release hot steam which could burn your hands.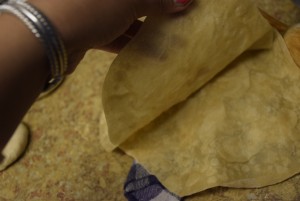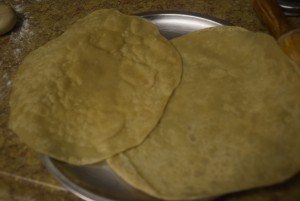 16. You may cook the inner side,once it is separated, but I serve it as it is just like restaurants..
See after crushing, its shape remained intact !!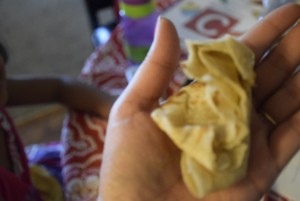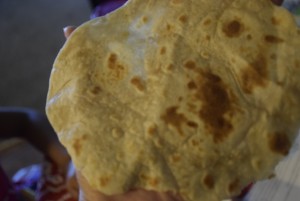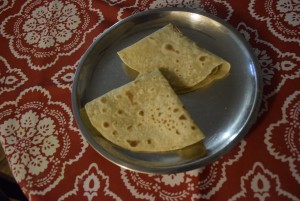 I made this Roti with just plain whole wheat Flour (atta) and it turned out equally well.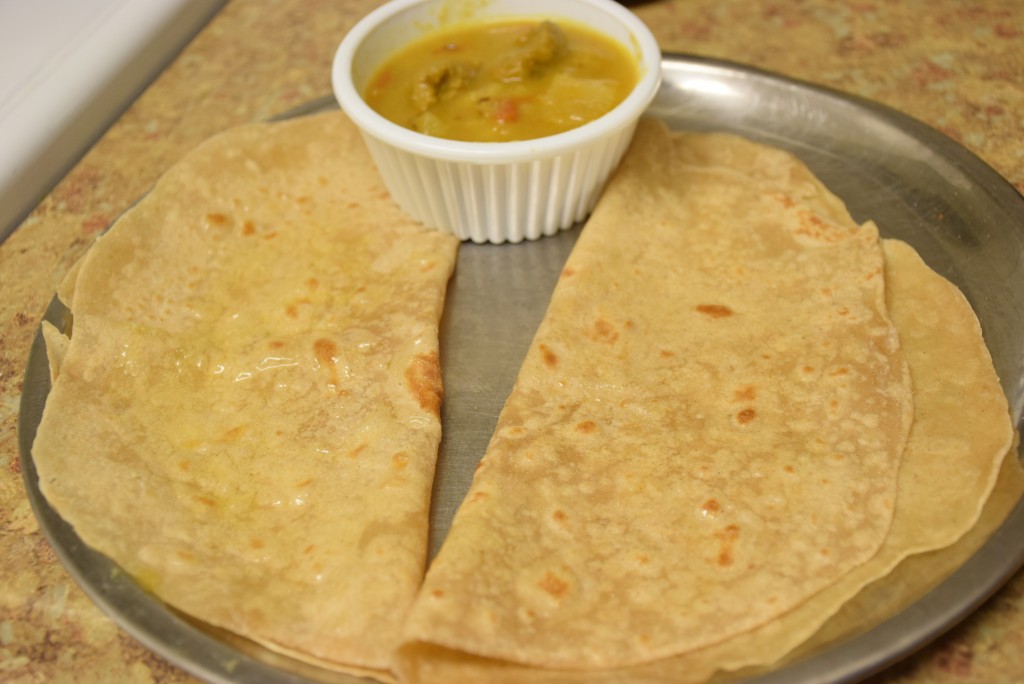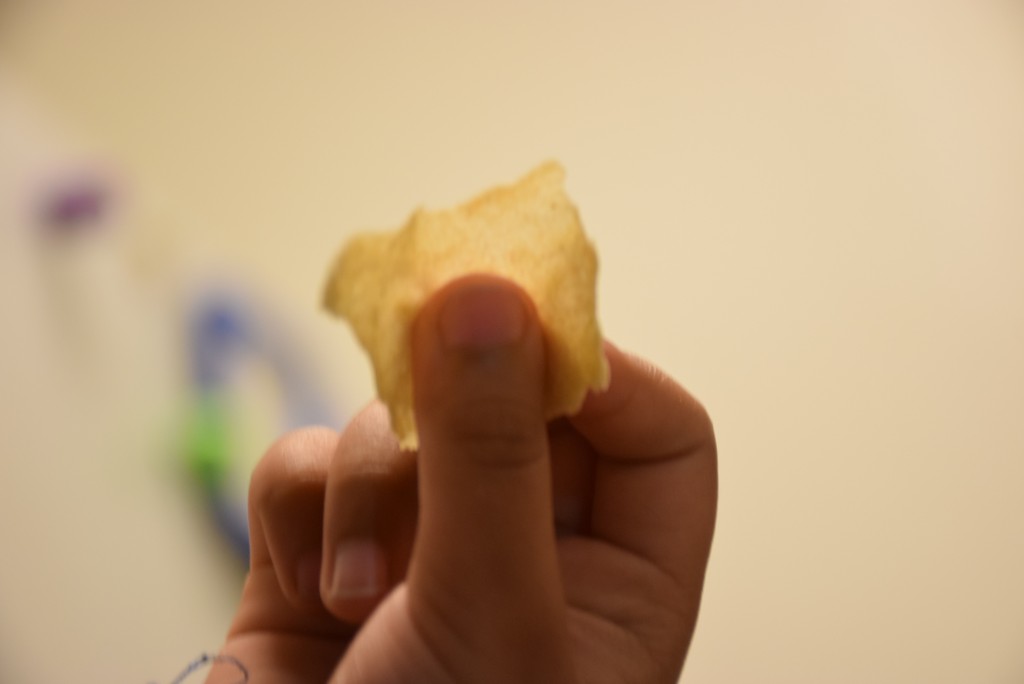 So enjoy and share your experience with me!! 🙂