Sama ki tikki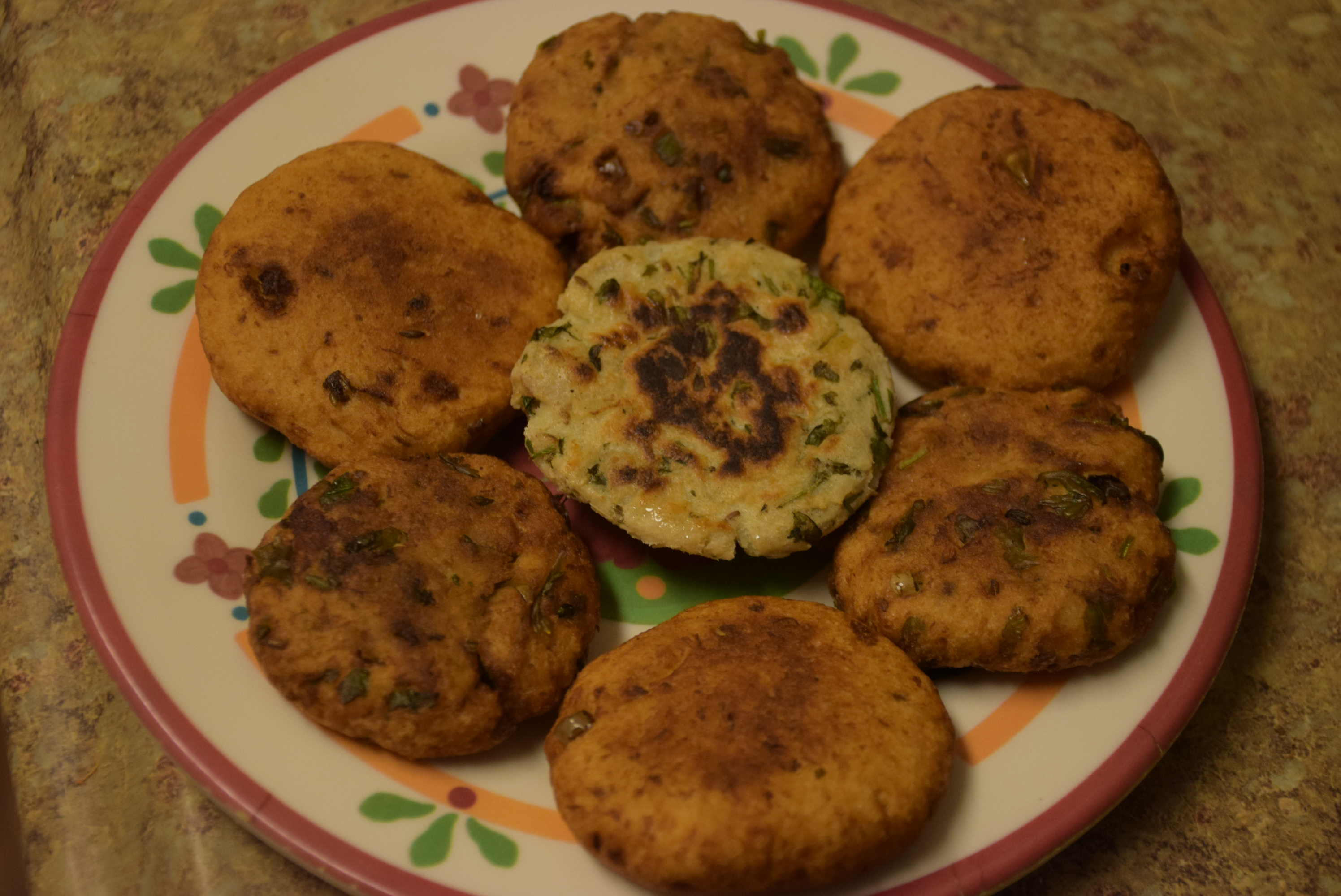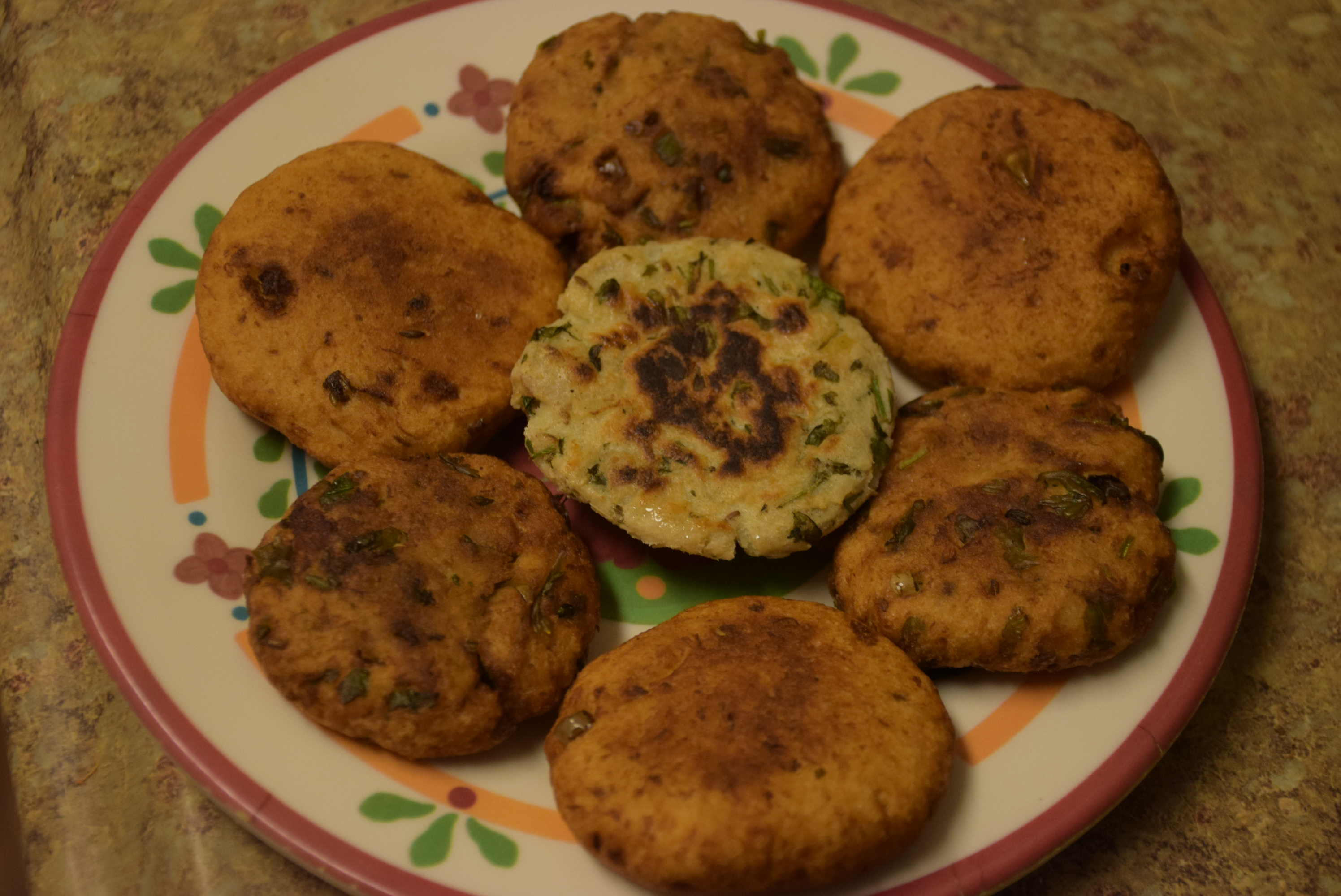 Samak or samo or moriyo seeds also known as Mata ke Chawal are not only health-friendly but could be used for making Vrat Tikkis too. Believe me this recipe is not a long one, and you would love them rather than the usual potato-stuff for a break.

Yes, I didn't use potatoes in them, and for the secret ingredient lets go to the recipe now.. 😉
INGREDIENTS:
1. Samo seeds/ Samo powder( shamak ke chawal ya atta) – 1/3 cup
2. Boiled Taro (arbi) – 2
3. Rock salt (sendha namak) – 1.5 tsp or to taste
4. Green chillies (finely chopped) – 2
5. Finely chopped coriander leaves/cilantro (dhania) – 2 tbsp
6. Grated ginger(adrak) – 1 tsp
7. Lemon juice – 1 tsp
8. Cumin seeds (jeera) – 1/2 tsp
9. Coriander powder( dhania powder)- 1/2 tsp
10. Fennel powder (saunf powder) – 1/4 tsp
11. Water -1 tsp if required (optional)
12. Cooking oil – 1 cup or 1 tbsp (deep frying or shallow frying)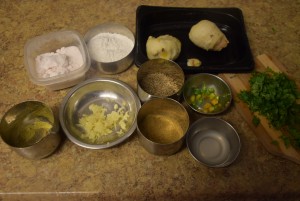 METHOD:
Process 1 >>
| Preparation time : 6 mins | Cooking time : 15 mins | Makes 5-6 patties/tikkis |

1. Boil the arbi roots in pressure cooker for 10 mins. I have however , boiled them in microwave. For this you just need to wash them and put them in a ziplock bag or any transparent plastic bag , zip it up or close the mouth and keep them(2 taro) for 5 mins.

2. Cool them ,peel and keep aside. Now mix the samo powder, mashed arbi, salt, coriander powder, green chillies, cilantro, ginger, lemon juice , cumin seeds and fennel powder in a bowl with hands. Also in the meanwhile, heat some oil in a wok(kadhai) at high for deep frying.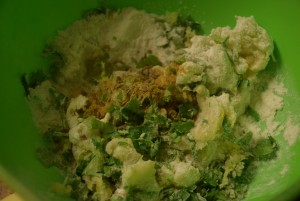 3. If you feel the dough is quite hard, add few drops of water and knead it.

4. Pinch a portion from the dough and shape it into flattened balls by pressing between the palms.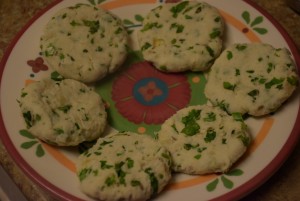 5. Heat a griddle (tawa) on medium heat and then spread a spoonful of oil on it.

6. Now place the tikkis made on the heated tawa ans let them cook for 8-10 mins on one side. Then turn them and cook the other side for 3-4 mins. In all it will take 12-13 mins to shallow fry them on the griddle.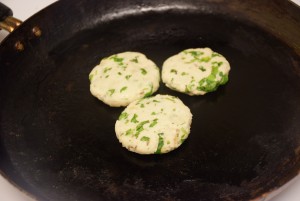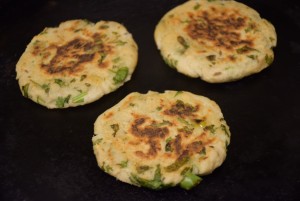 7. You may also deep fry them in kadhai. By this time , the oil must have heated so add the tikkis slowly from the side in the wok. Let them fry for 4-5 mins on one side. When they change color ,turn them carefully and fry for another 3 mins .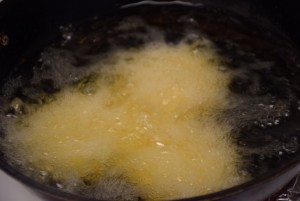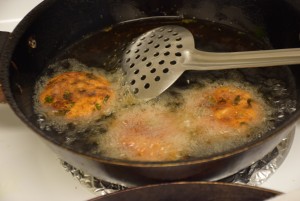 8. Take them out with a slotted spoon on a paper-towel lined plate and serve hot with dahi (curd) and Lauki ki sabzi.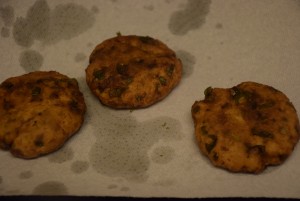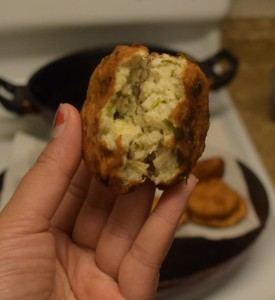 Process 2>>
| Preparation time : 30 mins | Cooking time : 30 mins | Makes 5-6 tikkis |

1. If you don't have the samo atta, then we may use samo seeds too. For this soak the samo seeds in equal quantity of water for 10 mins.
2. In the meanwhile boil 5-6 taro roots and cool them under tap water.
3. Now drain the water from the seeds and then add the samo seeds in a pressure cooker with 2/3 cups of water.
4. Pressure cook them till one whistle or you may boil them in a pan with 1 cup water.
5. Now let the rice cool too . Then add the mashed Taro roots in the rice just formed. If you feel that the mixture is crumbly or gooey, add more taro roots .For e.g with 1/3 cup of samo seeds you may need upto 3 arbi mashed together.
6. Follow the steps 2 to 8 above.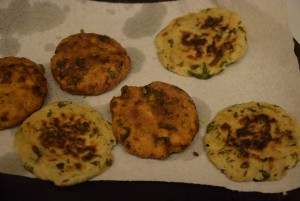 These cutlets (tikki) are kids' favourite too. Serve them with tamarind chutney or Mint chutney(if allowed) and enjoy. For my daughter I offered her with tomato ketchup. 🙂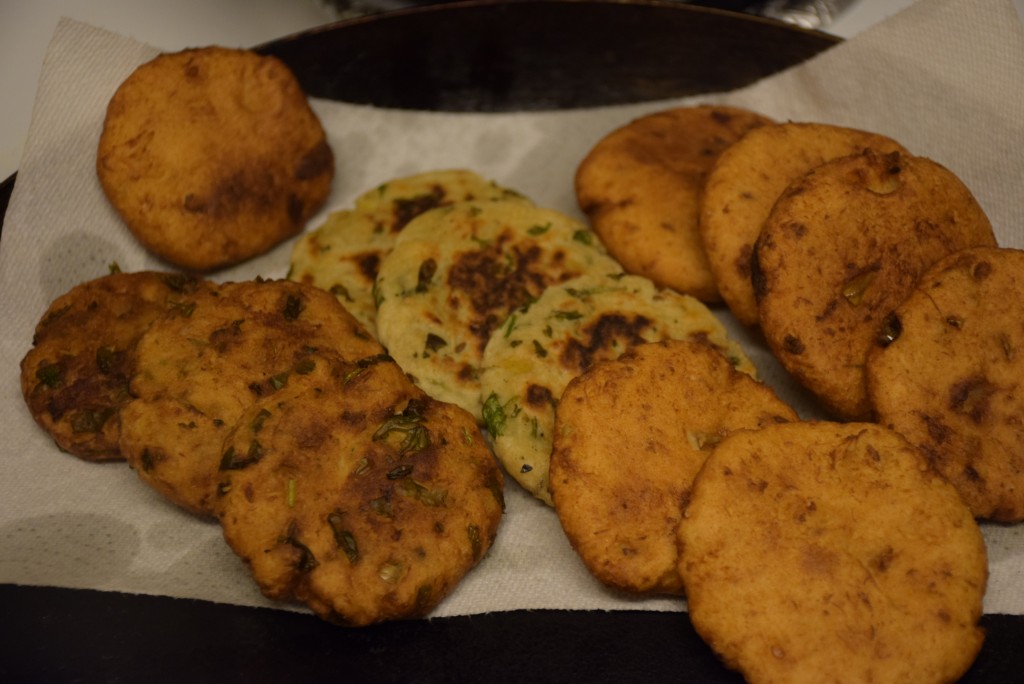 Please feel free to ask or suggest in the comments below !! Till then Happy Navratri ! 🙂