Sewai Kheer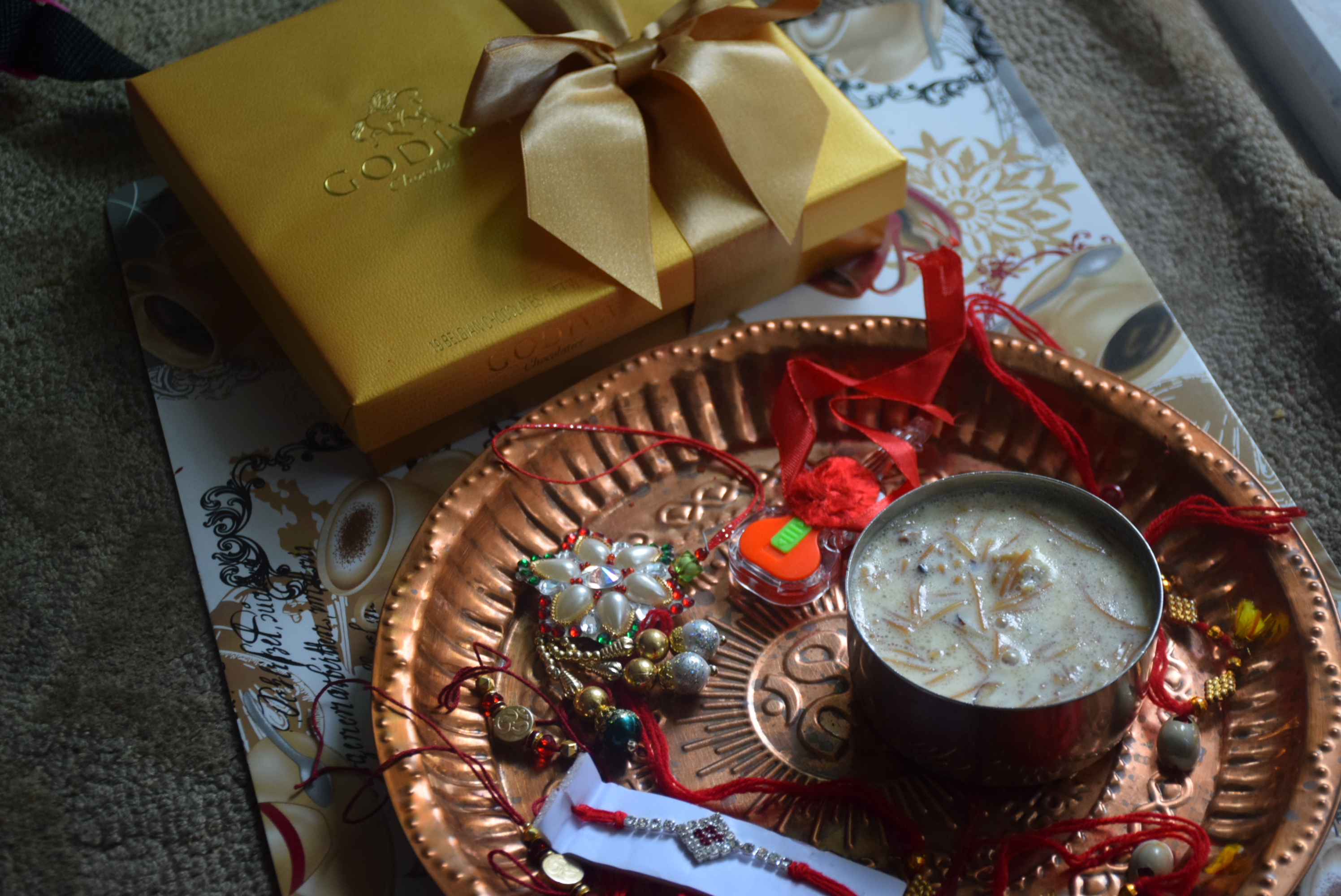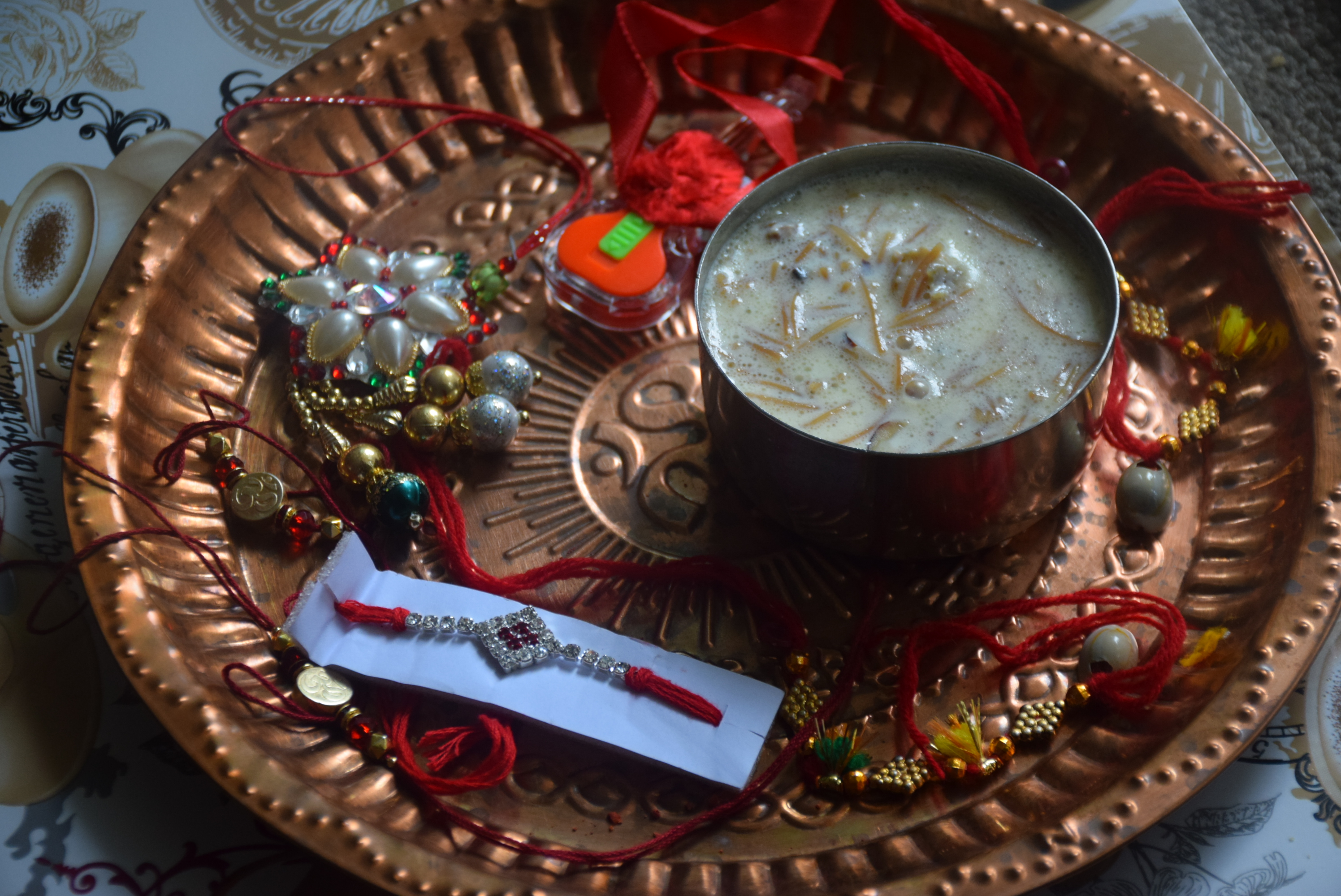 Want to try an oil-free and less time-consuming sweet dish ?? Then here is the Sewai kheer. We worhip "Soan" and our Gods with Rakhi and "sewai kheer".

I made this on Raksha Bandhan and its simplicity and time saving nature just spells you. It took less than 15 mins to cook this yummy sweet dish for your brother and family.. till then enjoy festivals !! 🙂
Hope this will infuse a fresh ray of positivity in your life.

[If you want to learn an important free tip scroll till the end to found it. Whole recipe in 5 mins.]
INGREDIENTS:
1.2 cups of milk.
2.1/4 cup of sewai or bambino sev/vermicelli sewai
3.1 cup of sugar.
4.a pinch of saffron
5.2 tbsp of halved pistachios or almonds.
6. 3-4 green cardamoms grounded.
METHOD:
1.Take a heavy-bottomed pan(preferably non-stick) and pour the milk in it.

2.Bring the milk to boil.

3.Just 2 mins before the milk starts boiling add saffron strands and cardamom seeds in the milk.

4.When the milk begins boiling add the sewai to it and lower the flame to low.

5.Stir in the milk continuously. Now pay attention to the milk because it starts sticking to the bottom or sides of the pan.

6.Cook for 3-5 more mins till the milk starts thickening.

7.Now add the dry-fruits and continue stirring.

8.Turn off the burner and add sugar to it according to your taste.

9. Stir it again and let it cool at the room temperature.

10. Once it is cooled keep it in the refrigerator.

11.Serve chilled(optional).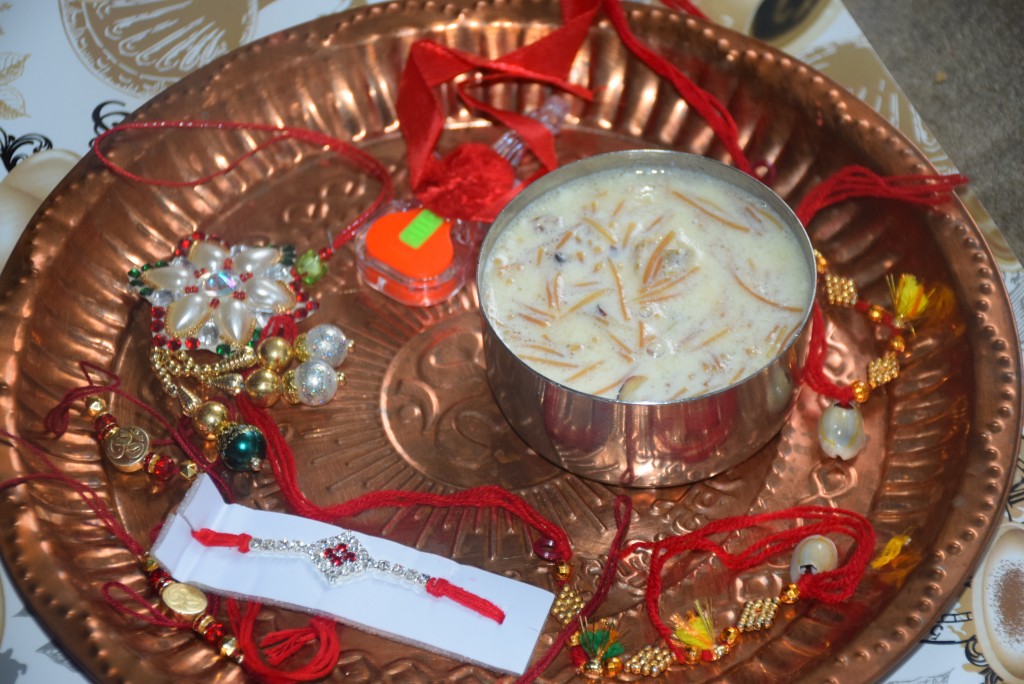 [Tip : If you have less time in hand, you want to make a quick sweet dish. Take a can of evaporated milk , add the roasted sewai in it and bring it to a single boil. Garnish with your favorite nuts and serve. This will serve 3-4 persons at a time and will take 5 mins in all.]
Enjoy !! Please share your reviews and suggestions below! We love to hear from you!! 😀