Shakkar pare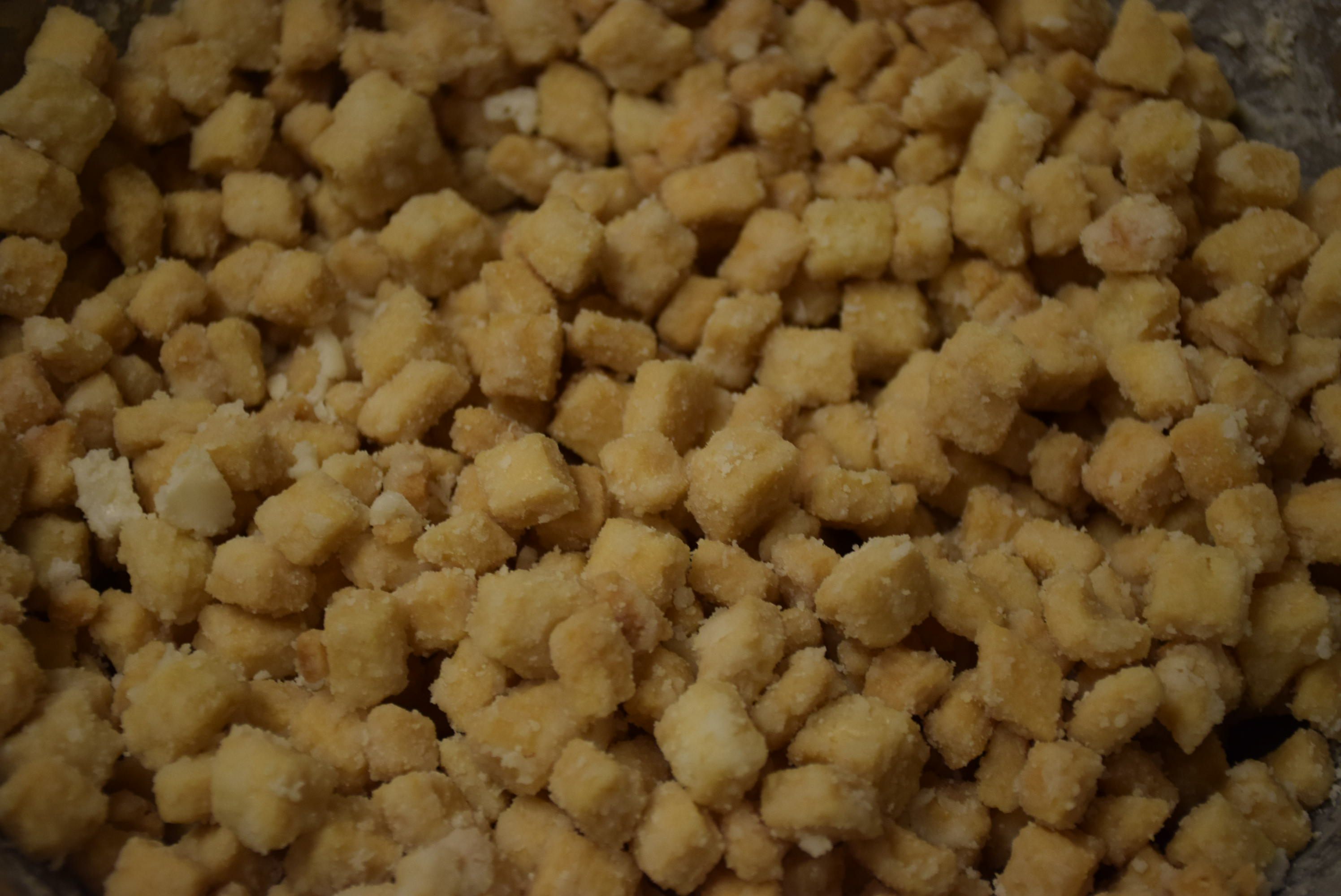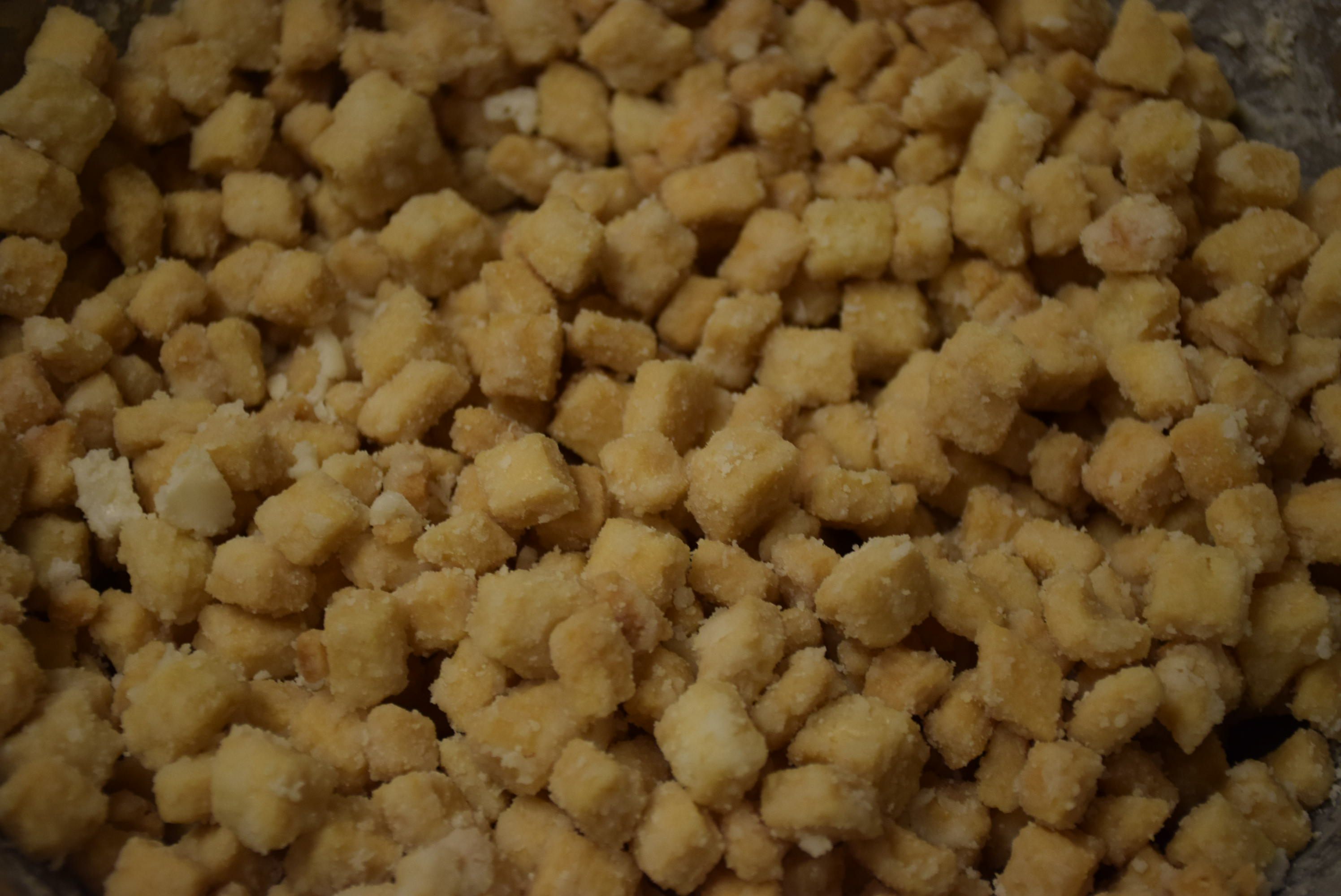 When Diwali is on the door, almost every second house in India is filled with the aroma of Shakkar pare. "Shakkar Pare" meaning sweet crackers, are not only mouth-melting in taste but are kids' favorite too. So no more hassles to feed your kid, if you how to lure them with Shakkar pare, ;).

My daughter is very fond of them and in this year's India trip she demanded them both from her Nani (my mom) and her Dadi(her dad's mom) . They were equally gleeful in making them and packing them for her. True that some delicacies make you home-sick.

I have made them for Annakut Prasad to be offered in a Bay Area temple on the occasion of "Govardhan Pooja". I am happy to make a small contribution in this Pooja (veneration). So if you want to try them you may divide the recipe by 2 or 3 . Lets see this simple and quick recipe…
🙂
INGREDIENTS:
For Dough :
1. All purpose flour/refined flour (Maida) – 3 cups
2. Clarified butter (Desi ghee) – 3/4 cup
3. Water – 3/4 to 1 cup (less than 1 cup approx.)
For Sugar syrup :
4. Sugar (cheeni) – 2 cups
5. Water – 1 cup
Frying :
6. Refined oil/cooking oil – 2 cups
METHOD:
| Preparation time : (5 + 25) mins | Cooking time : 40 mins | Makes about half a tray of 9″ by 12″ |
1. For making them , we start with preparing the dough first. Take flour in a tureen(paraat). Make a well in the center.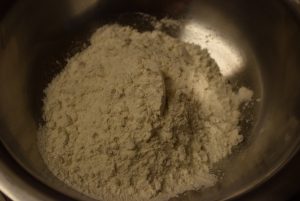 2. Add ghee in the center and mix it well with hands such that the flour gets a bread -crumb texture. If you hold some flour in your fist it should hold the shape for a while . So add ghee accordingly.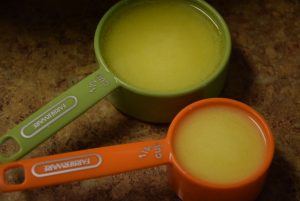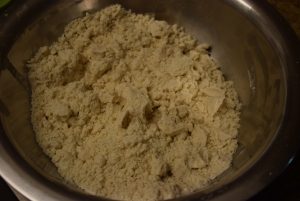 3. Now add water or milk in tbsp such that it just binds the dough . We need a stiff dough here. So just gather all the flour and use as little water as possible.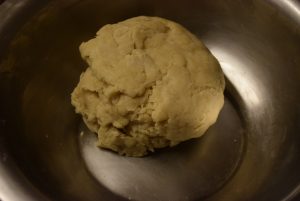 4. Cover it with a damp cloth or a plate for 20 to 25 mins.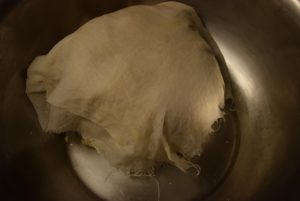 Frying :
5. Heat some ghee or oil in a wok. Its better to use ghee if you are using ghee in the dough and oil for frying if you are using oil in the dough.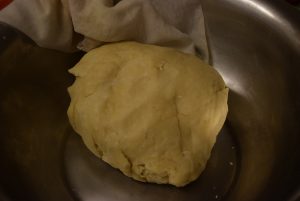 6. The ghee should be just hot enough ,such that a pinch of dough would sizzle at the bottom and come up slowly releasing more bubbles. When this temperature is attained, lower the heat.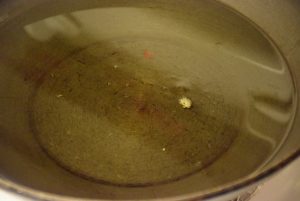 7. Take an apple size portion from the dough and roll it evenly (without using oil or dry flour) on a board as thick as 1 cm . Roll the edges neatly and don't just press the center of the dough.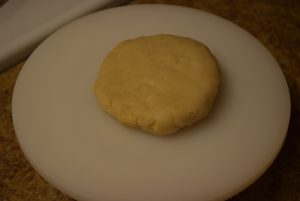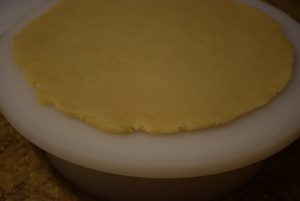 8. Now cut square shape pieces by making vertical and horizontal lines with a knife on the scratch-resistant board. Remove them in a bowl or plate with the blunt side of the knife. Similarly roll and cut all pare and keep them in a plate.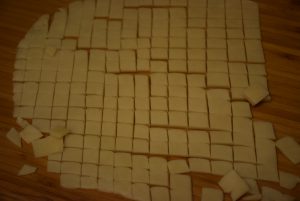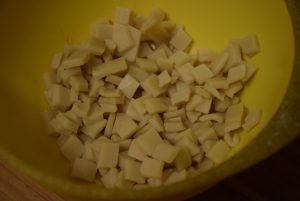 9. Check the temperature of the oil or ghee. If it is ready, drop one batch of pare or as many as the wok could accomodate without the ghee losing its temperature. You may increase the heat ,if you see bubbles have stopped in the wok just after adding pare. But once the pare come up and float, decrease the heat again. They will fry evenly, get a crunchy and layered texture on medium heat; so don't fry at high heat.
10. Once you see they have changed color and are golden brown , take them out on a paper-towel lined plate with a slotted spoon(poni). Similarly fry the next batch till all are done.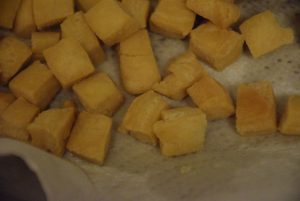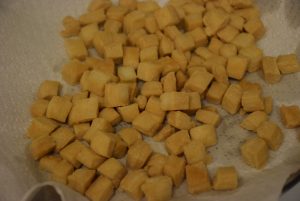 For sugar syrup:
11. Take a large pan or wok ,such that the pare could easily fit in with the sugar syrup. For making the 2 -strand sugar syrup, add sugar and water in it.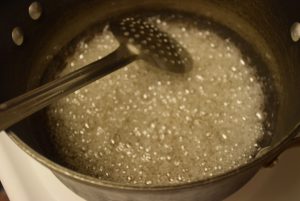 12. Bring it to a rolling boil. Now lower the heat to medium or low and check the consistency after cooling it. If you see one long string stretched( between fore-finger and thumb) unbroken, you are on a right track. I get this consistency after 4 mins.
13. Boil for another minute and check the consistency again. Minimize the heat while checking. If you see a long thread and a short one building up,turn off the heat. (This stage is called 1.5 thread in which 1 long thread and 1 broken thread is visible.)
14. Now quickly add all the pare and keep on stirring them till they are all coated. Remove the pan from the stove and keep on stirring. The sugar syrup will dry up after 5 mins and all the pare will develop a white sugar coating.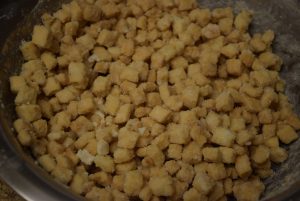 Notes:
[
1. If by chance you over -cook the syrup and get 2 threads or 3 threads, don't worry. Just add 1-2 tbsp water and reheat the syrup.
2. If you under-cook it, that means you take it off the heat at 1 thread and that too broken, don't worry again. Reheat it at high and turn the heat to low while checking.
3. A single thick strand is equivalent to 1.5 threads, so turn off the heat if you get the thick sticky strands.
]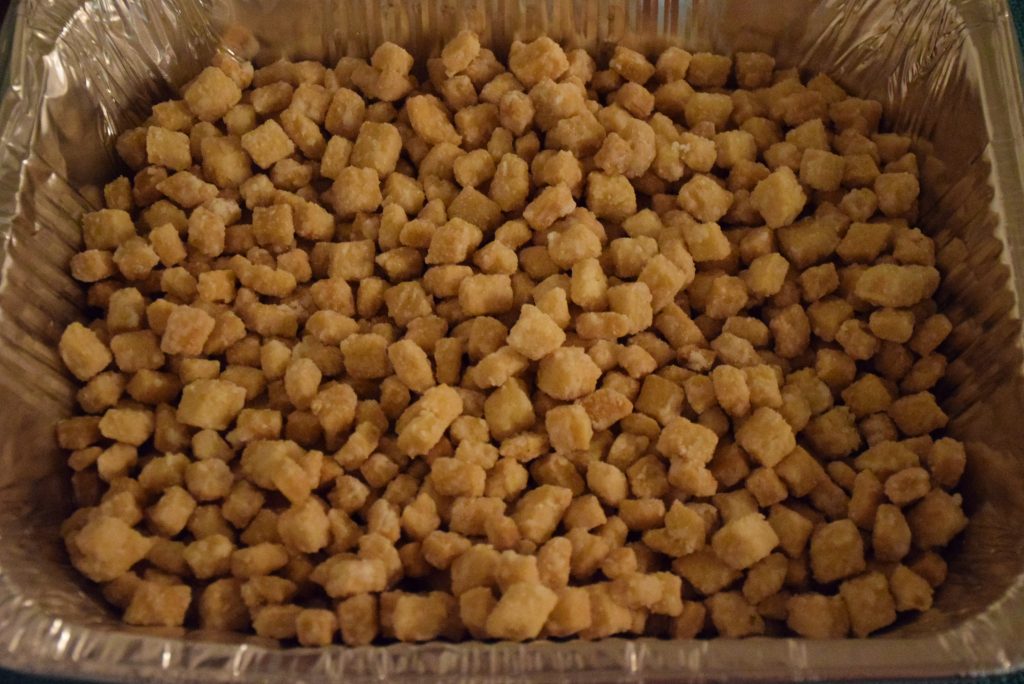 Your delicious "Shakkar Pare" are ready now ! Offer them to the God and let them cool on the counter or under fan in a big platter(thali) . Once they are cool to touch , separate them with your hands and fill them in your air-tight container. Enjoy them at any time of the day !!
Thank you all for liking these ancestral recipes !! Keep loving and sharing them !! Till then keep enjoying..
🙂