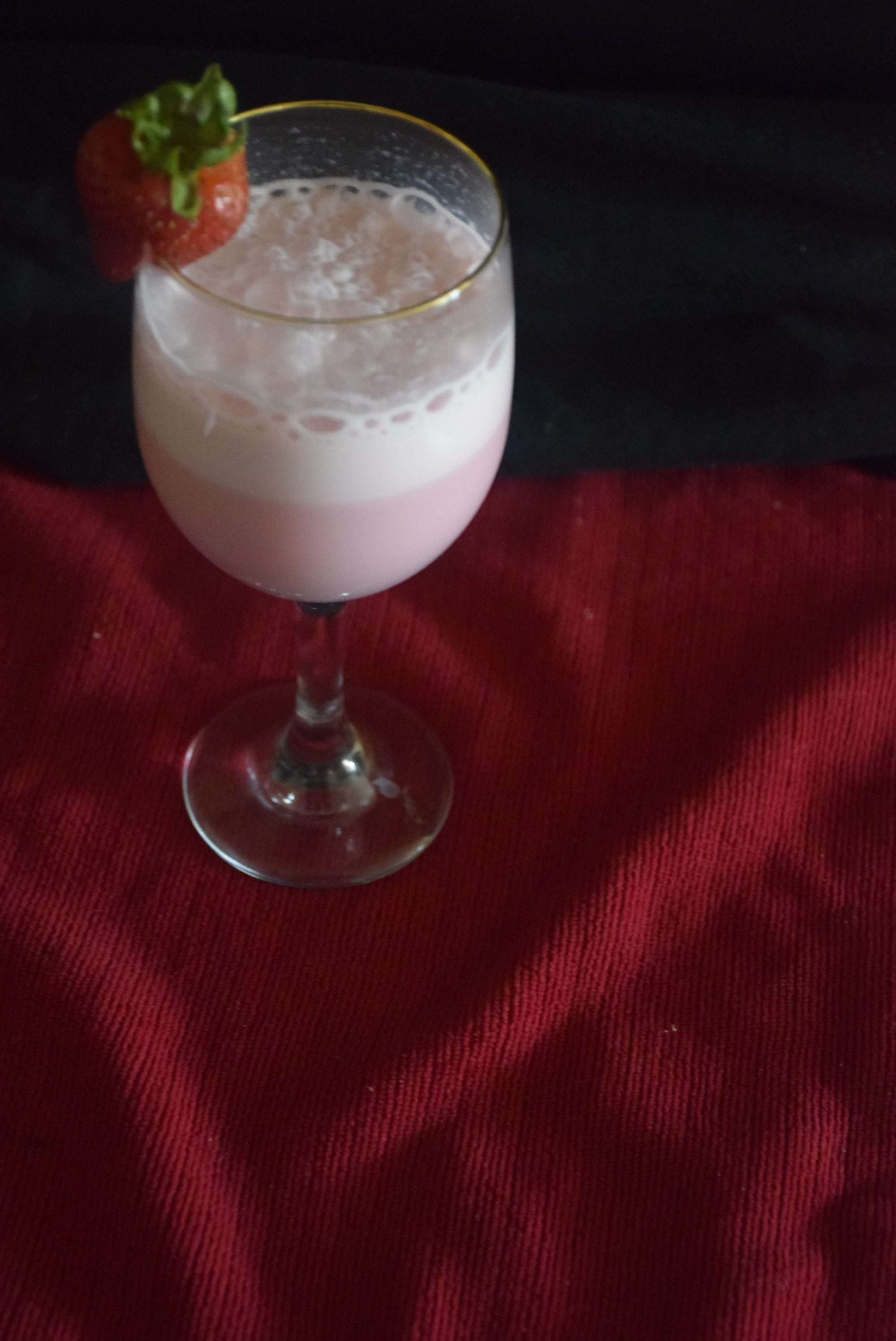 Strawberries is the flavor which is loved equally by all genres and ages. So when the it comes to the taste of fresh strawberries, then U.S. is the word. Yes you will find here all sizes of strawberries and which taste so delicious when eaten raw.
This recipe is not only simple but also cool. Any layman could follow it and make a yummy drink for himself in these hot summers.
INGREDIENTS:
1. Whole milk(cold) – 1 cup
2. strawberries -2 (you may add more if you like)
3. Rooh Afza or Rose Syrup / strawberry syrup – 2 tbsp (on how to make rose syrup follow this link strawberry falooda
4. Sugar – 1.5 tbsp or according to your taste
5. Ice – 3 cubes (optional)
METHOD:
1. Add milk, strawberries (after washing and removing the top leaves) , sugar and rose syrup together in a blender or mixer.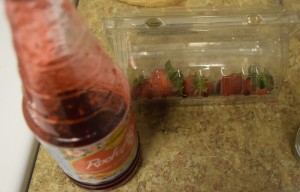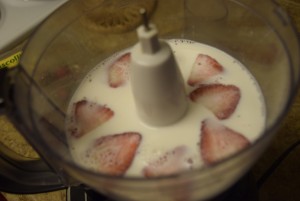 2. Turn the appliance on and run it on high speed for 1 minute. Stop it and check for the pieces of strawberries,if they are still there, again blend them for a minute at low speed.
3. When you don't see any particles left and the milk has froth a lot from the top ,its ready.
4. Serve it with ice cubes or as it is.
Enjoy and share your experiences here !!