Aate ka sheera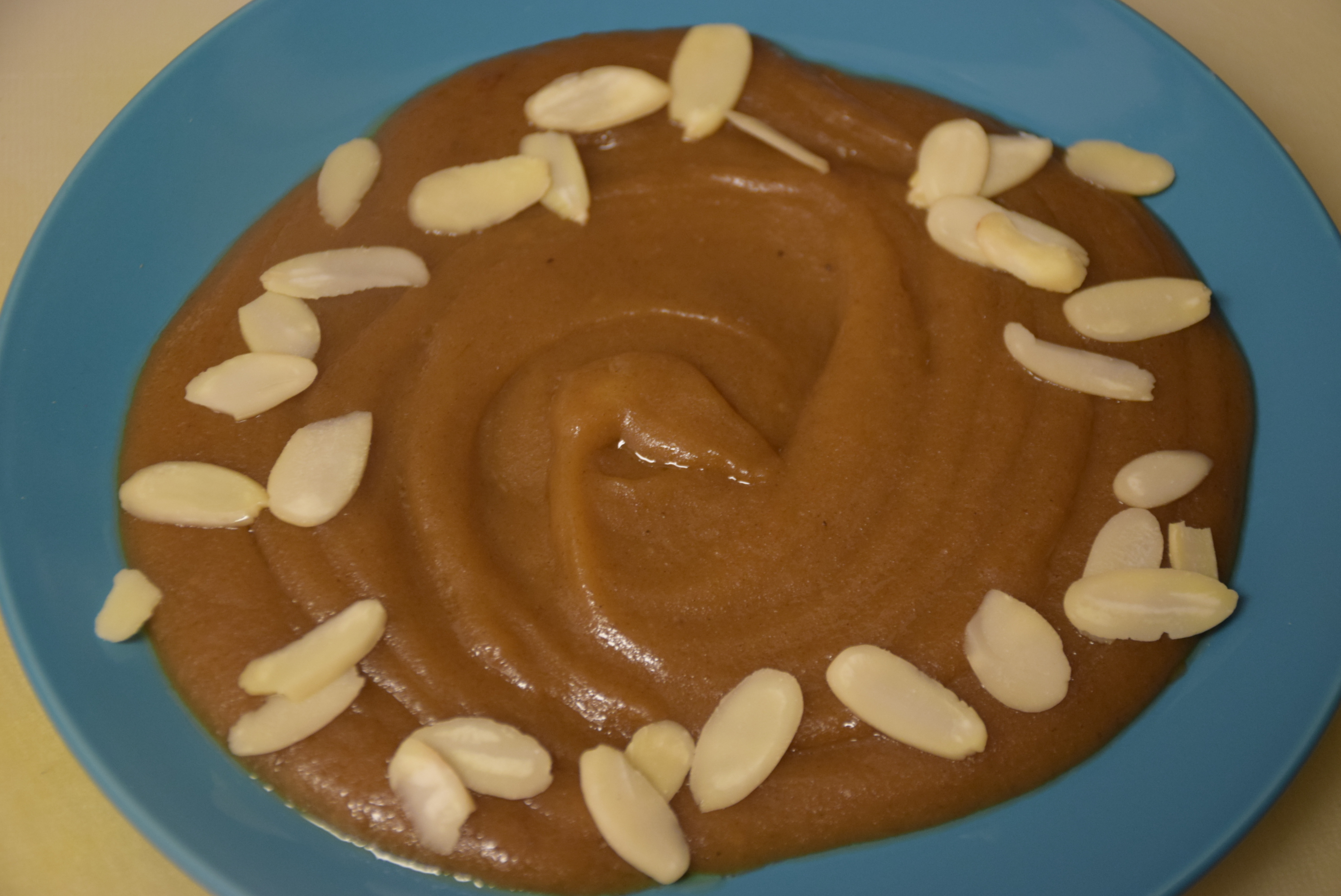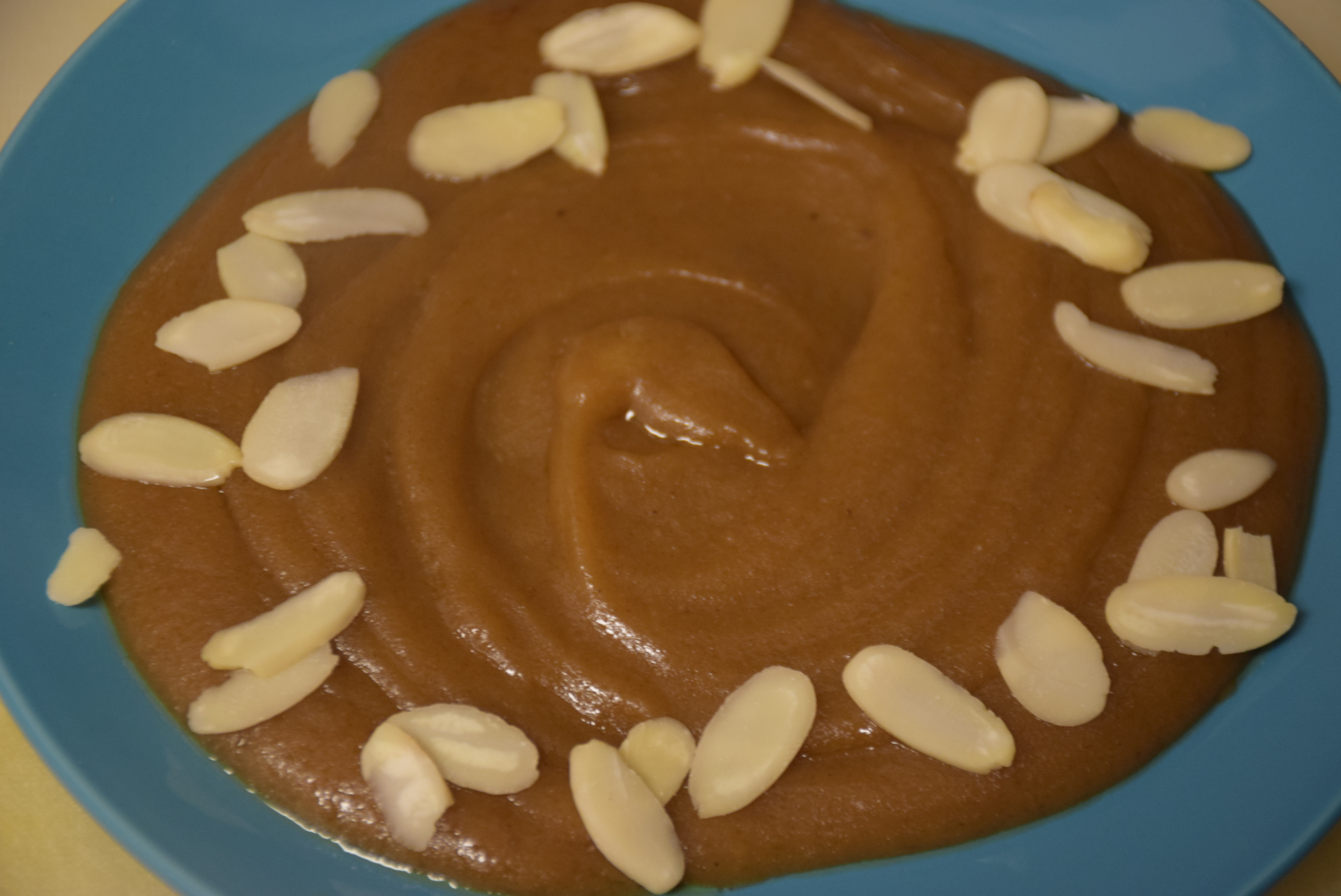 With the changing season, children and adults get affected with cold and cough. But sometimes an easy delicious recipe is good for the health. 😀

This whole wheat flour pudding (aate ka sheera) helps in soothing the cough in young kids and adults alike, just have it when it is still warm.

Don't believe me?? then try this and see for yourself. 🙂
INGREDIENTS:
1. Whole wheat flour (Atta) – 4 tbsp
2. Clarified butter ( ghee ) – 4 tbsp
3. Sugar – 4 tbsp
4. Water – 1/2 to 3/4 cup (depending on the consistency required)
5. Clove (laung)- 1 piece grounded
6. Sliced Almonds – 2 tbsp (for garnishing)
METHOD:
|Preparation time : Nil | Cooking time : 10 mins | Makes 1 medium bowl of halwa|

1. Add ghee and atta in a non-stick pan or wok(kadhai). Heat it over medium flame till the ghee melts.

2. Stir them constantly to avoid burning.

3. When you see the color of atta has browned and an aroma of roasted atta fills up , then add the ground clove to it. Stir it again.

4. Now add the sugar and lower the heat. Let it dissolve.

5. Lastly start adding water slowly to make a thick paste like solution. If you see the mixture bubbling while adding water, further lower the heat. I added almost 1 cup water.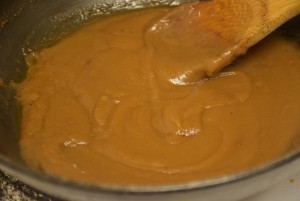 6. Let it thicken for a minute(if desired), then turn off the heat.I usually serve it when it is still in a runny consistency, because it anyways solidifies on cooling.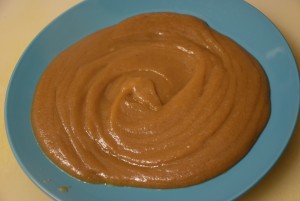 7. Garnish it with almonds or simply add almond powder to the sheera while cooking. Almonds, Clove help in healing the sore throat and reduces the pain.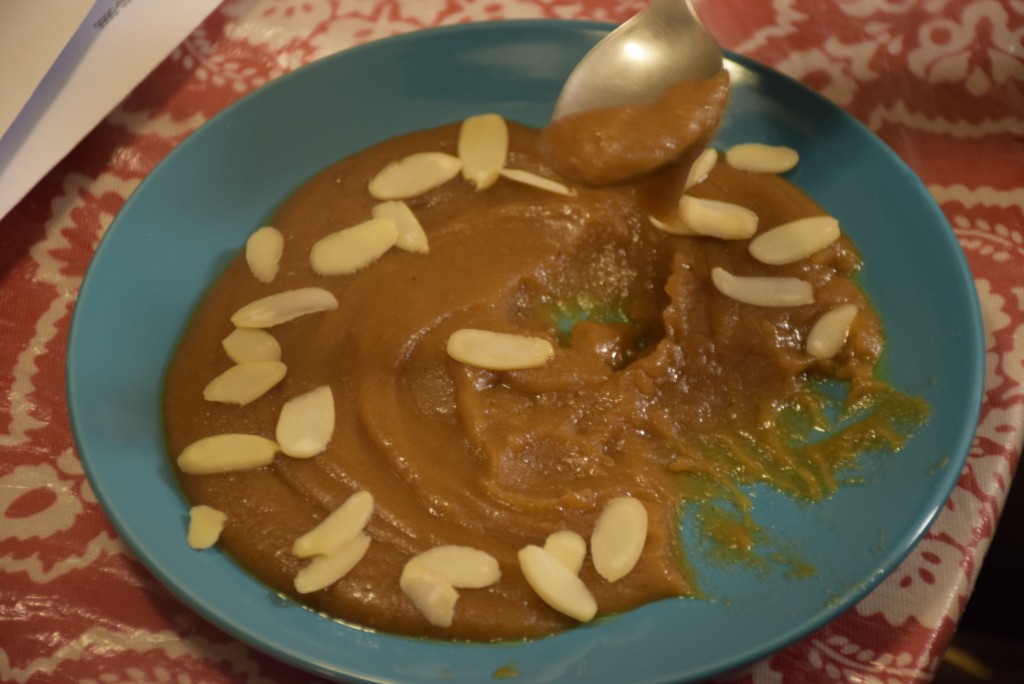 Contrarily to the popular belief, that ghee is harmful for health , this recipe calls for an equal amount of ghee because it helps in clearing the blocked chest and noses .. :p For more information on ghee and its uses please read : Ghee and its FAQs
For making butter please follow : home-made butter

Enjoy!! Serve warm !! Stay healthy !!
Please feel free to ask or suggest in the comments below!! 😀
Till then happy cooking !