Home-made butter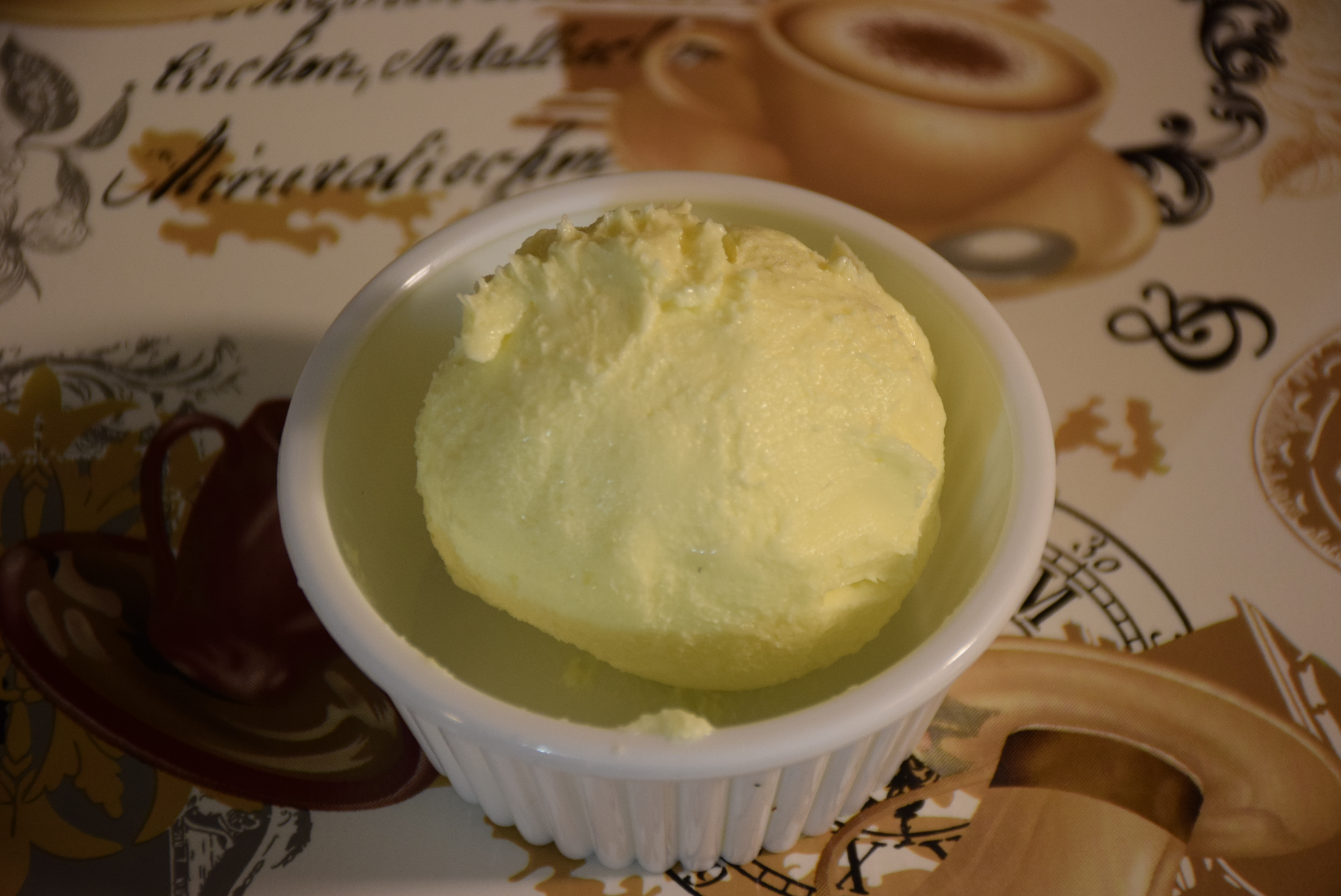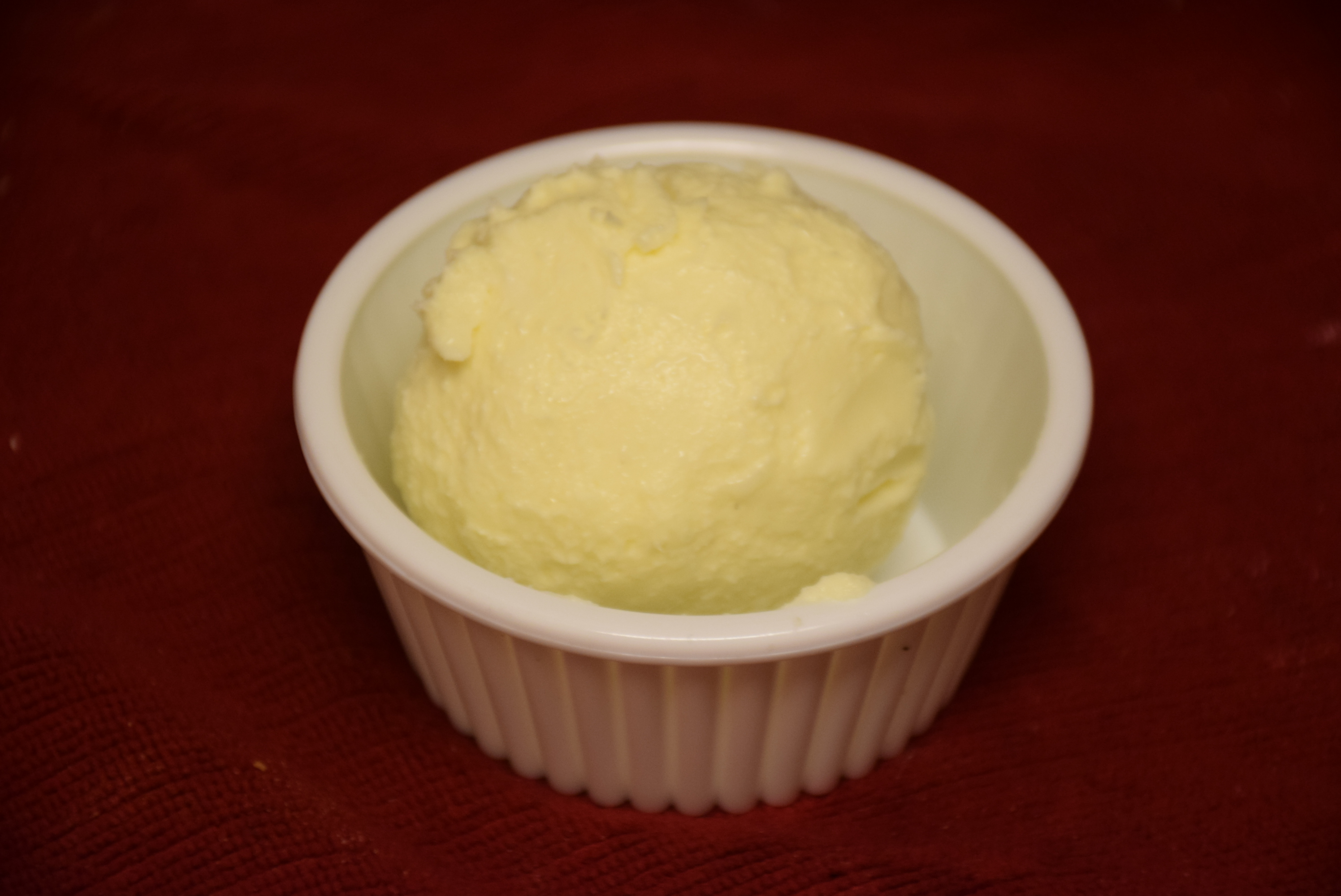 Do u still remember the contemporary Advt. of Amul? Utterly, butterly Delicious Amul.. 😛 My daughter has been singing this song since her birth. She is so fond of butter , just can't resist it ; 😀 unlike me. So thought of making butter at home with Organic Whole milk.
INGREDIENTS:
1. Straus Organic Whole milk – 1 gallon (3.75 liters)
2. Blender /Food Processor / Hand whisk
3. Salt – 1/2 tsp (optional)
4. Ice cubes – 4-5
METHOD:
|Blending time : 5 mins | Makes 1/2 cup of butter |

1. Boil the milk in a large container. If you don't have a large pan, boil the milk in parts like 1 liter at a time. (For the people in US , for getting heavy cream top, please buy only Cream top whole milk like Straus.)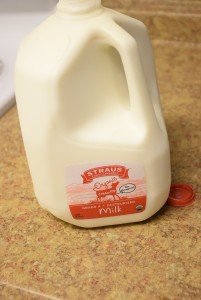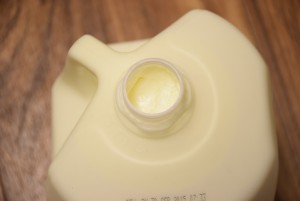 2. Let it cool down at room temperature. You will see a cream( malai) layer formed at top. Please be patient. Don't start digging in it now. Cover it with a net.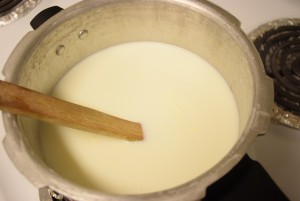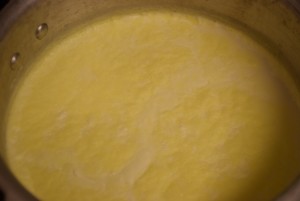 3. Refrigerate it in the fridge for 1-2 hrs so that the cream top gets thicker.I refrigerated it overnight.

4. Now take out the milk pan and separate the cream from the top with a spoon or spatula without breaking it. Try not to break, if it breaks don't worry.

5. You may use a small tea- strainer for separating the floating cream or the one which has dissolved in the milk accidentally.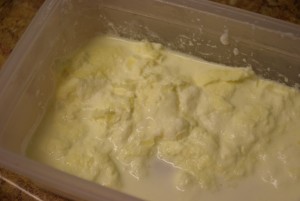 6. Boil it again and repeat the steps from 1 to 5. It is not necessary to repeat the process again, but it is advisable to do so.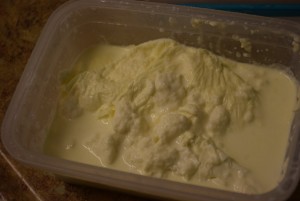 See the cream collected after 2nd boil and compare it with the 1st boil pic. 🙂

7. Collect all the cream hence collected in a container and refrigerate it or go to step 8. Yes this malai stays fresh for 5-6 days.

8. Next add all the cream at room temperature to a food processor and pulse it on high for 3 mins.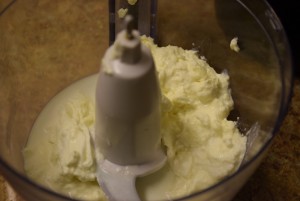 9. You will see that the cream gets fluffier first. Now add the ice cubes and pulse again.If you want salted butter ,add salt too.

10. The ice cubes help to separate the butter(fat) from the cream easily. So even if you don't have a food processor, you may use a whisk with some ice cubes to do the same job. It will take more time however. In this case it would take 12-15 mins.

11. After 5 mins ,you would notice that the mixture is thickened and something has collected on the sides of the wall and the bottom.
12. When you open it , wow !!! The delicious butter is ready. The milk separated is actually the buttermilk and can be used to prepare the Idli or Kadhi or serve it with some salt and pepper in it.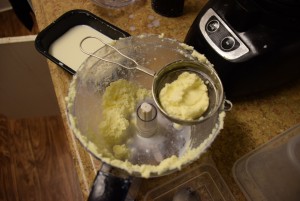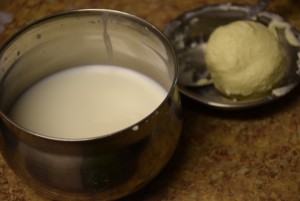 13. Sieve it through a strainer, wash it with cold water and collect in a butter dish or bowl.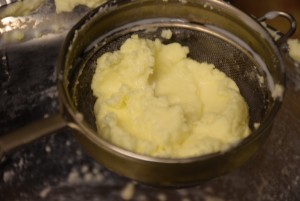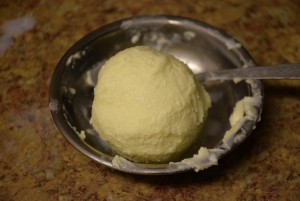 14. Serve immediately with Aloo parantha or bread of your choice or just store in refrigerator.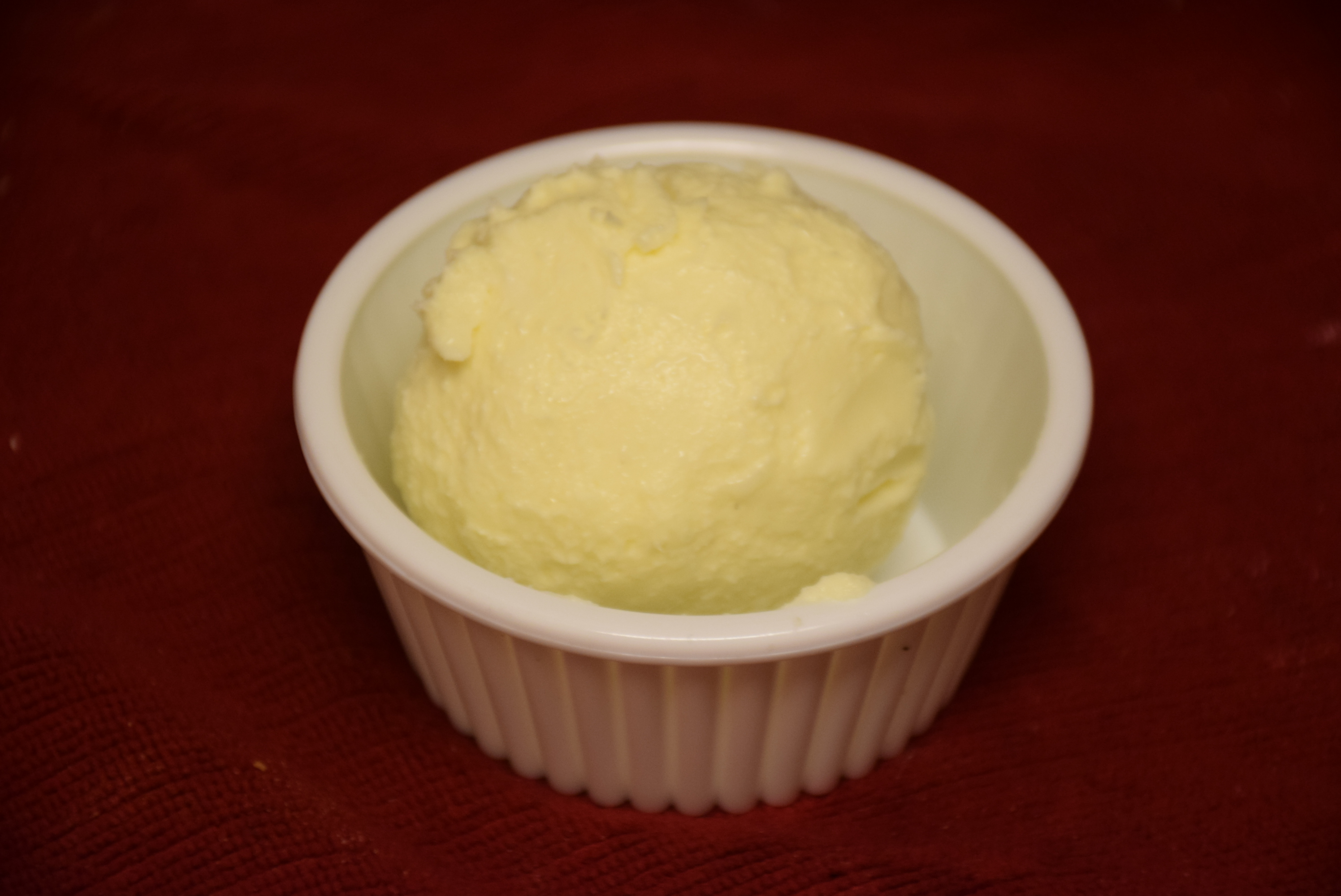 Enjoy !! Please feel free to share your experiences below !! We love to hear from you !! 🙂