Appe pan dahi vade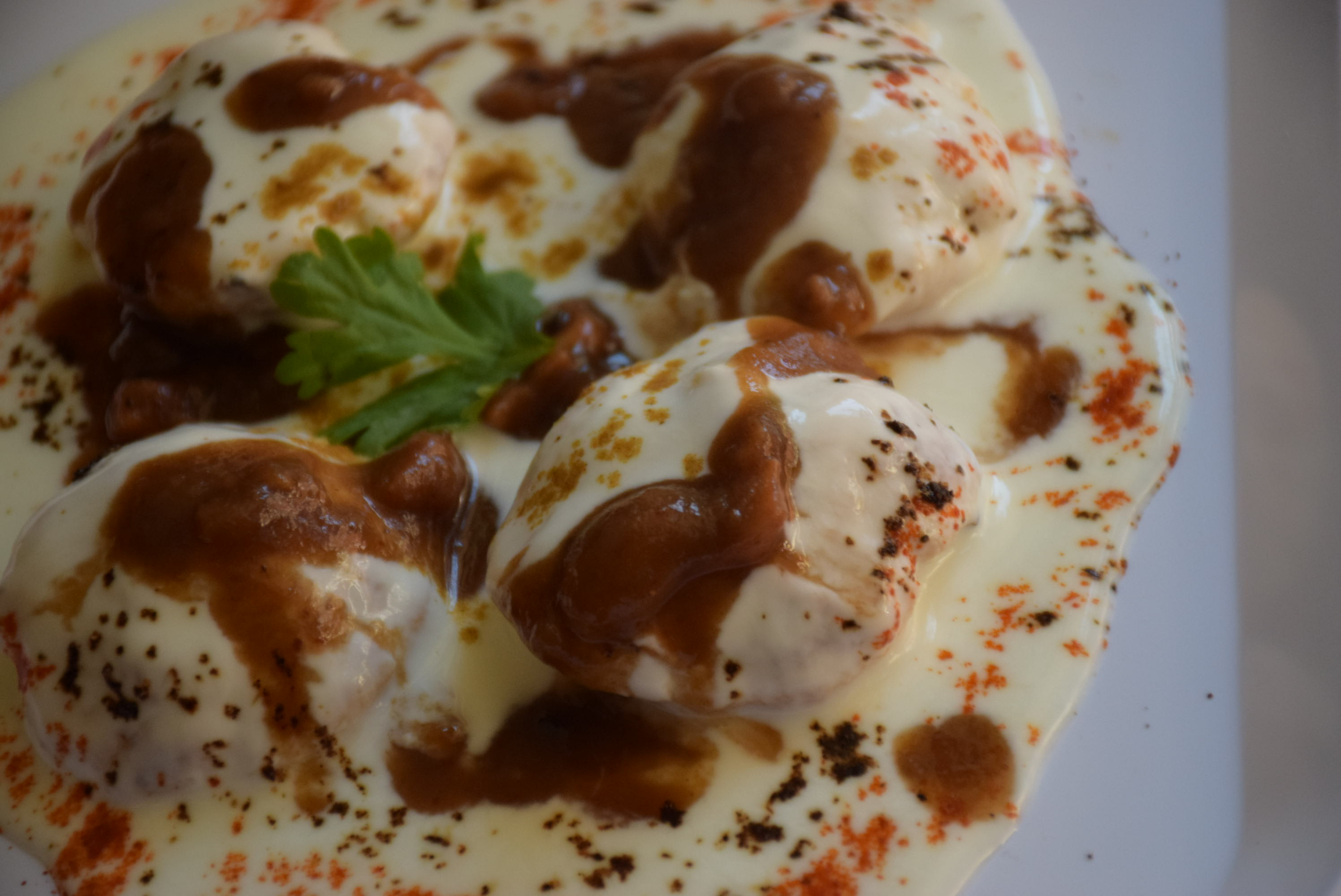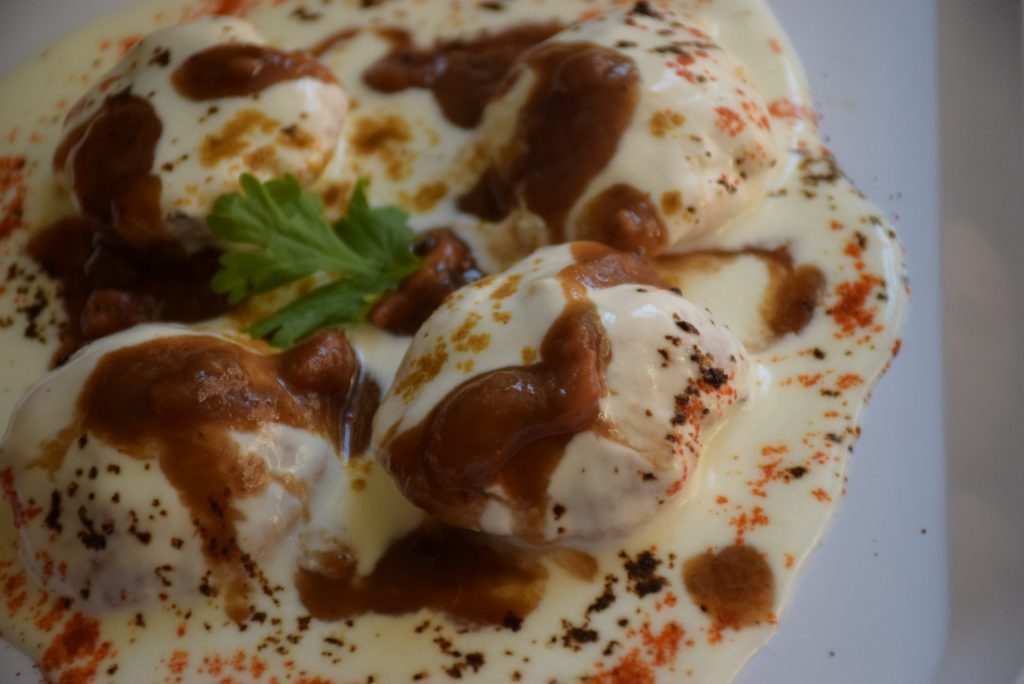 Holi or the festival of Colors marks the beginning of Spring in India. But more than that, we start craving for our "Chaats" from this month. Among all Chaats, Dahi bhalla chaat or 'Dahi Vade' stands out. Their soft spongy structure and the mix of sweet, tangy, spicy, savory flavors rejuvenate you in the scorching sun while shopping your favorite "skirts" or "accessories" in local markets. 😉

But sometimes, too much deep-fried food puts them off your list ,or while counting your calories, you simply sideline them to count on later. Not anymore , at least now when you know how to make them in a healthy version like this. With the taste, softness remaining intact, this recipe will sure be your guests' hit-list.
INGREDIENTS:
1. Yogurt /home-made dahi – 2 cups
2. Urad Dal (whole white dal without skin)- 1 cup
3. Moong Dal (split or whole without skin)- 1/4 cup (optional)
4. Asafoetida (hing)- a pinch
5. Salt – to taste
6. Red chilly powder – 1/4 tsp
7. Cashews chopped (kaju tukda) – 4 tbsp
8. Raisins soaked (kishmish)- 4 tbsp
9. Meethi chutney – 4 tbsp
10. Chaat masala – 1/2 tsp
11.Cumin powder (jeera powder)- 1/4 tsp
12.Water (to soak fried dahi bhallas )- 2 cups
13. Pomoegranate seeds (Anar) – 1/2 cup (garnish)
14.Fresh cilantro(dhaniya patte) – 2 tbsp (garnish)
15.Mint dip or green dip – 2 tsp (optional)
METHOD:
| Preparation time : 4 hrs (soaking time) | Cooking time : 20-30 mins | Makes 20-25 pieces |

1. Wash and soak the dals (Urad and Moong) in double the quantity of water in a large bowl. Let them rest for 3-4 hrs. I left them overnight.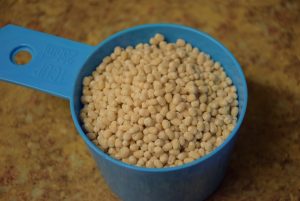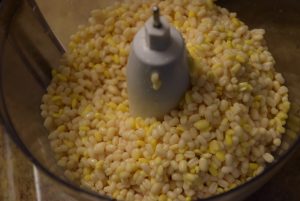 2. Drain the excess water or retain it in another container. Add the dal in a blender or mixer and grind them to a thick paste, add water a tsp at a time to aid in grinding. Try to grind them with as little water as possible.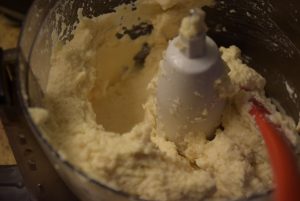 3. Add Hing and nuts like cashews,raisins and blend them well with a spoon or a whisk.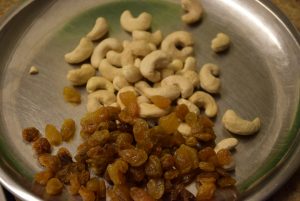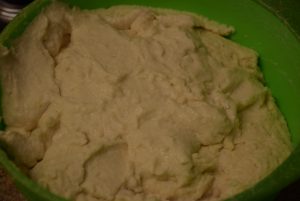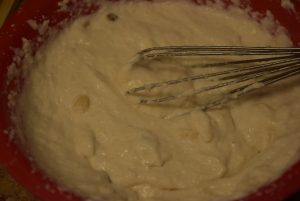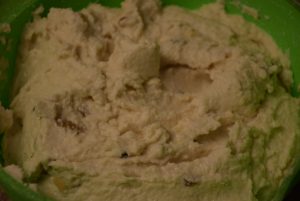 4. Preheat the appe- pan with oil in each cavity. You may skip oil if you don't want any.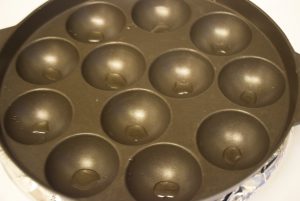 5. Now add the batter a spoonful at a time in each cavity. Keep the heat at medium or low.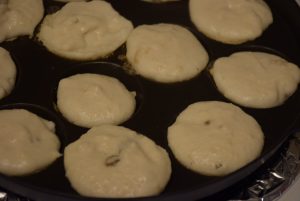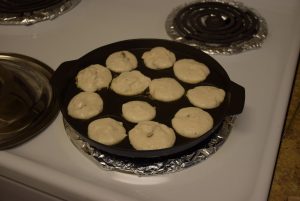 6. Cover the appe-pan and let it cook on one side for 7-10 mins. You have to wait patiently for the first side.

7. When the bottom is done, turn then with a skewer or a spoon or a wooden stick to the other side and cover them again with a lid. Allow them to cook for 3-4 mins now.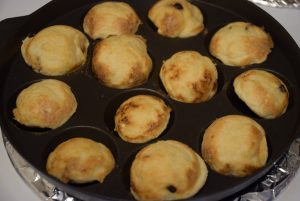 8. Uncover and check for doneness, if you see it not sticking to the pan and fluffed, its done.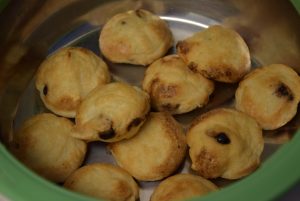 9. Take out all the vadas one by one. If you wish to freeze some of them, you may add them to a zip-lock at room temperature and then freeze them in freezer. This way they stay edible for 1-2 weeks.
10. If you want to consume them right away, prepare some buttermilk (Chaach/lassi/mattha) by mixing one part water with one part yogurt(dahi). Add salt in it and keep it aside.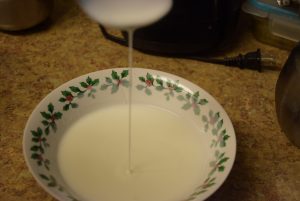 11. Now heat some water in microwave or in a pan on stove. When the water is warm enough, take it off the heat.
12. Dip as many vadas as you wish to consume in warm water for 3 to 4 seconds. Take them out and squeeze the water by pressing them between both palms. (you may wear gloves for hygiene.) Dip them instantly in thin curd or buttermilk at room temperature. Let them sit in curd for about half an hour so that they absorb some yogurt.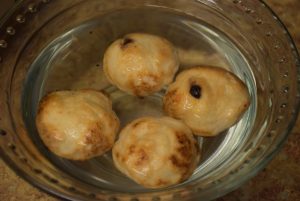 13. Now garnish them with
Meethi chutney
(tamarind dip), roasted cumin seeds or powder(jeera), Red chilly powder , anar (pomegranate) , dhaniya (cilantro) ,
Green mint dip (hari chutney)
, Chaat masala (Indian fruit spice) , Sev ,boondi , aloo (boiled potatoes) , mathri (crisp wheat chips) etc and serve.
Doesn't it look enticing?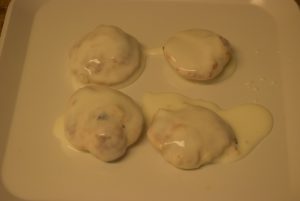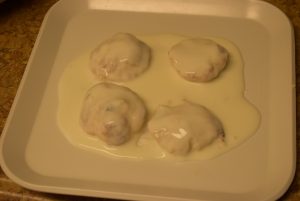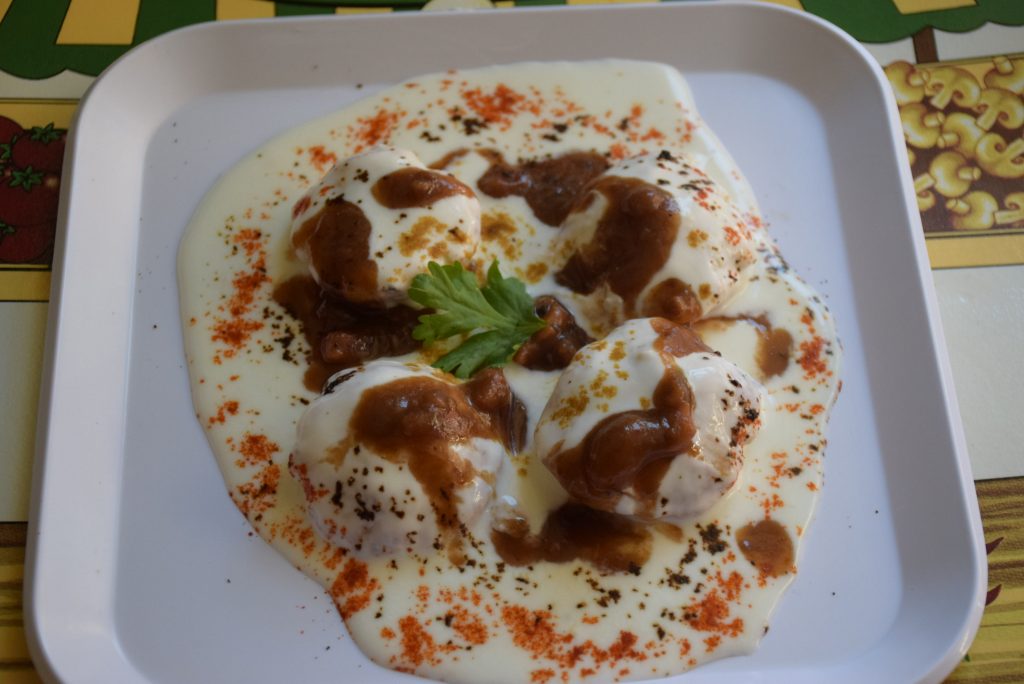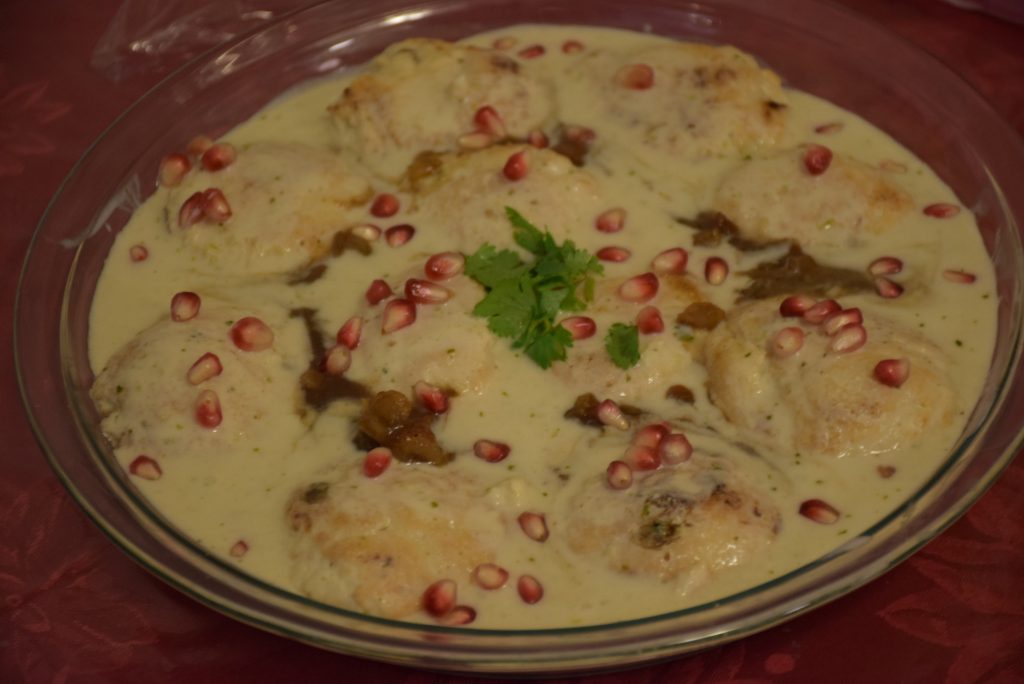 Wish you all a very Happy Holi !! Lets enjoy the flowing breeze, some refreshing flowers, some sun ,some shade with these Dahi vade Chaat in this spring !
Please don't forget to comment or share it ,if you like this post!!
Till then keep cooking..
🙂