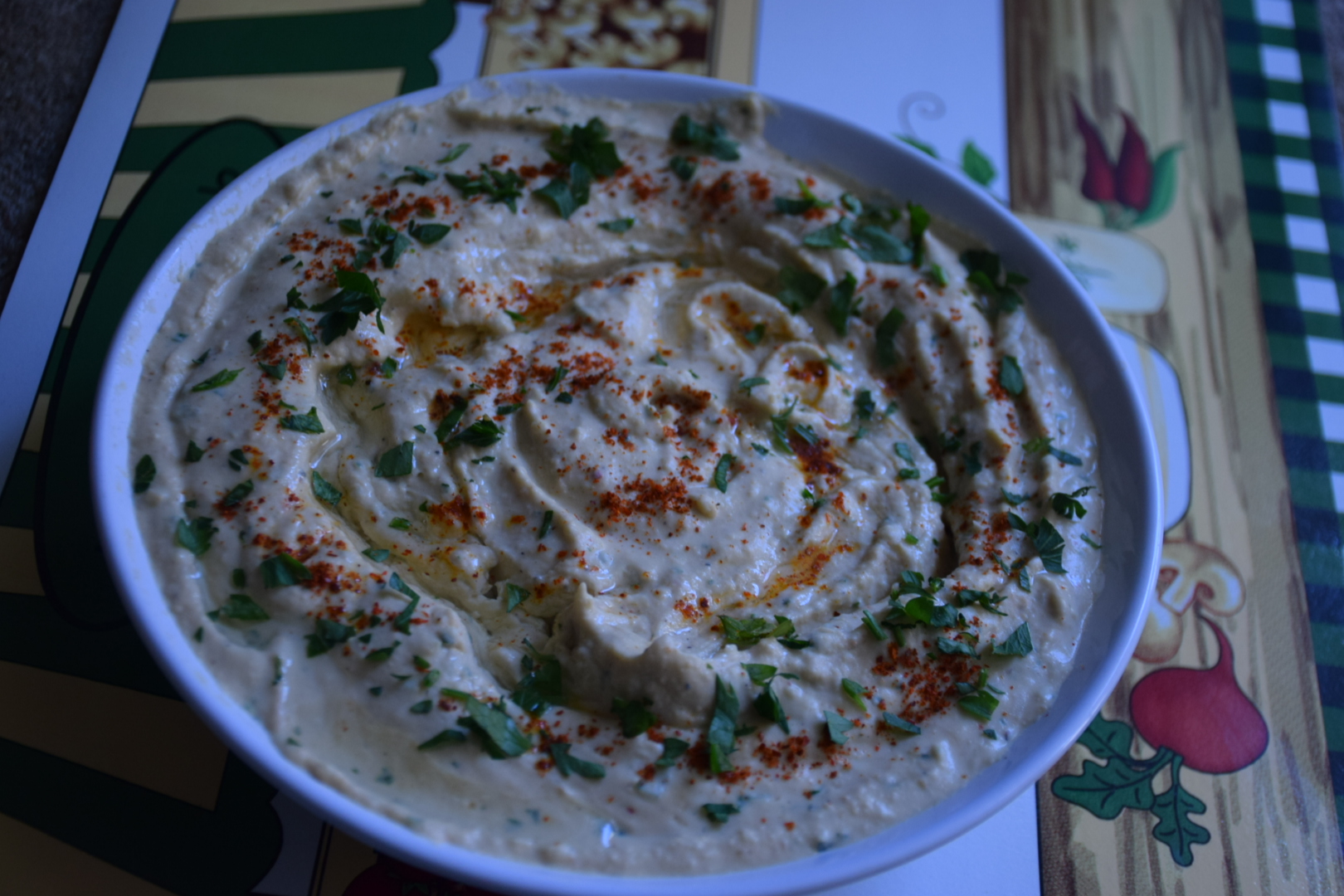 Ever had a chance

to dig in this flavorful , thick dip ? I have had this in most of the Mediterranean restaurants which serve Falafel , but never got a chance to remake it. So finally my husband's cravings were answered and I made it for my friend's birthday party.
This creamy dip is an unforgettable sauce which needs another sauce called "Tahini" for its structure. You may have this with Pita chips or with Burger, fries and so on. Yes it could complement anything you could have with a ketchup.
INGREDIENTS:
1. Chickpeas(soaked)/2 cans garbanzo (chhole) – 1 cup
2. Lemon Juice – 2 tsp or to taste
3. Roughly Chopped Parsley leaves – 2 tbsp
4. Olive oil / vegetable oil – 1/2 cup + 2 tbsp
5. Raw garlic cloves peeled – 2
6. Salt – 1.5 tsp or to taste
7. Cumin powder ( jeera powder) – 1/2 tsp
8. Black pepper ground ( kali mirch powder ) – 1/2 tsp
9. Paprika – 1 tsp (for garnishing)
10. Red chilli powder – 1/4 tsp (optional)
11. Dark Asian Sesame oil – 1/2 tsp or Tahini sauce – 3 tbsp
12. Water – 1/4 cup
METHOD:
| Preparation time : 20 mins | Cooking time : 20 mins | Mixing time : 20 mins | Makes 2 cups |

1. Boil the soaked chickpeas on high in a pressure cooker. On the 1st whistle ,lower the heat to #2. On the 2nd whistle , turn off the heat.

2. When the pressure is released , take them out in a colander and wash them under cold water. This would cool them quickly and separate their skins too.

3. Rinse them in water and separate their skins as much as possible. You may skip the above steps if you are using canned Garbanzo beans. I,however, don't trust the canned food .

4. Pour these garbanzo beans along with chopped parsley, garlic cloves, tahini, salt, lemon juice, cumin powder, red chilli powder, olive oil, water, black pepper in a food processor. Pulse it on high speed until you get a smooth thick paste out of it.

5. Add water and oil in parts so that you may not get very thick or very thin consistency.

6. Scrape it out with a spatula in a bowl or a plate. Garnish it with some paprika , fresh parsley and Olive oil.

This may be prepared 2 hrs in advance and used for 2-3 days if kept in refrigerator.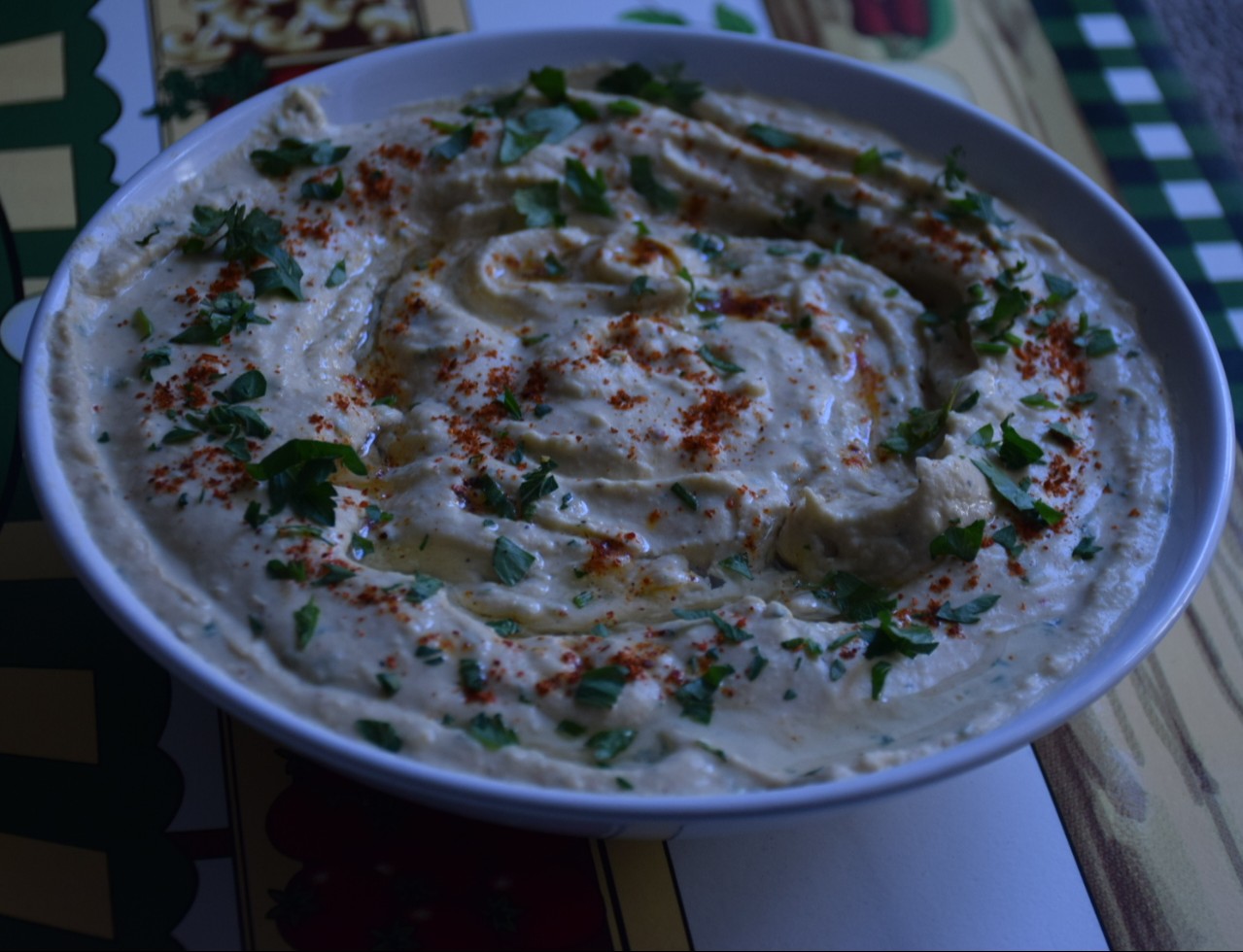 Please feel free to ask or comment! We love to hear from you!
🙂