Shrikhand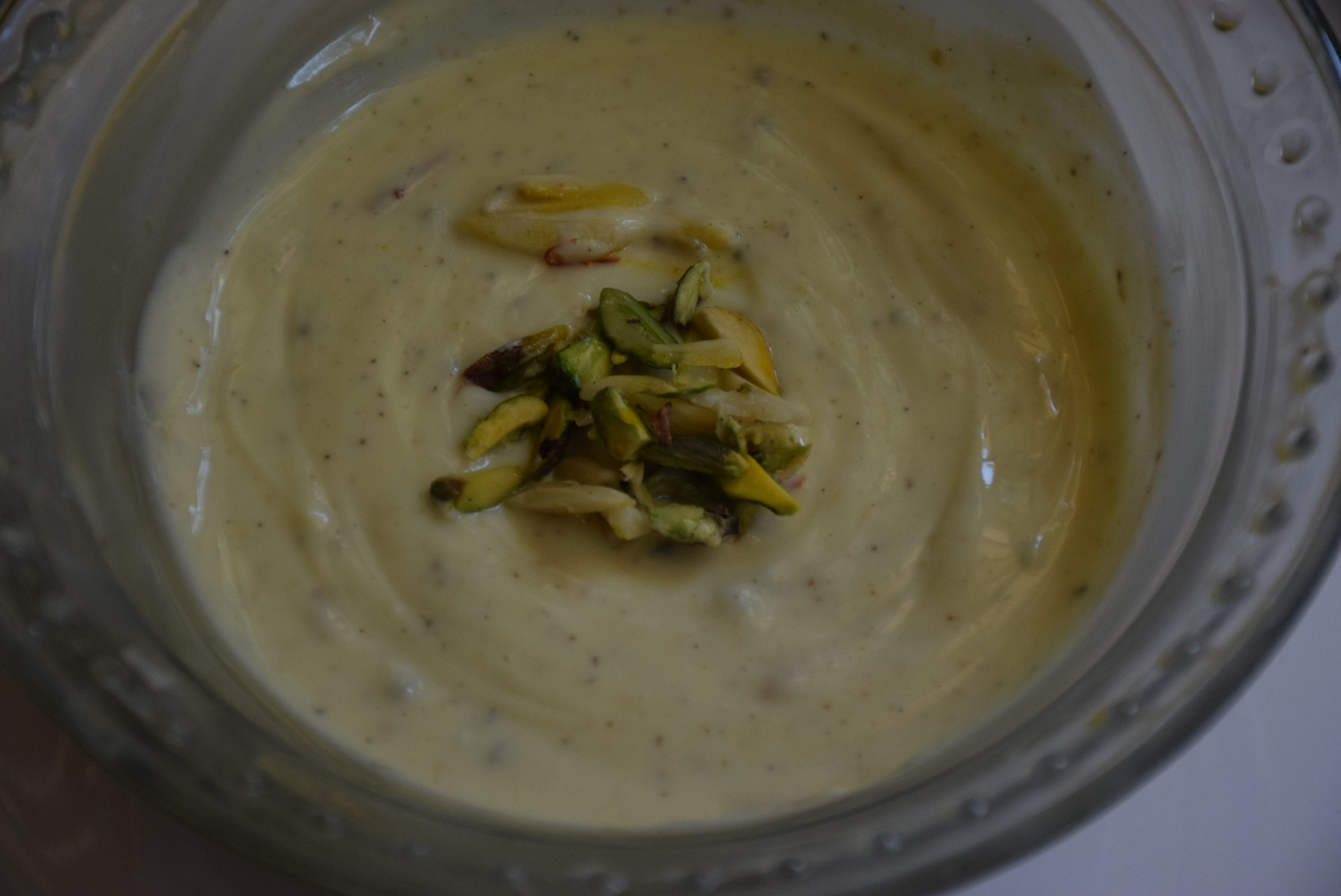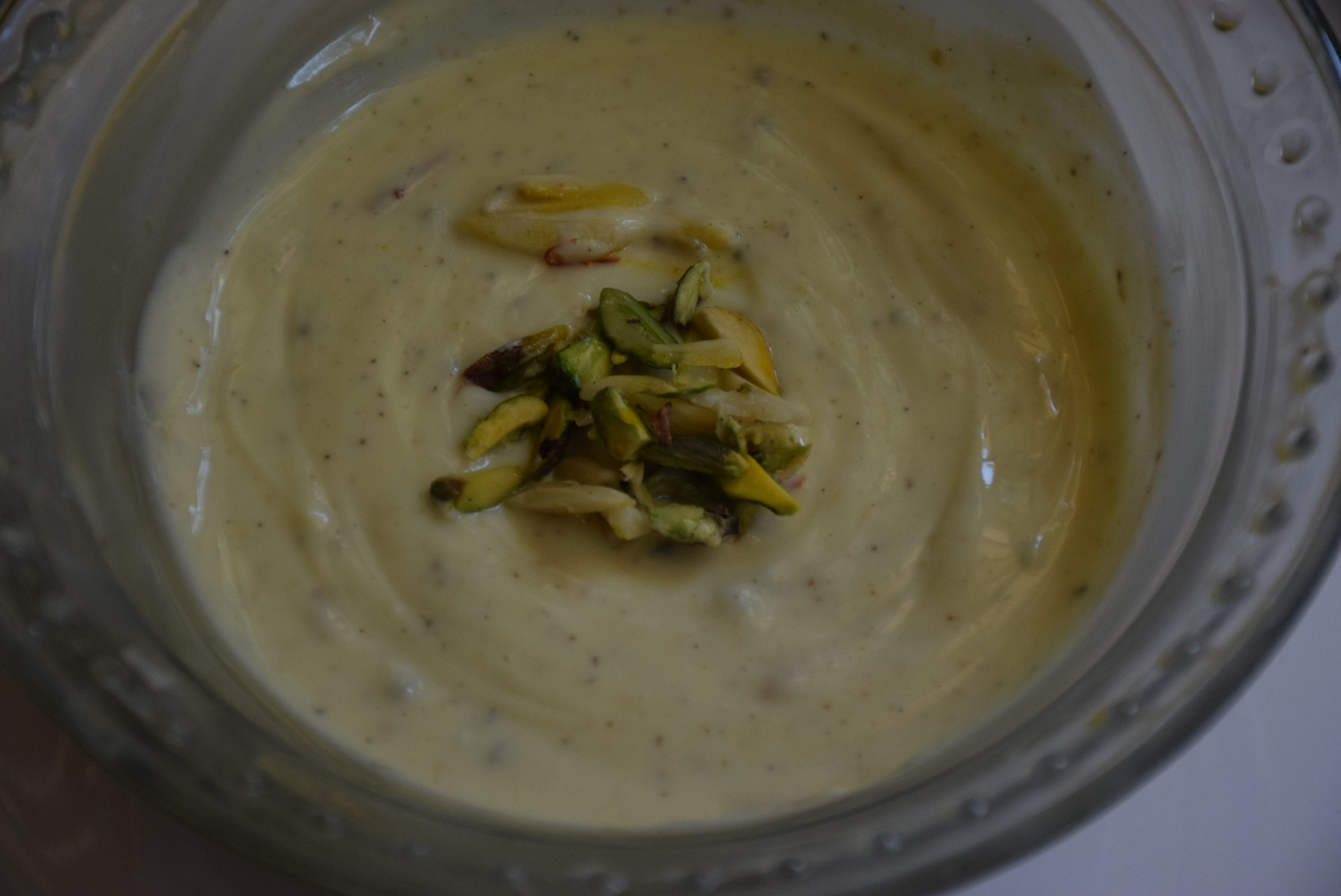 "Shrikhand" – a dairy product , Lord Krishna's favorite sweet after "Maakhan" (butter) is now famous all over the world. Its simplicity, sweetness, creaminess will tempt you to make it again and again.

I would call it an Indian Panna-cotta which could be garnished and presented in several ways. The main ingredient remains the same ,
i.e. , the strained yogurt or curd or Greek yogurt.

Recently, I came to know , that curd or yogurt could be set at home without a starter(jamun) too. Yes, simply add a green chilly's stalk (danthal) to the lukewarm milk while keeping it in a warm place overnight. It will culture the milk and form a thick set curd or yogurt the next day.


Coming back to Shrikhand, lets try this easy recipe and relax in this hot season for a while. 😉
INGREDIENTS:
1. Greek Yogurt or strained home-made curd – 1 cup or 1 small pack
2. Sugar (cheeni) white granultated – 1/4 cup or to taste
3. Cardamom (Elaichi) pods and powder – 1 tsp
4. Nutmeg (jaiphal) powder – a pinch
5. Saffron strands (kesar) dipped in 1 tbsp milk – 1/2 tsp
6. Almonds(Badam) silvered or finely chopped – 2 tbsp
7. Pistachios (pista) unsalted and silvered – 2 tbsp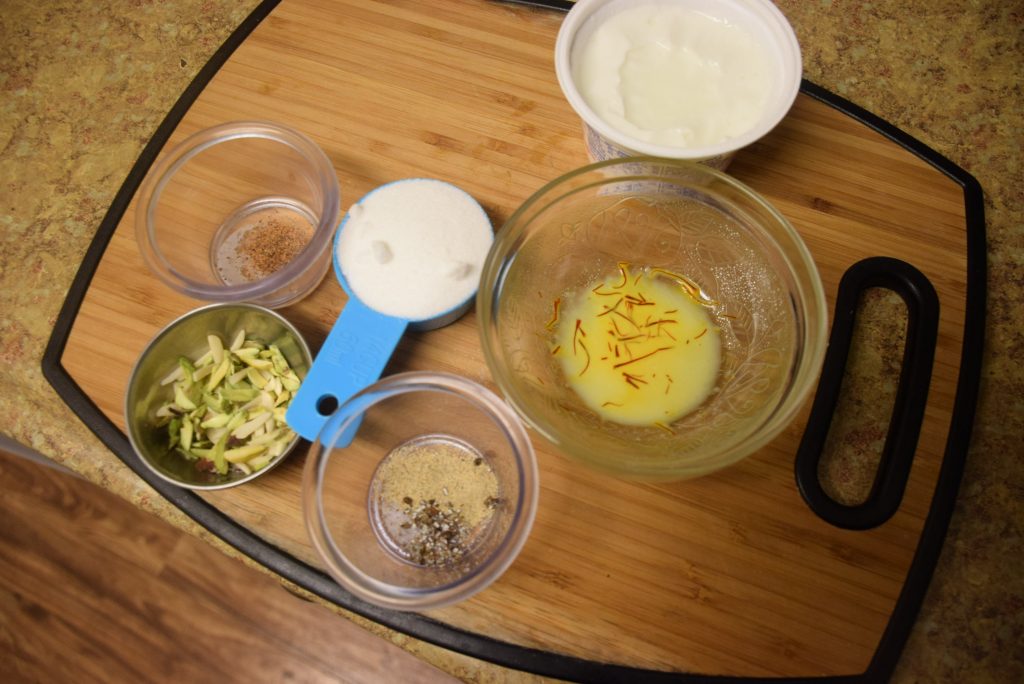 METHOD:
| Preparation time : 3 mins | Cooking time : Nil | Makes 2 servings |

1. Take a big strainer or colander. Line it with a muslin cloth. Pour your home-made yogurt over it. From 2 cups of yogurt, we get almost 1/2 cup of strained yogurt. Bring all the ends together of the cloth and tie it on the tap of the sink or keep it in the strainer over a container. So that the whey that drips off consistently will be collected in the bowl below. For more details check this : "Recipe". This would take 4-5 hours or overnight.

2. I however, used, the store bought Greek yogurt. Just add the yogurt, sugar, cardamom and nutmeg in a mixing bowl and mix it with a whisk to form an even texture.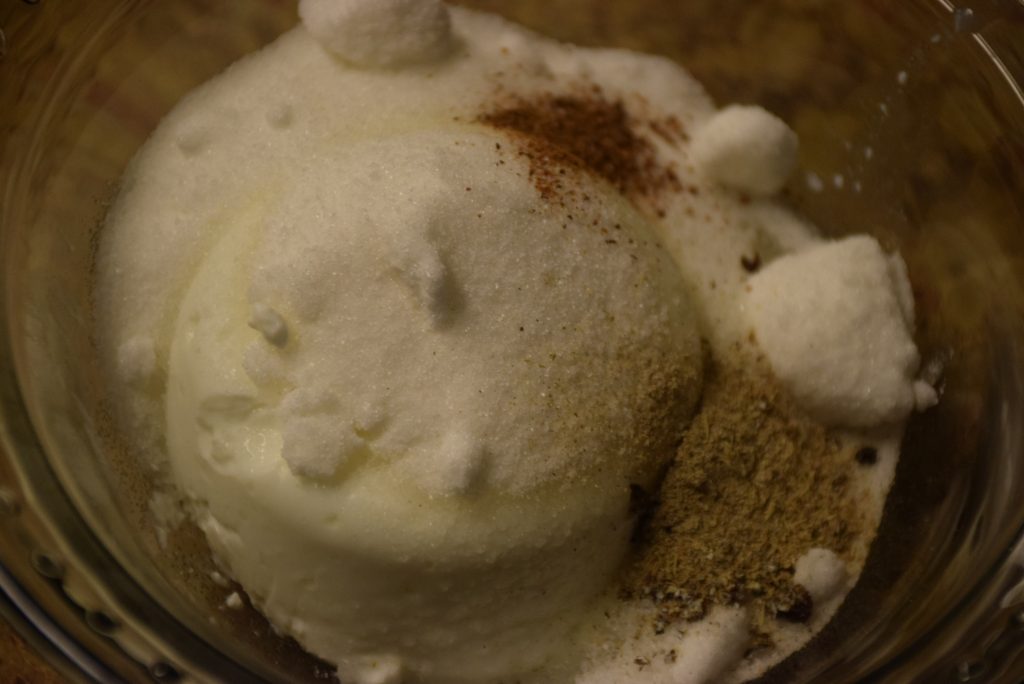 3. Add the soaked saffron (in 1 tbsp lukewarm milk for 5 mins) to this mixture. Add half of the nuts and save some for garnishing.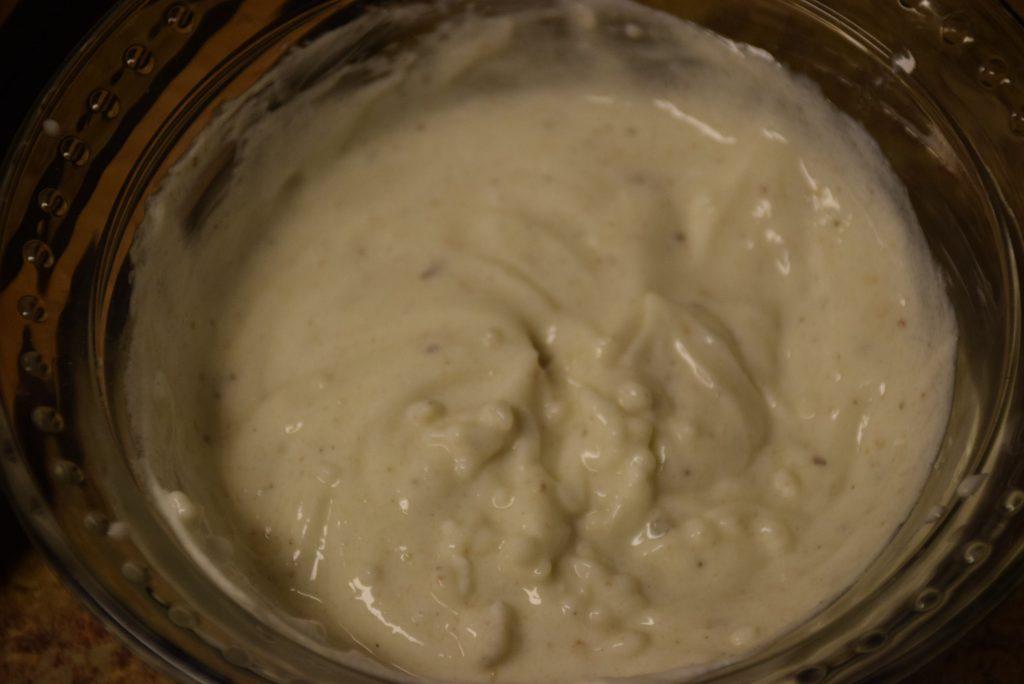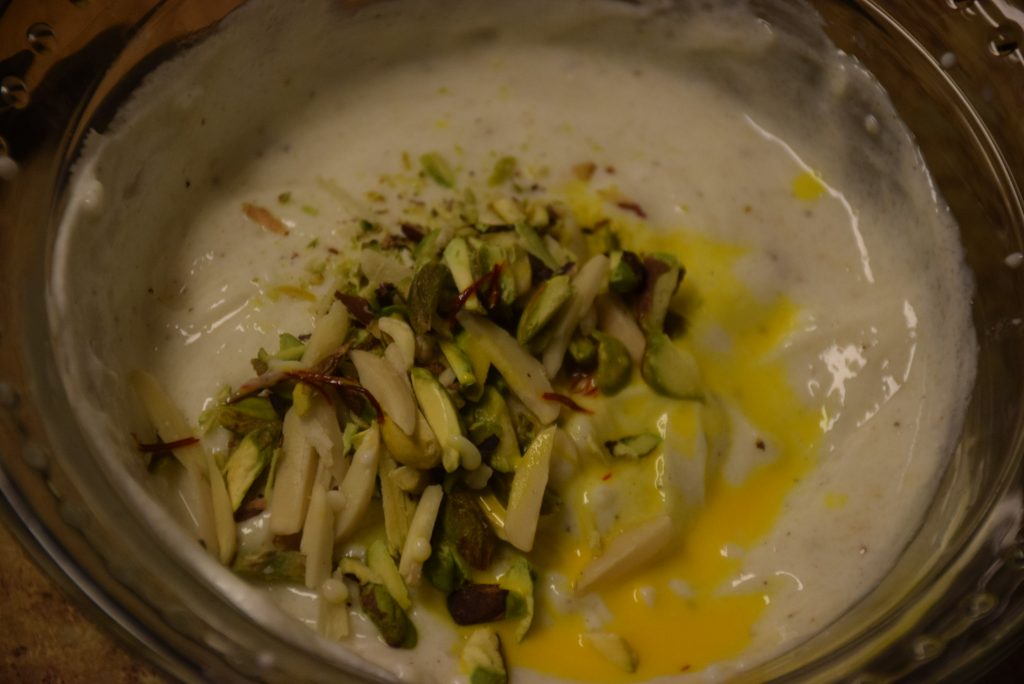 4. Garnish with nuts and serve. You may refrigerate it for 2 days and devour it anytime.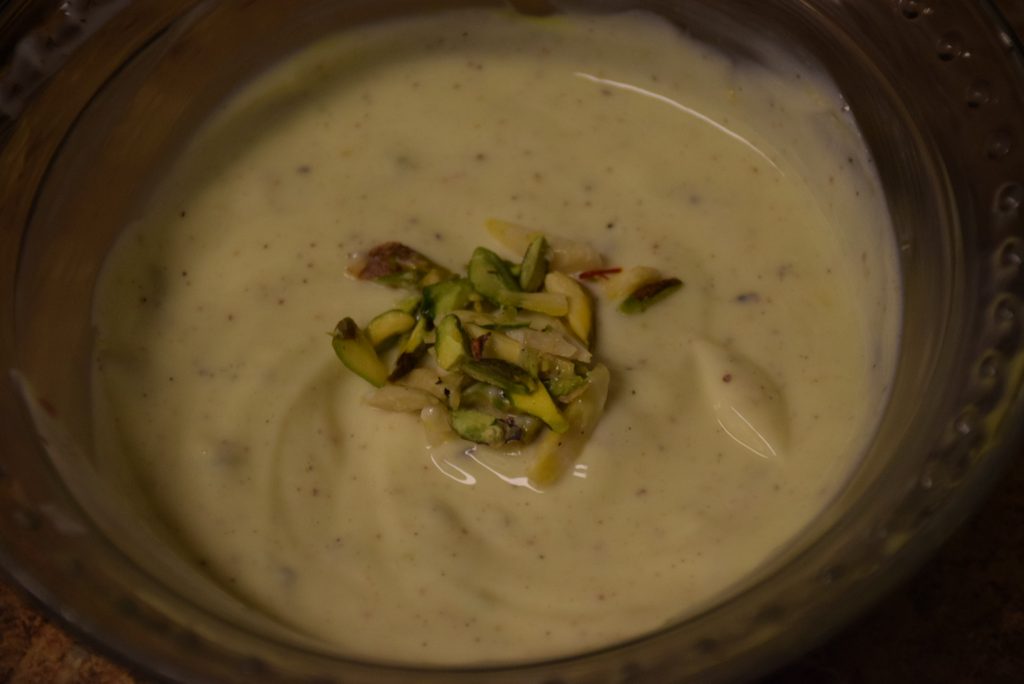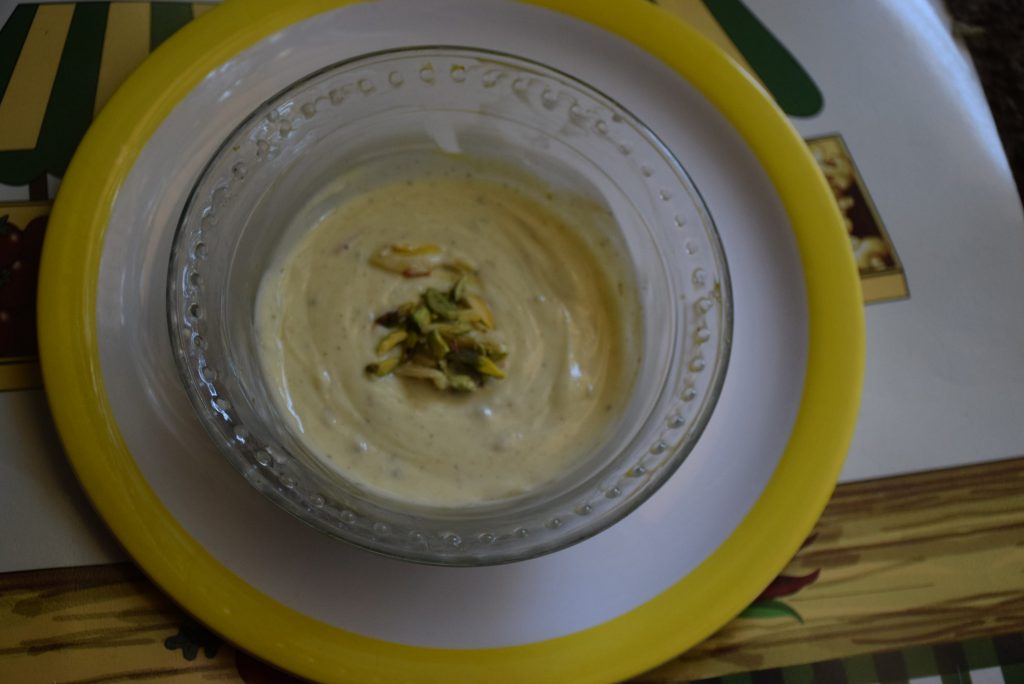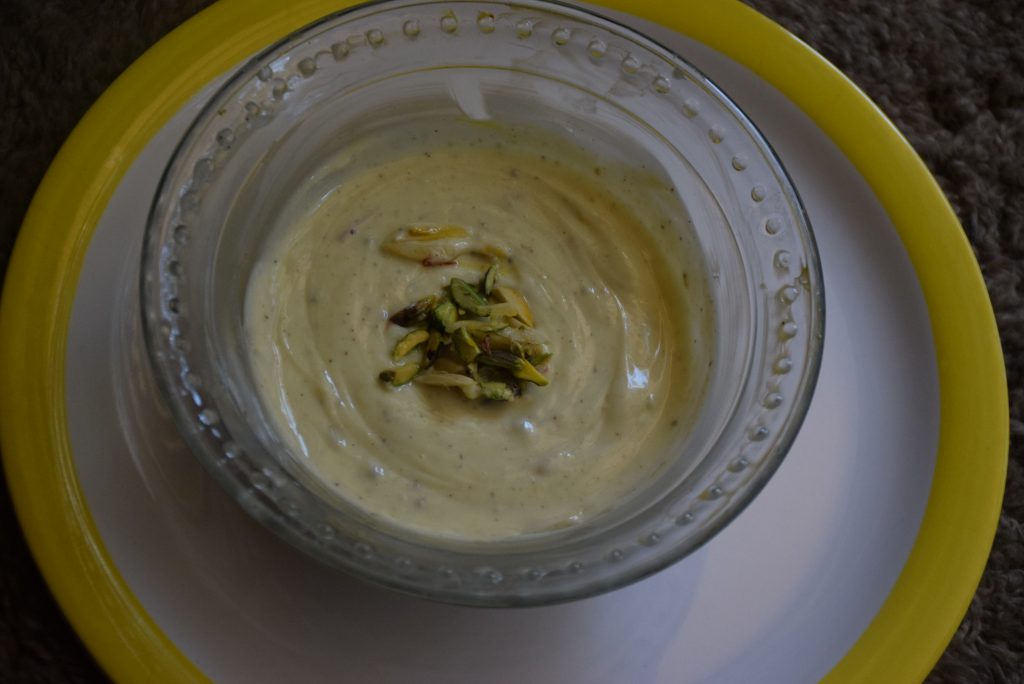 Enjoy the summers and share your experience with me in the comments below!
Till then keep mixing ..
🙂