Chhena Murki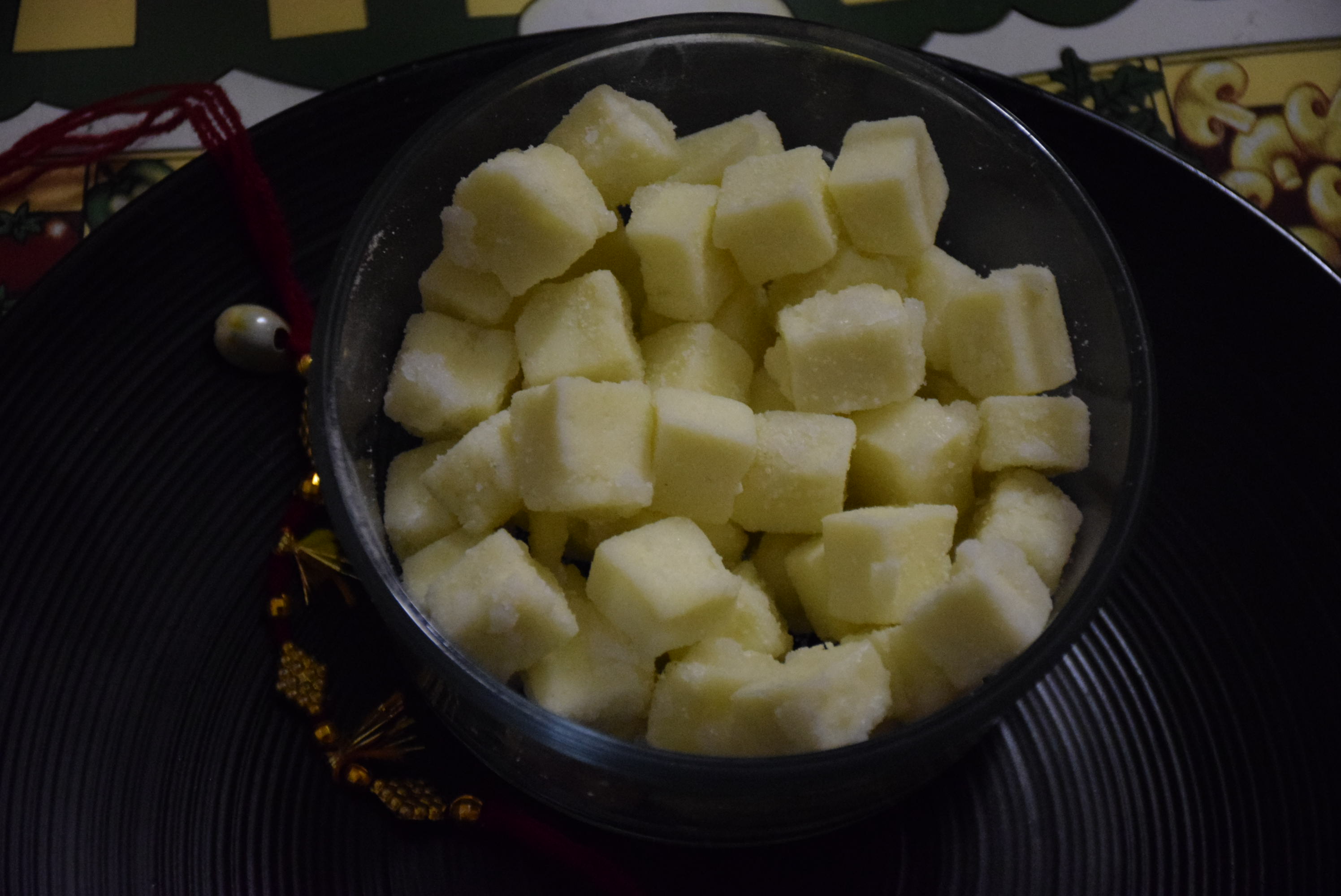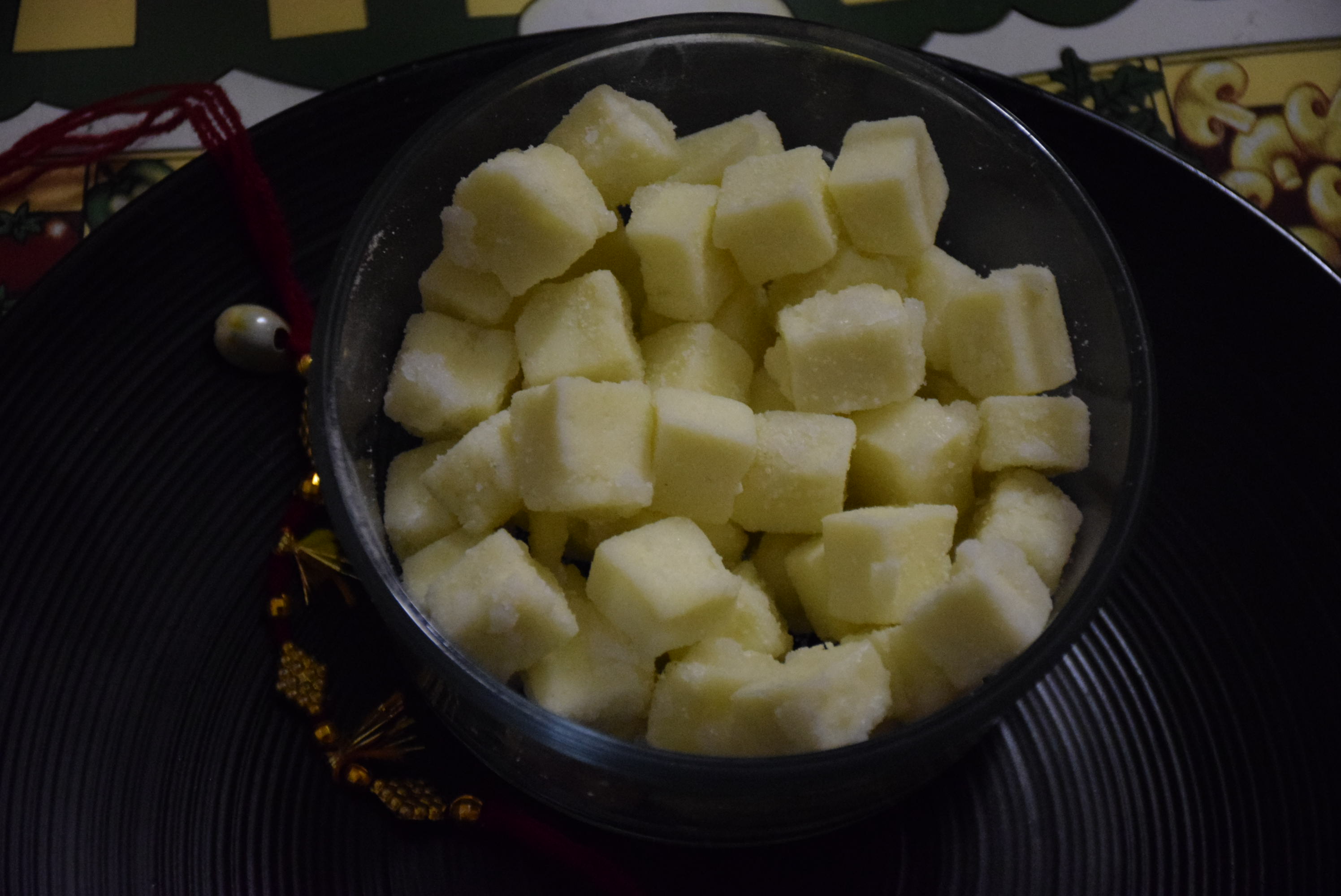 Hello friends !! What do you make for your family on Diwali ,if your family is a paneer-connoiseur ? Here is the easy-peasy quick recipe for a sweet prepared with just 4 ingredients.

For me , "Chhena Murki" was same as "Shakkar Pare" in my childhood. Though the juicy ,rich taste of chhena murki was over-powering than that of Shakkar pare. But I somehow believed that both are same. Until recently while searching for its recipe I came to know that it is Murki not Murgi and made of paneer . 😀 ;).

All you need is 10 mins of your time and your dry chhena murki is ready ! 🙂
INGREDIENTS:
1. Paneer (Cottage cheese ) in small cubes – 250 gm / 1 cup
2. Sugar (Cheeni) – 1 cup
3. Water -1/2 cup
4. Rose syrup (gulab jal) – 2 tsp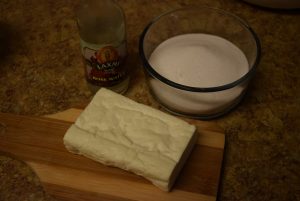 METHOD:
| Preparation time : 2 mins | Cooking time : 8 mins | Makes 1 cup of Chhena murki |

1. Dry wipe the paneer with paper towel. Cut into equal cubes of 1″.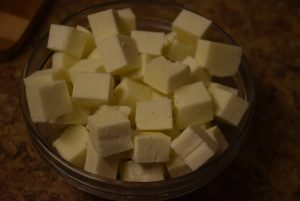 2. Add sugar and water in a pan. Bring it to a boil.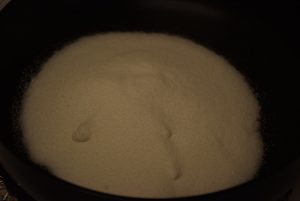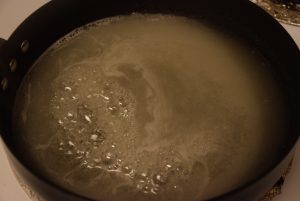 3. When it comes to a rolling boil, check the consistency of syrup. It should be 2 thread syrup. Try to stretch it between your forefinger and thumb after cooling a drop of syrup. If you see one long string and second small string forming, turn off the heat.

4. Add the paneer cubes in the syrup and stir them continously in the pan. Continue stirring till all the syrup dries up and coats the paneer cubes.
5. Take the syrup pan off the stove and continue stirring. Add Rose water and mix it well. Allow it to cool under air or on the counter.

6. Once it is cooled , take out the paneer cubes from the syrup and allow them to dry .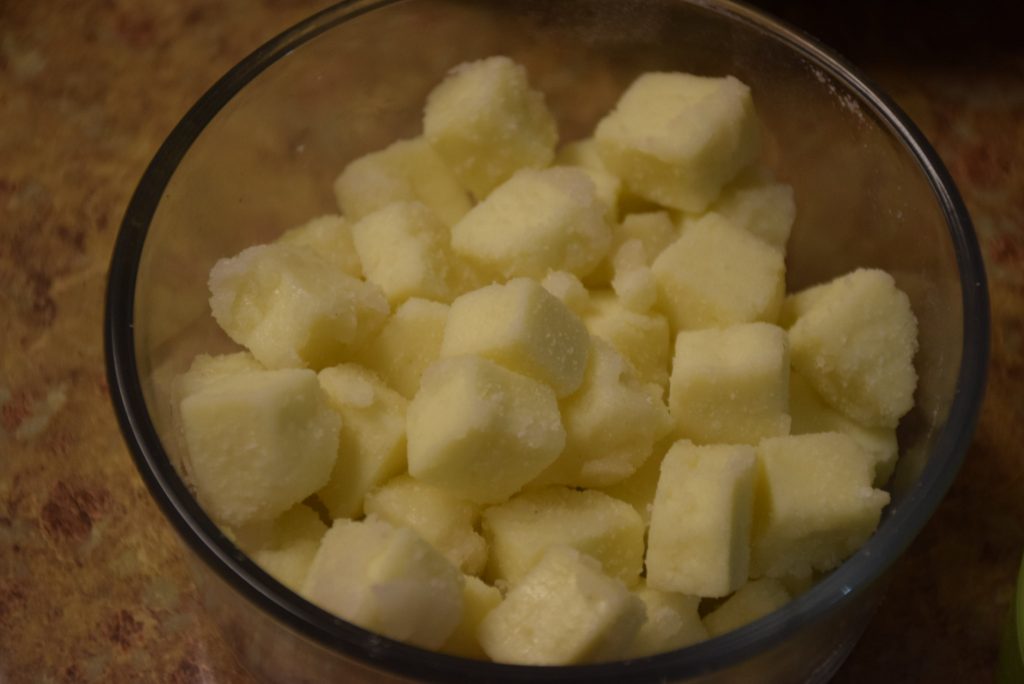 Note :
[The syrup doesn't dries up here, since paneer ooze out water in the syrup and it loses its consistency. Hence we need a thicker syrup here . 2 to 3 thread syrup is good to start with. You may use the leftover syrup in making Halwa or for shakkar pare .]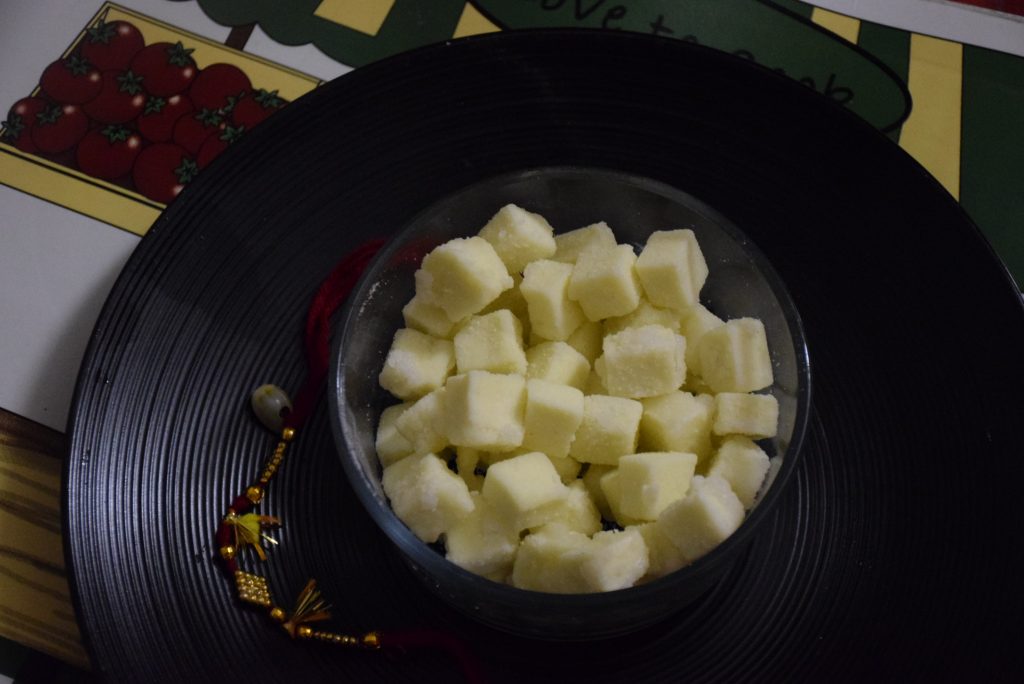 We have made dry Chhena murki here. Hence they are not juicy from inside. If you have any similar recipes to share, please share with me.


Till then keep celebrating…
🙂