Bienvenido a Cancun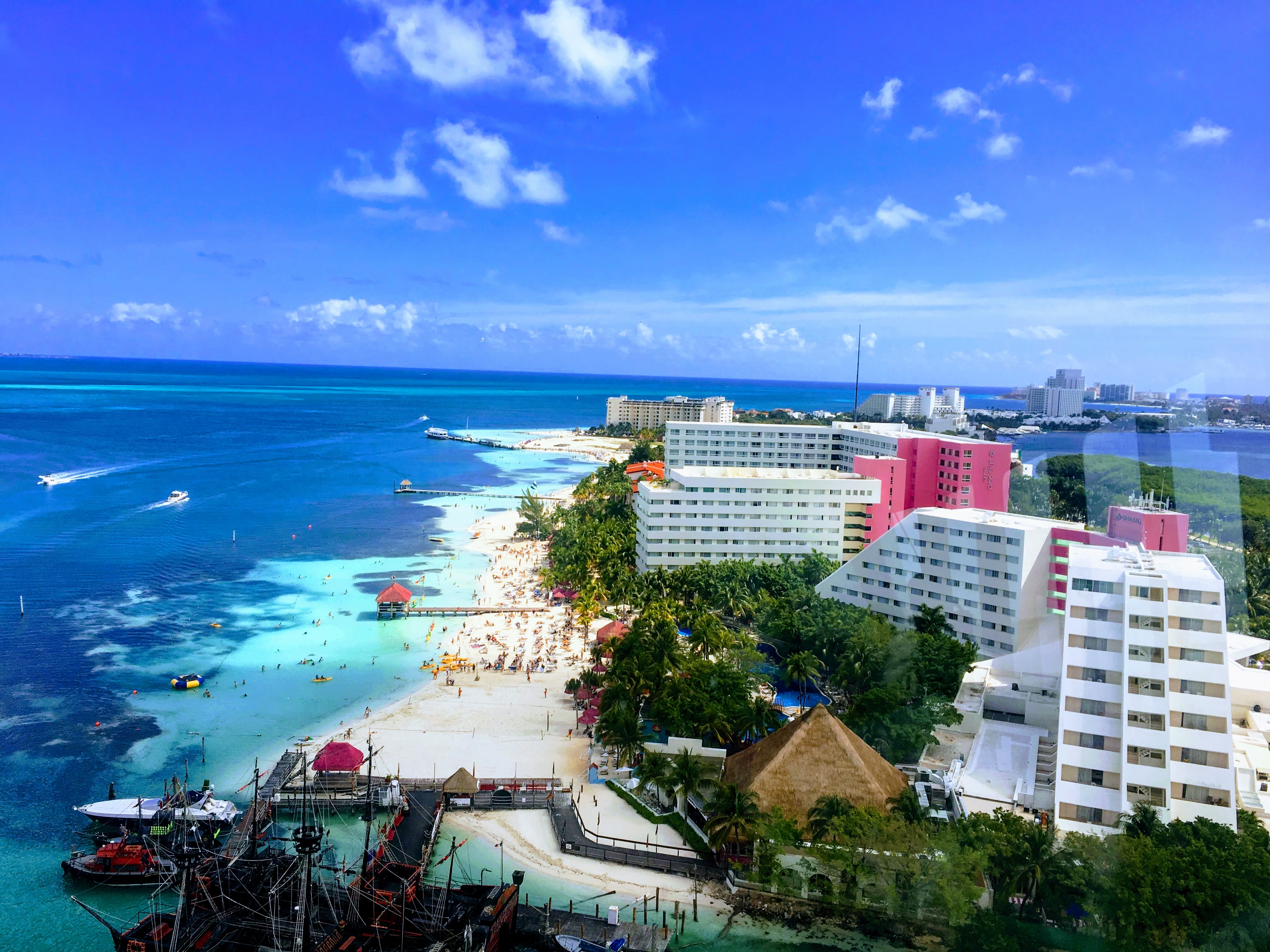 DAY 2:
                                         Well, our next day was booked for Xcaret– an adventure park. We had bought its tickets online 1 week ahead. So after having our breakfast in the hotel, we walked outside to the 307 highway to catch a ride for Xcaret. In about 15 minutes we got a ride with a local cabby, who also told us to plan our exit accordingly at the end of the day because of the long lines and crowding of people at night.

                                       Xcaret – a mexican themed park has many attractions, shows and restaurants. This place too has many INAH approved archeological sites and the park is built around these in such a way that it preserves the nature and yet does not lack in any facilities. So if you plan to take a sunscreen to it, please don't , since they give their own bio-degradable sunscreens for use in the park. We took some snacks, water, hats, goggles, a pair of clothes, towels, swim-suits etc. Apart from the on-road shows, the flying dancers show, the horse exhibition, I was most fascinated with their three-storeyed Aviary which had the widest collection of birds from jays to Bald eagles, from Pelicans to Toucans , from Macaws to humming birds and so on. My daughter laid her heart on the "Mundos de Ninos (Children's world)" which has 2 connecting water slides with a splash in the pools. Snorkelling inlet (which is included in basic admission tkt) where a pool is connected to the ocean's waters is my hubby's favourite, though he didn't know how to swim. A small 'playa'(beach) with tubes,was maintained with changing rooms,showers,lockers and bathrooms to enjoy in a safe area with family.

                                             The jaguars, pumas, white deer, spider monkeys, coyotes, tapirs ,the flamingos, the macaws were all in good health there. 😀 . Aquarium, the Butterfly Pavillion (a two-storeyed terrace), The Mayan Village,Cave Route, the Mexican Cemetry, the Chapel of Guadalupe, etc.are some of the other attractions there. There was a scenic tower near the entrance, the Ball Game court and an open theatre (closed due to refurbishment) which we missed seeing due to lack of time. Our day ended with small lit-candles in hands, watching the Spectacular Mexican show of 2 hours. But we skipped the last 5 mins of show so as to get a ride from the gate without any wait. 😉 And yes before reaching our hotel (which was just 10 mins away) , we ordered hotel-delivery of our dinner from our favourite Indian restaurant.

                                           Xcaret is not the only park in Cancun. The same enterprise owns different parks serving different purposes like Xenote (for adventurous swimmers), Xel-Ha (for sea-lovers), Xplore (for ATVs,Zip-lining explorers), Xochimilco (City of canals and houseboats), Xenses ( twisting senses in twisting environment) etc. are some other parks to visit , if you have time in hand.
 For more pics : Check Cancun Album .
For next day's details click on the Page 3 below .